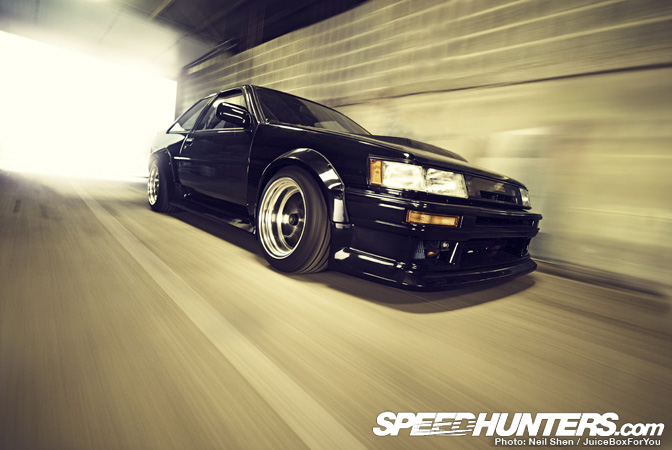 My hometown is a strange little place. With a population of around 45,000 people it's relatively small, but the amount of car culture that is hiding just beneath the surface here is something else. It's home to a host of beautiful custom machinery that you probably never know existed. Thankfully, my friend Neil Shen, owner and creator of the fantastic Juicebox blog, has an amazing sixth sense for seeking these cars out.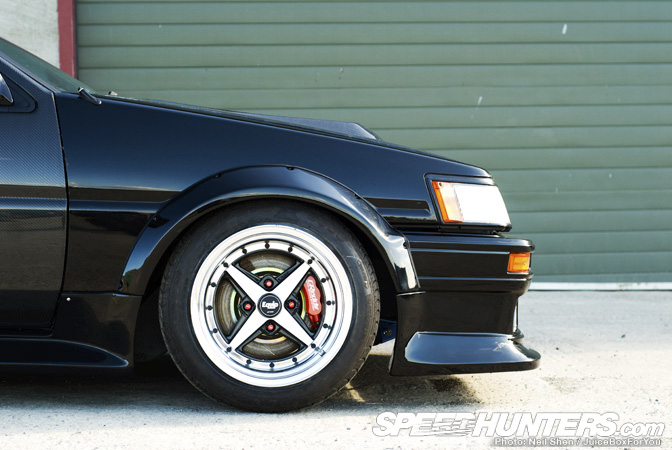 Take this two door zenki Toyota Levin for example.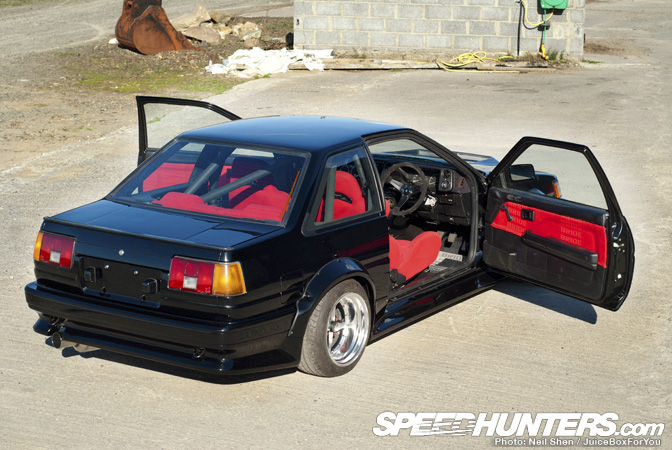 Being rebuilt from the ground up, the chassis was spot welded before the rest of the car was fully restored using brand new Toyota parts including an upper boot floor, lower back panel and two front wings.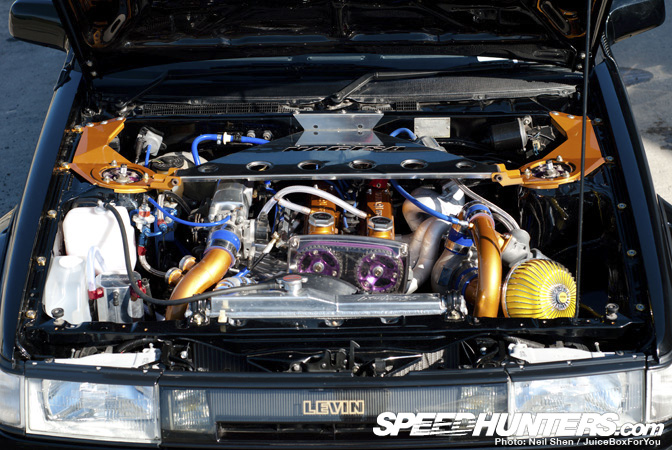 Under the hood lies an AE101 sourced 4A-GZE block with a Trust TD05 18G turbocharger.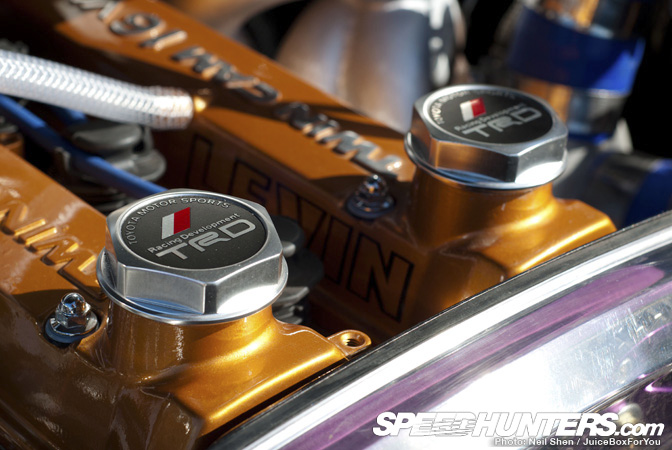 The turbo is mounted to a Trust manifold which has been treated with a zirotec ceramic coating.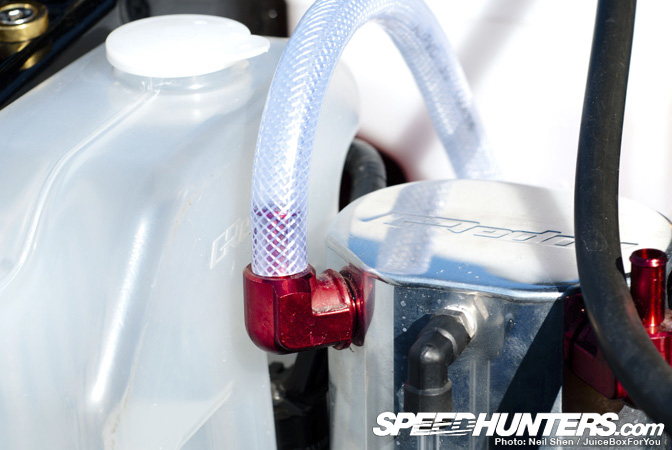 Some of the other highlights of the engine build are JE pistons, ported head, HKS 272 cams, pulleys and valve springs along with a Trust intercooler, a Koyo twin core radiator and RC500cc fuel injectors with a Sard fuel pressure regulator.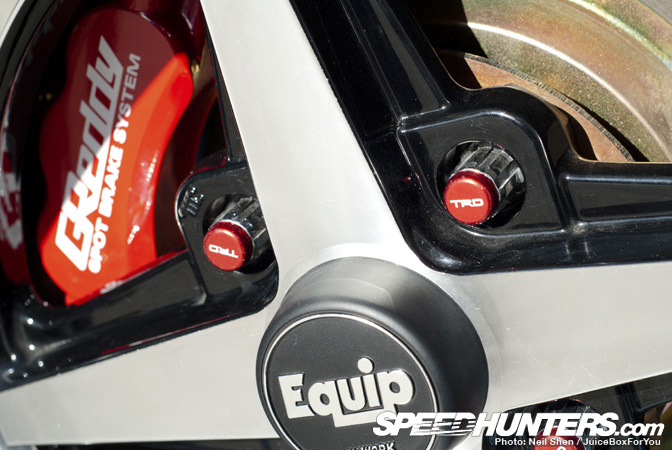 Behind the Work Equips sit some six piston Greddy brakes mounted on brand new hubs.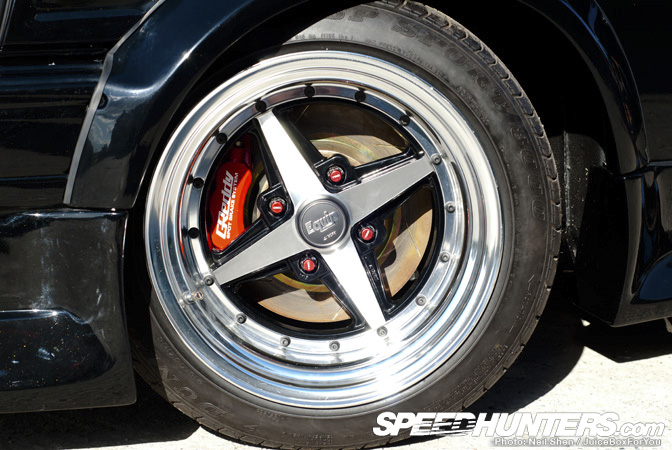 Speaking of the Equips, they measure 9J ET-13 at the front and ET-15 at the rear with 25mm spacers.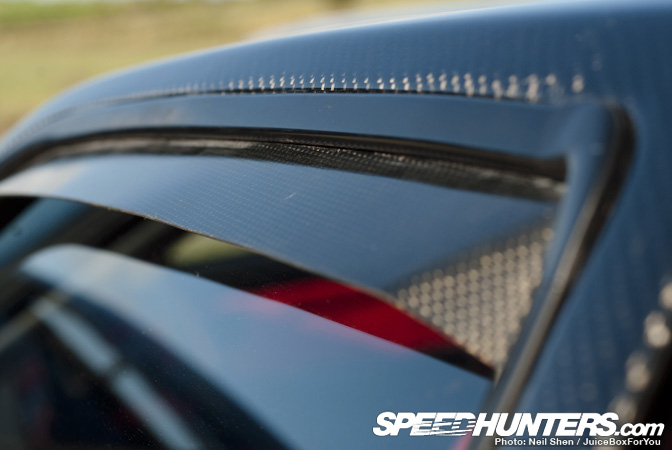 The exterior of the car has received some subtle touches of carbon fibre including carbon wind deflectors on the carbon doors.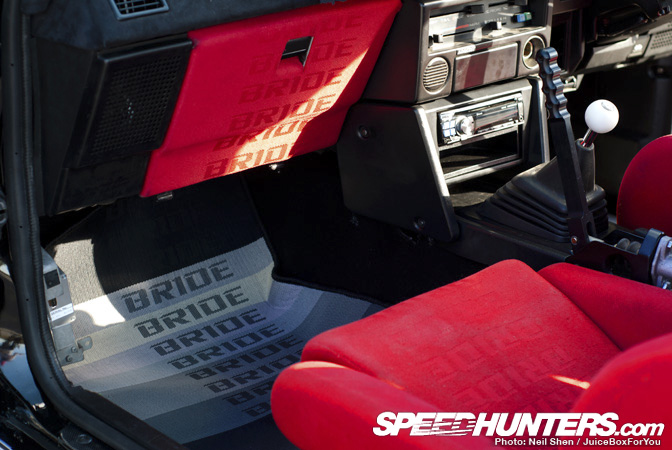 Inside the car is a homage to Bride with a genuine interior sourced from an ex-Bride sponsored D1GP car. Inside the Bride trimmed glovebox sits an Apex'i ACVR boost controller, rev speed meter and an Omori exhaust temperature gauge in a carbon fibre surround.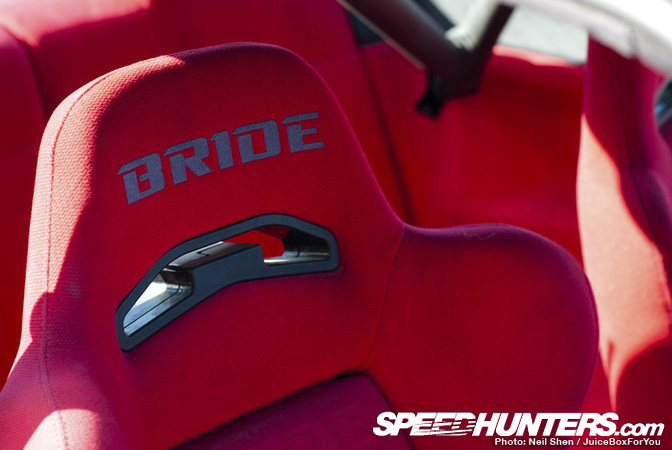 The seats are Bride Brix recliners. The car has also been fitted with new safety belts from Toyota along with a Cusco seven point rollcage.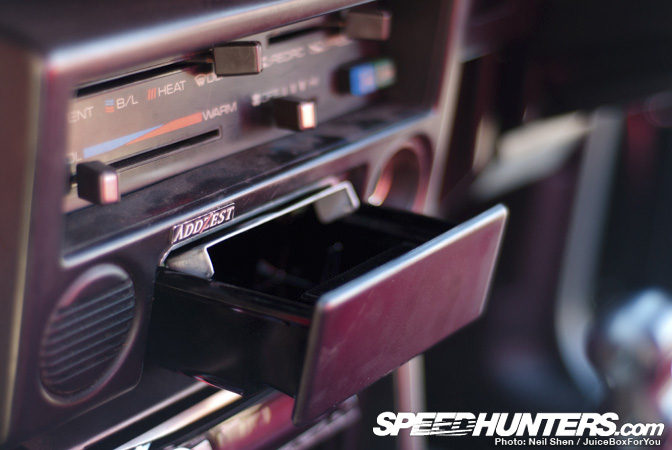 Gerry went through a lot of effort to ensure everything was just right on this build – including sourcing a new ashtray from Toyota.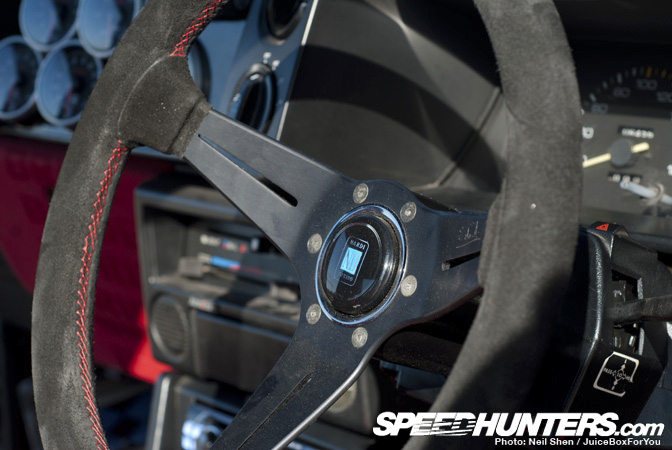 A Nardi suede wheel was the only real choice with an interior like this.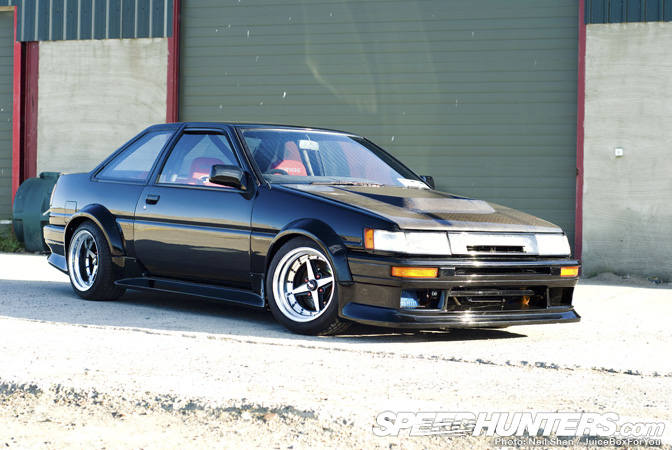 The car has been kitted with a full Origin bodykit, a vertex carbon spoiler, CBY arches (which have been modified to ensure a flush fit), Seibon carbon fibre doors along with new Kouki lights and a full respray in BMW Oil Slick black with a House of Kolor 24-carat flake laid over.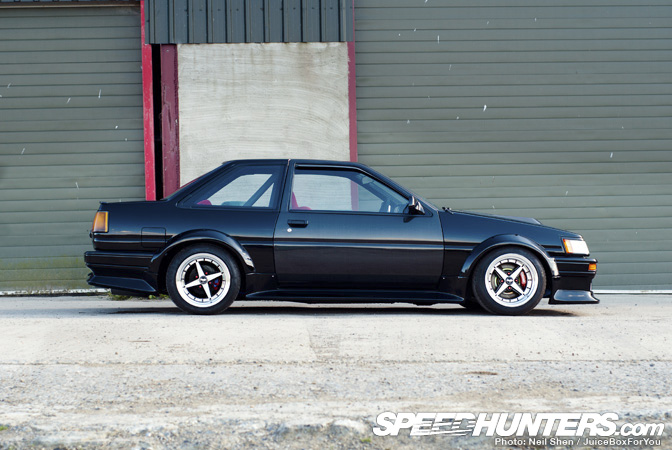 There is so much to this car that I could sit here for a week telling you about, not least the TRD details or the Ueo Style fender braces or the Nagisa Auto Panhard Tower Brace or the Greddy coilovers or … 
-
Words by Paddy McGrath / Photos by Neil Shen