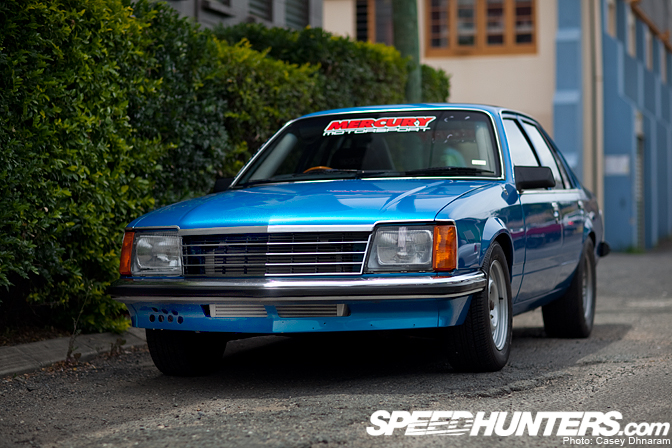 Over the past few years I've lost count of how many drag races and drag cars I've photographed, but I've always been meaning to shoot one that was Australian born.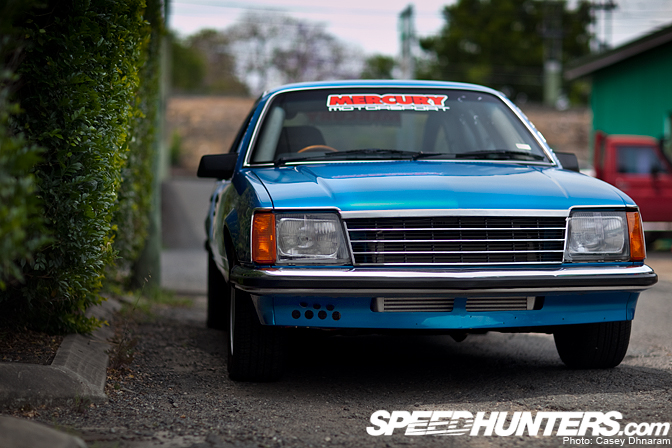 That changed when I visited Mercury Motorsport, where I came across this stunning 1981 VC Commodore.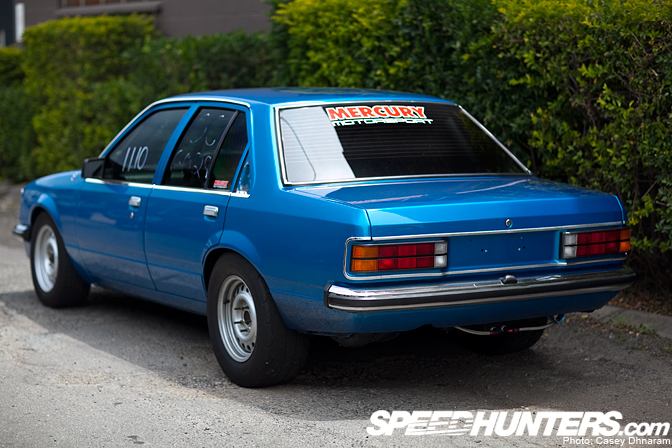 Purchased two years ago by John Desmond, this Commodore is no longer street registered and has been built specifically for the strip. What really appealed to me was its unassuming exterior.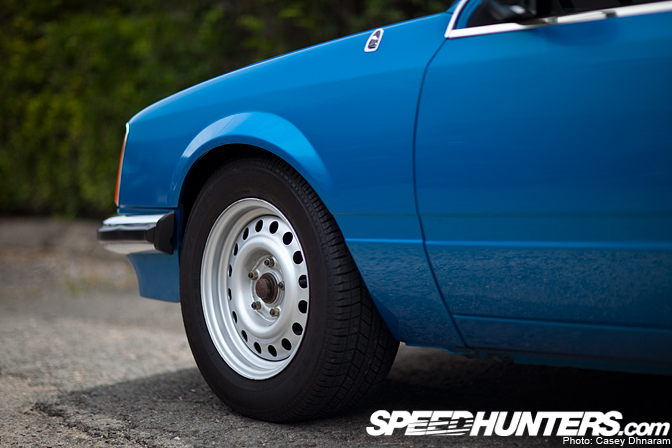 With the accompanying steel wheels, it's a quite the drag racing sleeper.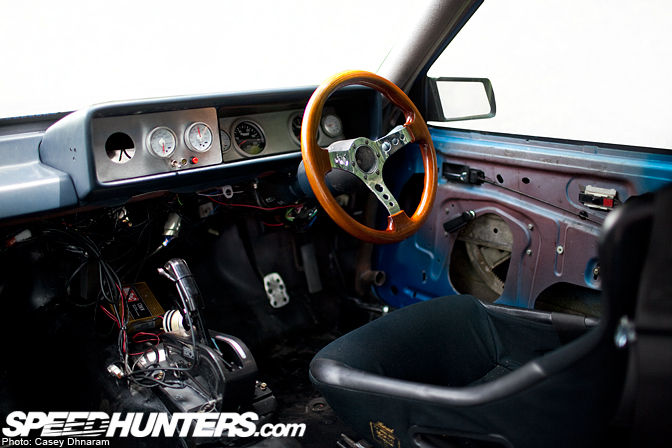 Inside, things are a little more serious. The Holden Commodore has been completely gutted.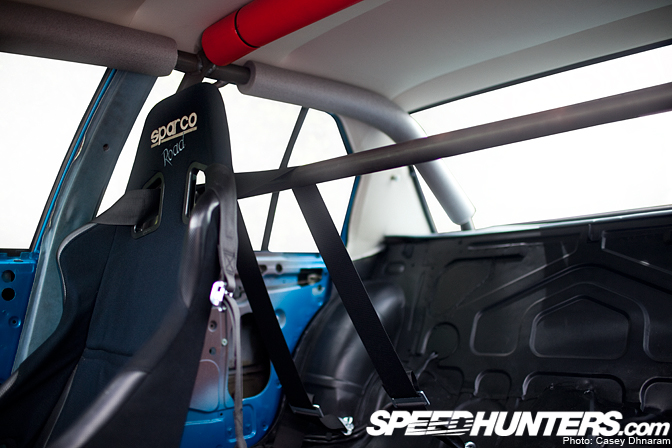 There's a Sparco Road driver's seat, harness and compliant six-point roll-cage that allows the car to compete in ANDRA sanctioned events.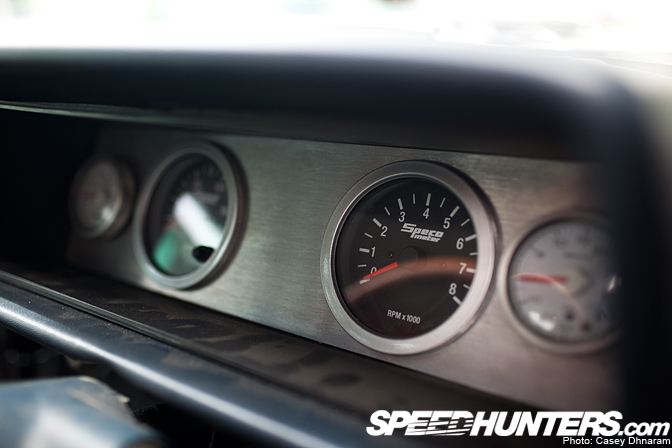 The standard cluster has been taken over by a number of gauges…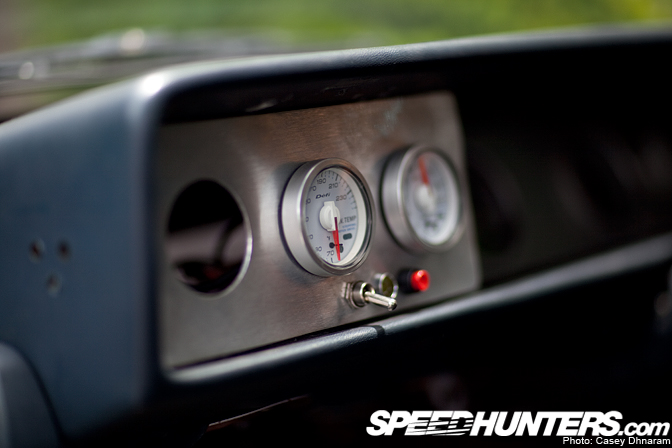 …A few of which are Defis that monitor oil, water and exhaust temperature.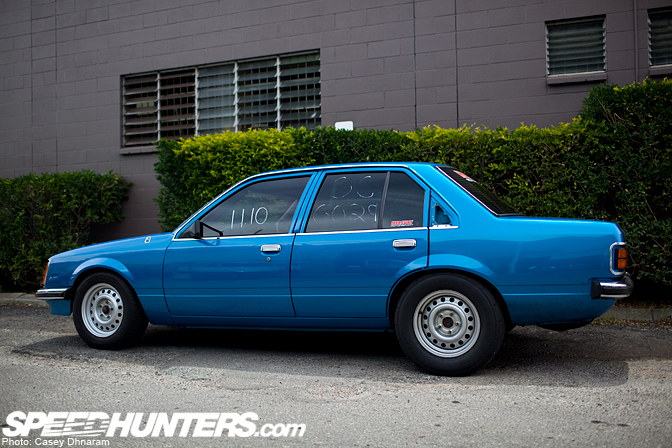 While the fronts run 205/60s, the rears run treaded Mickey Thompsons.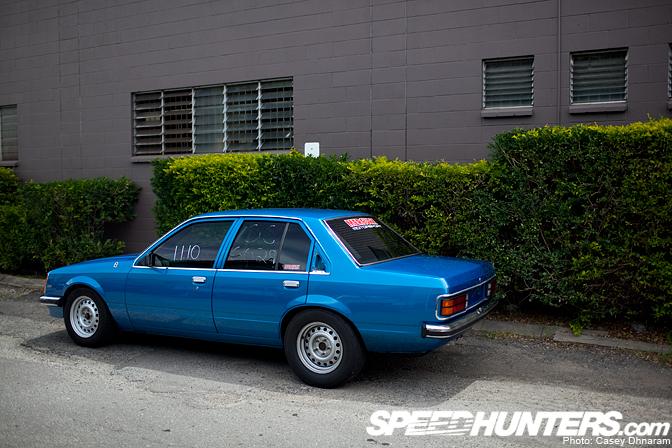 The VC uses QAI two-way adjustable coilovers and a McDonald Bros 4-link, while the rear swaybar has been disconnected. With trap speeds of 152mph, the Commodore has upgraded VL Turbo front and rear brakes.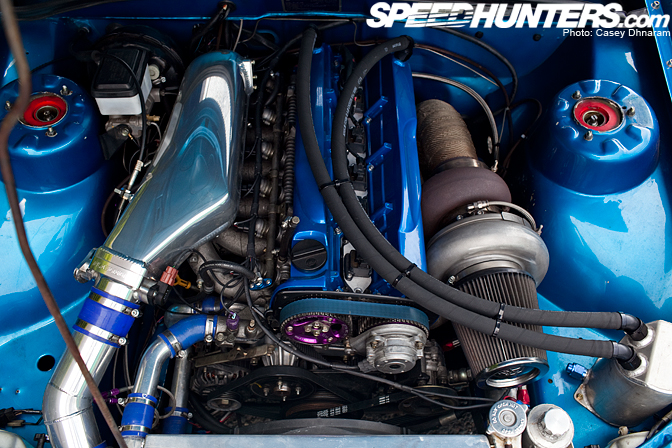 Australians have a penchant for power, so their drag cars tend to have impressive engine bays. Under the hood of this VC is a 700+hp RB25DET that, believe it or not, still retains the stock bottom end.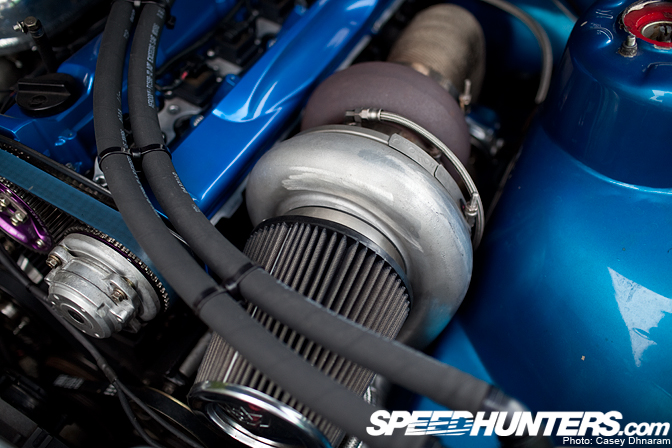 The massive snail is  a GT4508 in a GT42 housing.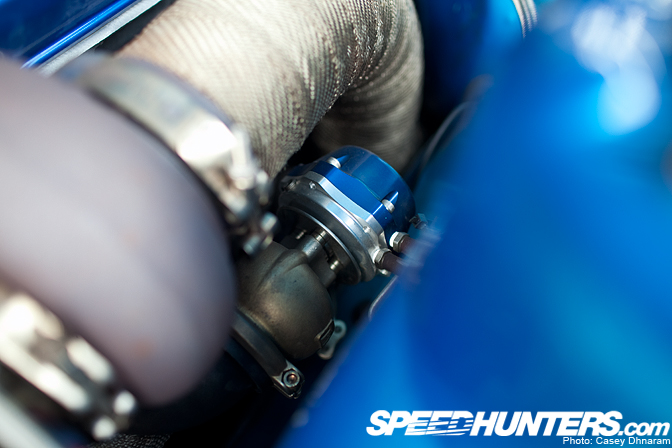 The Turbosmart 60mm wastegate regulates the 26 pounds of boost.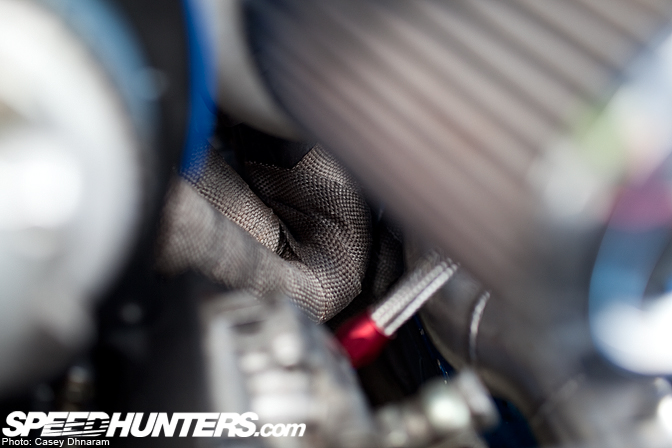 The turbo sits on a 6Boost manifold and is mated to a 4-inch stainless exhaust exiting just after the front wheels.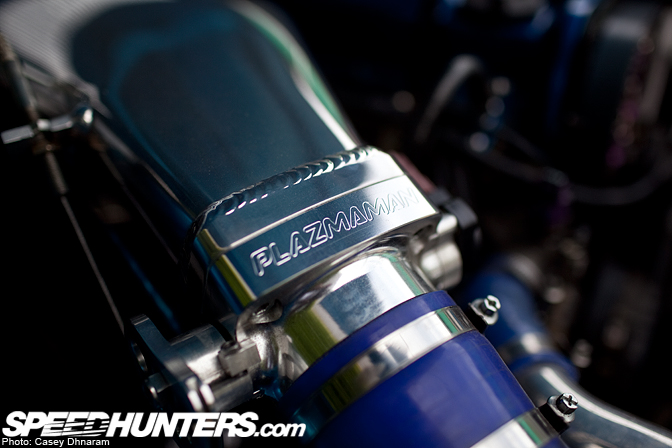 The throttle body and plenum are from Plazmaman.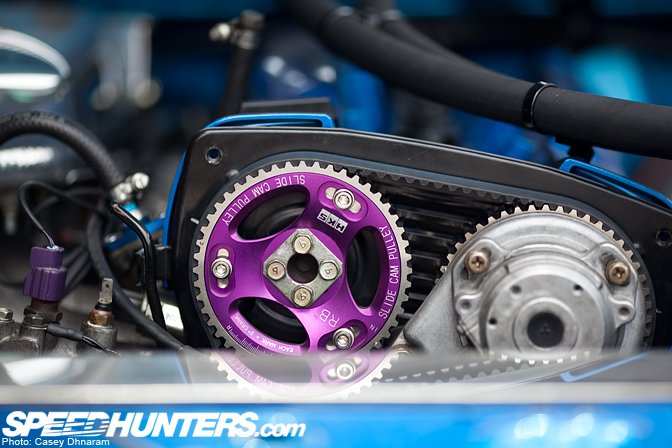 The RB25 features Camtech sticks (272deg, 9.7mm lift) and can be adjusted via HKS gears.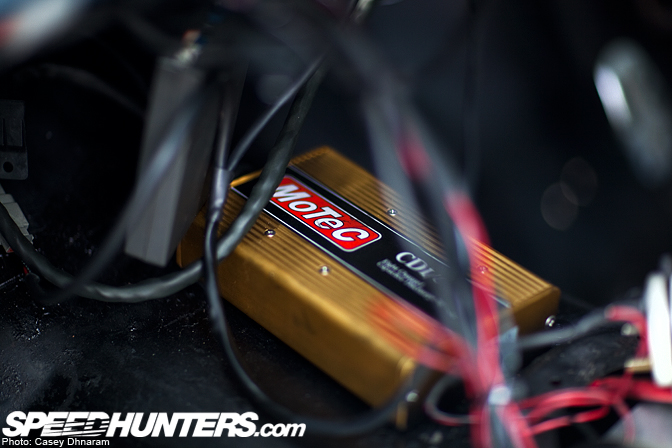 The Nissan motor is fed on a diet of E85 fuel, with a MoTeC M8 computer managing the setup.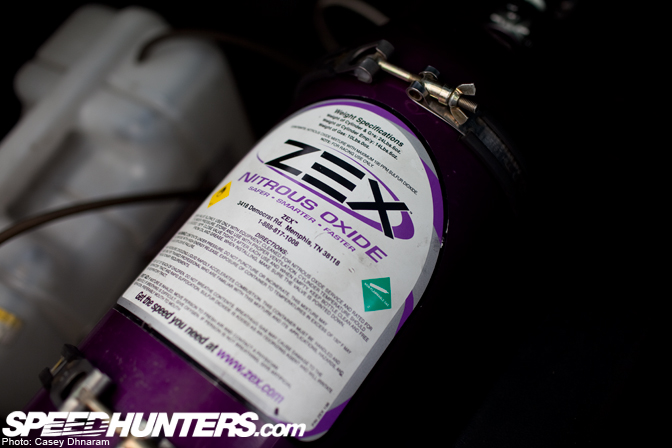 Along with the Ethanol fuel, the Commodore enjoys a bottle of Nitrous Oxide.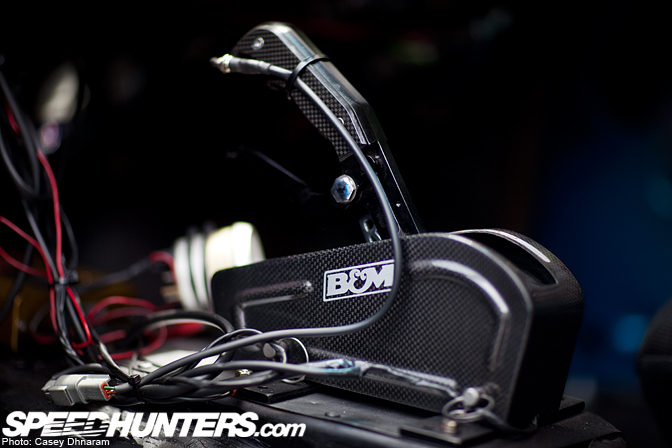 Channeling the power to the wheels is done via a 2-speed Powerglide running a B&M shifter. The tailshaft is a one-piece custom made item, while a Tru-track LSD-shortened 9″ (3.7:1 ratio) is in the rear. With over 700 rear wheel horsepower it was essential for the axles to be changed, so these were upgraded to 31 spline billet axles.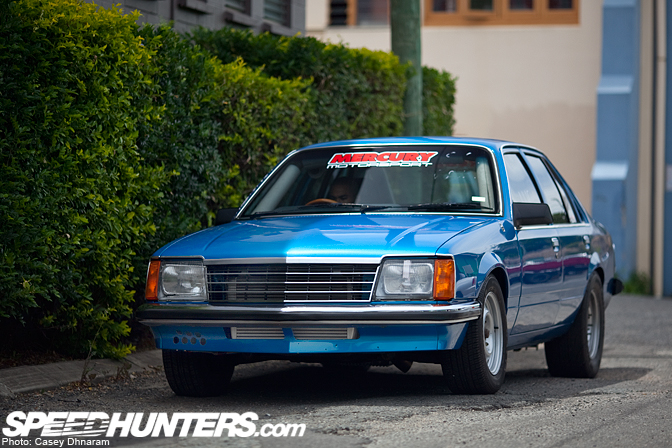 It is great to see an Australian classic such as this VC Commodore running low 9 second passes down the 1/4 mile.
-Casey