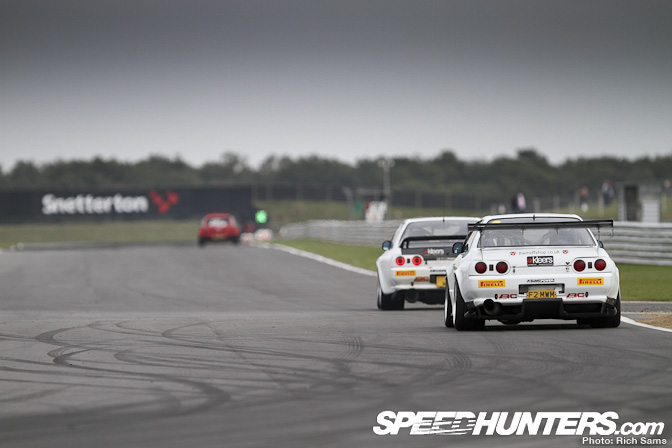 The UK based Time Attack Series wrapped up another incredible season at the Norfolk based Snetterton circuit over the course of the last weekend of September. Those of you that have been following our coverage will testify to the competitiveness of the series and the Snetterton round proved no different.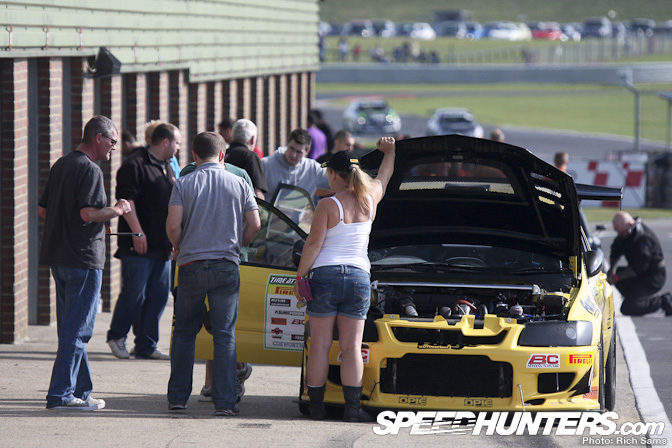 For the final round of the 2011 championship, the Time Attack Series used the Snetterton 200 layout – the more traditional layout where the 300 variation encompasses the newly added section of course which was completed last winter.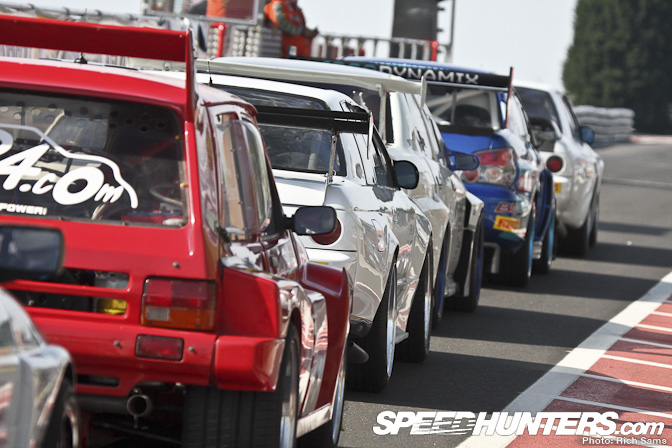 There is no doubt that where the likes of Cadwell favours the brave, Snetterton is a big power circuit …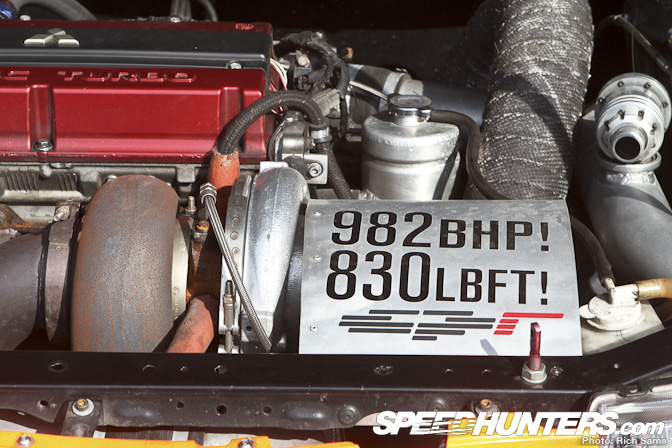 … and we mean big power. The Pro cars will see 150MPH on the start / finish Senna Straight and north of this again on the Bentley Straight at the back of the circuit.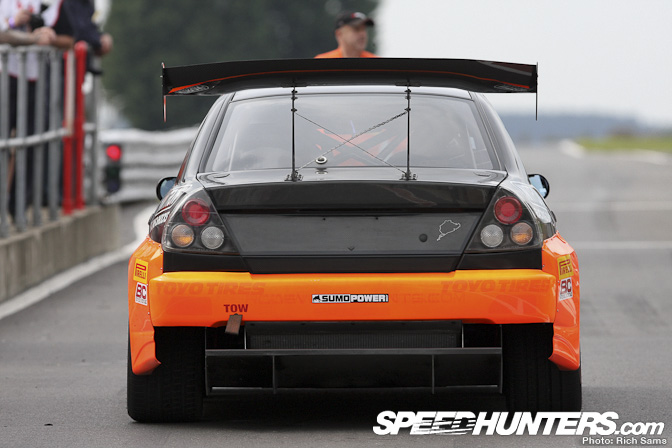 The final also saw the return of 2010 Pro Class Champion Gareth Lloyd in the CPR Lancer Evolution. Lloyd would compete as a One Hit Wonder (ineligible for championship points) but I'm sure he was left smiling after qualifying where he set a fastest time of 1:15.772 which put him top of the board.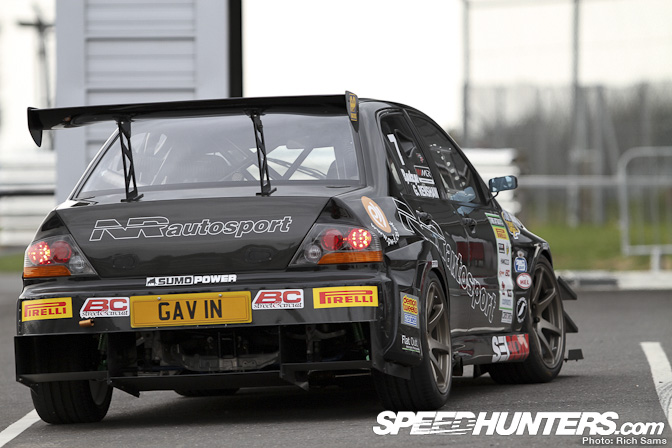 However, it was looking like Gavin Renshaw would be taking Lloyd's crown at the end of the event. Three wins in 2011 and strong finishes in other events put him as favorite to be crowned 2011 Pro Class Champion.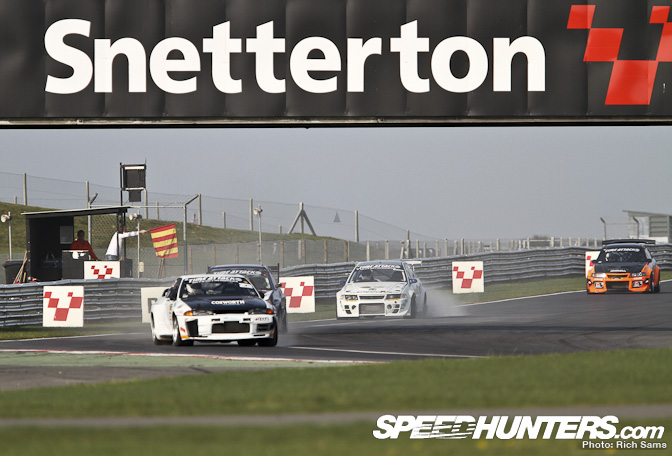 Club Pro however would come down to the wire between the R32 GT-R of Walter Morris …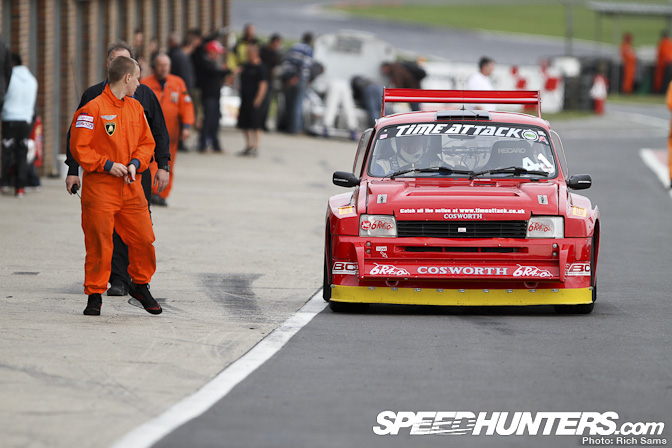 … and the Metro 6R4 of Mark Pollard.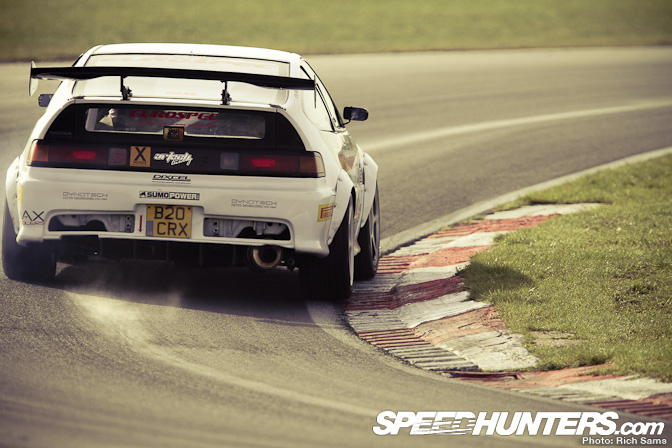 Since volunteering to move up to Club Pro, Romain Levesque's CRX has been causing headaches for his new four wheel drive competition. He qualified second in Club Pro at Snetterton with help of a new supercharger which brings power figures up to around 400BHP.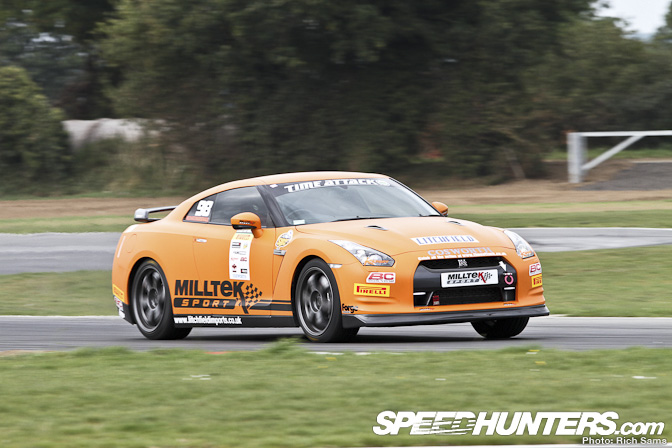 Another One Hit Wonder on the day was the R35 GT-R of Richard Marshall which was competing in the 4WD Club Class. The fettled GT-R took top spot in Club qualifying …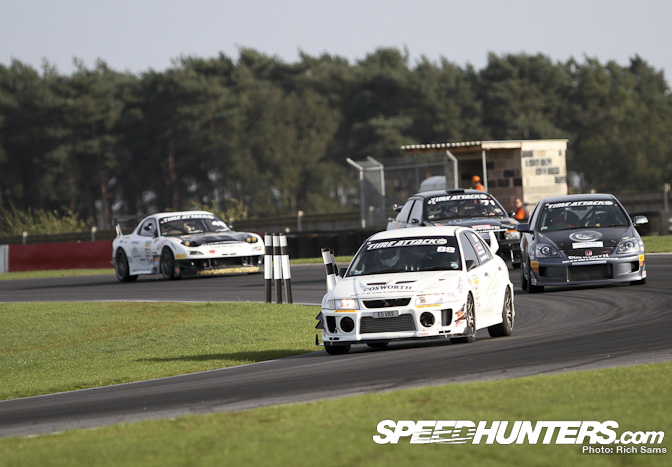 … just ahead of the Evo V RS of Richard Barbour – another man looking to bring home a championship trophy from Snetterton.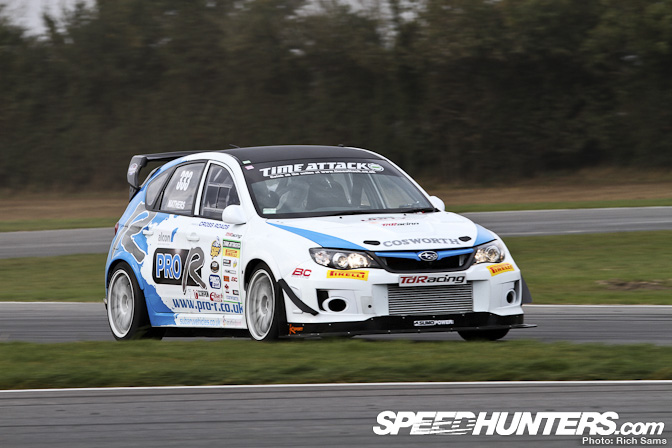 Barbour's main rival going into the final would be the Impreza STI of Jon Mathers. However, Mathers was suffering mechanical gremlins throughout the course of the day and was struggling to match the pace of his rivals.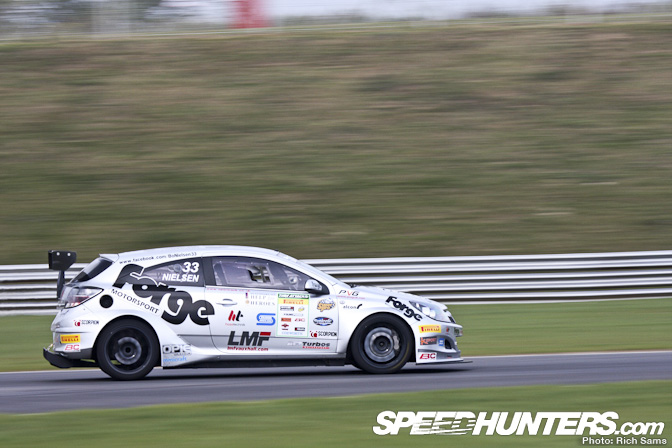 Bo Nielsen was looking to take top honours at the end of the season in the Club FWD class in his potent Astra VX-R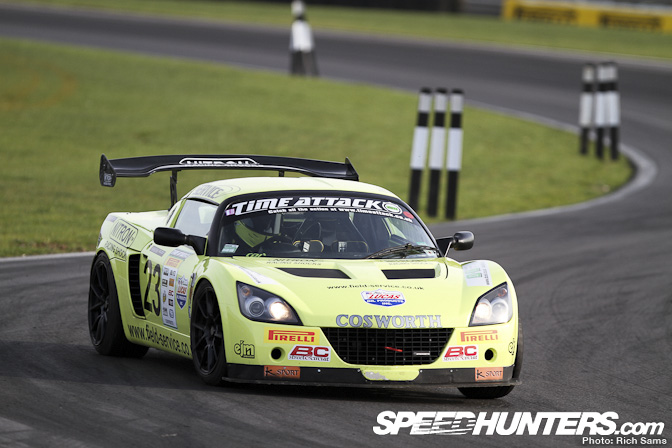 Jimmy White's VX220 would have stiff competition in the Club RWD class …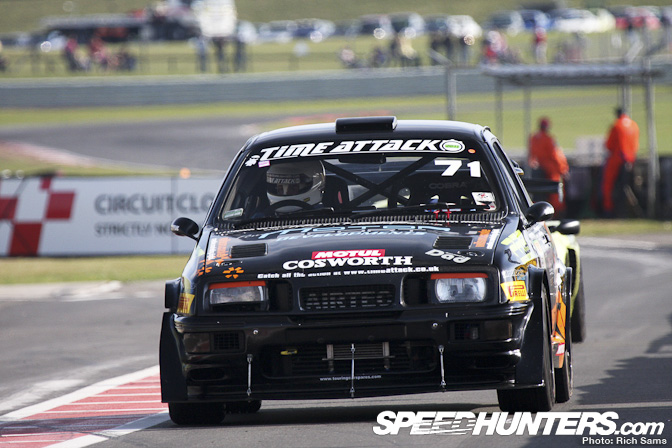 … from both the Sierra Cosworth of Ronnie Amis and the FD3S of Umar Masood.
Needless to say, all of this and more lead to a very tense closing final of the 2011 Time Attack Series …
–
Words by Paddy McGrath
Photos by Rich Sams
The 2011 Time Attack Series on Speedhunters