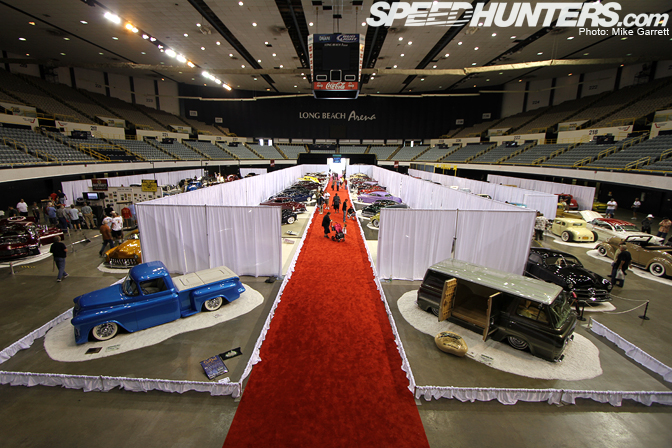 If you noticed a lack of activity from me over the last week or so, that would be because I was on vacation catching a little R&R on a cruise up the California coast. As soon as the ship had tied up in LA on Saturday morning, it was back to work. I was off and on my way over to Long Beach for the 2011 Motorama.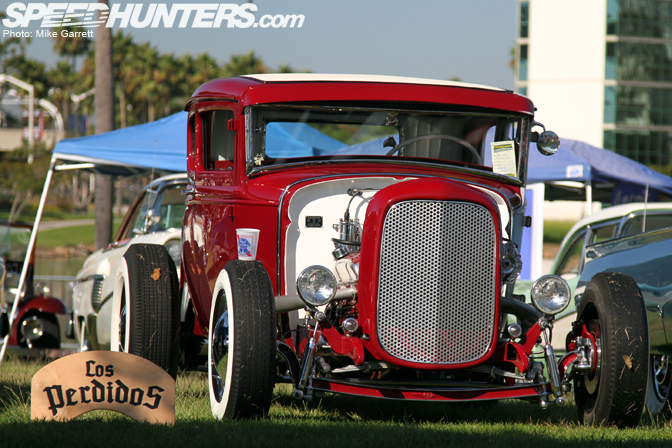 I discovered this brilliant event last year and it quickly took a place on my list of favorites.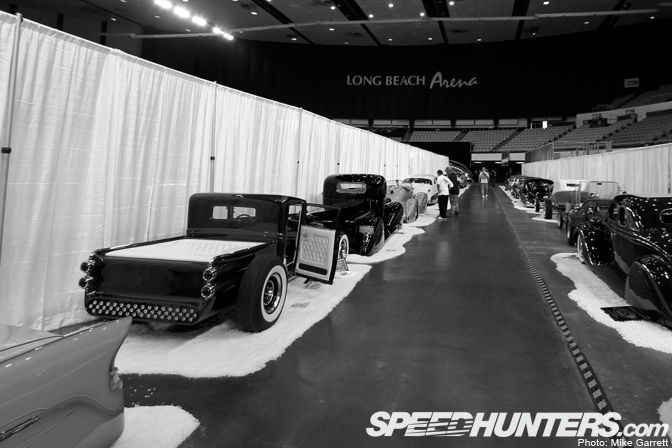 The LB Motorama is unlike any Hot Rod and Custom event I've been to. It's a history lesson as much as it is a car show.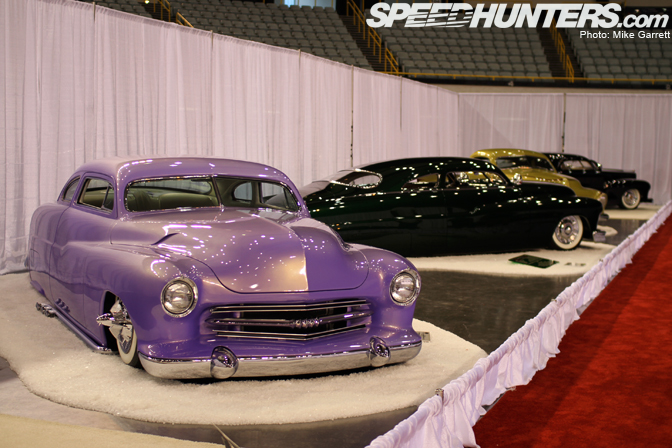 As with last year, the show included a fine collection of show cars under the lights of the Long Beach Arena…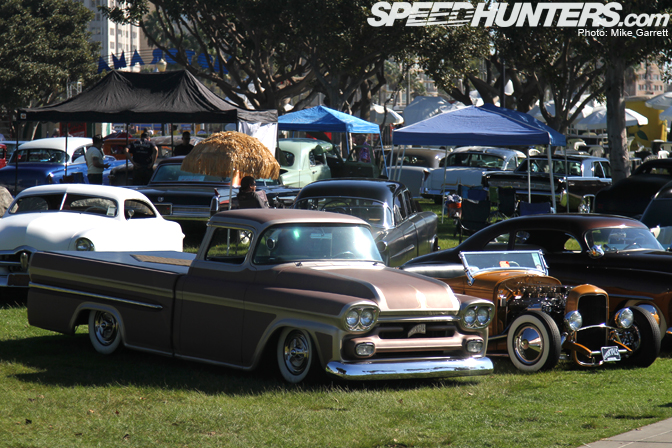 …in addition to dozens of local cars that had gathered outside in the park.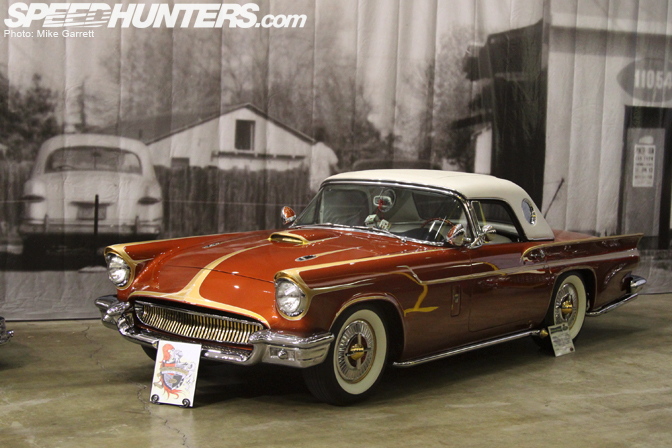 There are lots of events where you can see period correct Hot Rods and customs, but it's the atmosphere that makes the Long Beach Motorama so special.
Great care is taken to make the Motorama feel like you are at one of the great car shows of the late '50s and early '60s.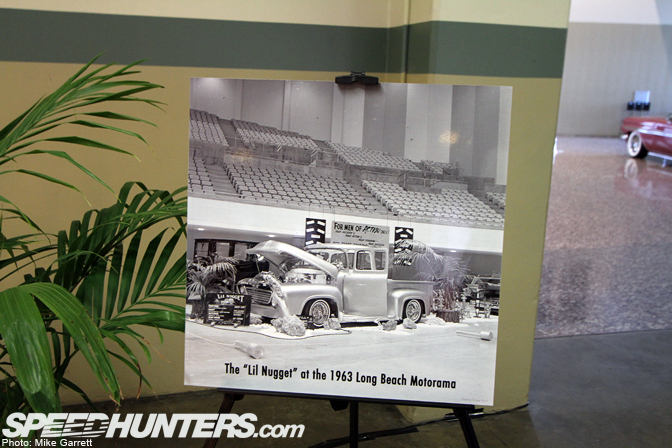 In this shot for example, you can see "Lil Nugget", a customized Ford F100 at the 1963 Long Beach Motorama.
And then the very same truck at the 2011 Motorama, looking untouched since the 1963 photo was taken.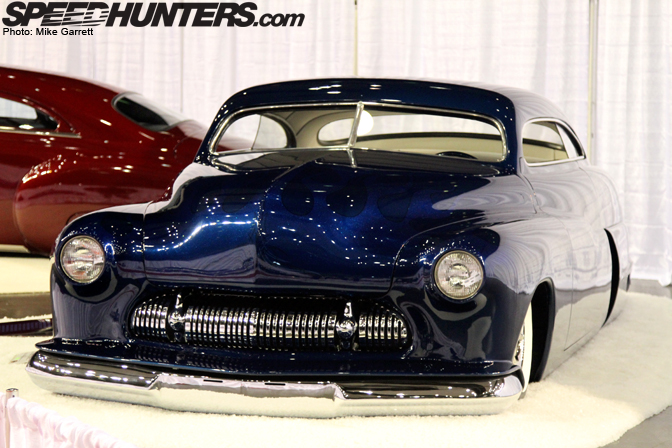 Something like this shaved and chopped Merc is bitchin' no matter how you look at it, but put it under the lights of the arena and it comes alive.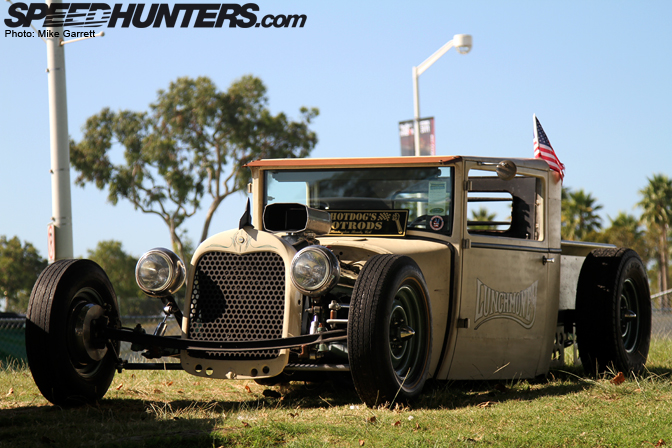 But if you prefer your cars a little less polished, there were plenty of those to be found outside – like this 1927 Dodge Pickup.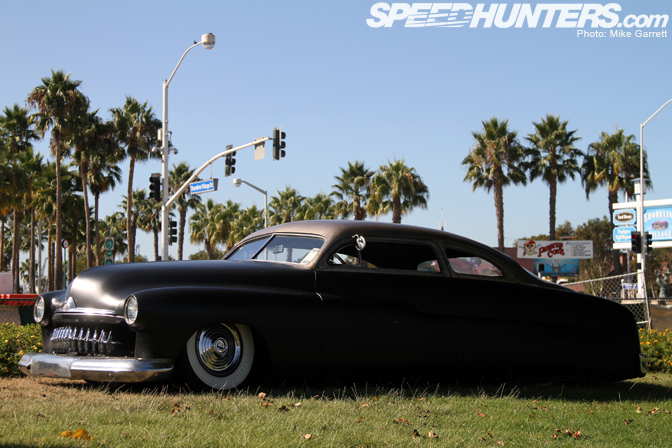 Satin or shiny, you gotta dig a slammed Mercury.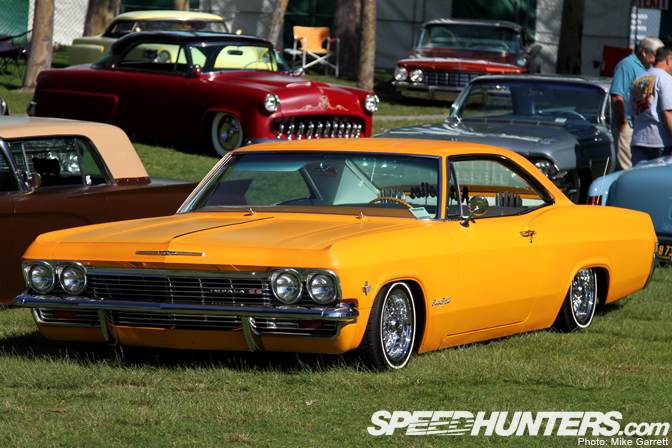 Like lowriders? Then you should be feeling this '65 Chevy. I was.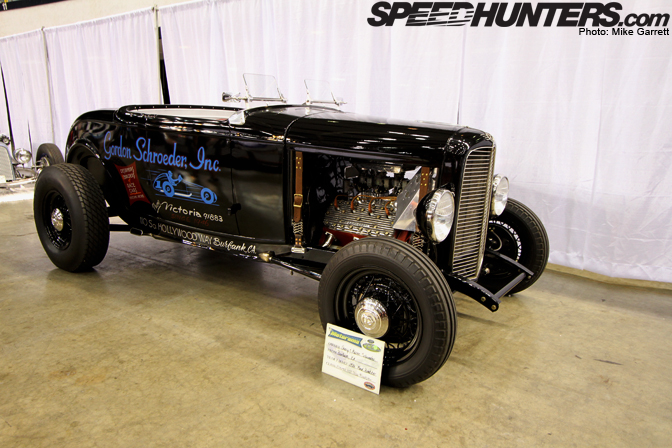 On the opposite end of the spectrum, a timeless Flathead-powered '32 Ford Roadster.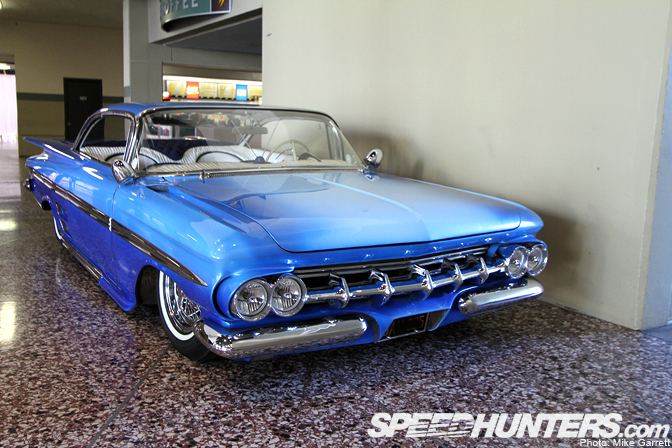 When talking about period correct customs it doesn't get more legit than this Chevy.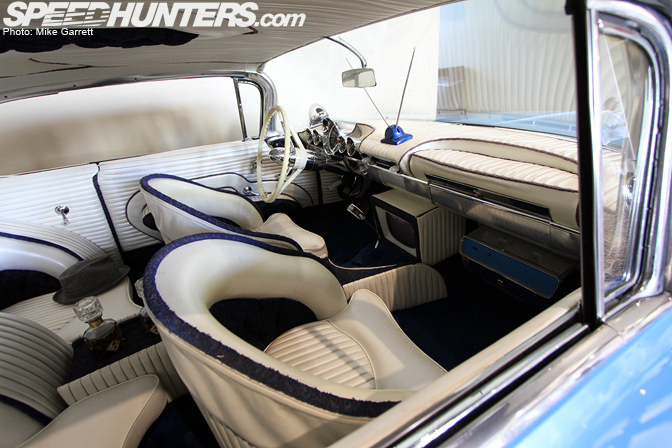 Check the bucket seats and television mounted under the dash.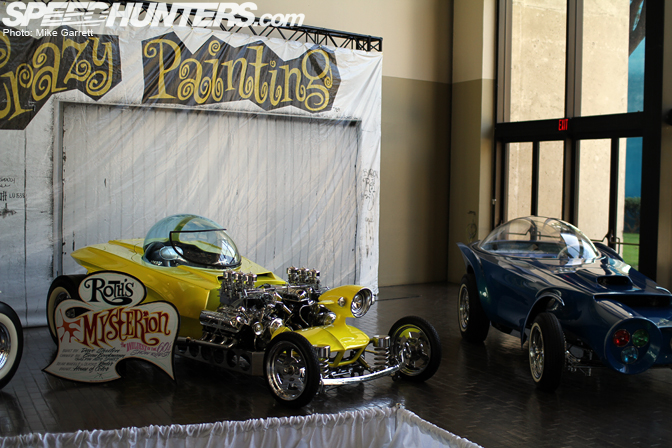 The display hall included this special display of show vehicles done by the great Ed Roth.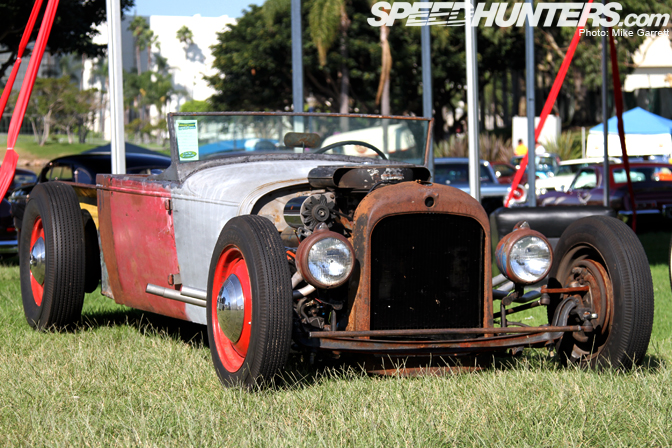 Back outside, this little Roadster Pickup looks ready for some backroad fun.
I've seen this '56 Chevy Wagon at several events. Always impressed by the flamejob on this longroof.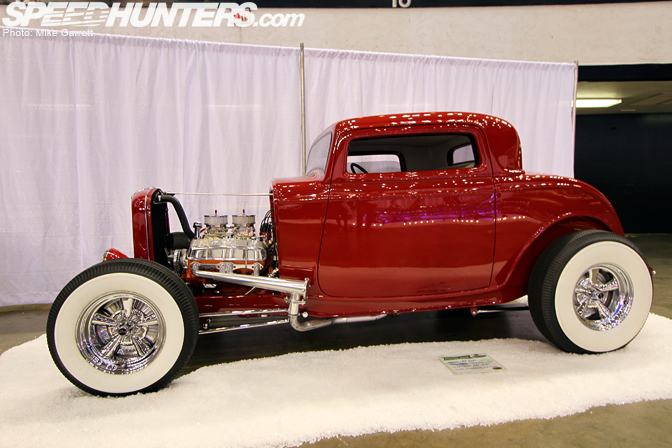 One of my favorite Hot Rods of the day was this Coupe sitting on some gigantic wide white walls.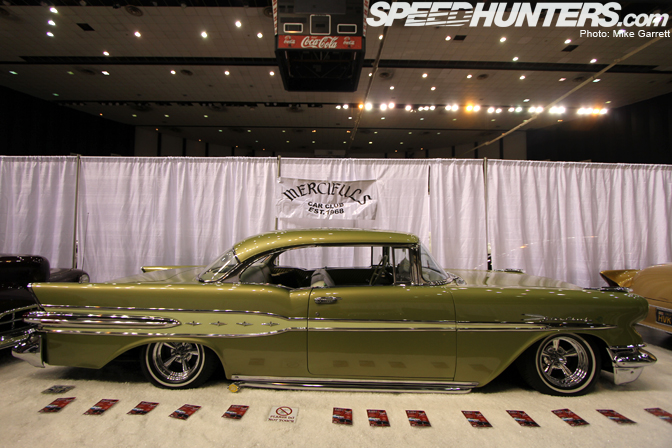 A beautiful '57 Pontiac two-door with the lowdown treatment.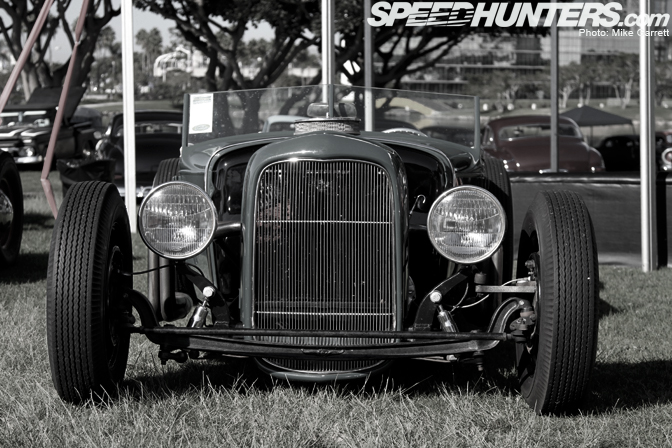 I've got plenty more to come from the Long Beach Motorama throughout the week so keep an eye out.
Back soon!
-Mike Garrett
More Motorama Coverage on Speedhunters