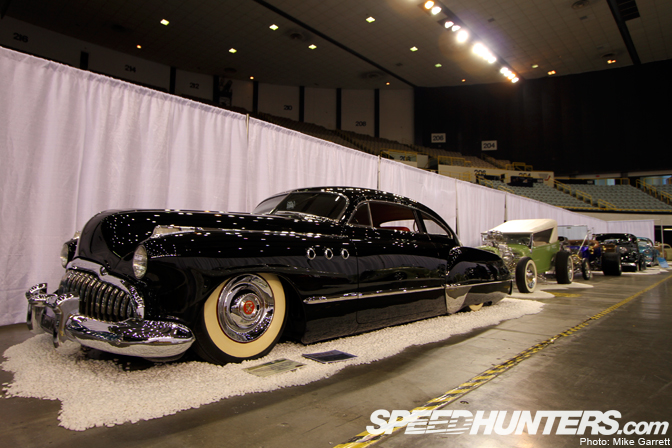 I had a great time shooting photos at the Long Beach Motorama last weekend, and I hope you guys have been enjoying the coverage equally as much. Here's the fourth and final look at this unique event.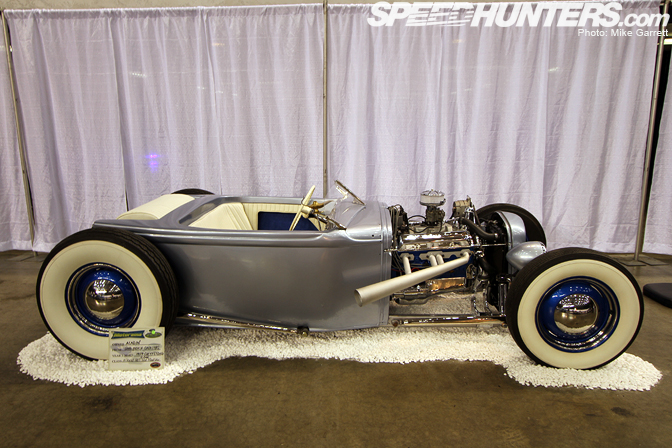 From a photographer's perspective, the Motorama is great. The retro-themed displays with plenty of space in between each cars makes it a joy to shoot.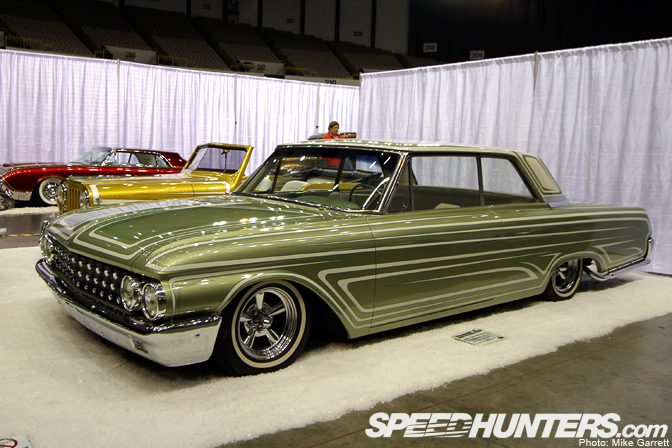 Another nice example of the '60s custom look on this Ford. Astro Supremes and small tires are a must.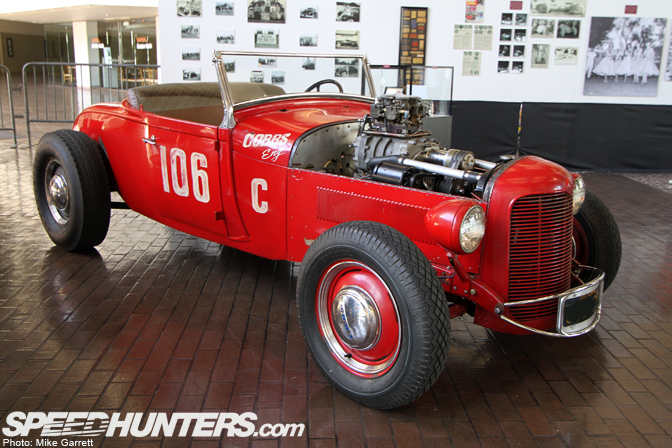 The historic Cobbs Roadster. Just another legend on display at the Motorama.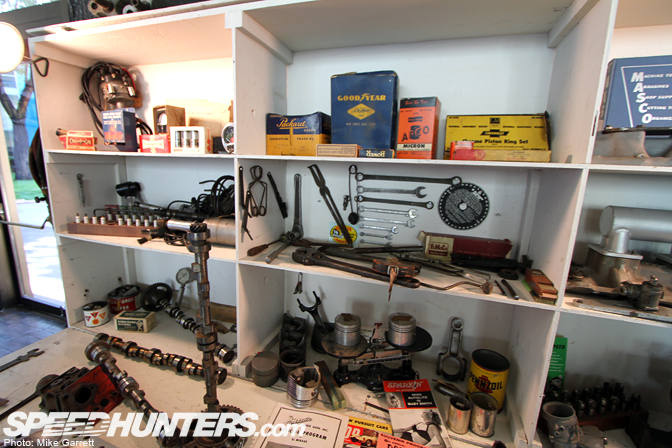 The Roadster was displayed along side a bunch of other cool stuff from the Tom Cobbs collection.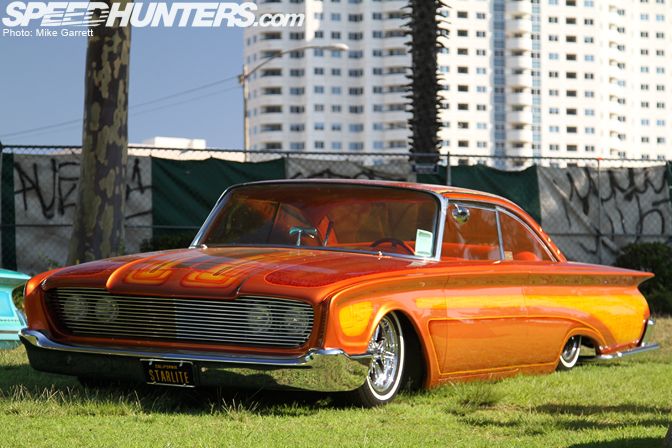 Jack's Starliner is always photogenic. There she is sitting in the grass outside the arena.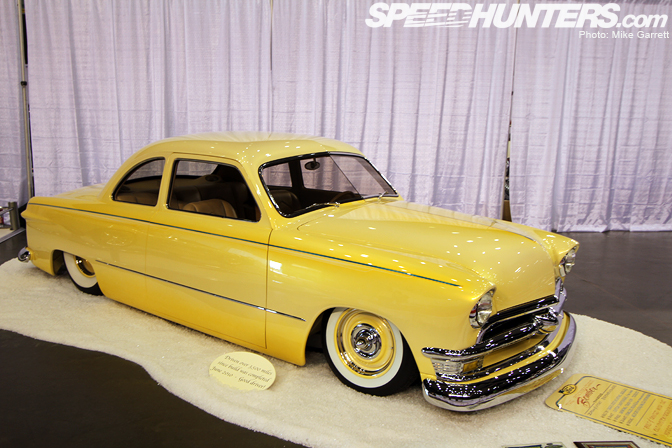 I think more cars need to have names. I'm talking really sweet names like the "Brombacher Bomber", as this '50 Ford Coupe is known.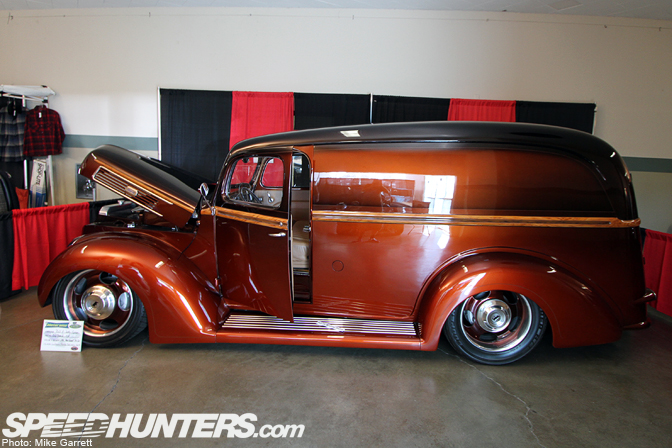 Looking for a cool hauler? Look no further than this heavily worked '41 Ford panel.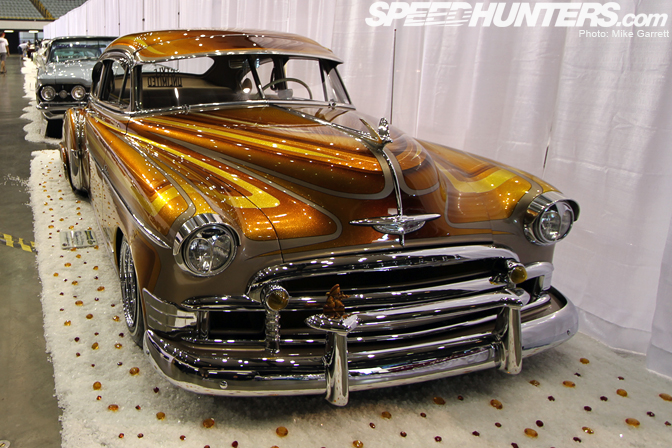 This lowrider-themed machine added to the variety of '49-'54 Chevys on hand.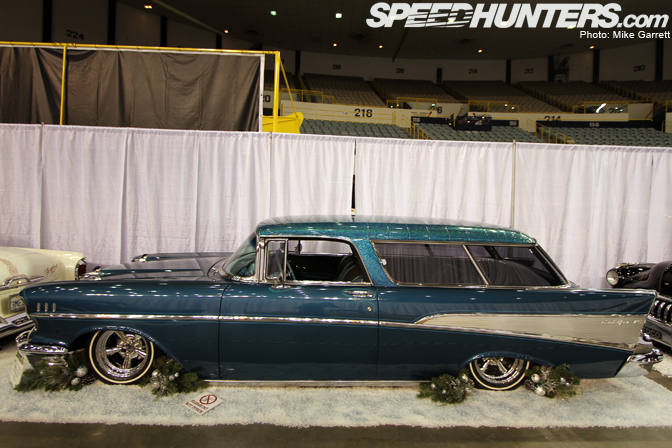 You've already seen '55 and '56 Nomads in the coverage, so why not complete the trio with a '57?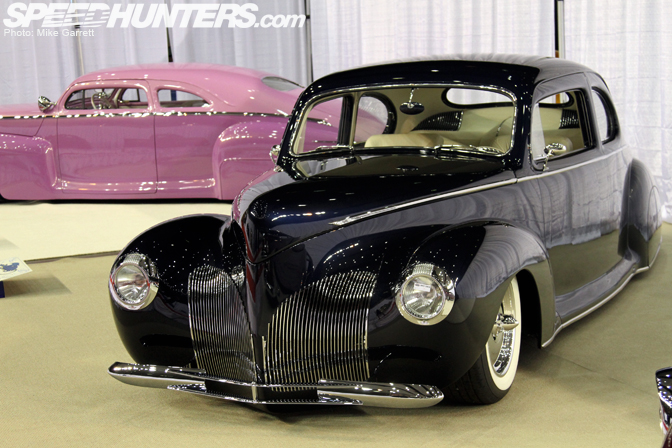 Simply beautiful. No other way to describe it.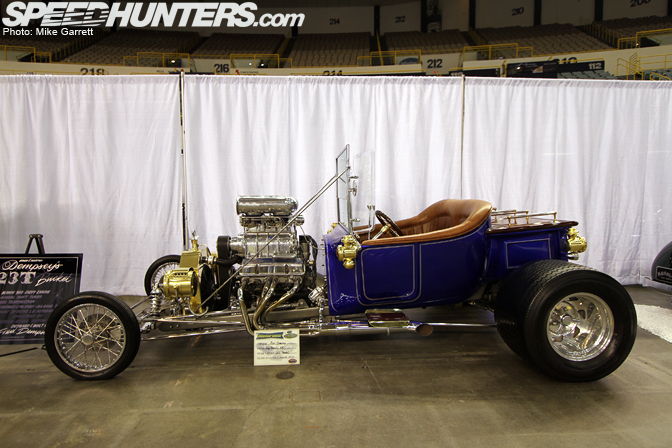 You really can't have a group of historical Hot Rods without a T-Bucket.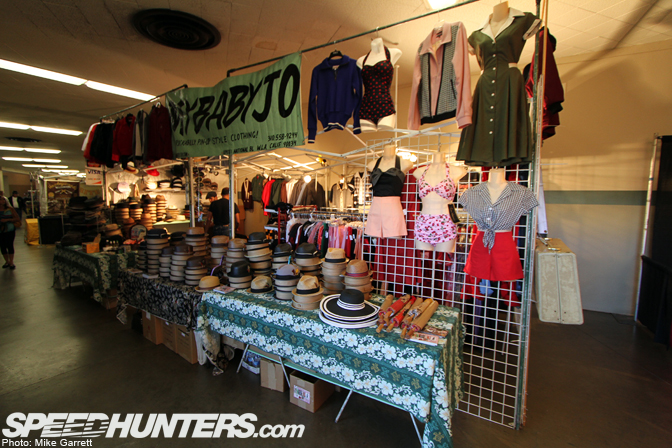 As always, there were plenty of ways to part with your hard-earned money at the Motorama. A new fedora or some or other retro clothing maybe?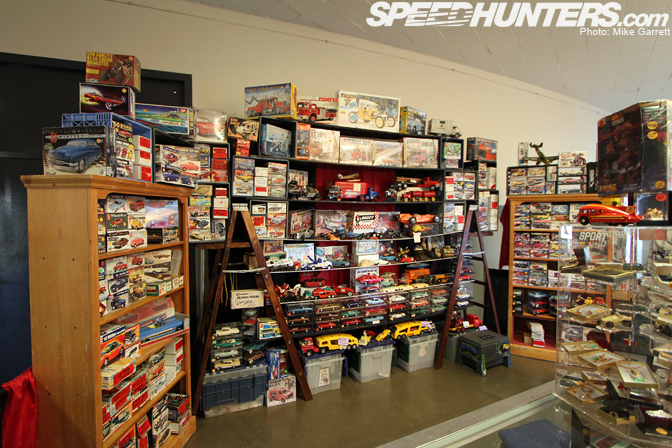 I found myself geeking out at this model and diecast booth for a while.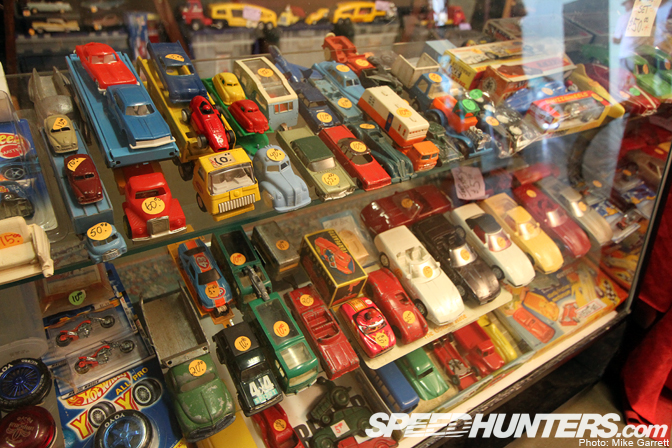 Love the old school toys. No doubt these bring back memories to those who played with them as kids.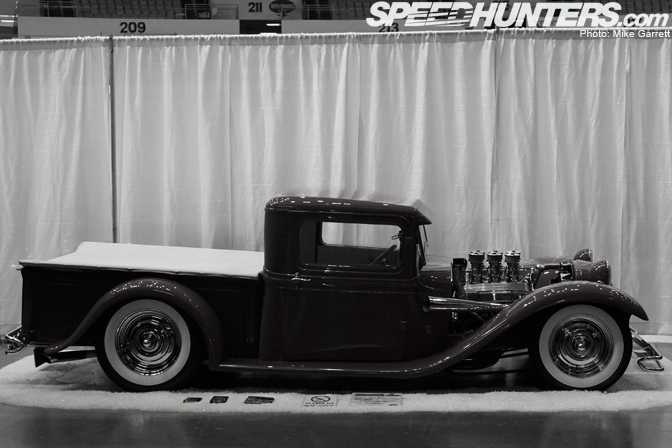 Perfect rake on this pickup. Once again, Hot Rod guys have been doing the stance thing for generations.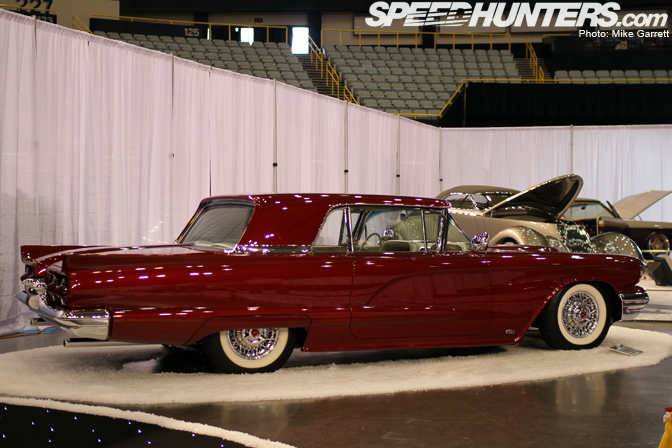 This T-Bird is another great example of a mild custom.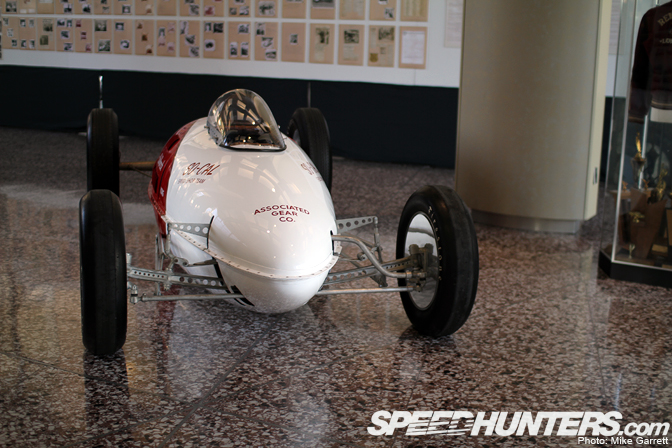 More Hot Rodding history courtesy of So Cal Speed Shop and their belly tanker.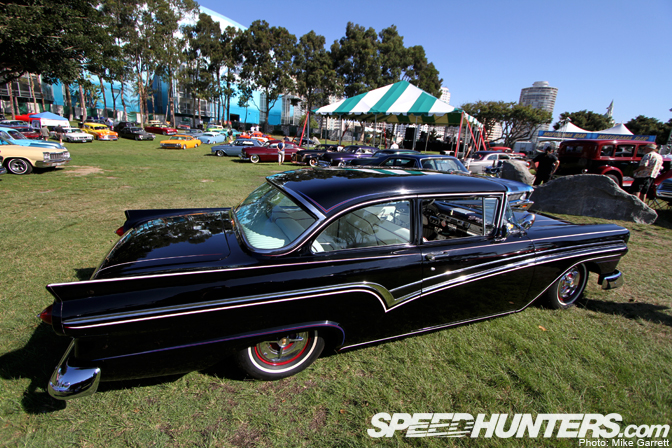 Mid '50s Fords never quite earned the same legend status as Chevys of the same era, but they are still great looking cars in my eye.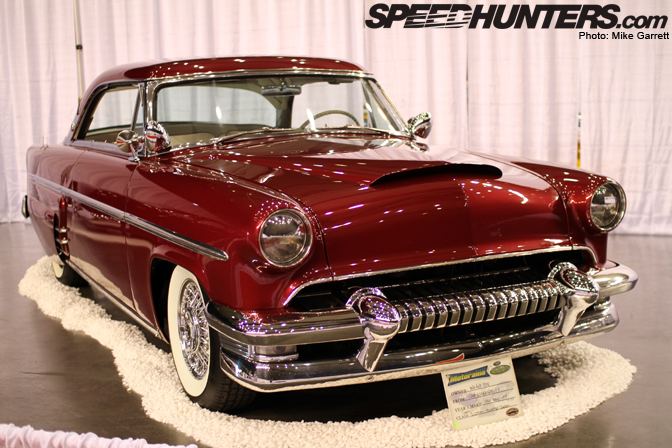 Don't forget the equally cool Mercurys either, like this gorgeous '54.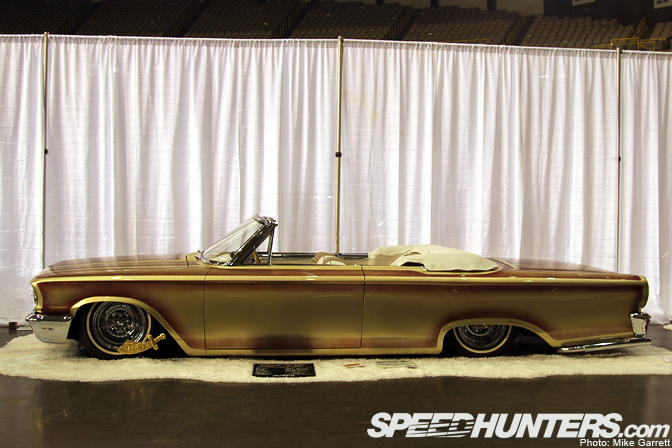 "Turkish Delight", a '63 Galaxie drop top representing the fine city of San Diego, California.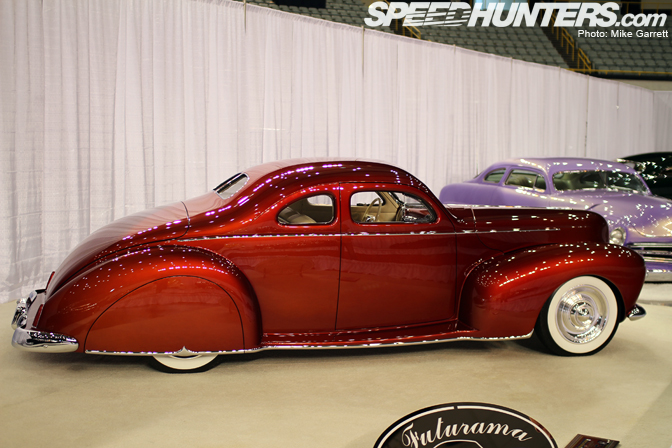 I'll wrap up my coverage with a shot of Doug Beattie's "Futurama Forty". This stunning '40 Ford Coupe was the car that took home this year's Kustom D'Elegance award.
Now if you'll excuse me I need to start preparing for another dose of automotive history at Eagle Field Drags this weekend!
-Mike Garrett