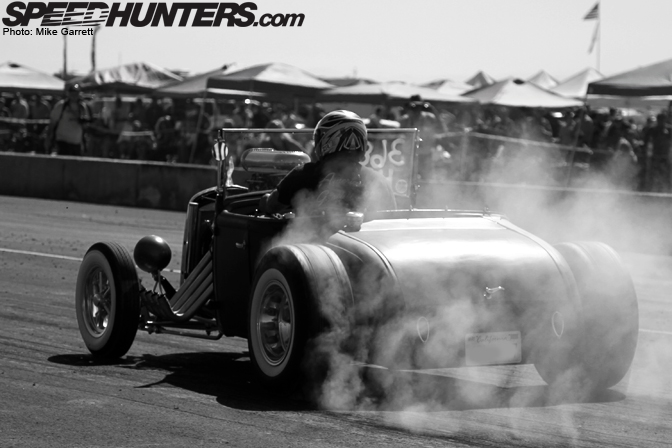 As we stare at this wicked little Roadster burning its white wall slicks in front of the crowd, let's go ahead and jump into the second part of my coverage of the Eagle Field Hot Rod Gathering.
As I watched the tough Hot Rods and dragsters getting sideways down the track, I could think of no better place to be on an early fall afternoon in California.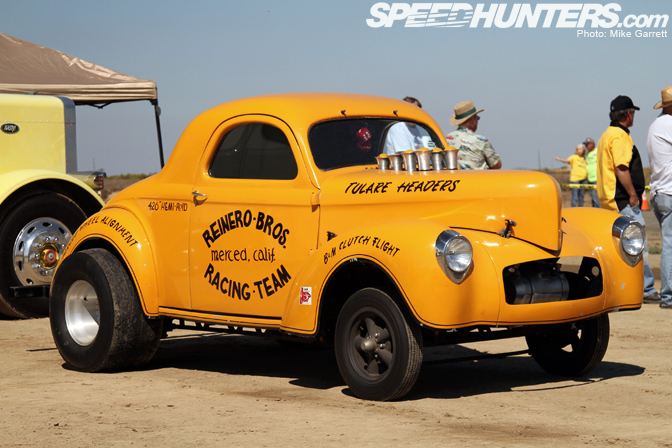 The Central Valley city of Merced is represented by this Willys Gasser. The Eagle Field Drags are built for cars like this.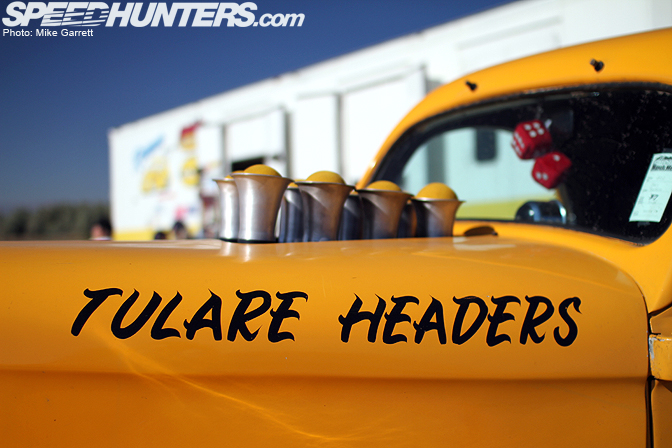 Velocity stacks of the 426 Hemi pop out of the hood just right.
The racing surface at Eagle Field might not be the greatest for fast runs, but that's what makes it so fun to watch. You can see the Camaro in the right lane getting a little hairy about 1/3 of the way down the track here.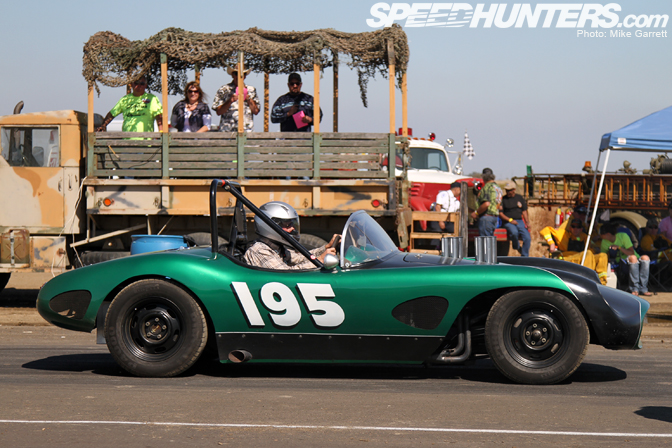 One fellow was even out there racing a V8-powered Devin sports car. The vintage road racer was surprisingly quick down the strip.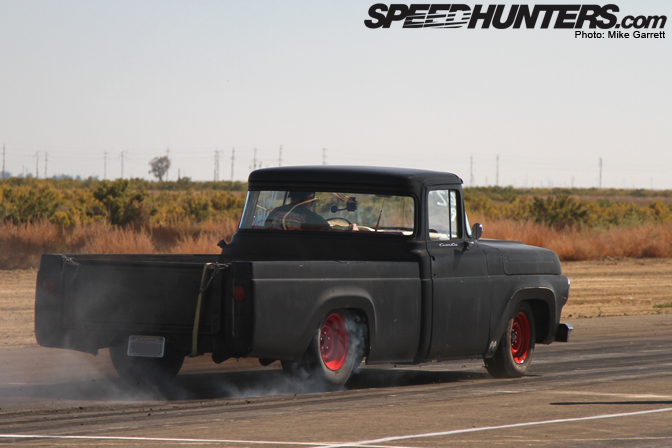 One of my favorite parts about the Eagle Field events is the laid back atmosphere. Even the tow vehicles were getting in on the action!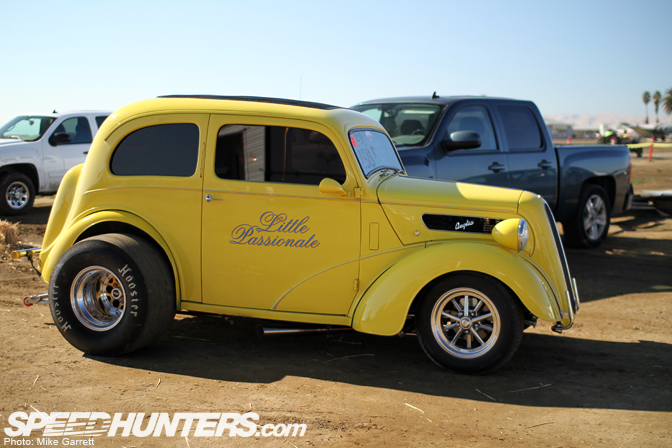 Another quaint little car that took on a personality of its own thanks to the drag racing community, the Anglia.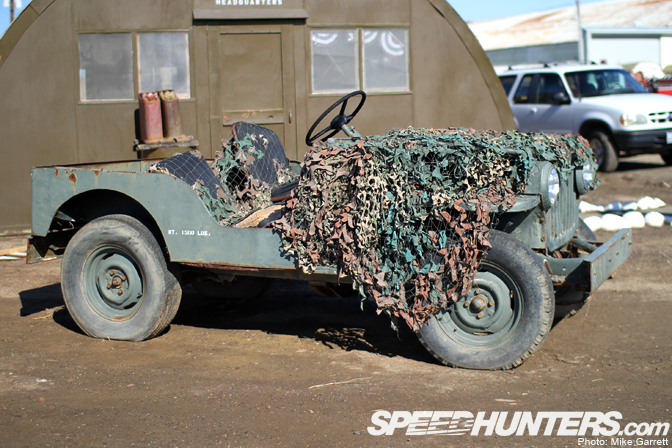 Before the racing kicked off, I spent a little time wandering around checking out some of the vintage military vehicles at the Eagle Field Museum.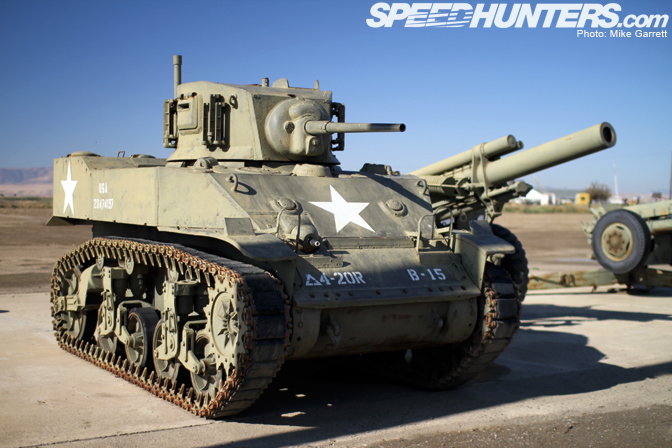 They've got themselves a pretty nice collection of both land vehicles…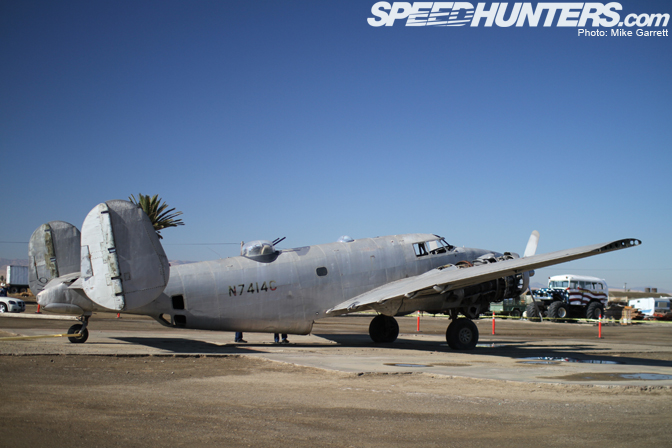 …and vintage aircraft.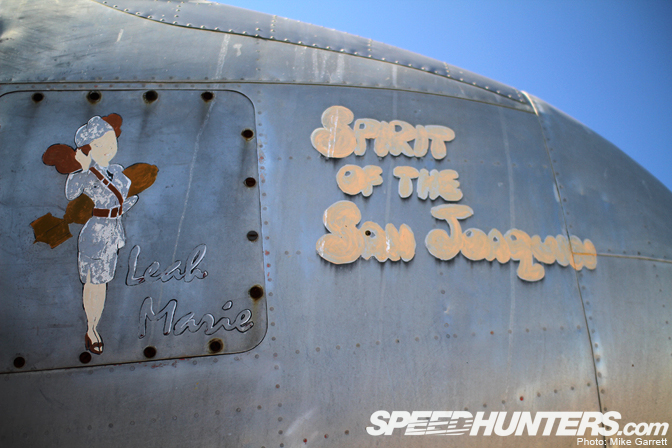 Cool nose art! One of the coolest parts of World War Two era planes.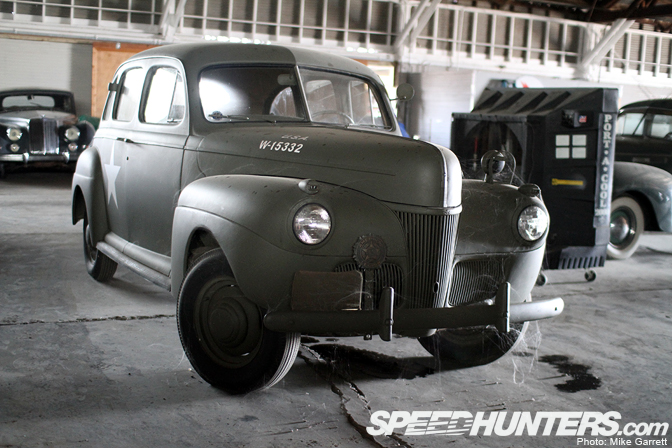 Neat old staff car here. The spider webs just add character.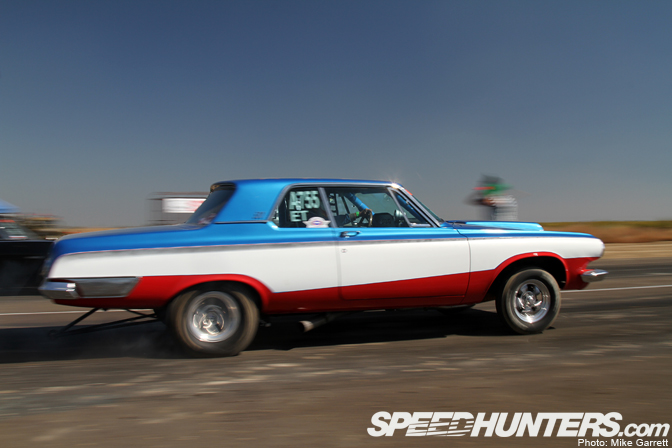 OK, back to the action now, as this patriotic-colored Mopar comes out of hole.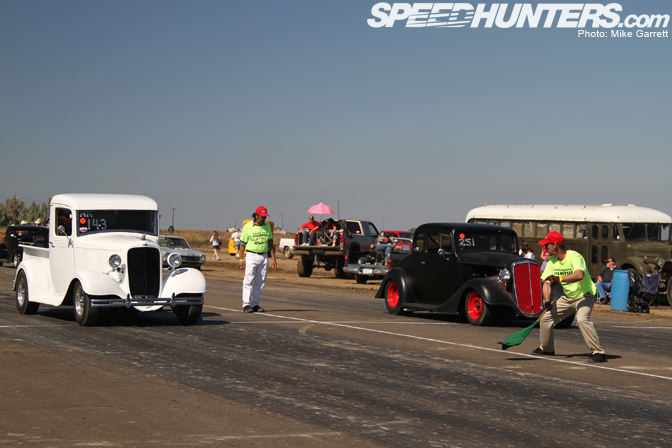 Hot Rod grudge match. The Coupe would end up getting the best of the truck in this one.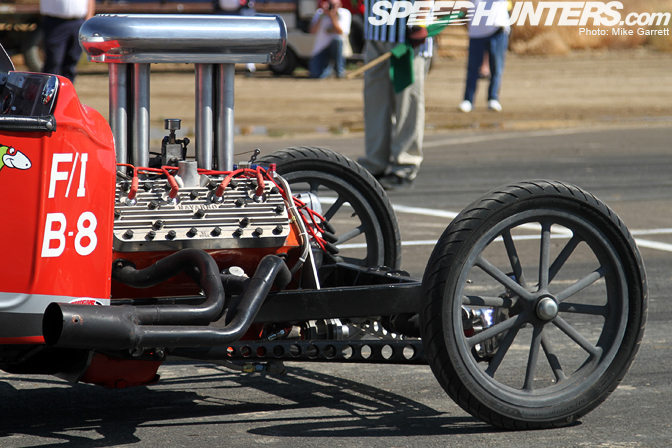 If only this photo could convey the radical sounds made by this Flathead…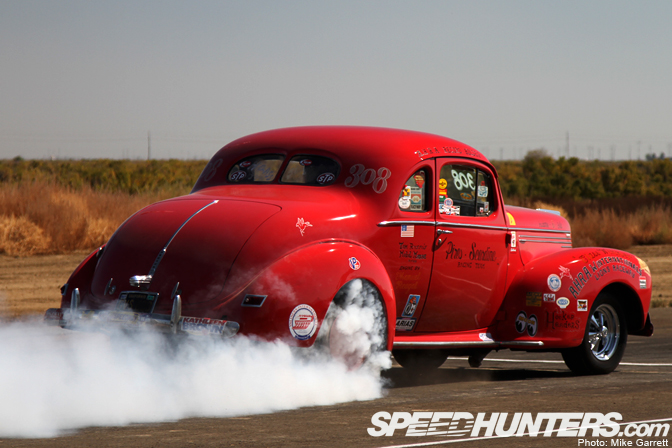 The Scardina Hudson lights up them up properly. Just one of the day's great burnouts.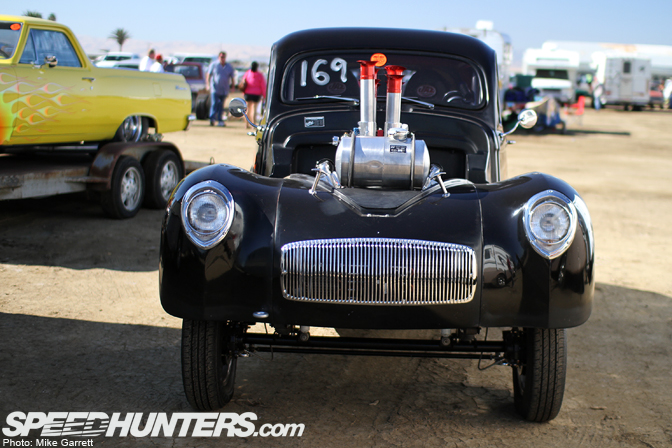 The face of a hero.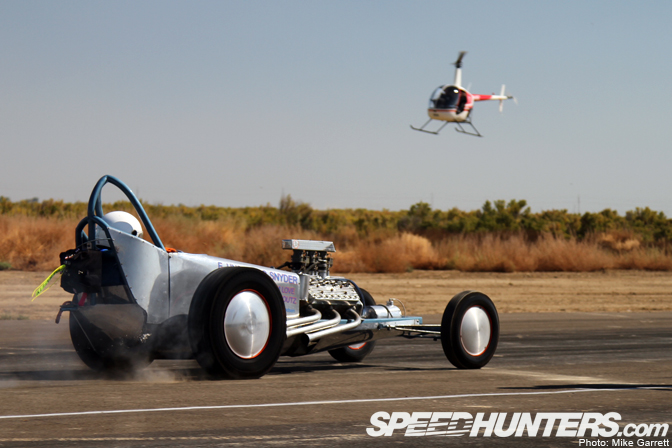 Another great thing about the kickback nature of the Eagle Field Drags – the chance to see dragsters run that might not pass tech at larger events.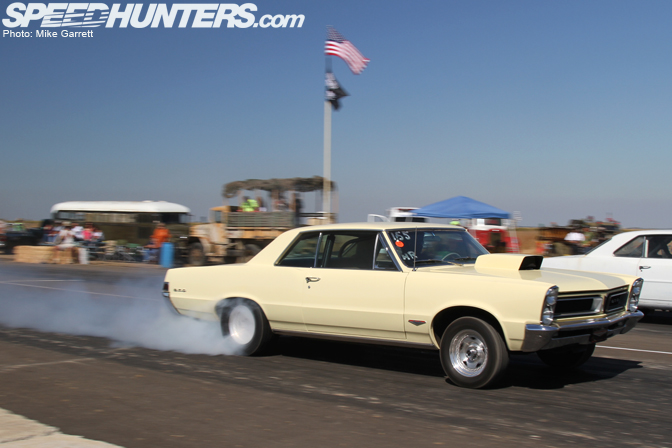 A very quick '65 GTO packing nearly 500 cubic inches of Pontiac power under the hood. More than enough to power to to shred some tire.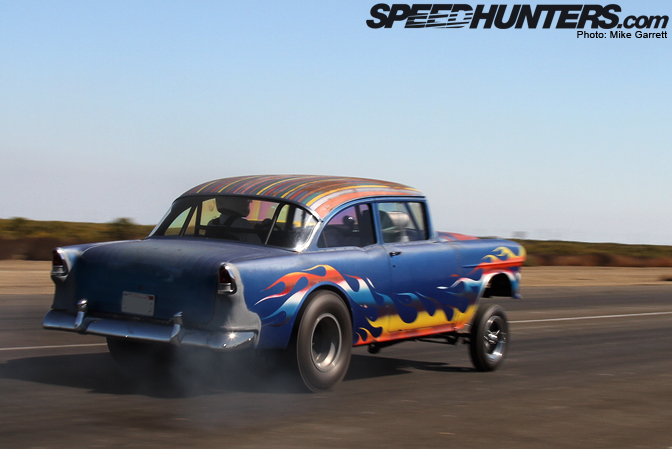 Back soon with more from Eagle Field.
By the way, if you want to see any of these shots in high res let me know and I'll upload some desktops for you guys.
-Mike Garrett