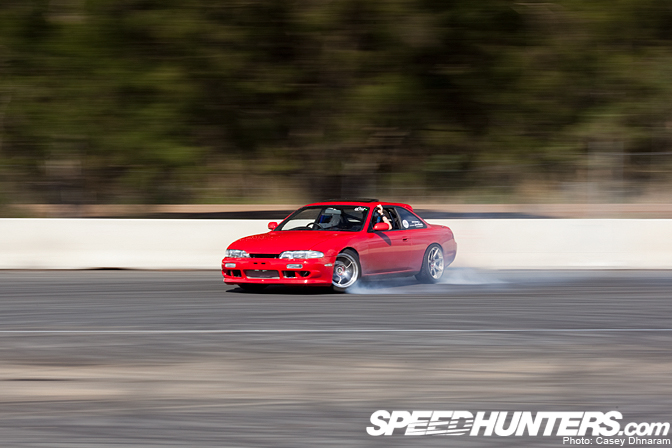 It really is amazing how the Japanese continue to inspire the drift scene internationally, whether it be a new trend, style or an event such as the Drift Matsuri held at Ebisu Circuit. This past weekend was the 24 hour Queensland Drift Matsuri; the first big Matsuri-style event held in Australia. Held at Queensland Raceway, it pulled around 200 entrants along with many spectators.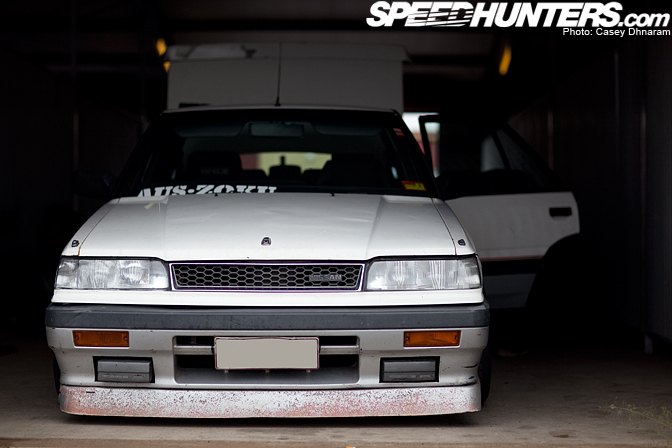 The cars arrived early Saturday morning in readiness of a huge weekend of grassroots drifting. The Queensland Raceway pits were packed to the rafters with cars.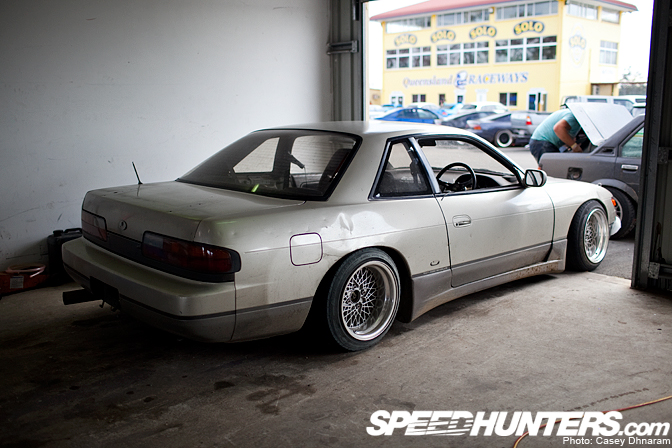 I don't recall seeing so many cars at Queensland Raceway in the six years of shooting there. Here is Danny's PS13 with 15″ SSR Mesh rims. Under the hood it's powered by a 1JZ.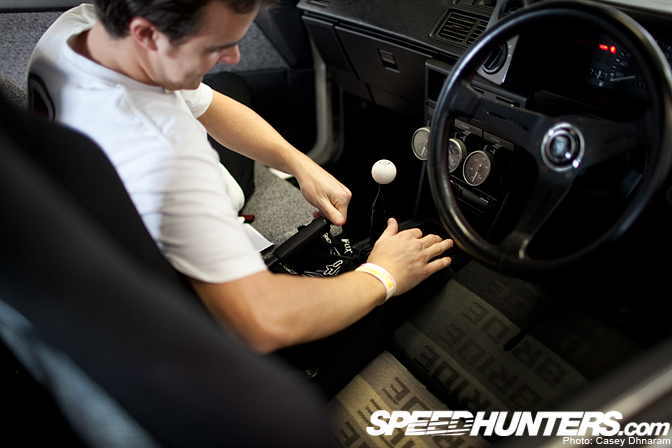 People began to prep and unload their gear. Here is Seamus fitting a drift button to his handbrake…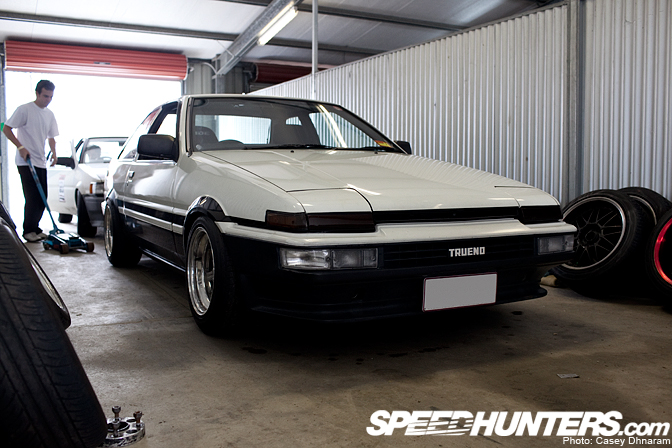 …In his Trueno coupe. We will be taking a closer look at this car later in the month.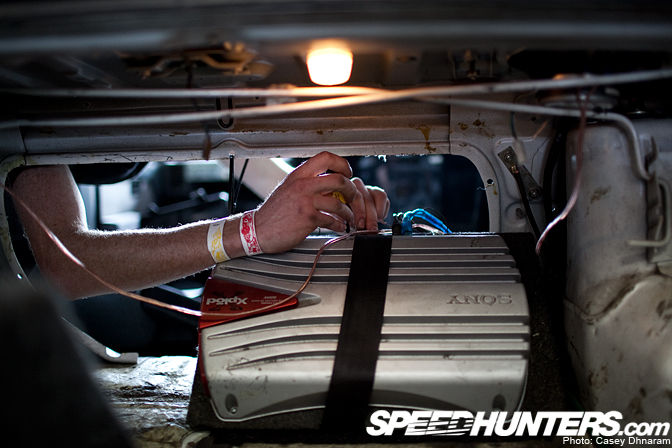 For the naturally aspirated cars, keeping weight to a minimum is essential, as you can see Nick Rombouts removing his R31's amplifier.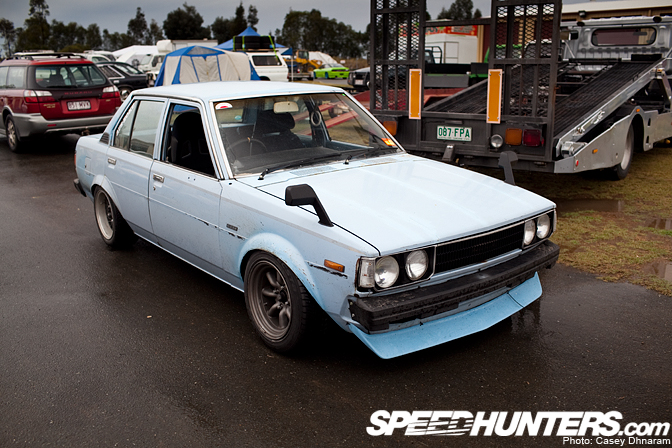 On the subject of NA cars this Toyota KE70 driven by Mereki Dawson was looking very cool with its quad-headlight front end conversion, front lip and 14″ Watanabes.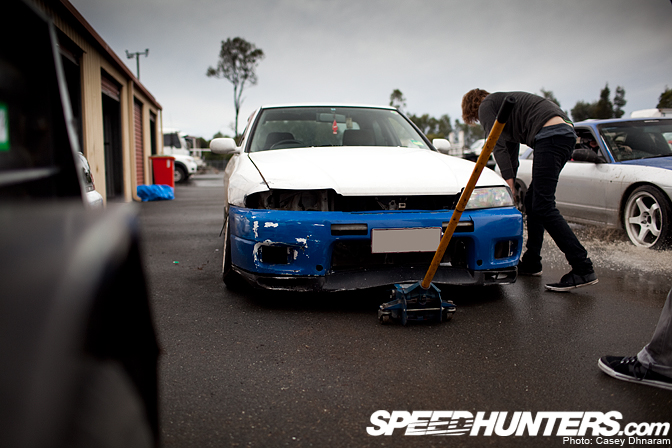 Some cars were purchased purely for the Matsuri. Mitchell Geerdink managed to get his hands on a cheap R33 4-door Skyline.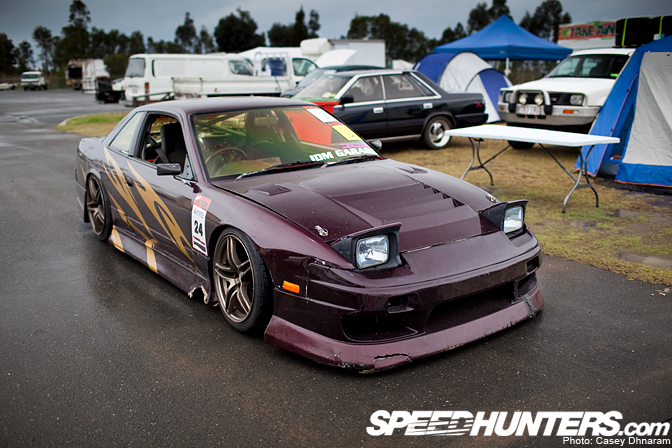 However, some people brought their main drift cars such as Ross and his Onevia. You might remember us featuring this car a few months ago.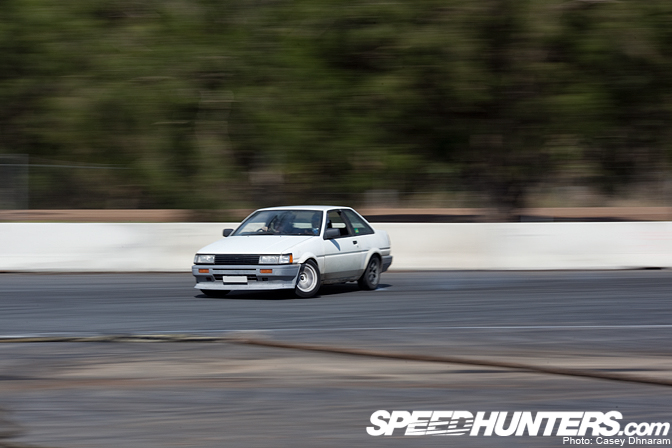 The Matsuri consisted of a few different driving areas. One of the courses was the Short Track which is located just in front of the raceway on a large paved area.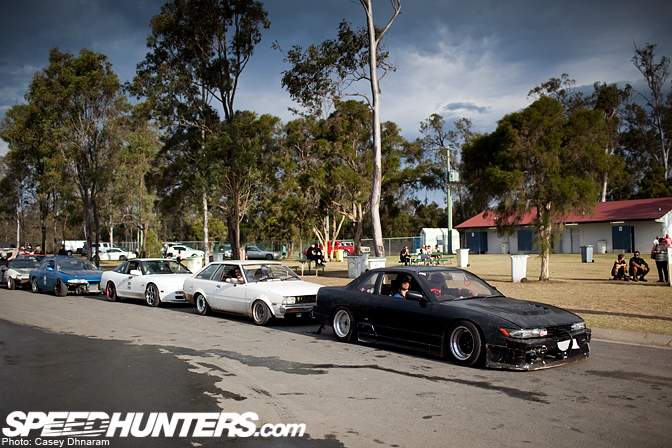 Another driving zone  was the skidpan, which was popular throughout the day.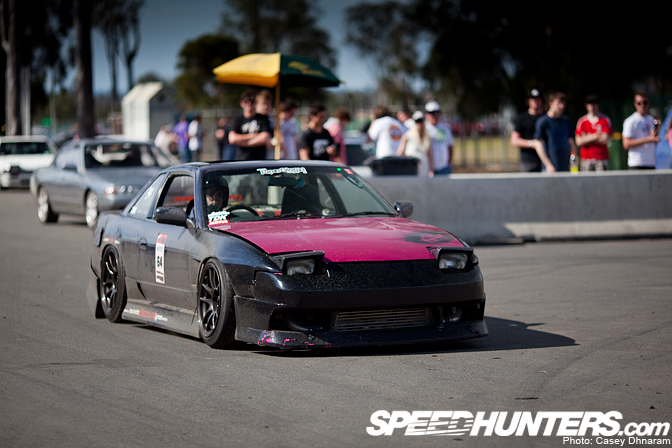 Dan Rasell was looking super fresh in his newly decked out Silvia.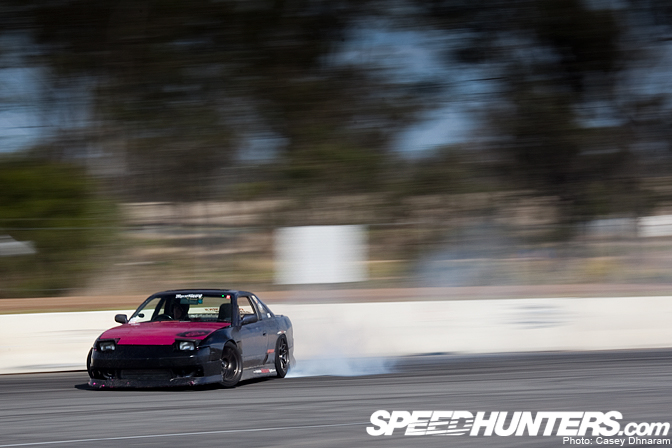 Shooting Dan is always a pleasure, he's a super aggressive and very consistent driver.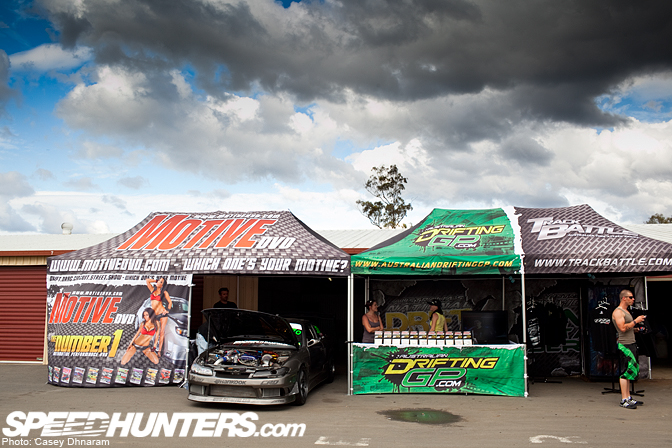 Andrew Hawkins was there to promote the upcoming round for his Australian Drifting Grand Prix series.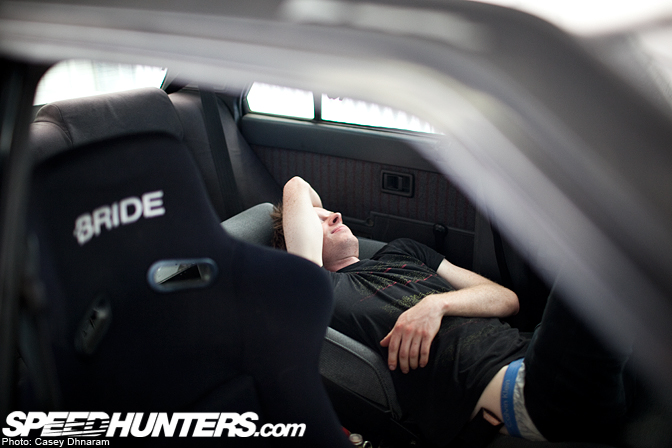 For some, the lack of sleep caught up with them by mid afternoon.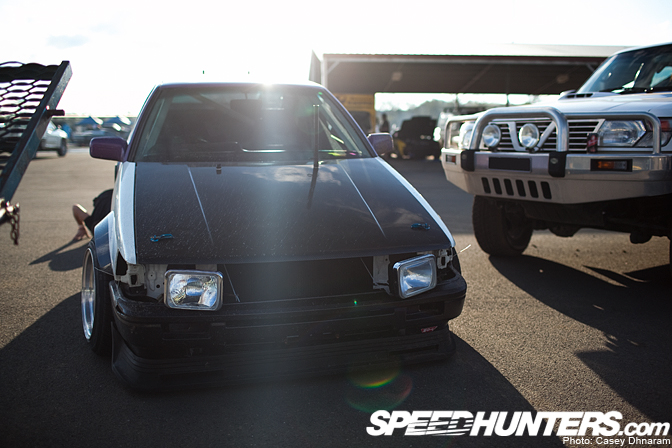 If drivers weren't resting or driving you'd find them working on cars. Paul Samson, the new owner of this 4-AGE powered AE86 wanted a little more slip in the rear end.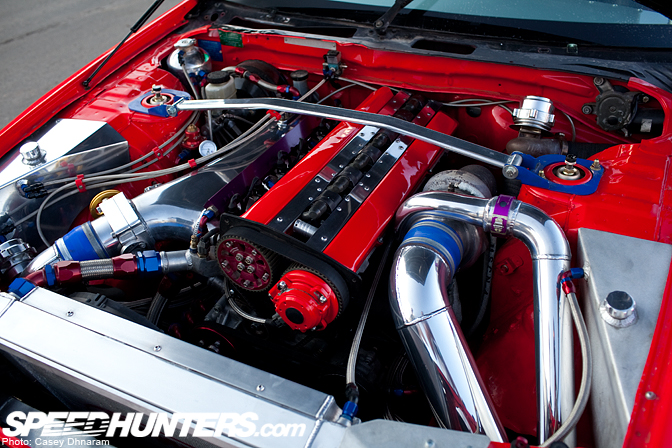 There was a great variety of cars. I found this immaculate RB25DET in a R33 Skyline…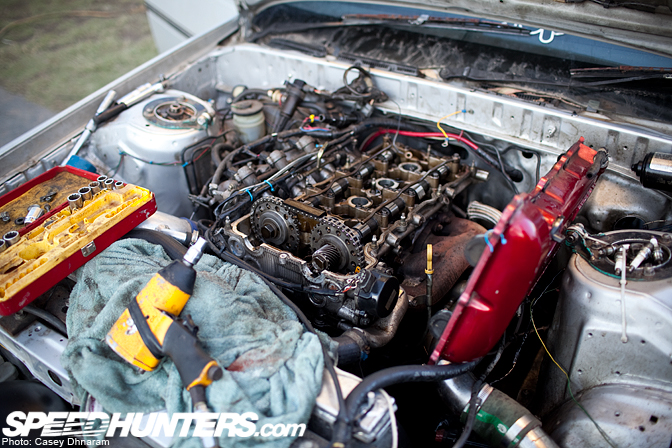 …While this SR20DET – which was pulled apart as it was down a few cylinders – was lurking in the engine bay of…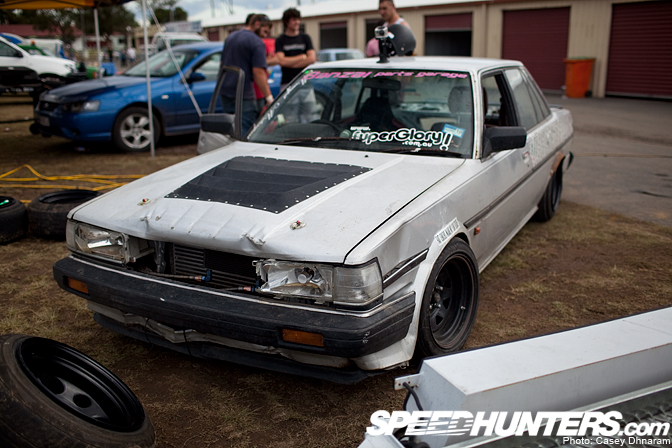 …This particular car owned by Matt Stopel.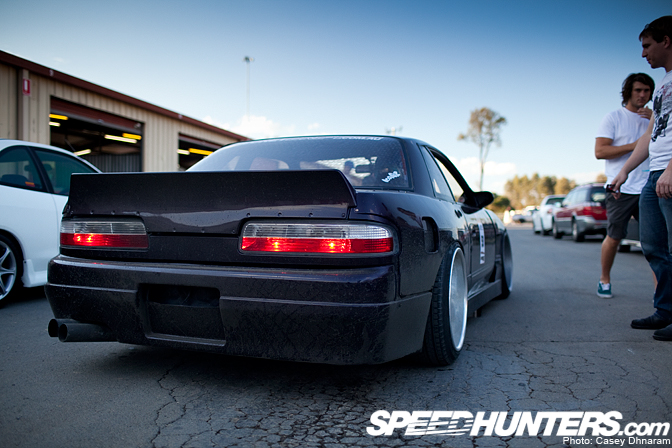 This PS13, owned by Magnus, was looking absolutely gorgeous.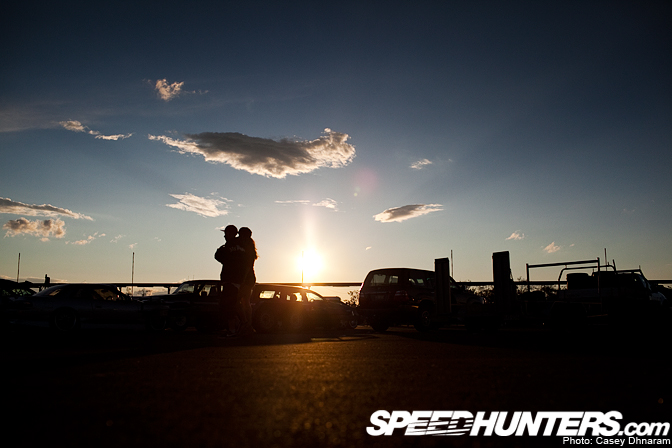 As the sun started to set beneath the horizon it was time to get a few more action shots around the track.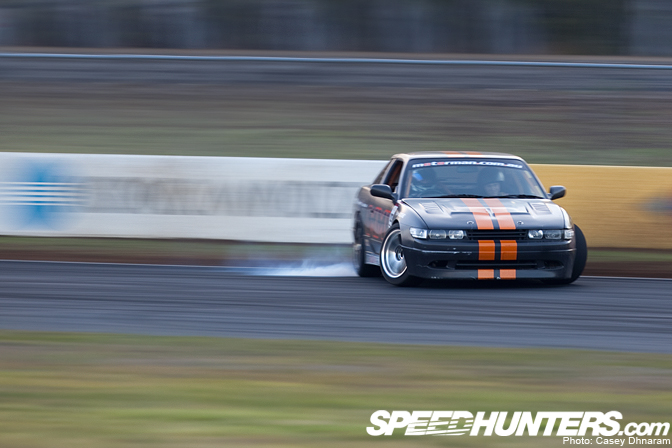 The main track consisted of two layouts. The first one was down the back straight into turns 3 and 6. The other layout was turn 2, into the dipper and through turns 4 and 5. Here is Paul Dean from Motorman Imports entering into turn 3.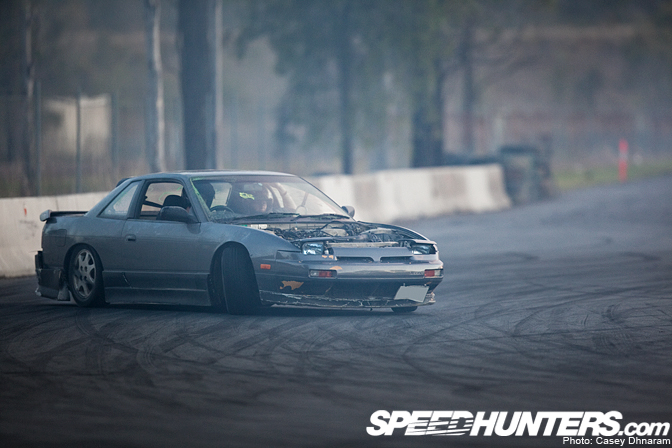 With the light quickly disappearing, I made the trek over to the Short Track.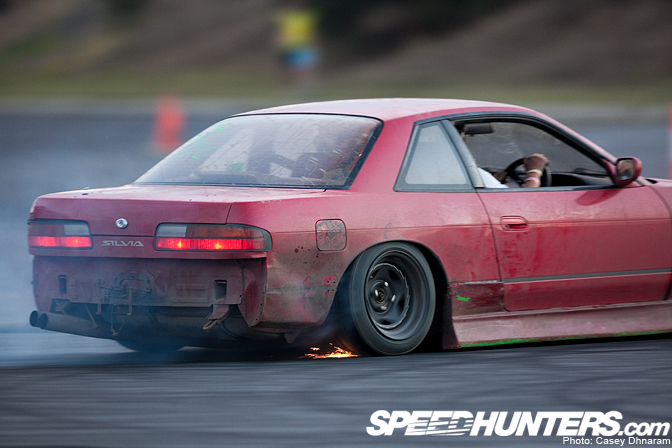 All the S-chassis cars were killing it and the spectators were loving it. It was the right time of the afternoon to catch the sparks flying off the tires up close…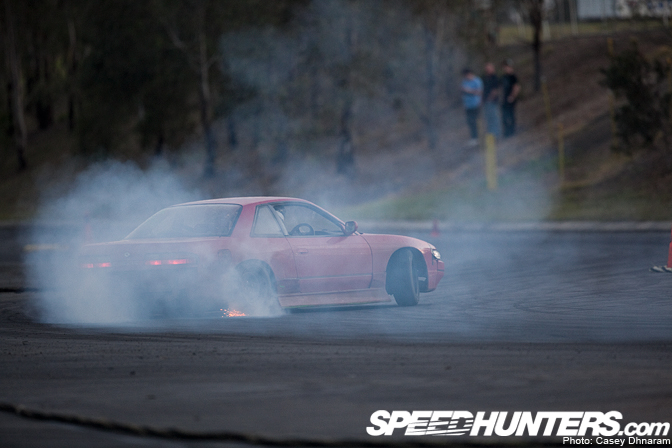 …And even from a distance.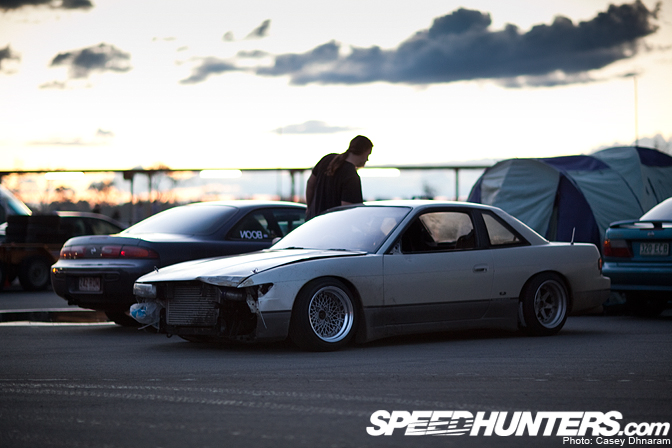 Here is Danny parking up his PS13 with the sun setting. I also noticed a little damage on the front left of the car.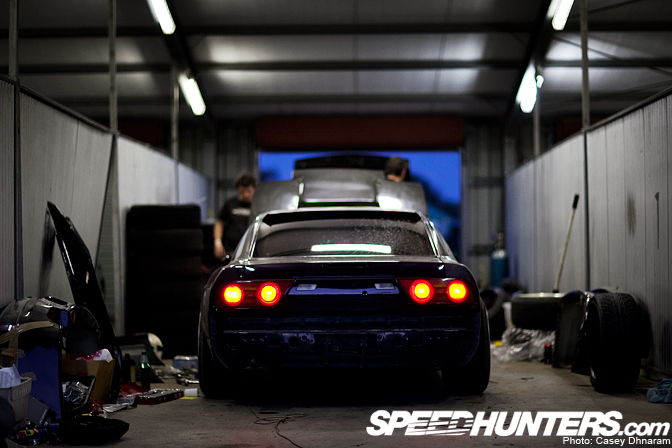 As the evening approached, there were a lot of cars in the sheds trying to get as much work done as possible. Due to complaints from nearby residents, the Queensland Drift Matsuri wouldn't run around the clock; instead the track would close at 10pm, and then resume the next morning.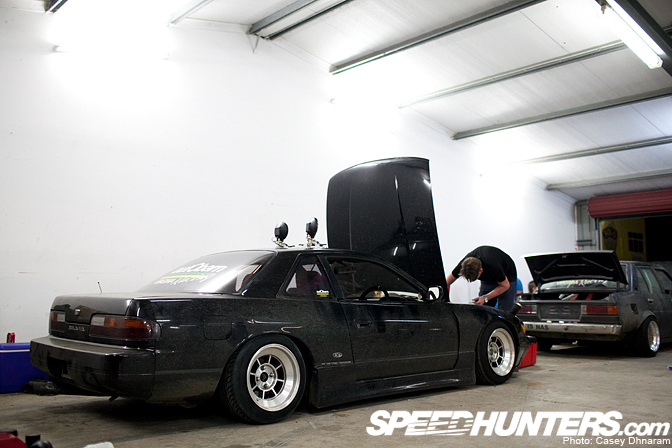 Some people had even fitted spotlights to their cars. Pure Matsuri style right?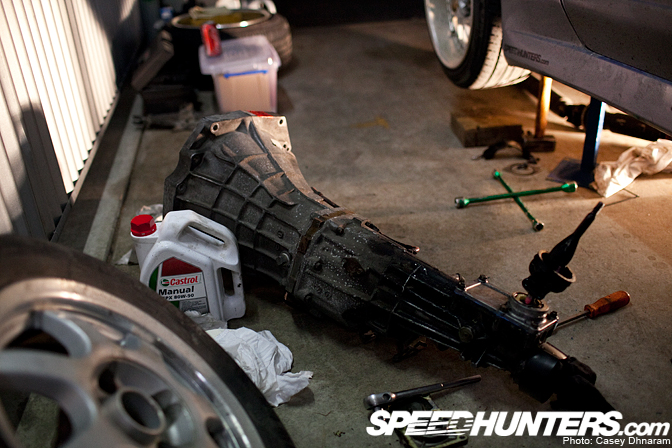 To be honest, I lost count on how many cars blew their transmissions. I'm guessing I saw around half a dozen SR20 boxes and an RB25.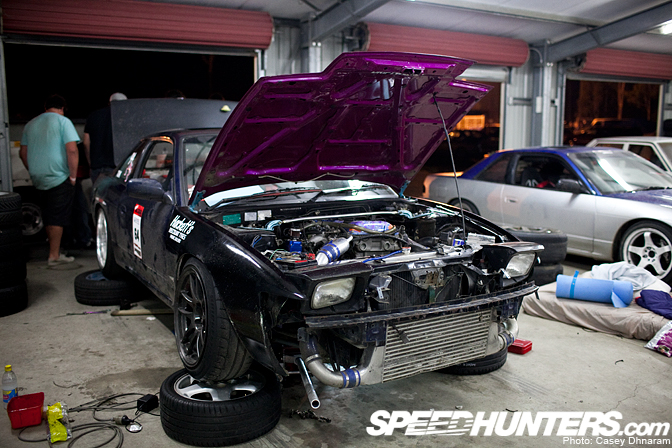 Dan Ressa was also in the same boat but managed to get his hands on another transmission.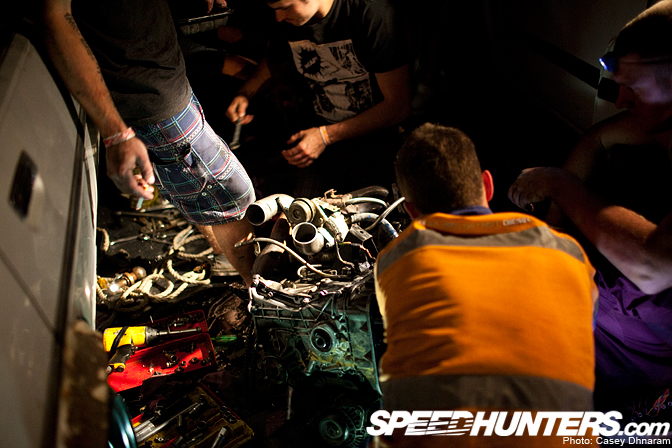 Gearboxes weren't the only issue. At night, this crew had an SR20DET out to swap out a piston.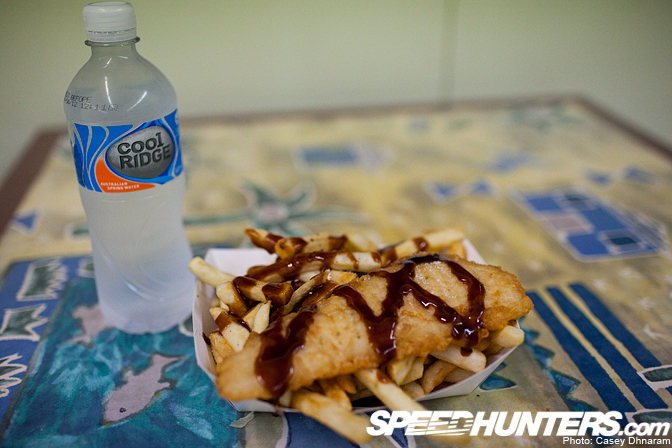 Today's Speedhunting diet: fish and chips.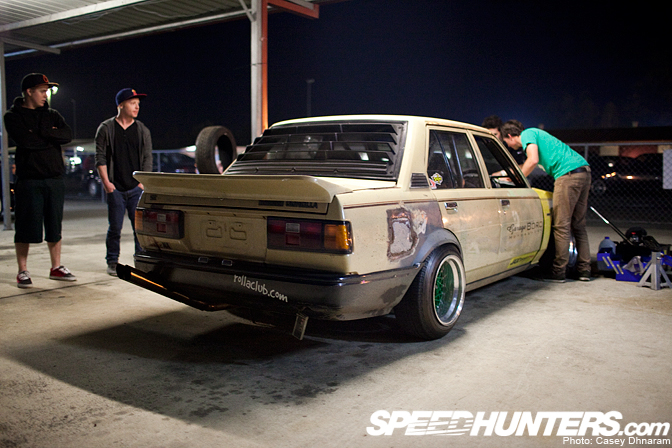 Ryan Beal and his beige KE70 arrived late on Saturday evening. He was up working non-stop the night before to get the motor ready. We also did an article on this car earlier in the year.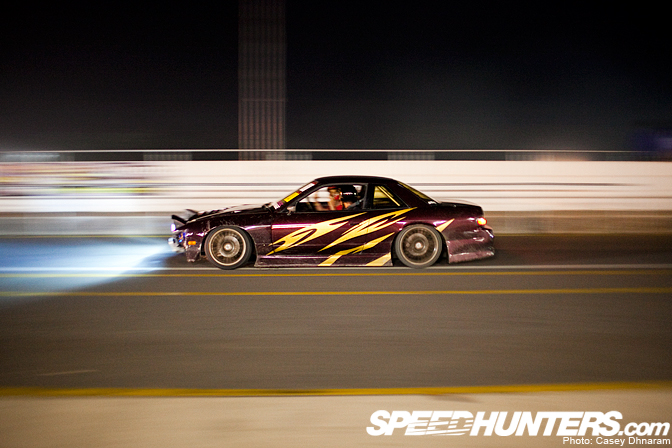 The main track is very dark at night so I found myself walking through the pits shooting cars entering and exiting. Here is Ross's Onevia.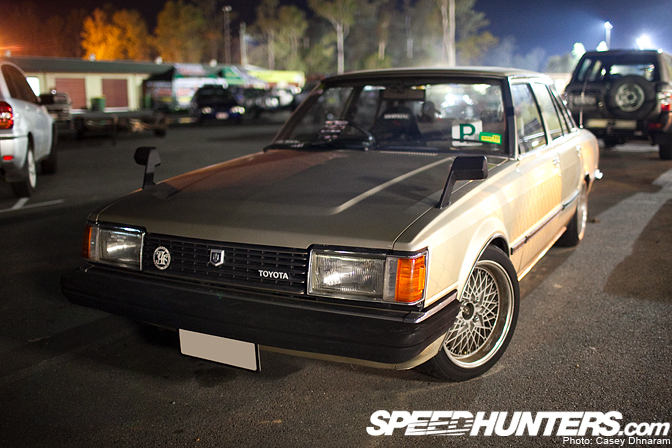 This Toyota looked straight out of Japan with SSR Mesh and fender mirrors.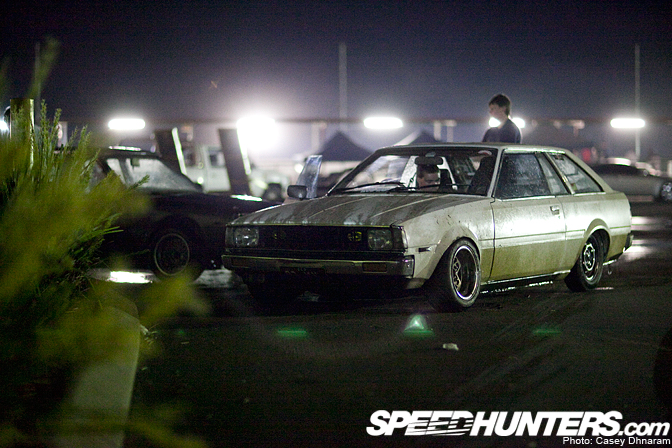 It's not often you see cars such as this T18 Corolla in Australia.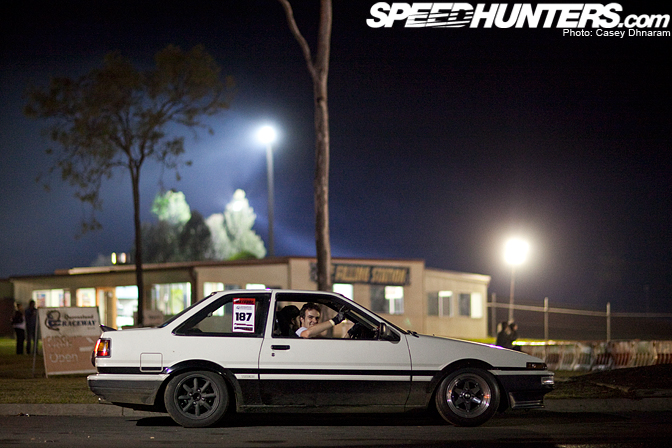 Just before the tracks closed I made my way over to the skidpan to find Seamus's Trueno sneaking in one last run…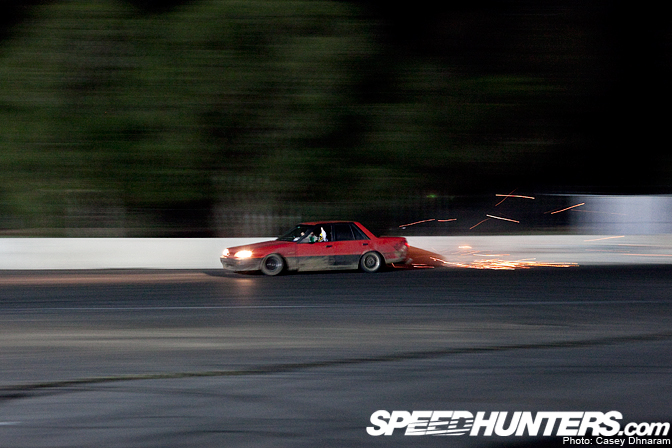 …As did this R31, which clipped the wall in true Matsuri style. Stay tuned for Part 2.
-Casey