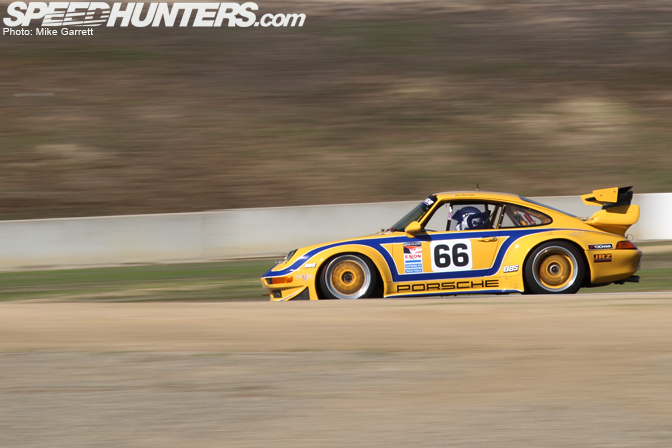 Even if you don't consider yourself a Porsche fan, the Rennsport Reunion was something to be inspired by. Several times during the event I found myself thinking how cool it would be if other brands had events like Rennsport. Imagine something like this for say Honda or Ford fans in the United States. It would be incredible.
Anyways, here's the third part of my coverage from Laguna Seca.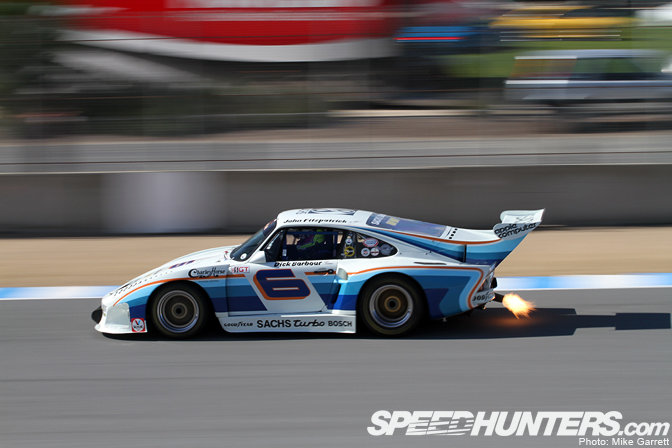 A 935 doing what they do best – shooting flames and looking awesome.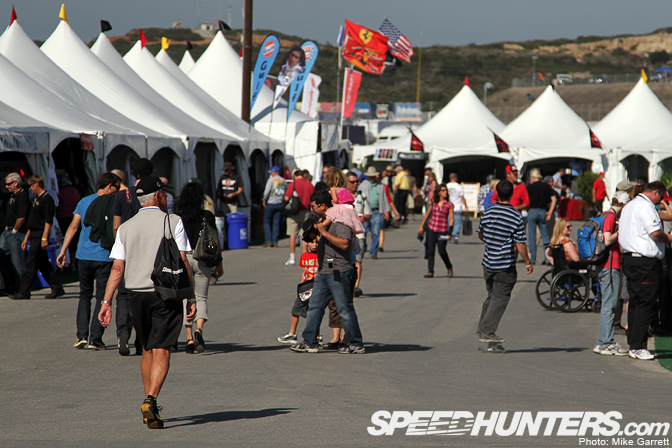 A view down the vendor row…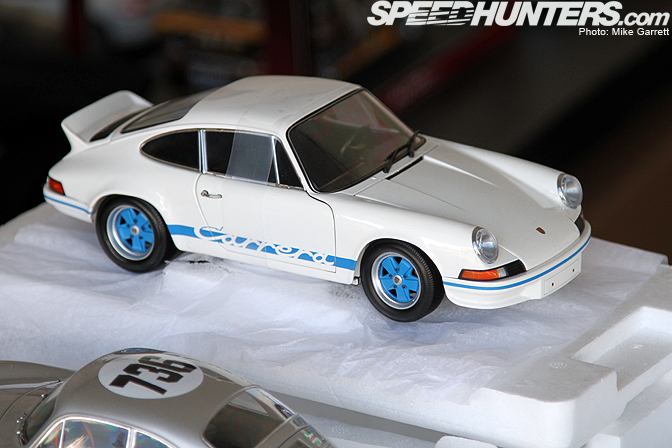 …which was of course filled with all matter of Porsche collectables, books, and diecasts.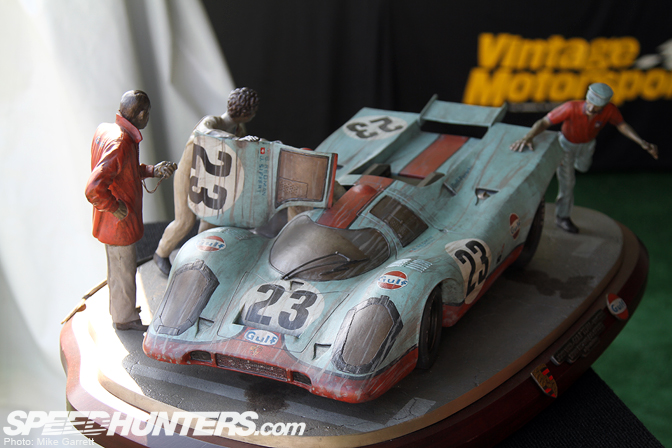 This 917 sculpture was just insane. Don't even want to think about what something like this costs…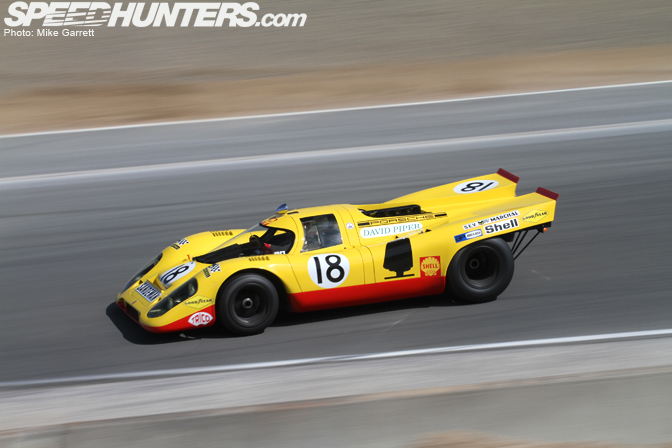 From a sculpture to the real deal screaming out of the Corkscrew in all of its fury.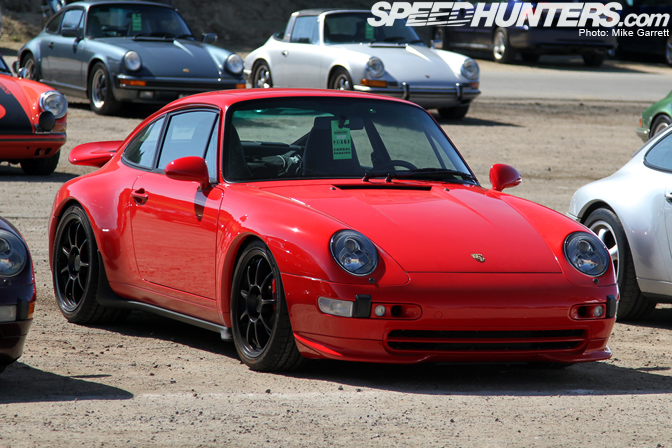 A tough looking 993 street car I found in one of the lots.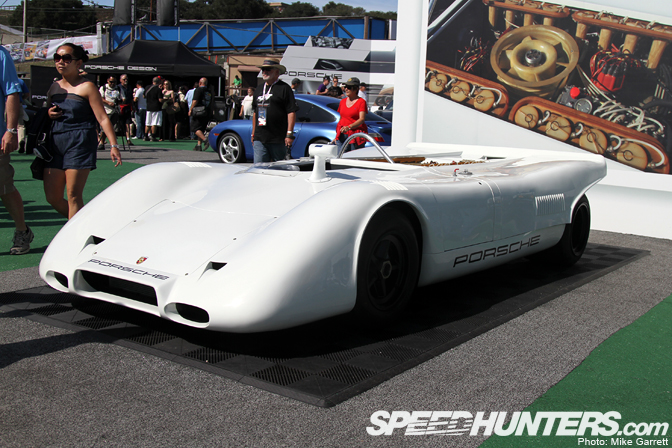 Among the vehicles displayed by Porsche was this 917 Can Am prototype…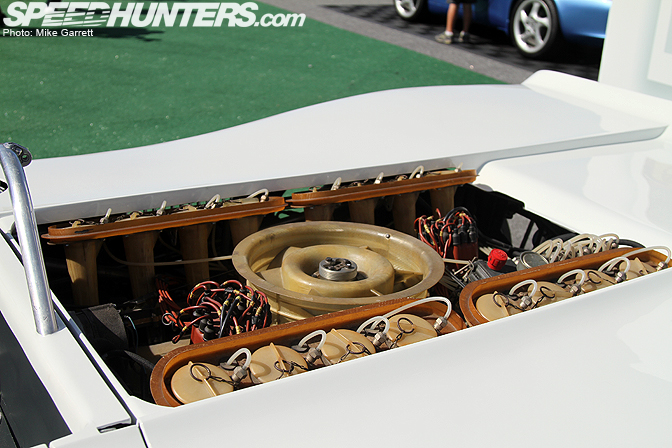 …outfitted with a naturally aspirated 16-cylinder engine. The 16-cylinder idea was turned down in favor of the 12-cylinder turbo and this is the only one that remains.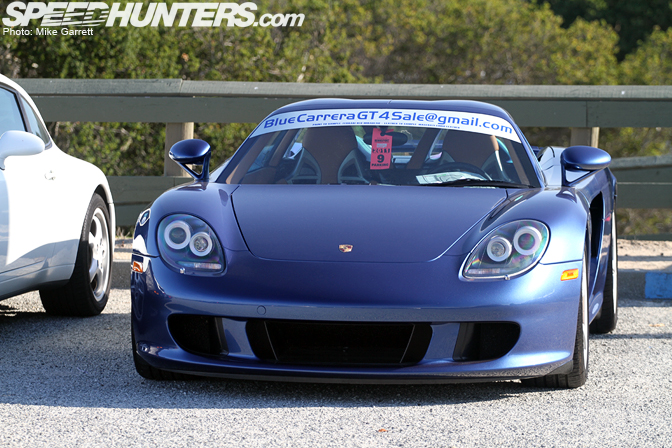 A Carrera GT that happens to be for sale, if its windshield banner is to believed.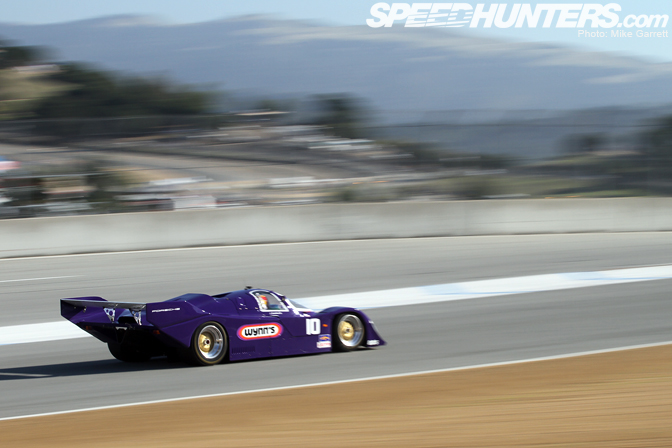 Our friend Mark Hotchkis wheels his Porsche 962 up the front straight.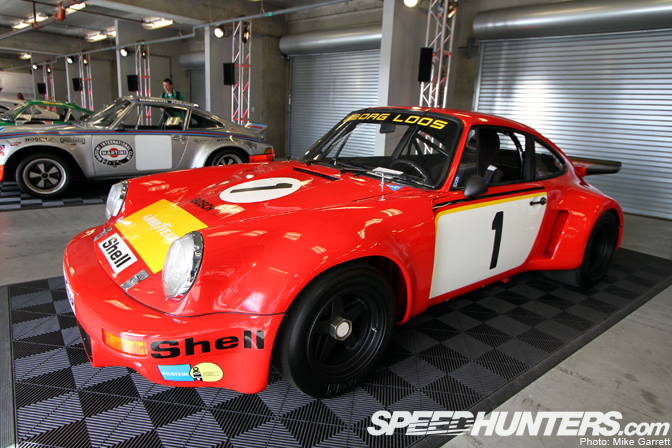 A '74 RSR with a resume that includes victories at places like Spa and the Nurburgring.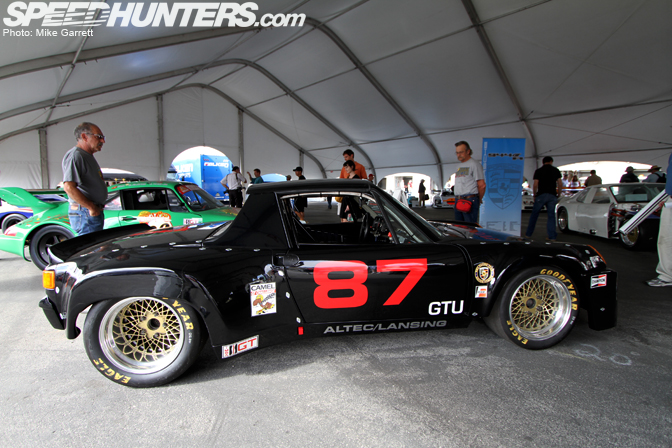 An IMSA GTU-spec 914 with a ridiculous set of hips out back.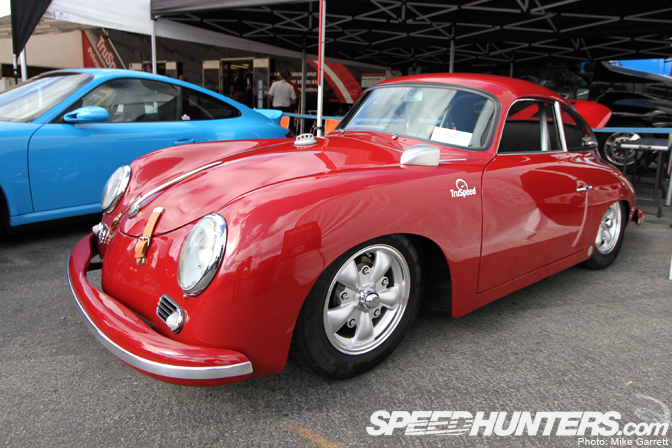 TruSpeed's 356 sitting mean on a set of EMPI style five spokes.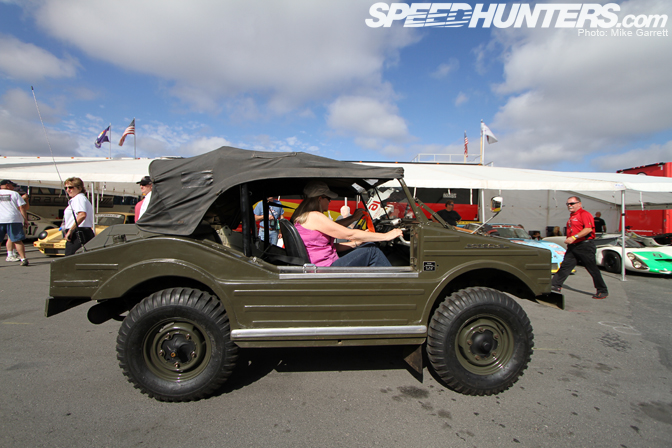 I'm not quite sure what this is, but it was wearing Porsche badges so we're all good.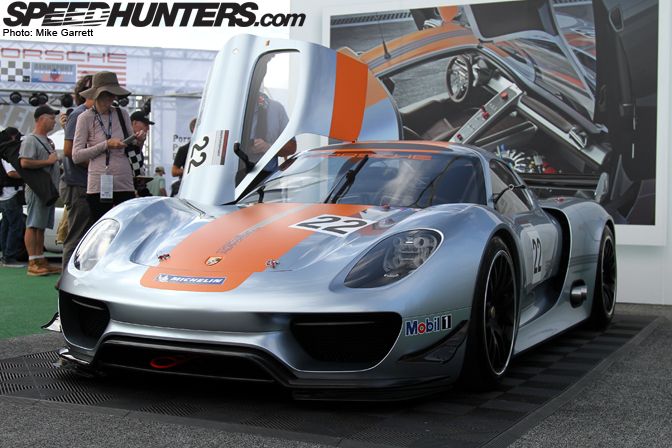 Also among the Porsche factory displays was the beautiful new 918 RSR. Needless to say, it had crowds around it all weekend.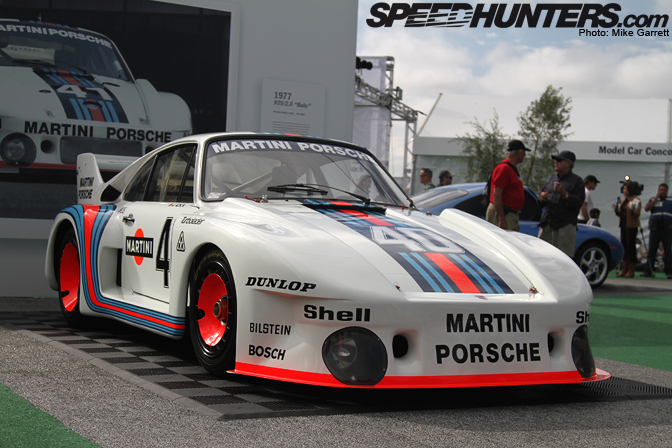 In case you haven't had your fill of historic Porsches, here's another – the 935/2.0 known as "Baby".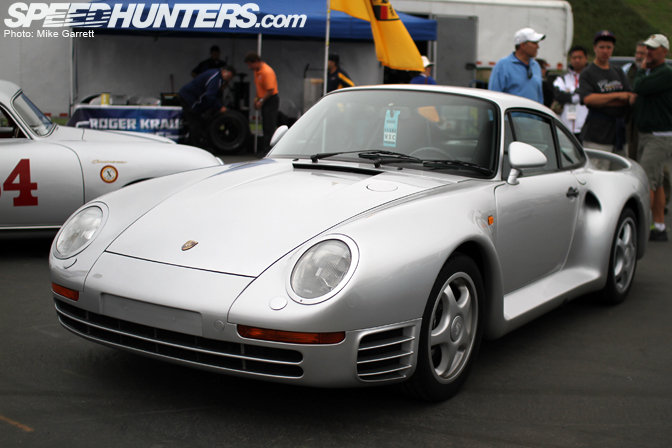 Porsche 959. Unless I'm forgetting something this was my first time to see one of these high tech beasts in person.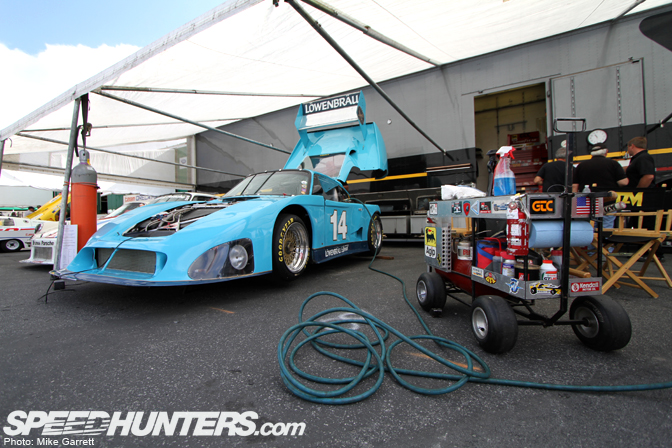 A little work in the pits prior to race time.
You can never have too many RSRs. It's a fact.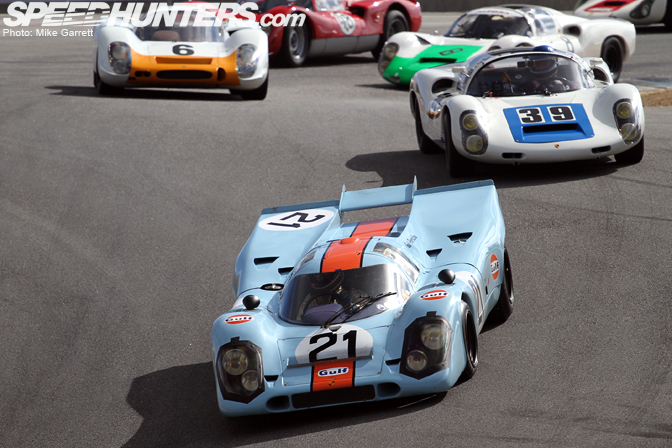 I'll wrap up part three of my coverage here, but I'll be back soon with part four where I take a look at the "Wheels of Rennsport".
-Mike Garrett