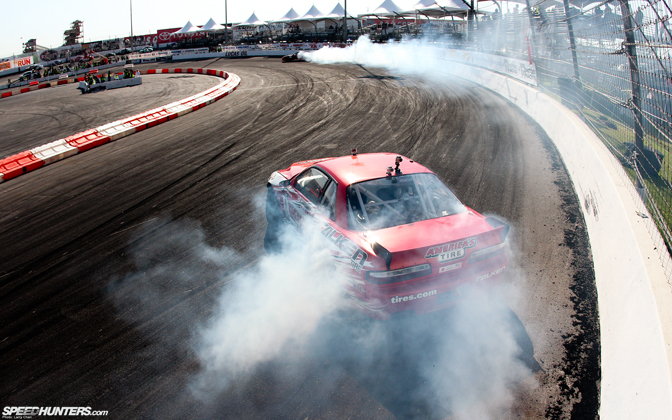 If there was one thing that the last round of the 2011 Formula Drift season proved, it was the fact that no matter what engines were in these drift cars, or what car housed said engines, people will come in record numbers to spectate as long as the on-track action was bumper-to-bumper. And as the nail-biting hunt for the championship unfolded at Irwindale Speedway, Formula D more than proved its might, it solidified itself as a drifting powerhouse of a series.
With that, here are a few selections of desktop wallpapers from Charles, Larry and I from the electrifying last round of the 2011 Formula Drift Season.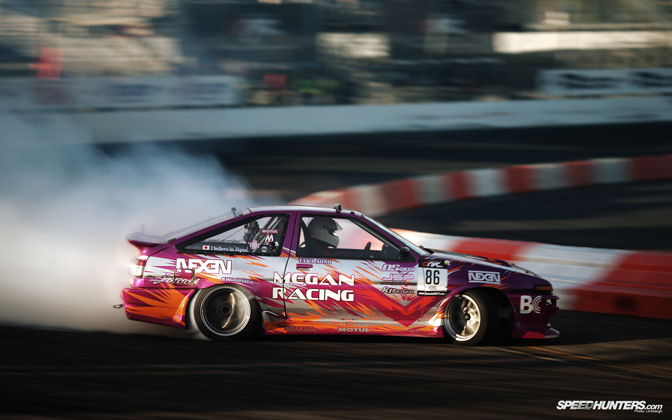 If there's one person to on the grid that can be respected for his/her stubbornness, it's Taka Aono and his unbounded faithfulness to the classic Hachi Roku Corolla.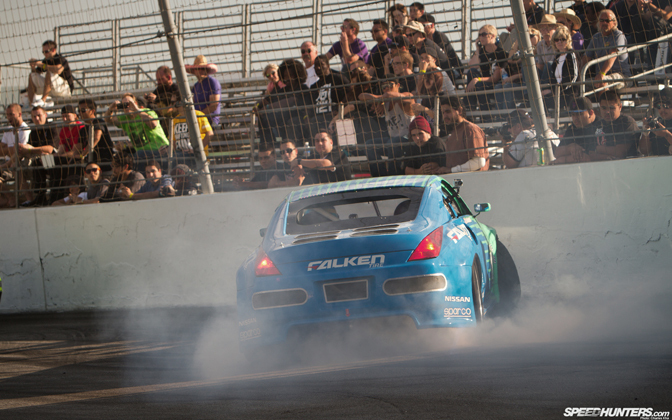 Tyler McQuarrie came into Irwindale with the desire to make up for his dismal weekend in Las Vegas. Not only did he make it up, but he exceeded everyone's expectations.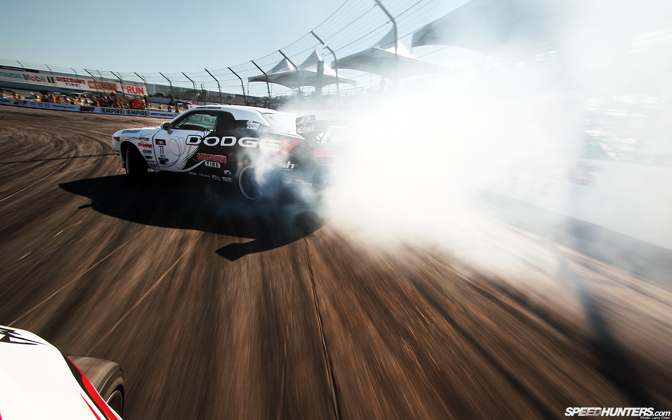 Sam Hubinette didn't have the greatest seasons, but at Irwindale, he showed the crowd and the rest of the paddock his driving prowess and the might of his Dodge Challenger.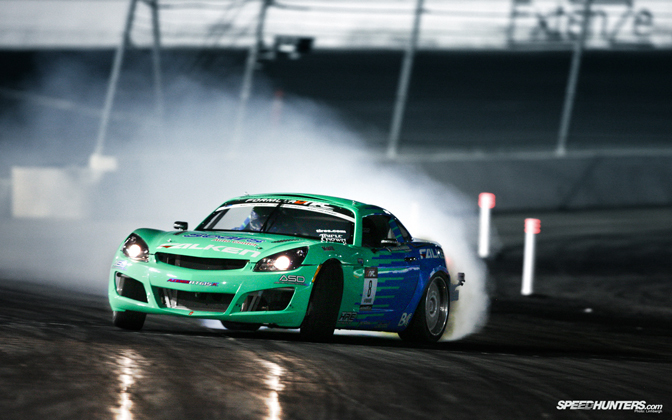 At one point during Saturday night's hunt for the championship, Darren McNamara had a chance of taking the title. Unfortunately, he lost the battle with Tyler McQuarrie and threw him out of championship contention.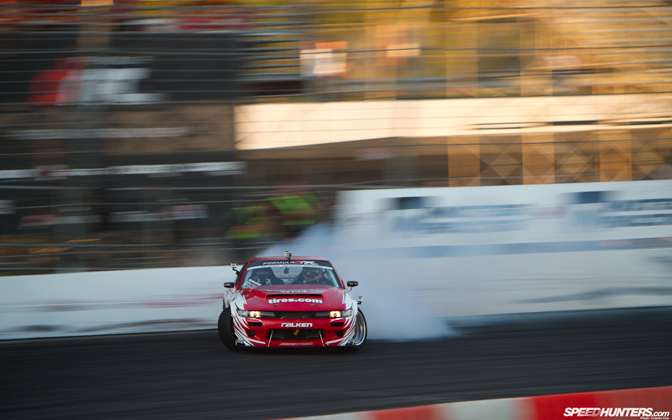 When Tyler won the battle with Darren, that pretty much handed Daijiro Yoshihara the championship.
So with that, head on over to the desktops section and grab your choice of these six wallpapers fresh from Irwindale Speeday!
-Linhbergh
2011 Formula D Irwindale Stories on Speedhunters