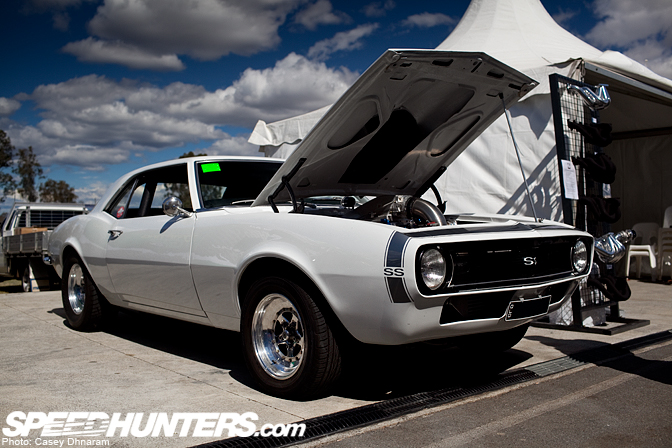 While walking through the pitlane at Jamboree, I spotted a couple of cars that fitted our Street Cars & Sleepers theme to a tee. One of them was this Chevrolet Camaro SS: a perfect blend of street and drag car.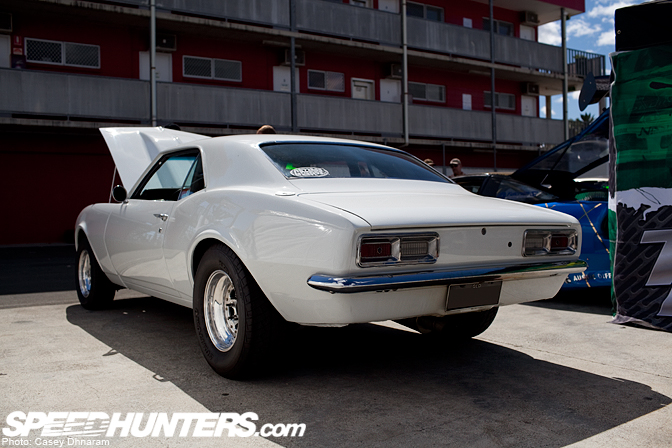 The first thing that caught my eye was the pristine condition of this 50+ year old car.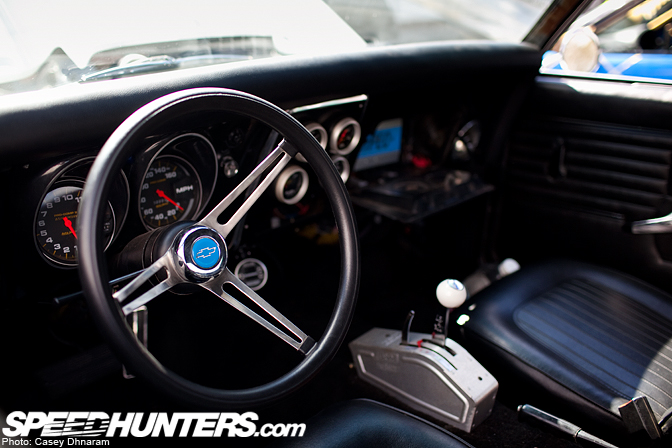 The whole car from tip to toe was in perfect condition, the interior especially.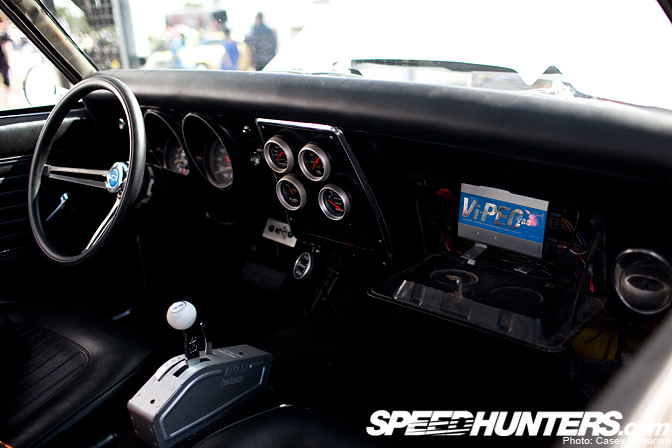 The ECU is tucked away in the glove compartment, and with the lid closed, the only tell tale signs of this Camaro's true intentions are the shifter and gauges.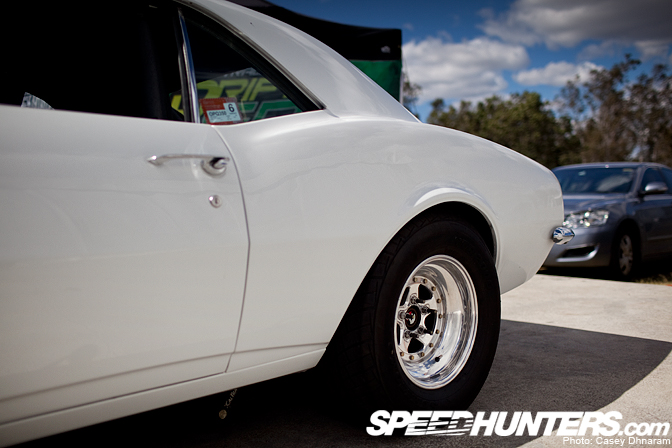 275/60 rubber are mounted on 15s for drag racing duties.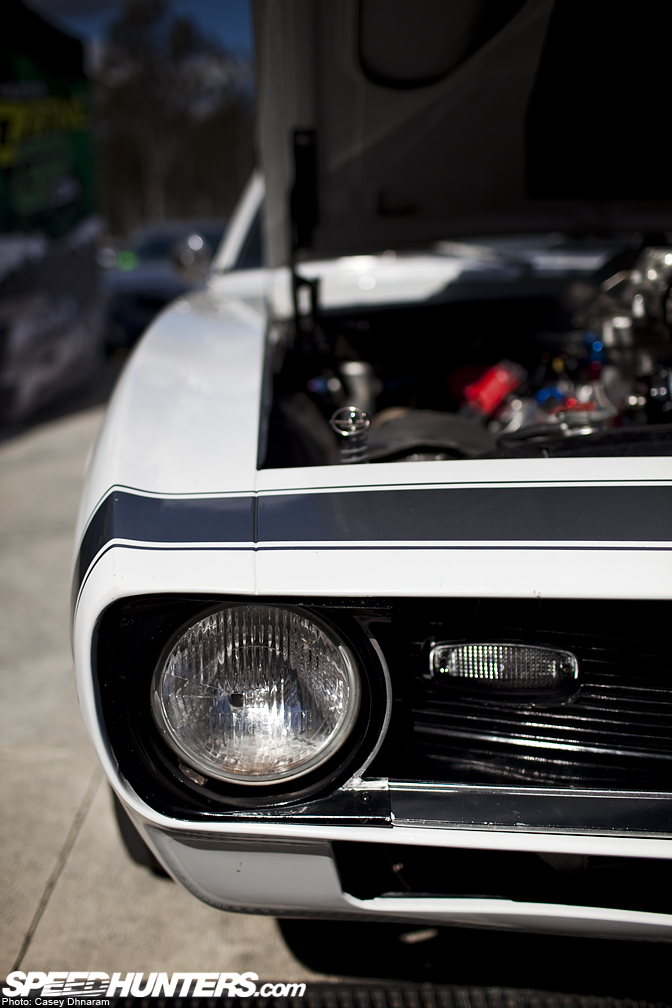 It was quite obvious that presentation was just as important to the owner as its quarter mile performance. All of the trim had been rechromed and polished.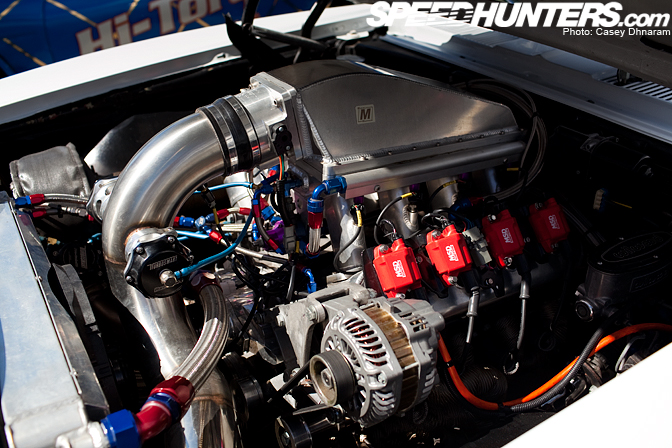 Here is what you've been waiting for, the engine bay. Here you'll find a heavily worked V8…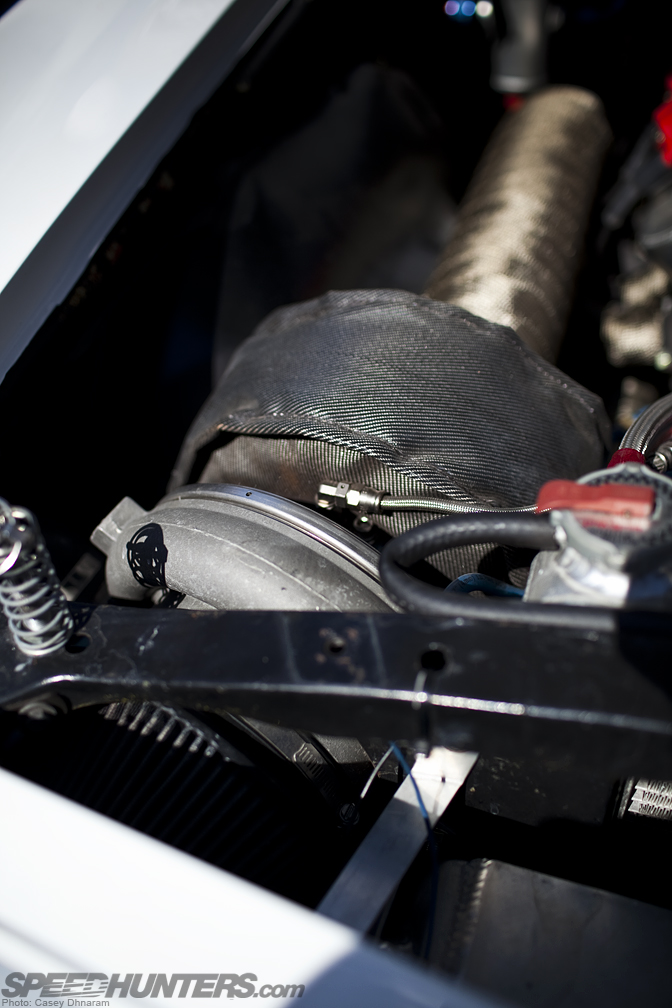 …Equipped with a large turbocharger hiding just behind the right headlight.
-Casey
Speedhunters coverage of Jamboree 2011