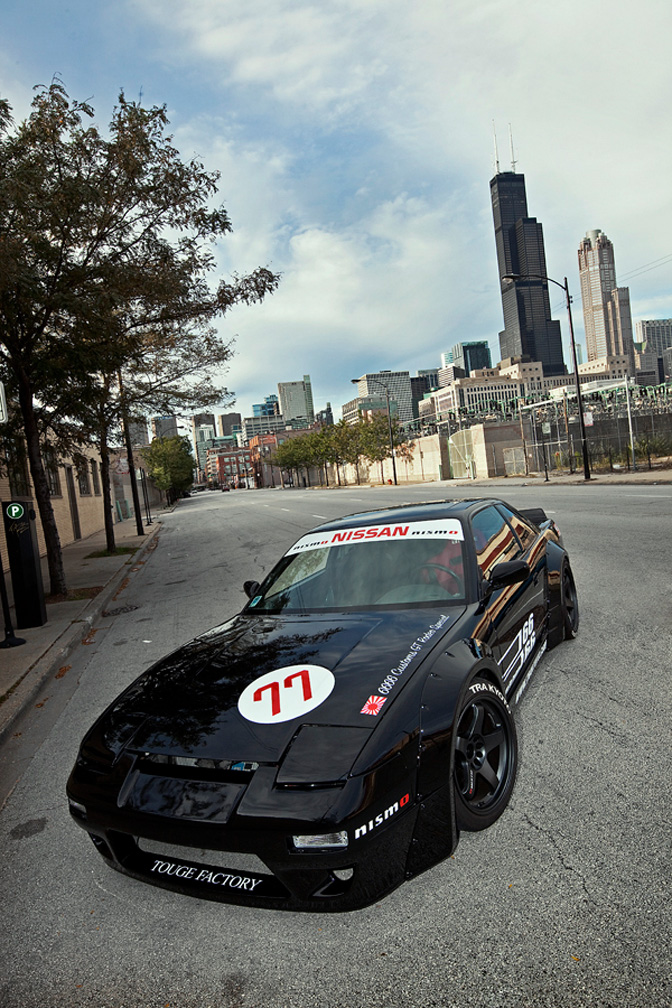 These days, modified Nissan S-chassis can be seen everywhere. They can be found in all corners of the automotive blogosphere.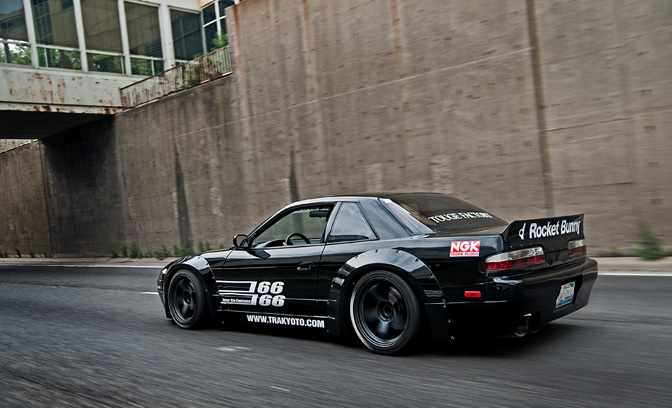 So when the Speedhunters inbox received an email from the Touge Factory boys about their S13, we were skeptical until the first image loaded up.
It was the automotive equivalent to love at first sight.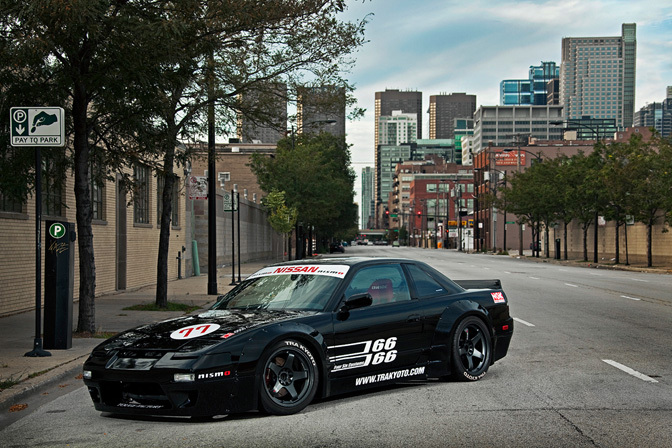 If there's one thing to notice right away, it's complete exterior make-over. The car features a complete Tra Kyoto / 6666 Customs, Rocket Bunny wide body kit.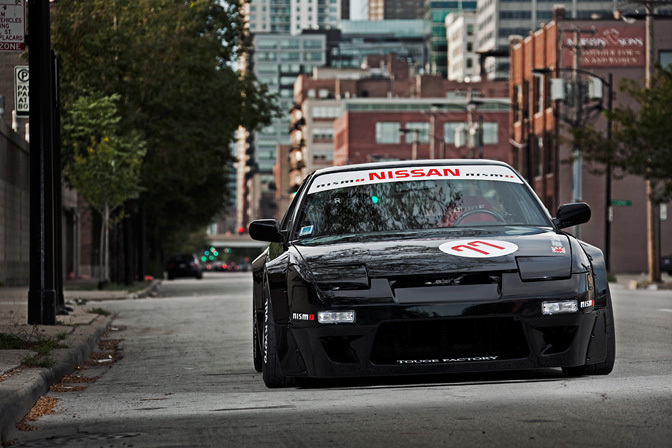 The kit includes new body pieces for the front bumper, sides skirts, over fenders…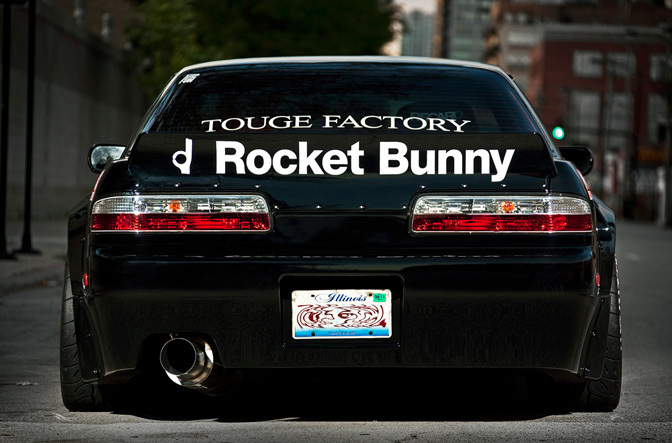 …rear bumper and rear wing. The visual aesthetics of the back was finished off with a set of Origin red and clear tail lights. The new rear lights really set off look of the car as it contrasts very well with the deep black paint.
It looks truly menacing from the back.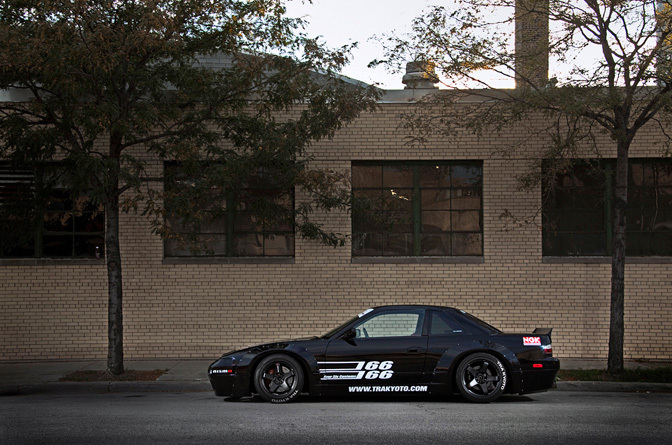 The guys from Touge Factory went with a set of STANCE XR coil overs, with Swift Springs. The guys also went upgraded the major suspension components with the line up from STANCE which includes new rear upper control arms, tension rods, rear toe rods, and a subframe bushing set.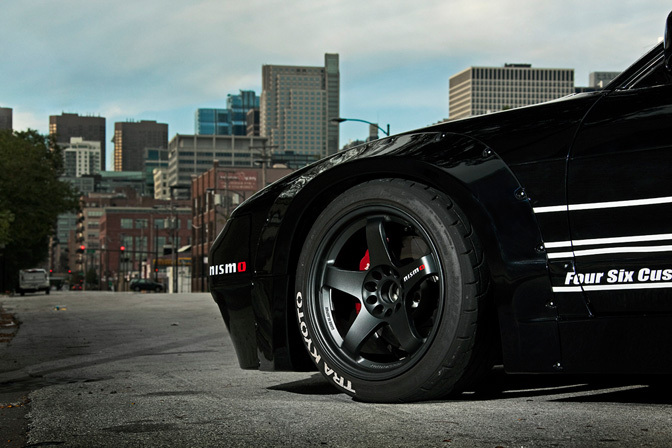 The gloss black paint, the Tra Kyoto / 6666 Customs, Rocket Bunny kit, the Nissan banner on the wind shield and the set of Gloss Black Nismo LM GT-4 all compliment each other so well to achieve a mean yet very race-y look. The front wheels are 17×9.5″ +12…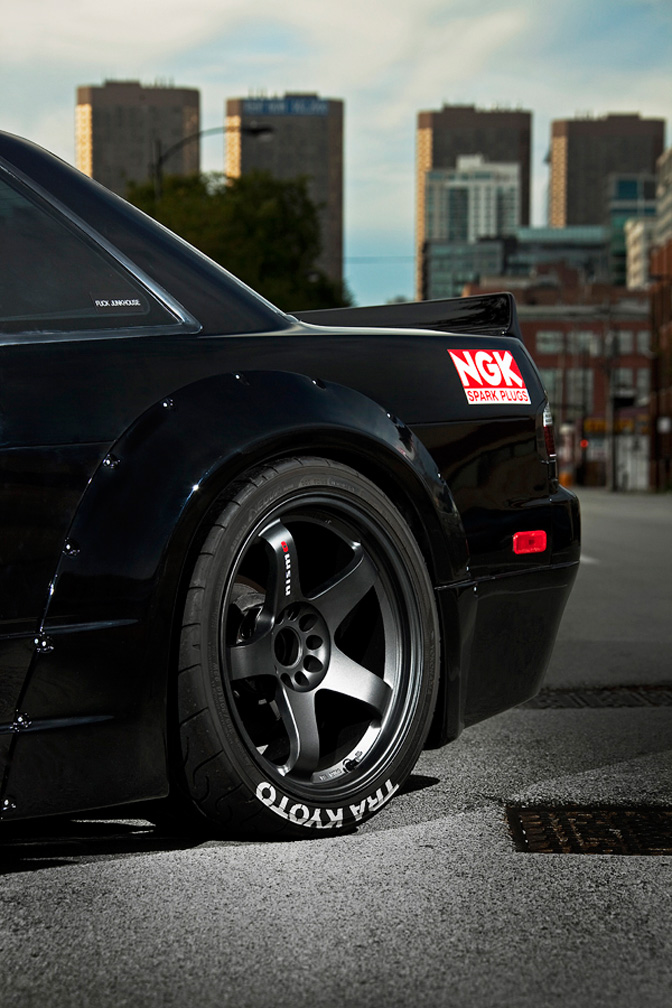 …with the rears being an inch bigger and wider at 18×10.5″ +15.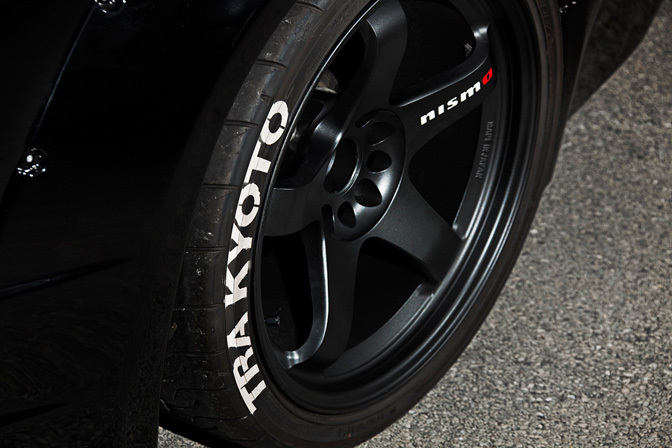 What helps complete that Rocket Bunny look is the "TRA Kyoto" name which has been spray painted on to the tires' sidewall. It's almost RWB style even!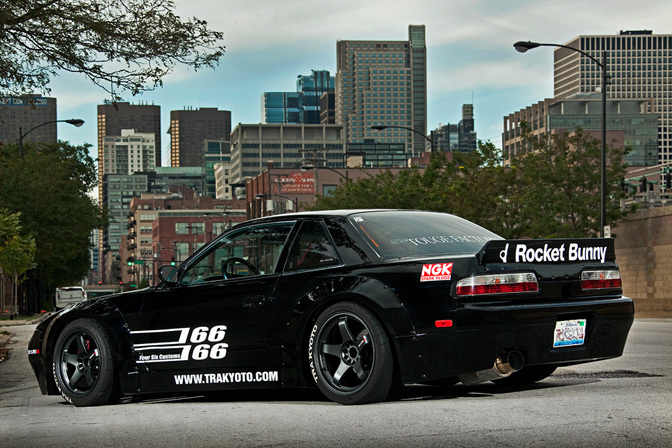 Though this car has everything right going for it looks-wise, it also packs a rather decent sized punch with its LS1 V8 which was swapped in. The LS1 features an upgraded cam, a new set of headers, LS6 heads and an LS6 throttle body.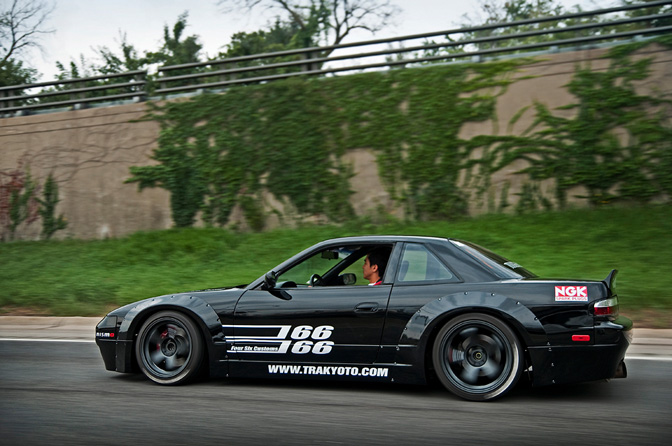 The Touge Factory Four-Six Customs S13 looks like it can be driven by a Sith Lord, is absolutely menacing and has a heart that can haul a good amount of rear end. It's a car that checks the "YES!" box more than a few times over.
-Linhbergh
Photos by Andrew Gillet
Car Spotlights on Speedhunters
Nissan S13 Stories on Speedhunters