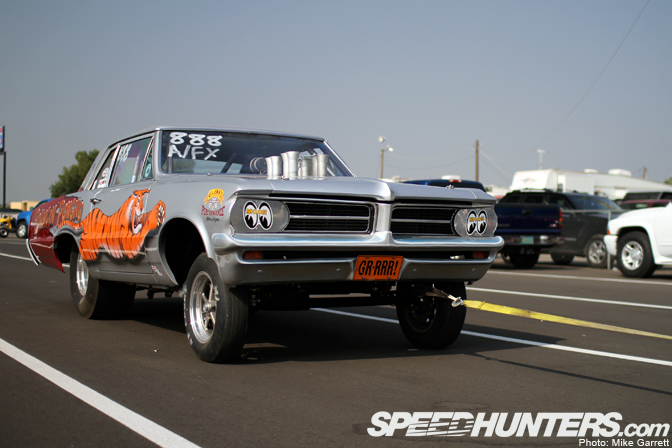 I am absolutely in love with gassers. I can't get enough of them.
Last weekend at Famoso I caught this very neat '64 Pontiac LeMans A/FX car and couldn't resist shooting a quick Car Spotlight on it.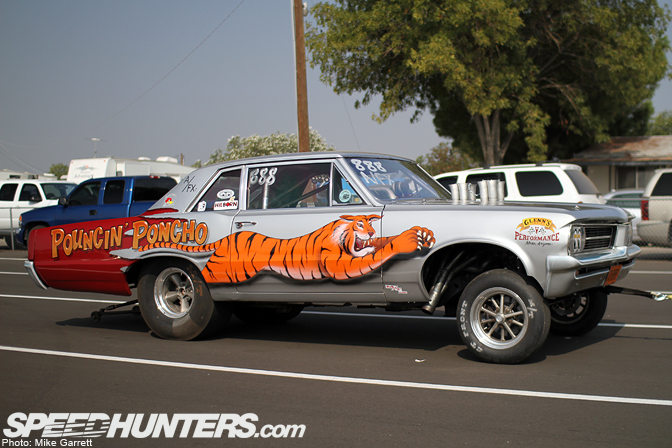 This isn't just any straight axle gasser, but a heavily modified altered wheelbase drag special known as the "Pouncin' Poncho".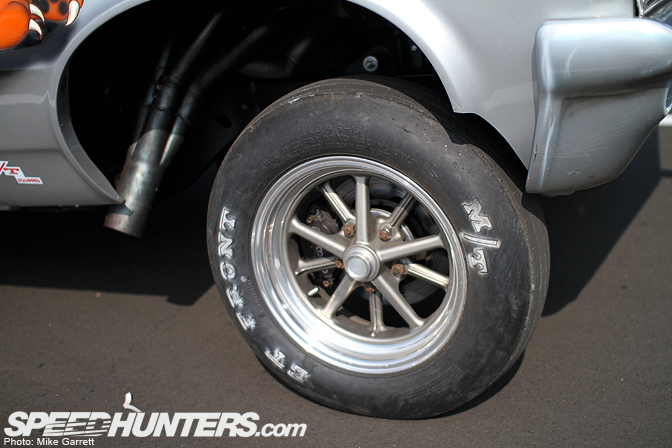 In this shot you can see how close the front ET mags are sitting to the front of the car. This was of course done to help with weight transfer when the car launched off the line.
Along with the giant Mickey Thompson slicks in the rear. Beefy.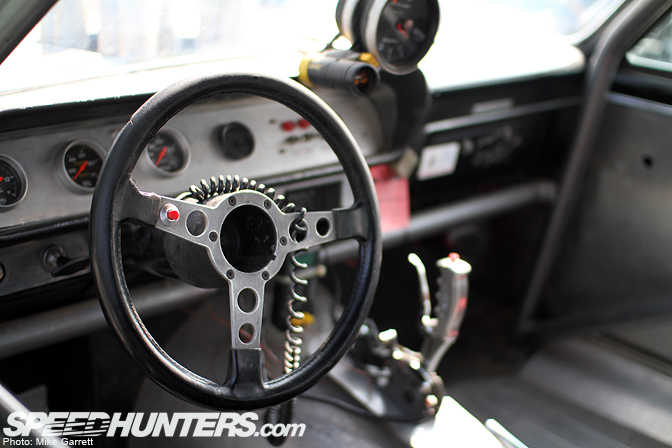 Inside, you can see the stripped out interior and the shift lever for the race-built automatic trans.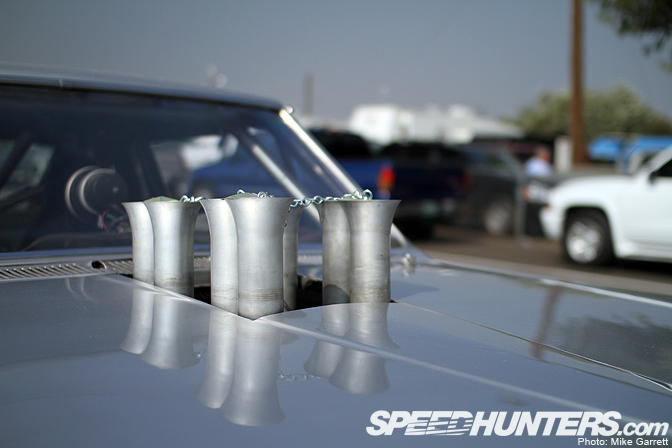 I didn't get a look under the hood, but I'd bet these velocity stacks are mounted on a 421 or 455 cubic inch Pontiac motor.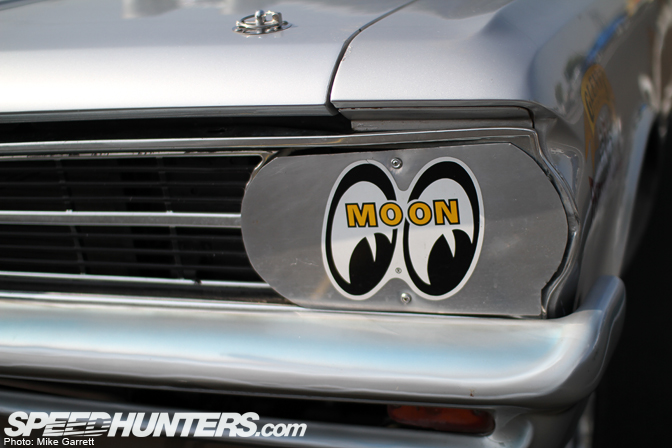 The headlights have been removed in favor of these aluminum covers with Mooneyes decals. Cool.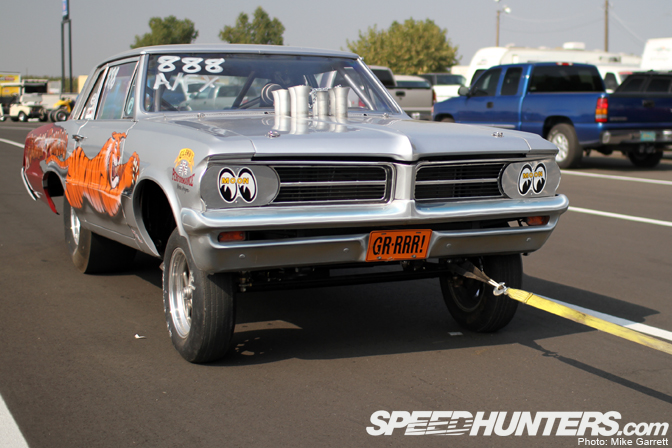 It does look slightly awkward with its strange wheelbase, high nose, and wheels tucked under the body, but to me that's what makes this car and so many other 1960s drag cars so awesome.
-Mike Garrett
More gasser stories on Speedhunters