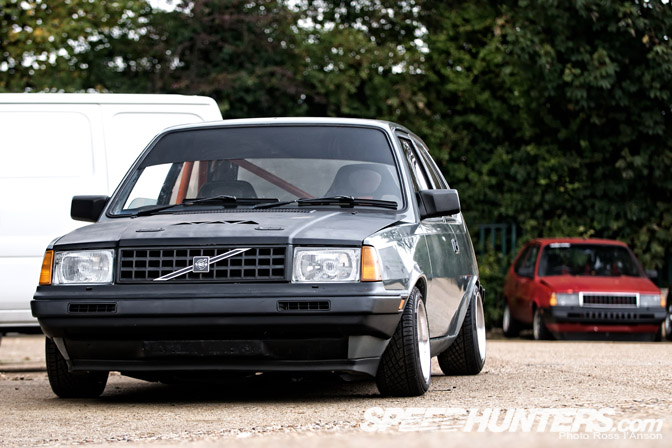 Some cars have that X-Factor. They carry an aura of excitement that sets the heart racing and the blood pumping on sight or sound. Others have the impact of a beige curtain, Functional but far from exciting.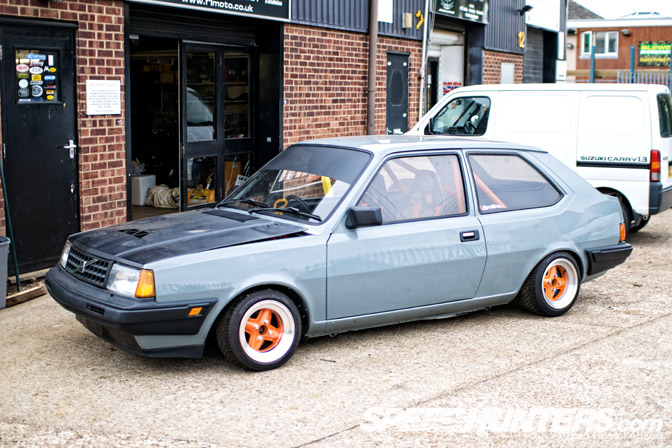 The Volvo 340 falls into this latter category. The baby of Volvo's 80s line up was always a car bought by your grandmother. Something nice and safe to get to the shops in. On closer inspection though, you find the Volvo 340 is quite a clever little car. For one it's rear-wheel drive, a great starting point for any car. It  uses a trans-axle set up a-la Porsche 944/928 and De Dion rear suspension so the car is not only light it's well balanced. The factory engine choices left a lot to be desired though, with the most powerful models only producing a little over 100bhp the performance of the standard cars could only be described as 'adequate' at best.
A light weight rear-wheel drive hatchback. This has not gone unnoticed with in the UK drift scene, with many people choosing the Volvo as a cheap starting point to learn to drift with.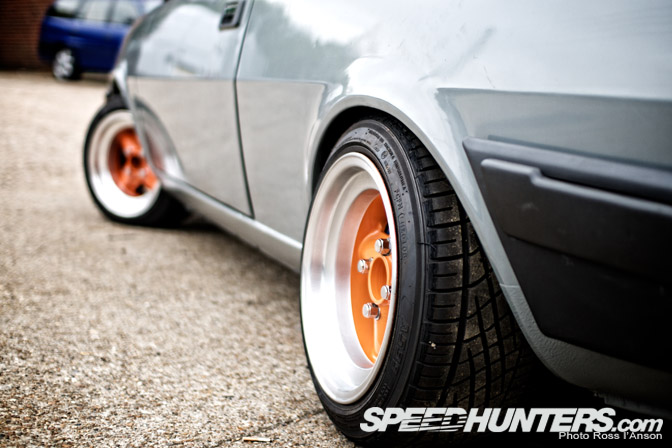 I dropped into Driftmoto to have a look at Nev's latest protect, a Volvo 340 street car.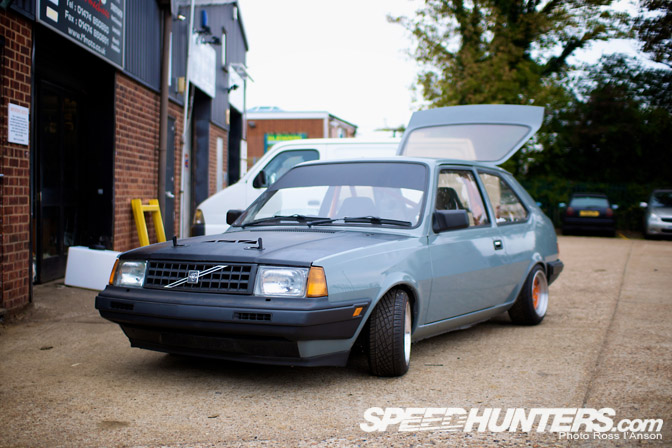 The last time I was at Driftmoto I was shooting their AE86 drift car. The Corolla has since been stripped down to a bare shell and is undergoing a major reconstruction (more on that at a later date) A close inspection of the Volvo reveals a fair few details of the AE86 finding a place in the Volvo project.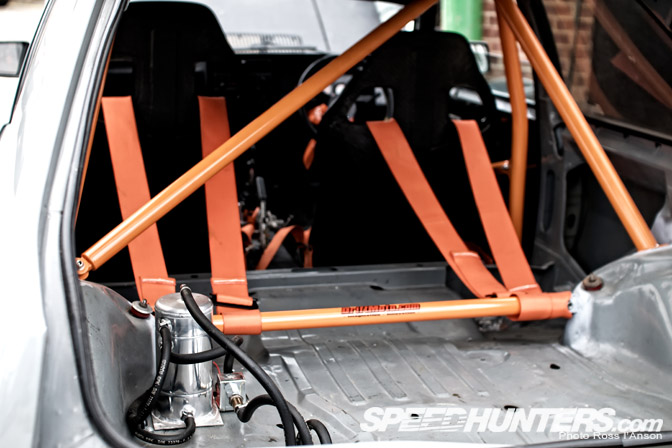 At first glance you would be forgiven for thinking this is a full on stripped out track car..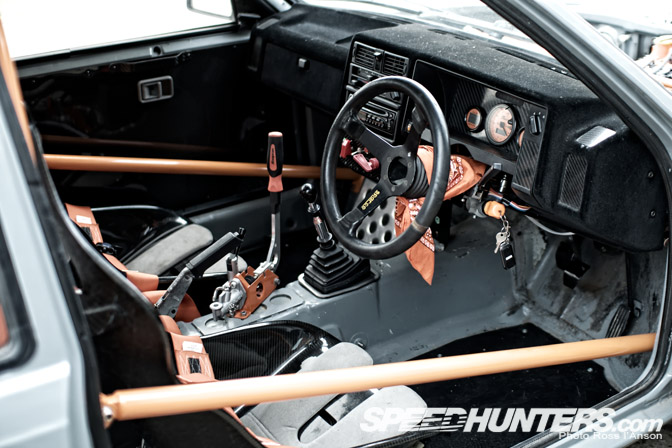 Especially looking through the door into the spartan cabin.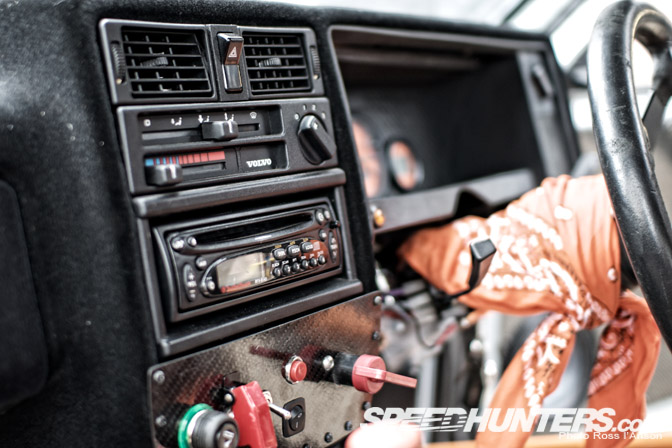 But all the stock items that make the car road legal are still in place and are all fully functioning. There is even a creature comfort or two.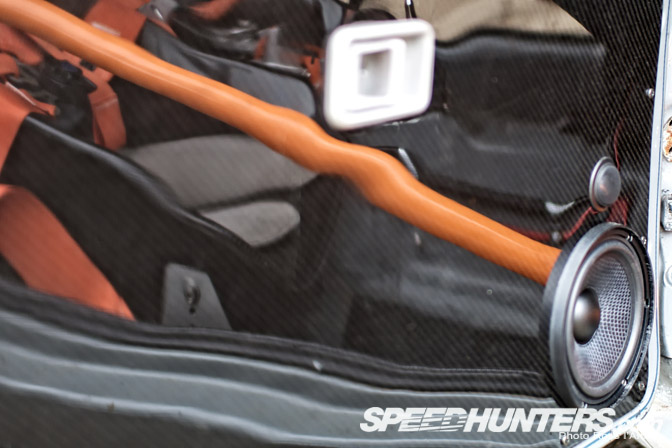 Speakers set into the custom carbon fibre door cards …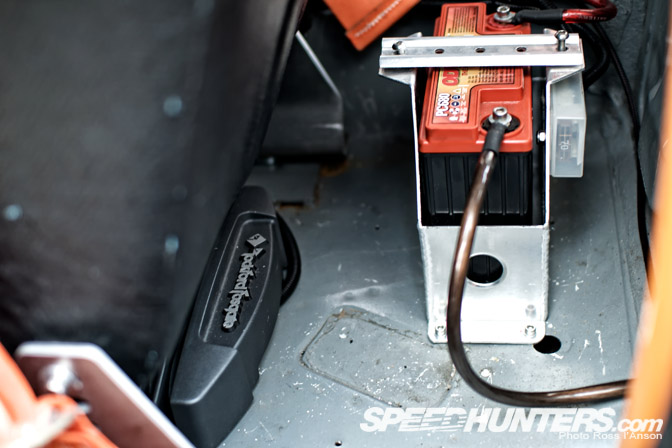 … and an amp hidden under the seat. Well it is a street car after all.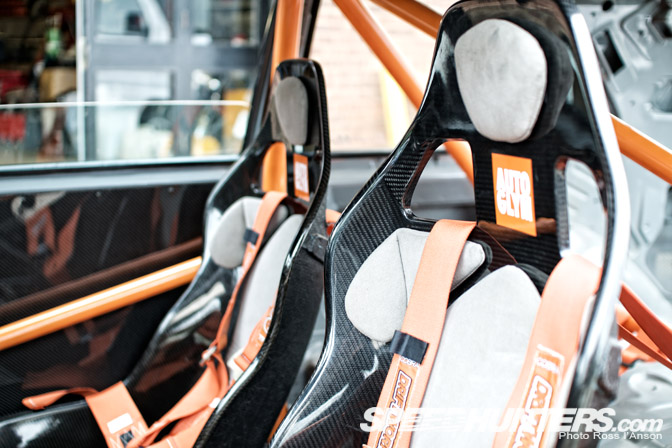 One theme that runs throughout all the Driftmoto projects is Carbon fibre. Nev is a bit of a carbon junkie and always uses lashings of the magic weave. Can you ever have too much carbon? I don't think so.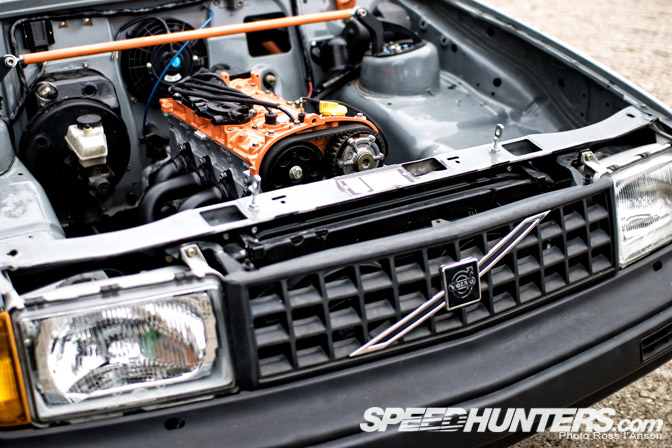 75bhp is not a great starting point. So the standard 1.4 litre engine has been replaced with a 2 litre Renault F4R unit. Due to a strange partnership between Renault and Volvo it's a relatively straight forward swap.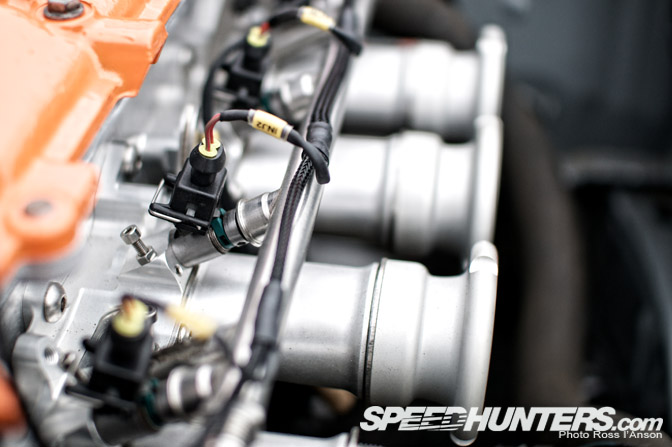 On direct-to-head throttle bodies with ViPec management, power wise Nev is hoping for a little over 200bhp, with the car weighing in at around the 800kg mark it should make for an entertaining drive.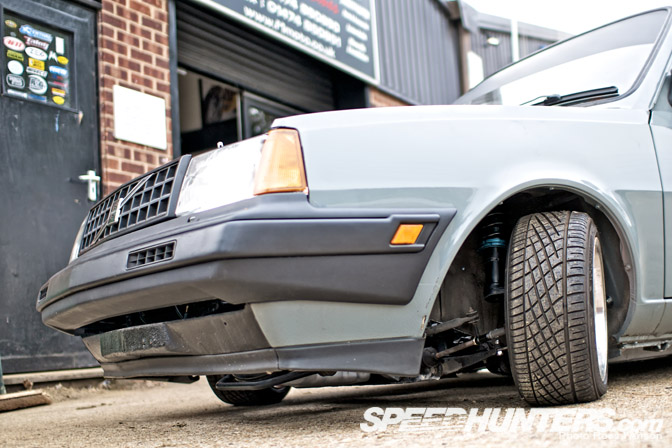 The running gear is all custom made. From the MKII Escort steering rack to the specially shortened Gaz coil overs – nothing is off the shelf.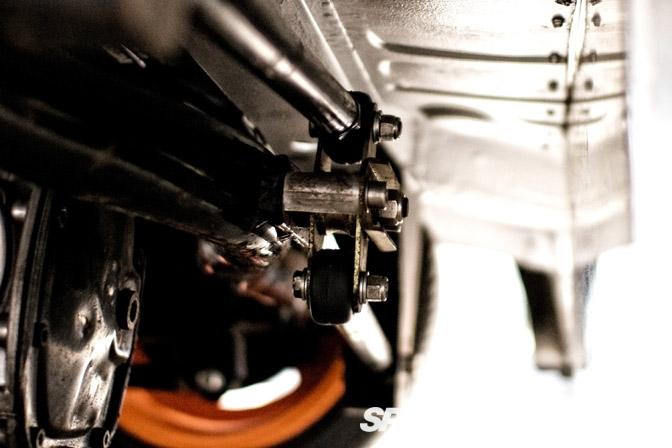 It's the same story under the rear with a custom WATTS linkage installed.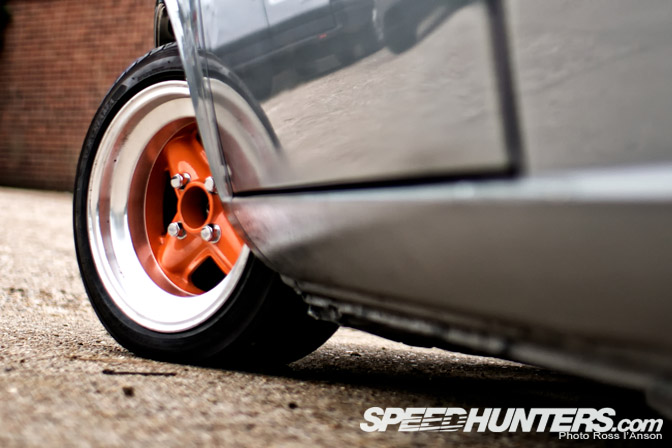 Finishing off the look is a set of 13" Revolution rims.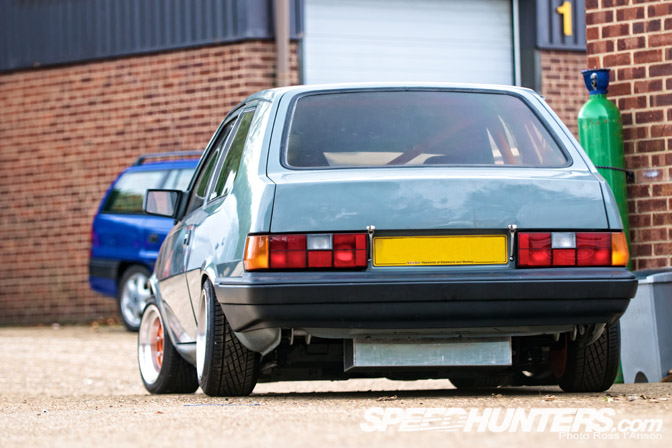 The Driftmoto Volvo 340 is 95% finished at the moment, all the hard work has been completed just leaving a few tweaks here and there to complete the project. Stock body slammed on 13" rims I think this is about as good as a Volvo 340 is going to look. A very different Hot Hatch.
Ross