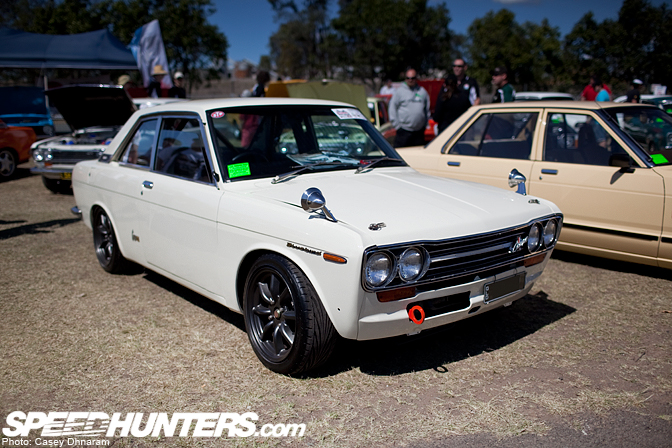 As I mentioned in the first part of my Jamboree report, I spent some time wandering the pits while the track was being prepared. While Jamboree is synonymous with drag racing, there was plenty of variety when it came to the cars on display. One of the street cars that caught my attention was this very clean Datsun Bluebird Coupe.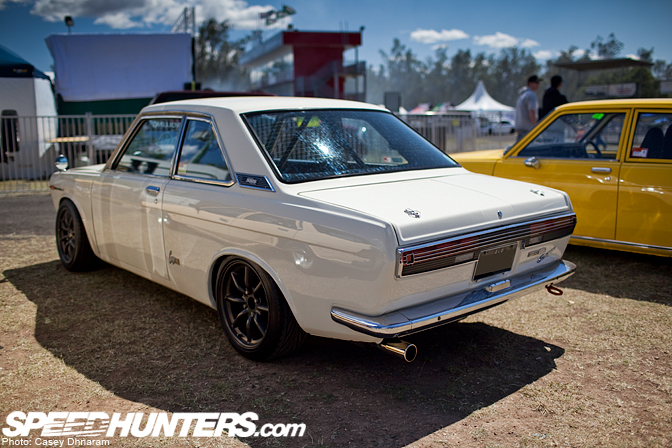 The car was immaculate and looked very well looked after. That said, there were a few tell-tales signs that the owner has some racing in mind for his Coupe.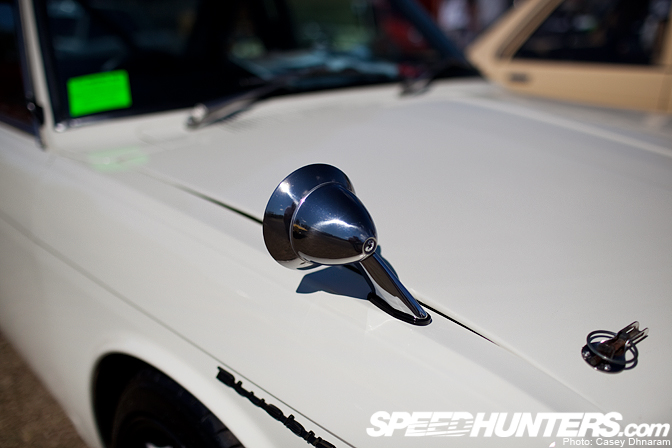 The two-door Coupe was released at the end of 1968, joining the two- and foor-door sedans as well as the station wagon. I don't know about you, but I love the look of classic fender mirrors.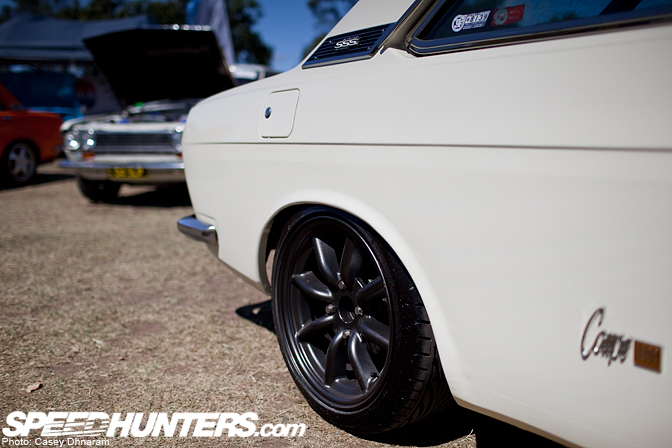 Nowadays you see a wide range of different wheel styles on the 510s, but these 16-inch Superlites looked perfect against the cream chassis.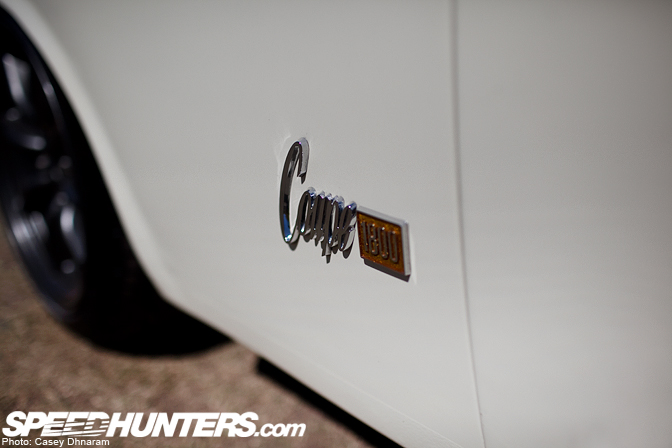 It was nice to see all of the original badging was still in place.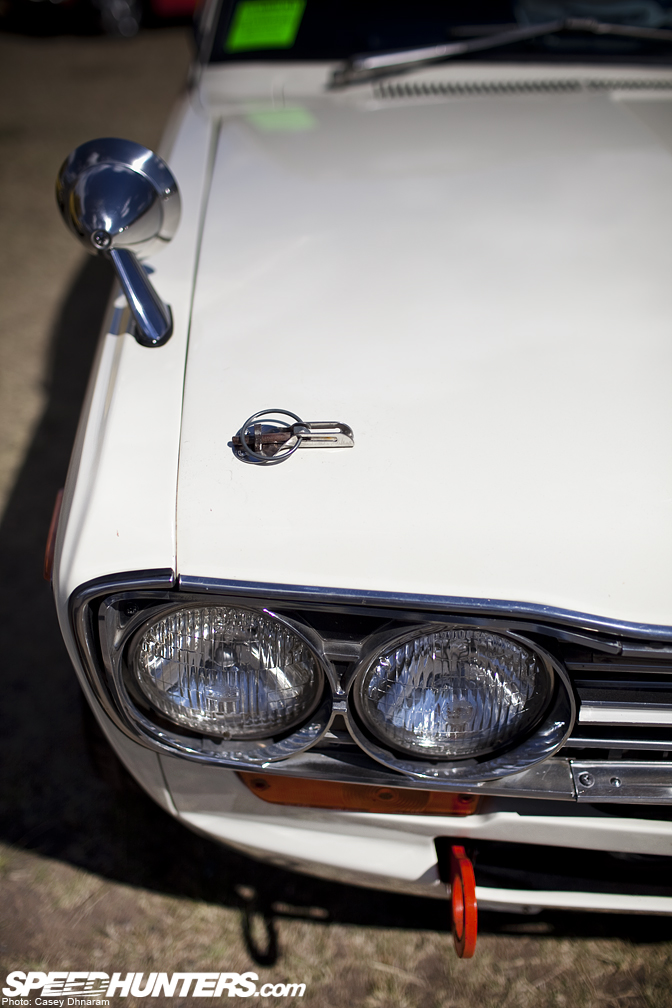 Like the rear bumper and taillight surround, the front trimming has been brought back to a polished shine. You'll also spot hood pins and a tow hook.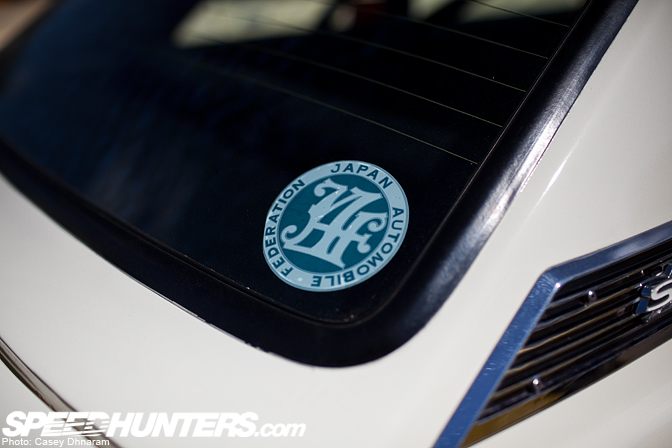 On the back window was a small JAF sticker, which you tend to see on many cars in Japan.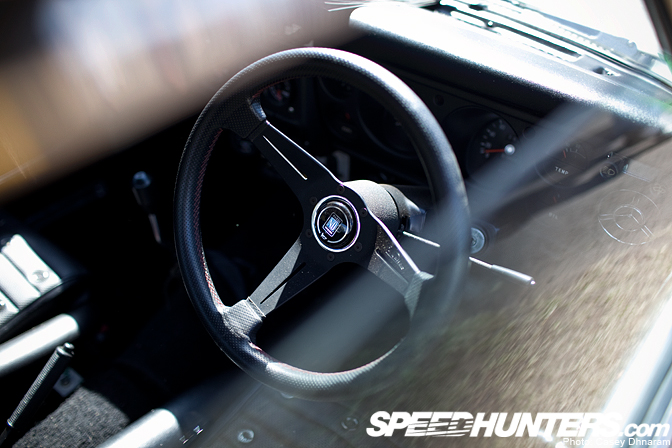 The interior was just as impressive as the exterior. Adding some spice was a Nardi Deep Corn…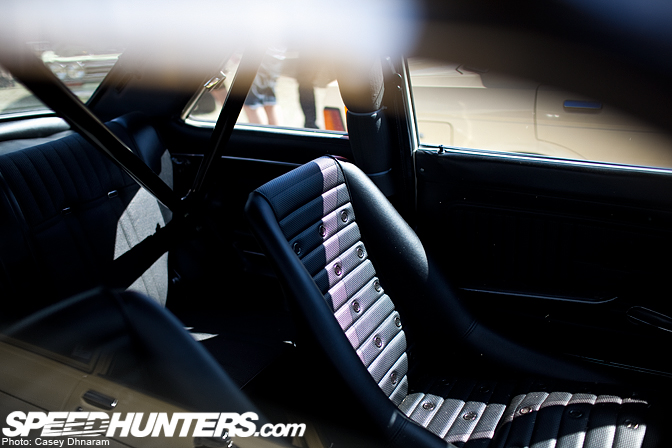 …With a half cage behind the faultless seats. The entire car was truly in pristine condition and it's a great appetiser for the other spotlights I have coming your way.
-Casey
Speedhunters coverage of Jamboree 2011