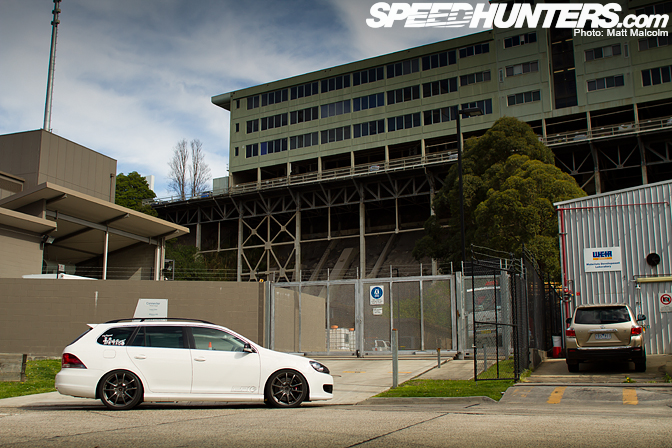 Thus far we've shown you AP's carbon-bodied turbo Lotus along with his 650hp Golf sleeper. Judging by those two rather extreme street cars, it's not surprising that his family runaround has an equally twisted personality. Gone is its 1.4 litre motor and front-wheel drive transmission; in its place is a turbo six-cylinder and AWD.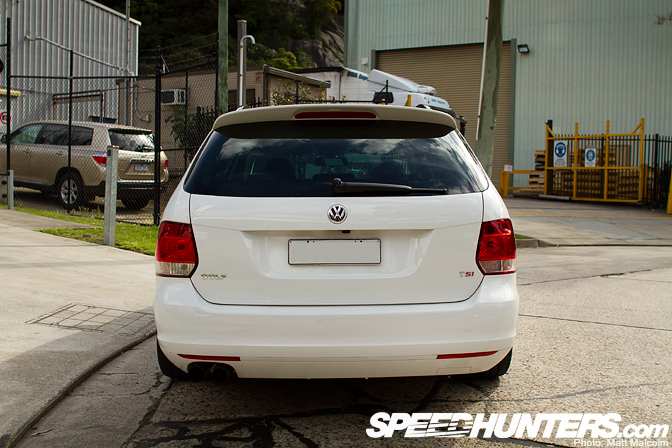 AP's Golf wagon started life as a front-wheel drive 1.4L TSI, the type of car that's perfect for ferrying the family around. All of the original badging creates a nice subterfuge to hide its true intentions.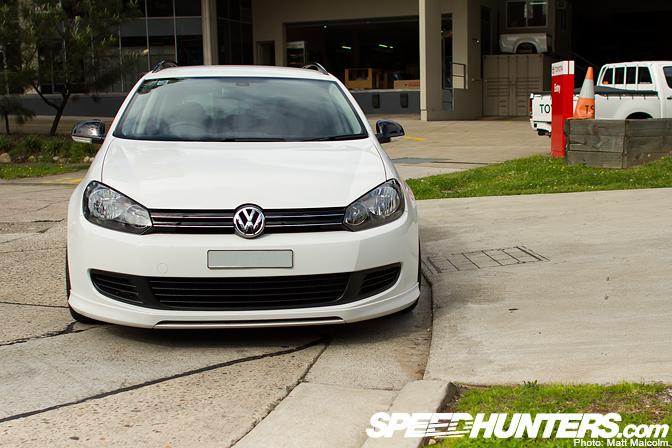 To keep things on the subtle side, AP opted for the Votex body-kit which enhances – rather than dominates – the factory lines.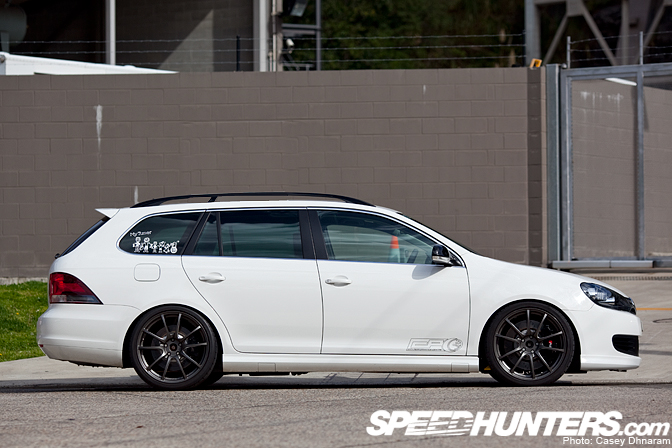 Like AP's Lotus and 3.6 litre R32, this wagon was built by City Performance Centre. The light bulb moment to convert the wagon came after the HPA FT640 motor was installed into the R32. Before long, AP's wagon was up on the hoist to have the left-over R32 motor fitted.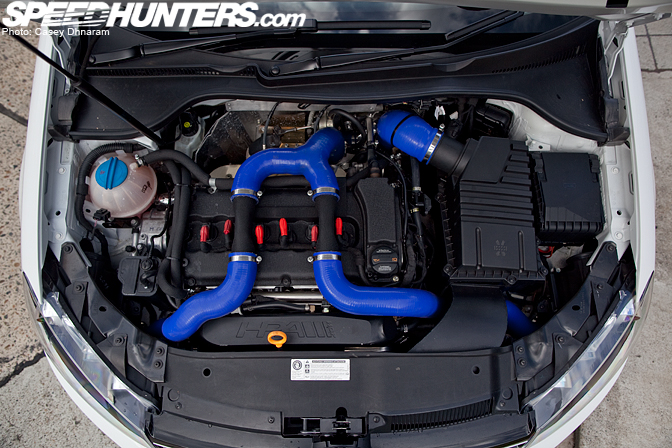 While they were at it, they added an HPA FT495 turbo kit, twin HPA intercoolers and a carbon clutch setup. After encountering a variety of headaches – particularly in regards to wiring – the CPC team were also able to fit the R32's all-wheel drive system.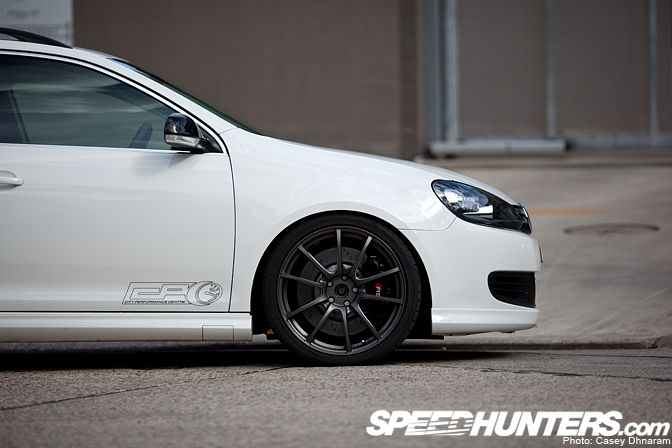 KW Clubsport coilovers, a pair of H&R swaybars and a Whiteline polyurethane overhaul of all the bushes have improved this wagon's handling capabilities.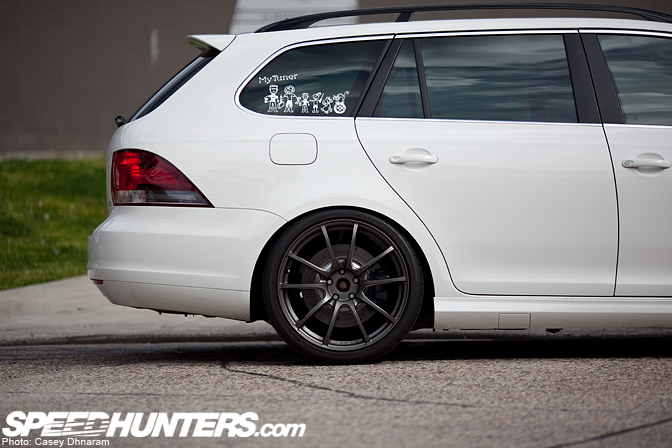 The Golf wagon rolls on a beautiful set of 19-inch Wedsport wheels that are wrapped in 235/35 Advans.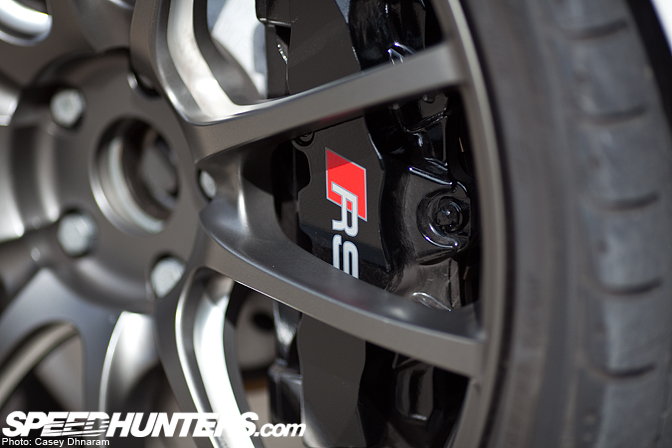 Large diameter wheels were necessary to clear the monster 8-piston Audi brakes.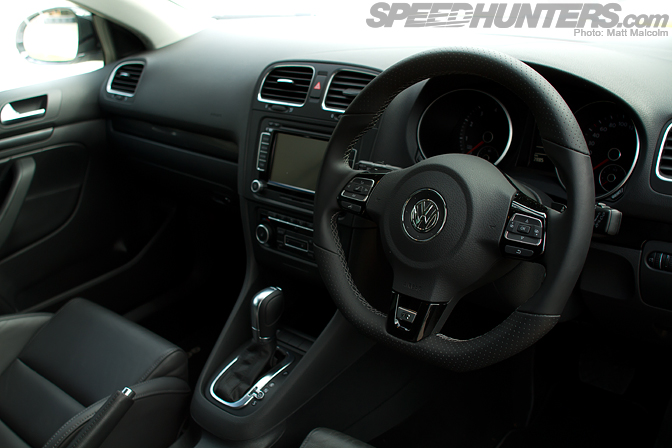 Inside you'll find the flawless interior has been enhanced with a steering wheel and instrument cluster from a Golf R.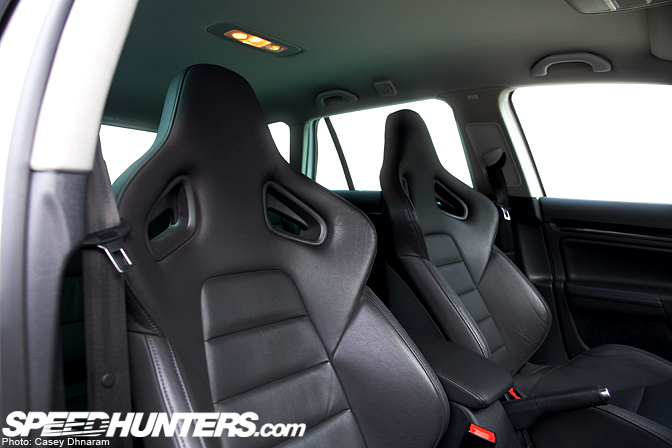 Gone are the factory seats. In their place are the R32 Recaros.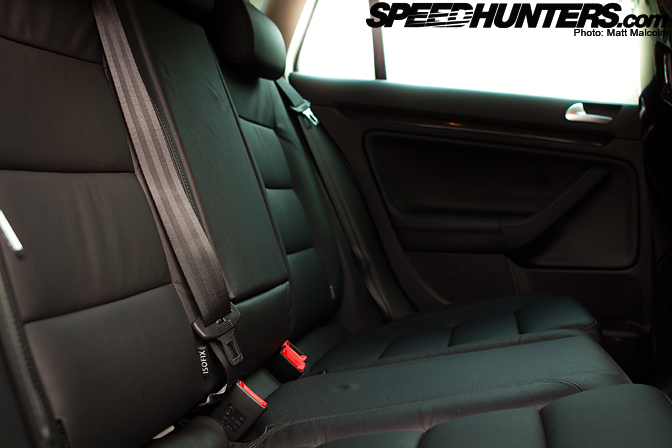 There is still plenty of room in the back!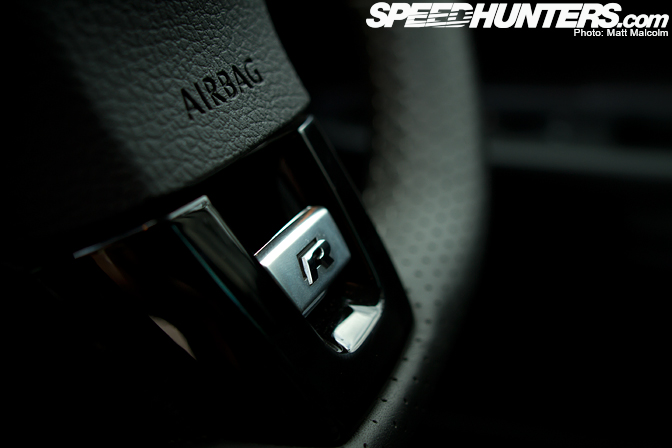 What AP has created is a car with the convenience of a wagon but the performance and handling of a sports car.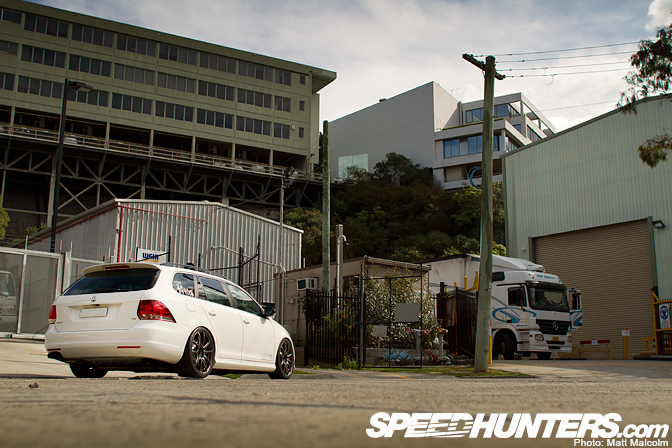 One thing that gives the game away is the distinct VR6 burble that emanates from the CPC stainless exhaust.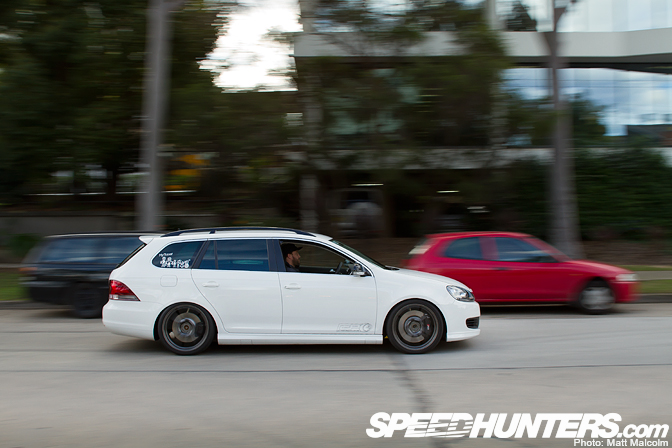 The understated swagger of this sleeper was intoxicating and seeing it casually cruising Sydney streets made me quite envious of AP. While this Golf wagon may be the most restrained of his three cars, by most people's standards it's still an incredible conversion: turbocharged R32 motor, AWD, 8-piston brakes, the list goes on.
Who knew trips to soccer practice could be so damned fun?
- Matt Malcolm
Photos by Casey Dhnaram and Matt Malcolm