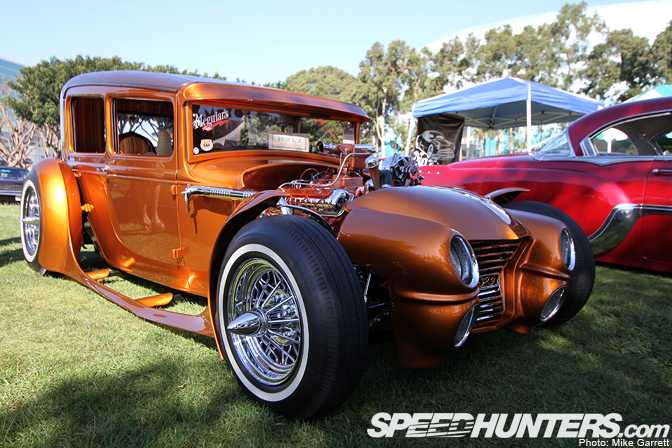 For the my next Car Spotlight from the Long Beach Motorama, I want to share a very cool Hot Rod that was crafted not here in California but across the Pacific in Japan. If you've been following Speedhunters for a while, then you know that Japanese Hot Rod builders are just as talented as any of their counterparts here in the states. This 1930 Model A is proof.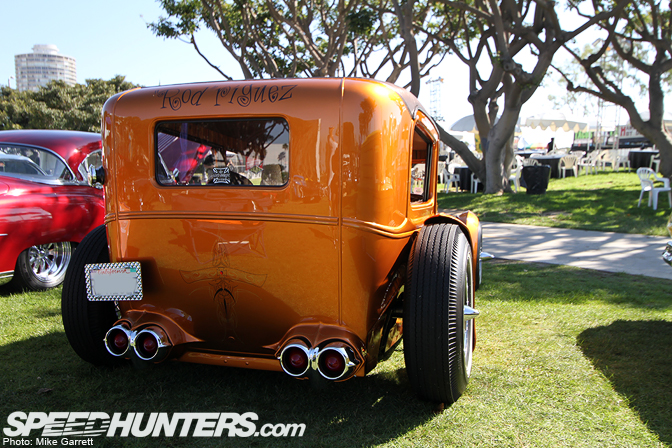 Known as "Rod"riguez", the Model A was built back in 2003 by Junichi Shimodaira of a shop called Paradise Road in the city of Nagoya – which is quite well known for its Rod and Custom scene.  The car was shown all around Japan before making its way to Southern California in the hands of its new owners.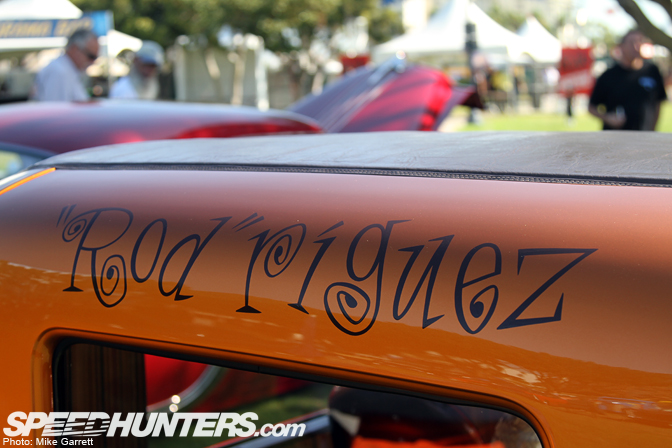 I spotted this car at last year's LB Motorama, but this
time I thought you guys might want to see a little more of it. My first exposure to this car came about 7 years ago while reading an issue of Japan's Custom Car Magazine. I was blown away by the detail on the car, and it helped to enlighten me about a whole new side of Japanese car culture.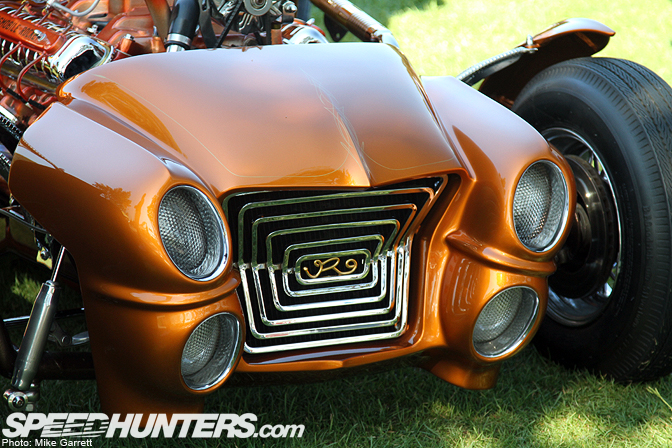 Junichi is a huge fan of builders like George Barris and Ed Roth, and their legendary show car influence is clear in this build. Look at the custom-formed grill for example, which uses '59 Cadillac running lights.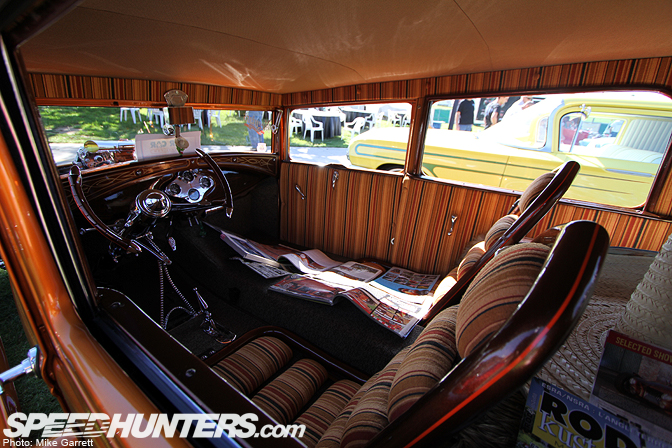 The interior is equally outrageous. That airplane-esque steering wheel is just too cool.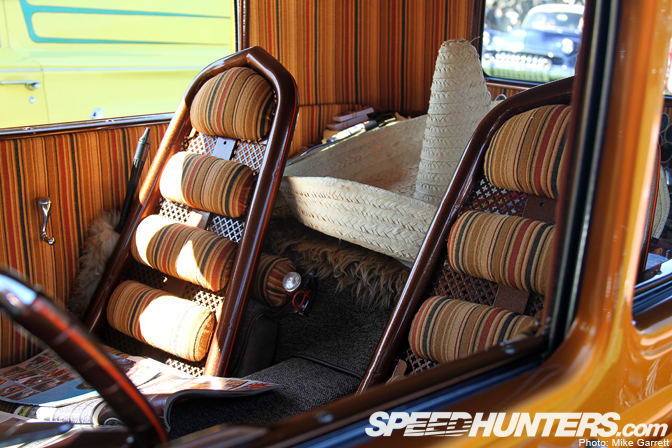 And those seats! Hand-built just like nearly everything else on the car.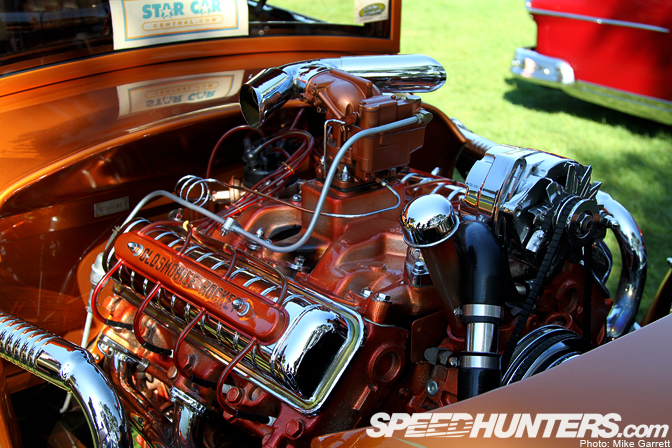 "Rod"riguez" gets its power from a '49 Oldsmobile Rocket V8 with custom made headers.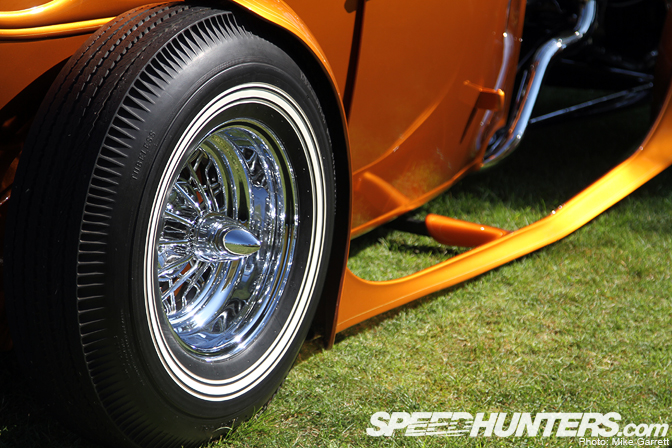 One of the most unique parts of the car are the hand-formed fenders and skirts, which cover wire wheels and white walls.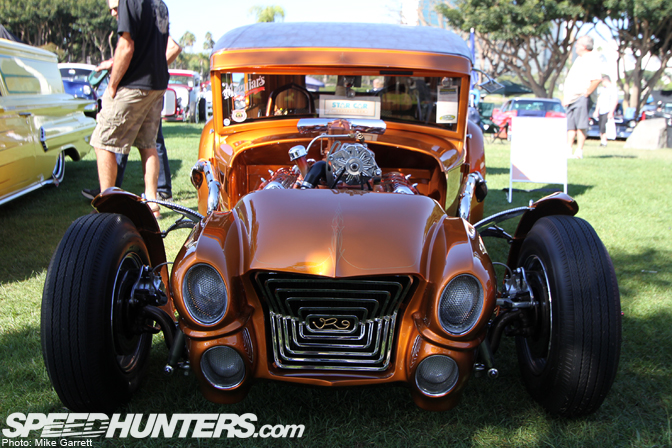 This little spotlight doesn't even scratch the surface of all the work that's been done on the car, but hopefully it gives you just a little taste of the work of Japan's top Hot Rod builders.
-Mike Garrett
2011 Long Beach Motorama Coverage on Speedhunters