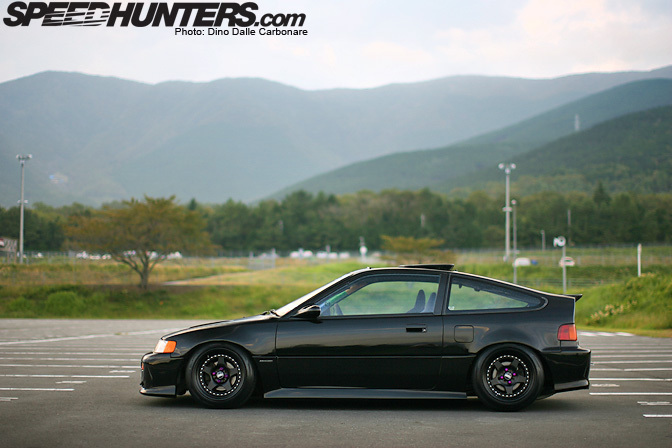 My first car feature from the recent Hellaflush Japan meeting in Fuji Speedway is of a particularly cool little Honda CRX from Osaka JDM. These are the guys that for years have been specializing in creating some of the legendary Kanjo racers that to this day terrorize the highways that loop around Osaka city, and while those cars are full on stripped out race cars, this particular CRX is a little more street friendly.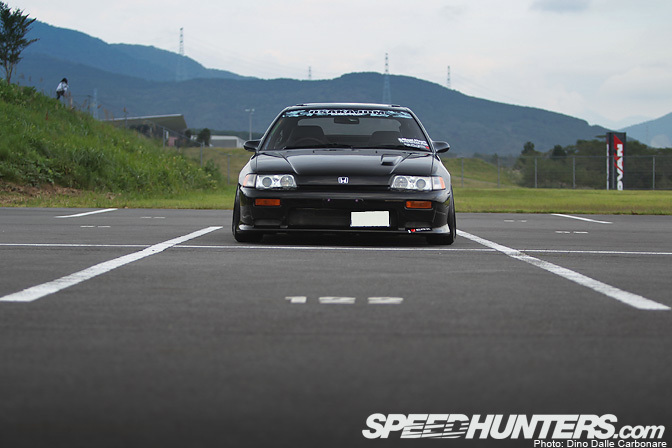 At a show where style is everything this Mugen kitted CRX is one of the first cars I noticed sporting a subtle yet imposing look…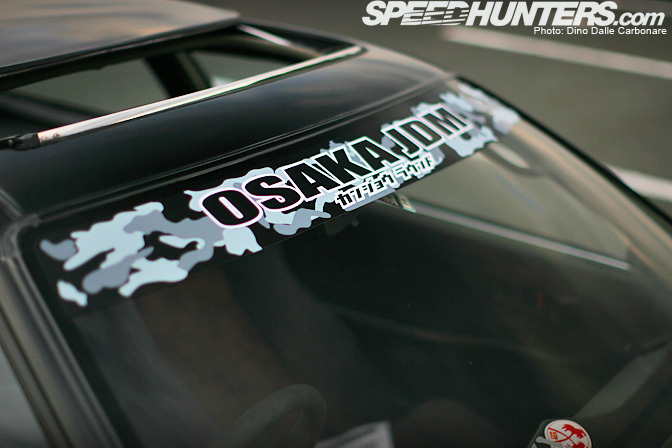 …and associated with a very well known name in Honda circles.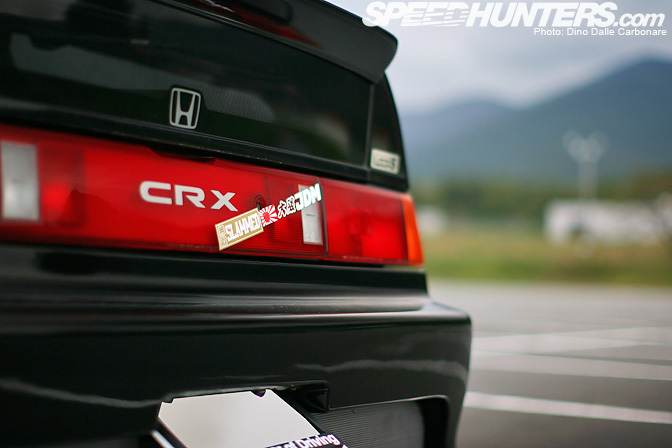 Let's take a closer look.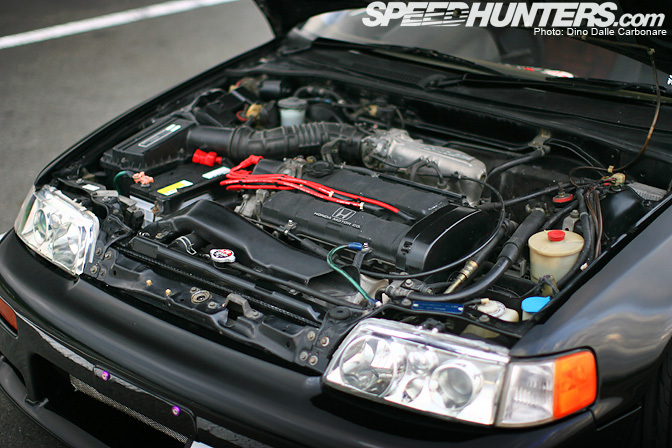 Under the hood this CRX has been fitted with a ZC motor…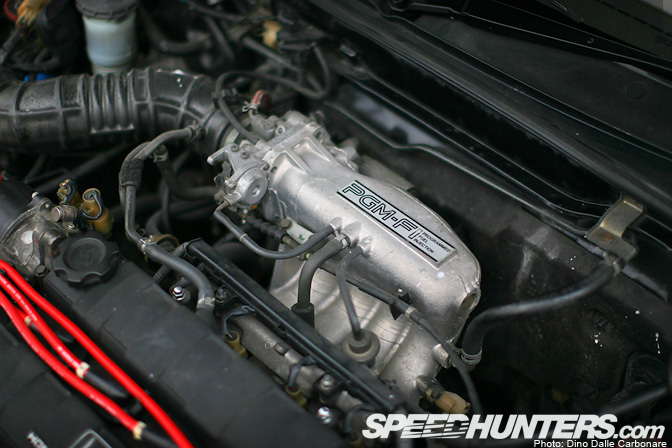 …which remains in stock configuration producing around 130HP. A Cusco single plate clutch and Mugen LDS have been fitted to toughen up the driveline and get the fastest possible shifts with optimal traction.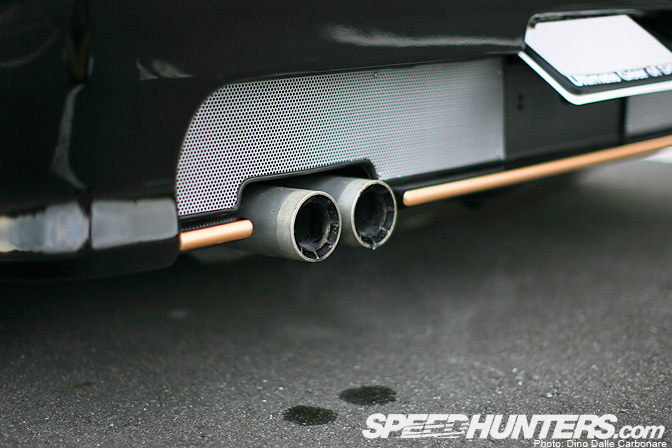 The Mugen exhaust might not free up many horses, but it does supply a great harmonious Honda soundtrack.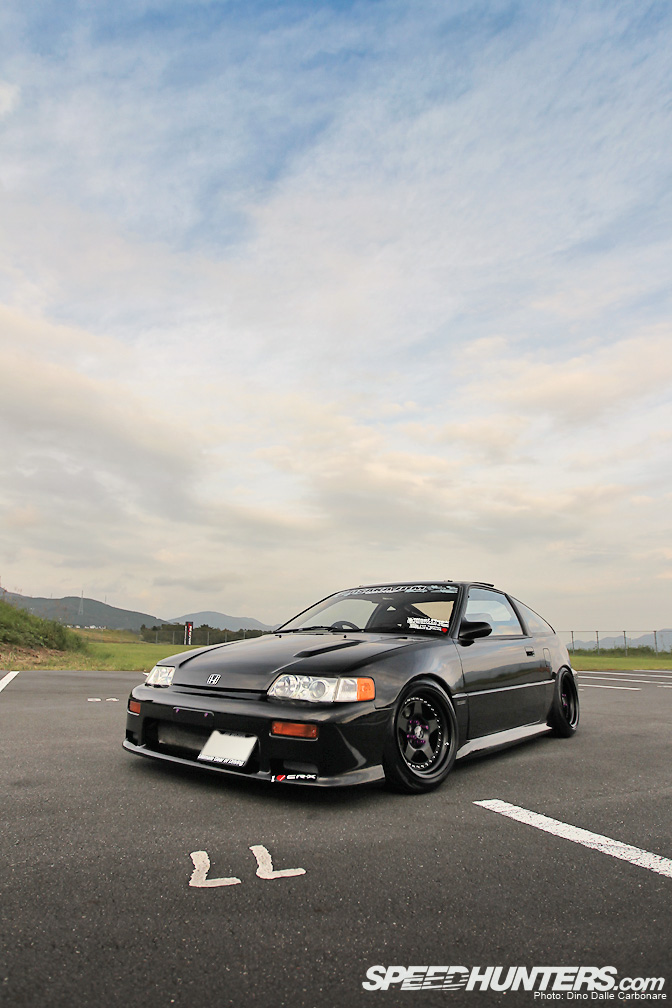 The exterior of the car wears a first-model Mugen aero kit spiced up with additional bits and pieces like the Ganador side mirrors, USDM corner lights…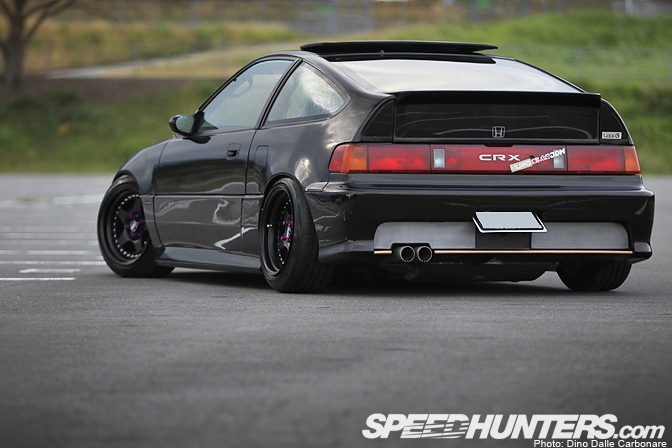 …and taillights as well as a Honda France factory rear hatch spoiler.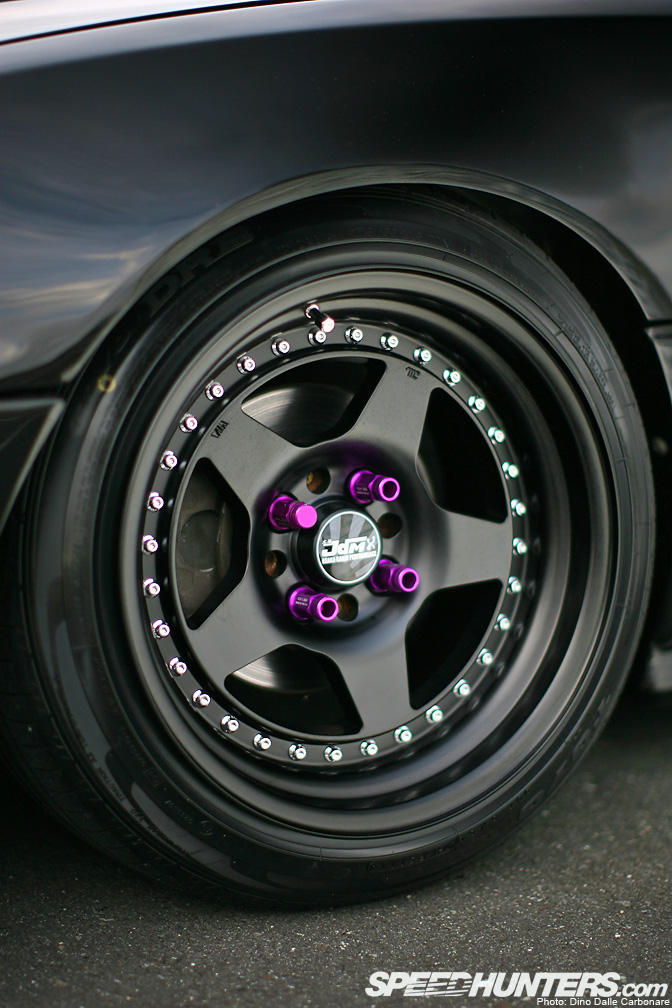 The Osaka JDM Loop 5 original wheels are the piéce de résistance, custom designed and made by Work Wheels for the Osaka tuning shop. The 15-inch 5-spokes, named after the Osaka Kanjo (Loop), are 8J wide up front with a wider 9J rim at the rear. Toyo DRB tires are the rubber of choice, 185/55 up front, 195/50 in the back.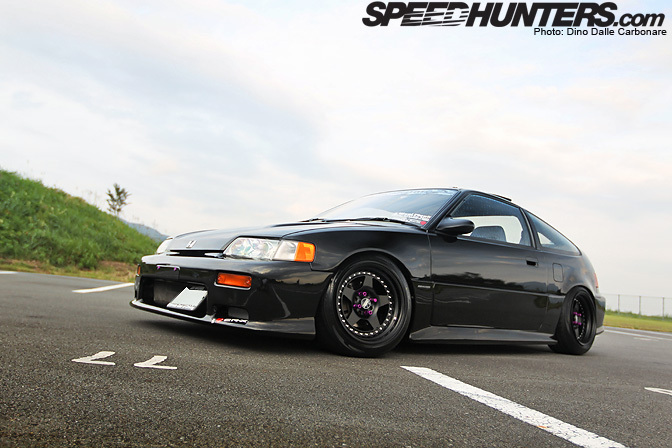 The black on black look is highlighted by the chromed bolts around the 3-piece wheels as well as the purple wheel nuts.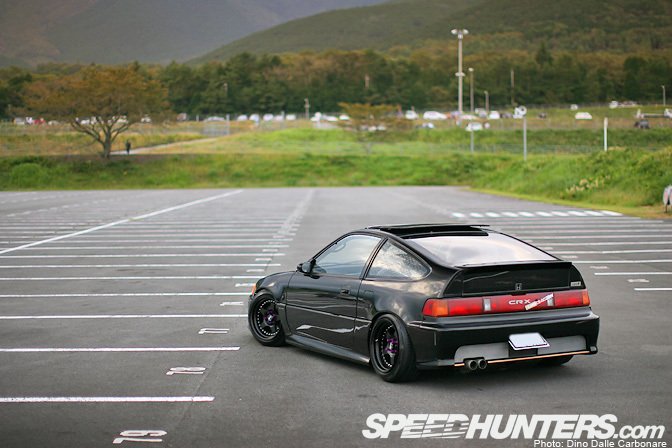 Lots of work went into making sure the car not only sits right but handles well through the corners, starting with height adjustable Tein suspension, Osaka JDM knuckles, rear adjustable arms and a Mugen rear stabilizer.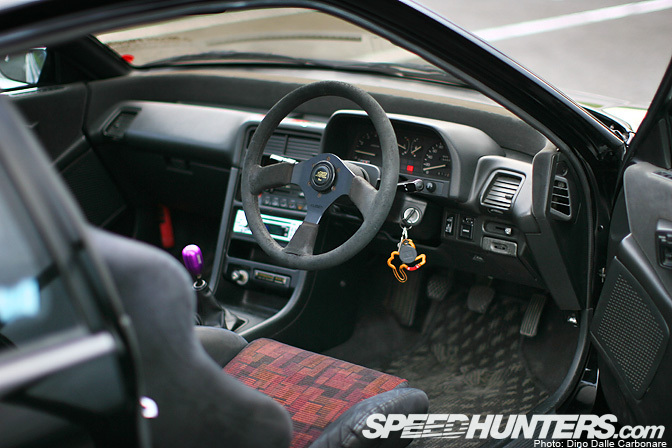 Things have been kept plesantly simple inside the CRX with the addition of a period correct Mugen steering wheel, Recaro seats…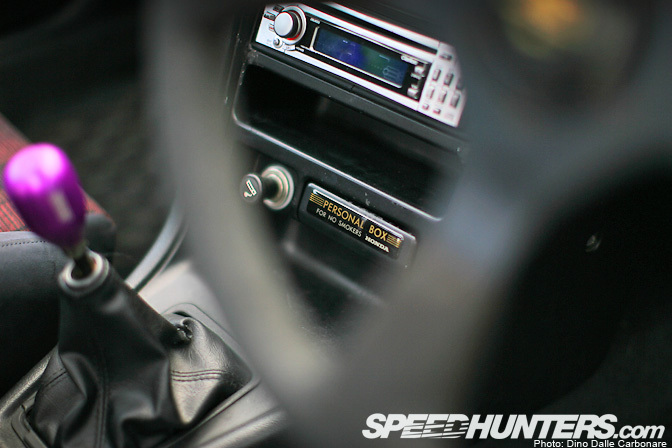 …and a Clarion headunit. The BWR shifter recalls the purple color of the wheel nuts to the interior of the car, although my favorite detail is the "Personal Box" dealer option which turns the ashtray space into a useful storage box for change and other things. Gotta love these 80's details.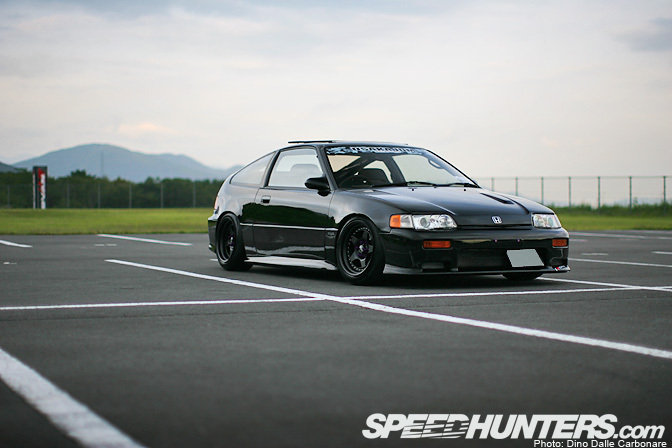 So there you have it, a modern-day classic done just right thanks to the guys at Osaka JDM.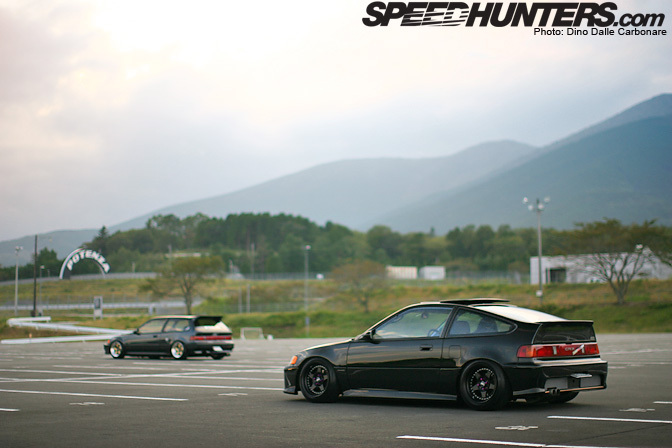 And if you like what you see wait until we take a closer look at the EF9 Civic they also brought to Hellaflush. More Osaka JDM awesomeness to follow…
Hellaflush Japan coverage on Speedhunters
-Dino Dalle Carbonare