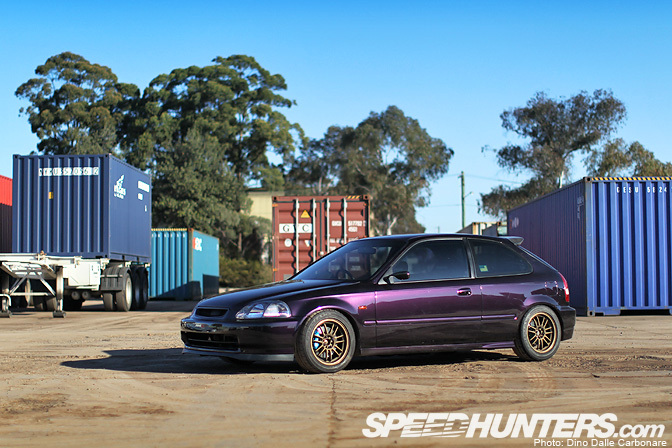 Our Street Cars & Sleepers month is coming to a close, but we still have some impressive cars coming your way. Take for example, Zico Tran's K20A-powered Civic.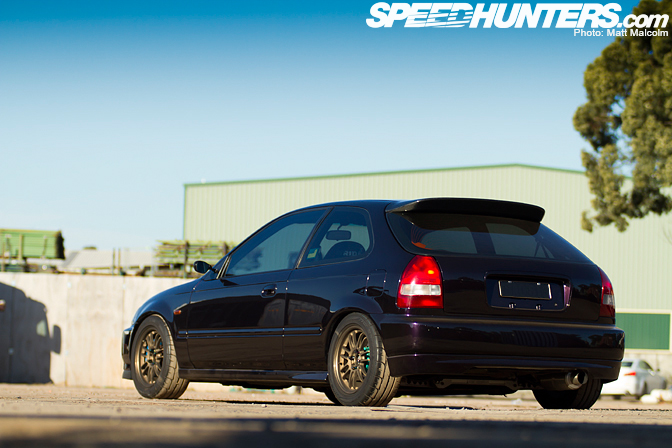 With the assistance of JDMyard, the idea behind this Civic was to create a balanced all-rounder; a car versatile enough to be used on the street as well as the occasional track foray. And although drag racing was never high on their agenda, a recent experiment at WSID saw this EK street car cover the quarter mile in the 12s.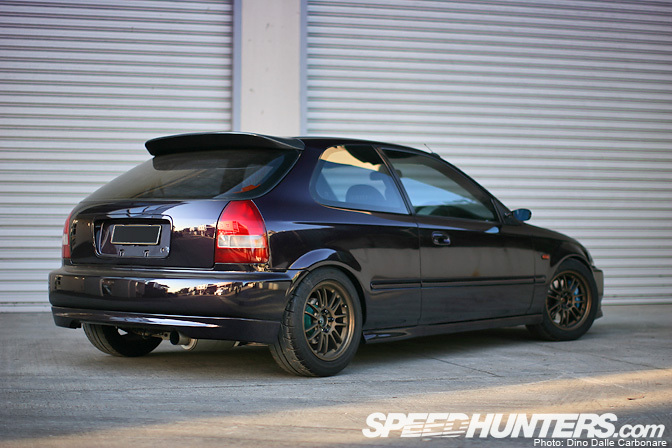 I have a soft spot for street cars that don't wear their hearts on their sleeves. Everything about this Civic's exterior is understated, just the way that I like it.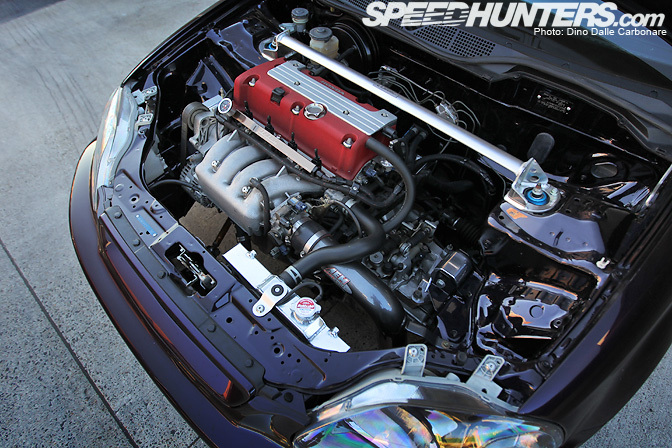 There's no B-series under the hood of this Civic. Instead, JDMyard sourced a JDM K20A motor and LSD gearbox complete with 4.7 final drive. An Exedy Carbon-R clutch kit was also installed.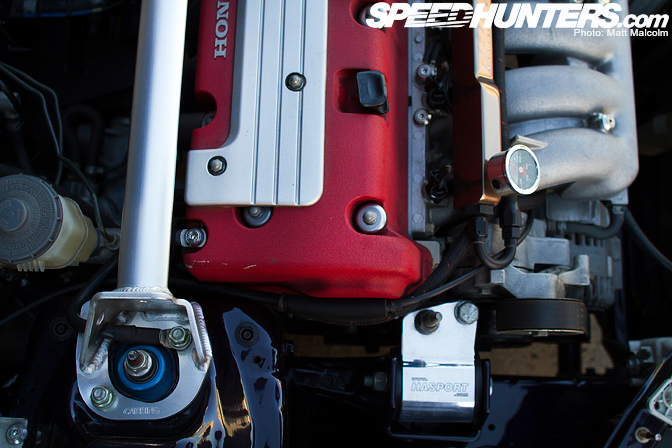 Cooling has been enhanced with a PWR half size radiator and Mugen thermostat.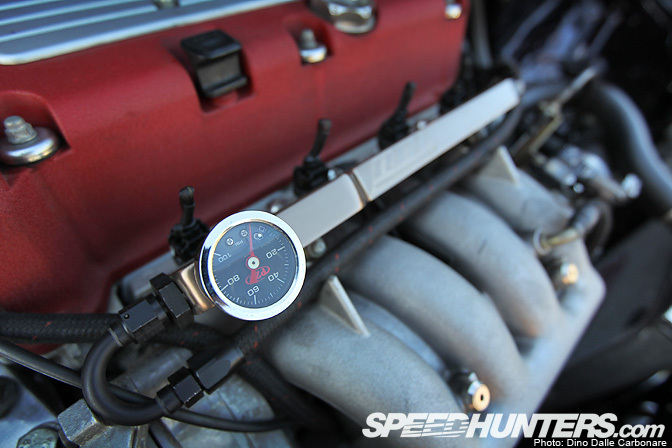 A Golden Eagle fuel rail has been installed along with a SARD FPR, P2R gauge and Earl's braided lines.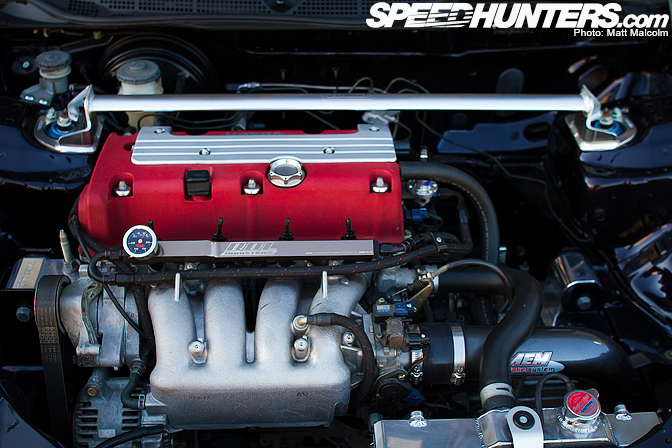 The AEM KSwap intake and RCrew 3″ exhaust allow the K20A to inhale and exhale properly.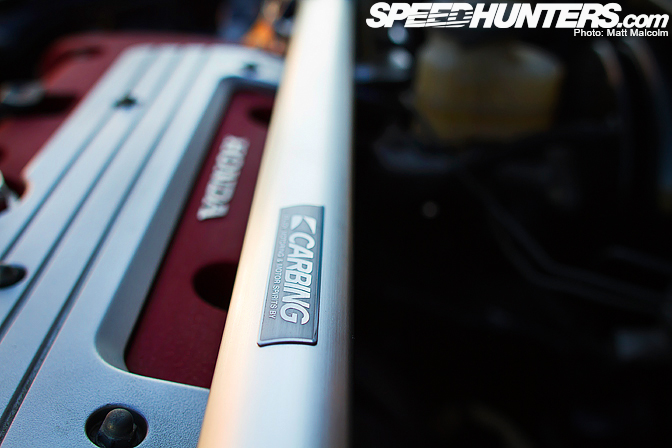 Equal attention has been spent on the Civic's suspension setup. To begin with, there's a pair of strut braces and an ASR rear subframe support…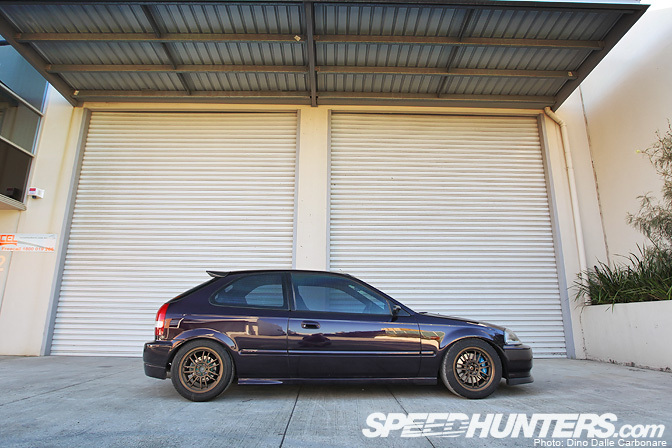 …Along with Cusco Zero-2E coilovers…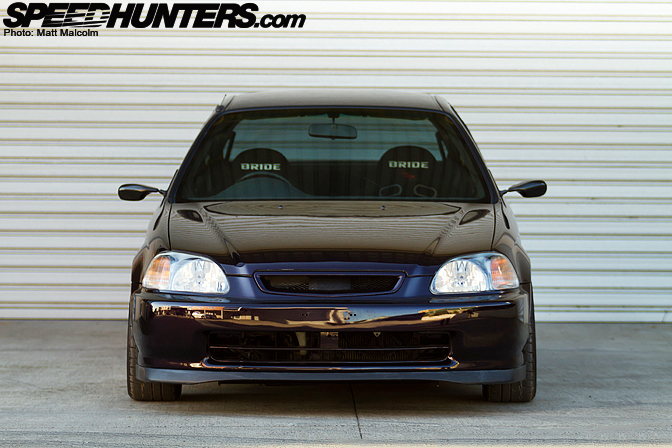 …And a Full Race Pro traction bar on the front.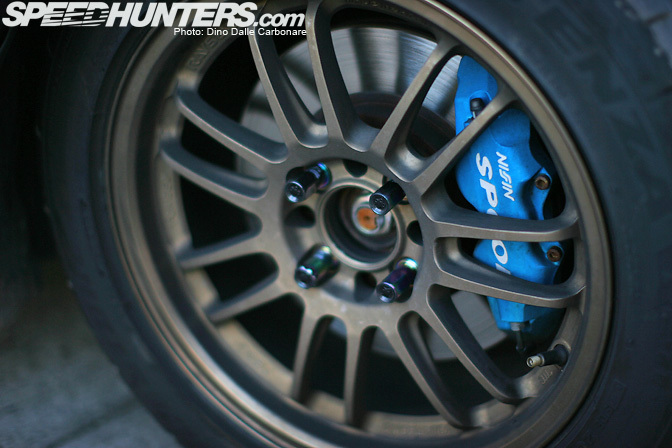 Zico's wheels of choice were these 15×7-inch RAYS RE30s in +35 offset which are mated to Bridgestone's high-end street rubber, the Potenza RE-11.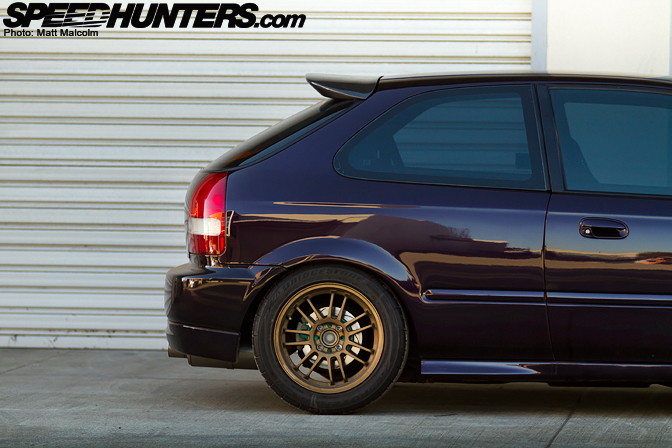 Although the Civic may look stock at first glance, Honda trainspotters will notice quite a few changes, like the facelifted 99-00 taillights…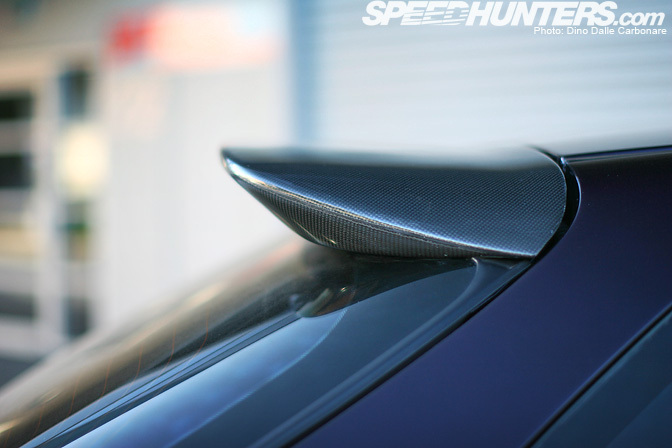 …and the Spoon carbon fibre wing.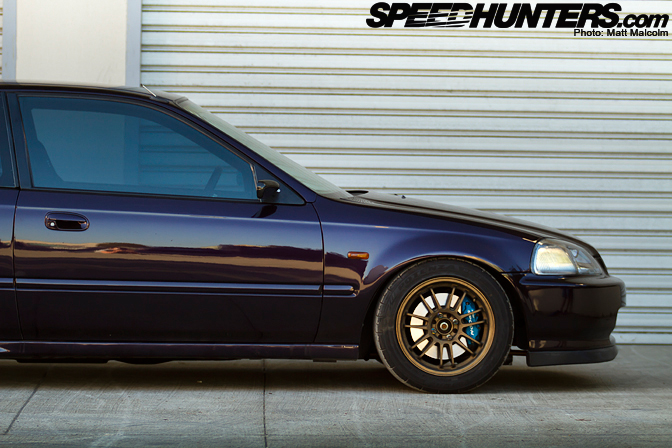 Up front, there's an EK9 Type R front bar and grill mated to an EK4 VTi-R front lip. The darkened headlights are also desirable EK9 versions.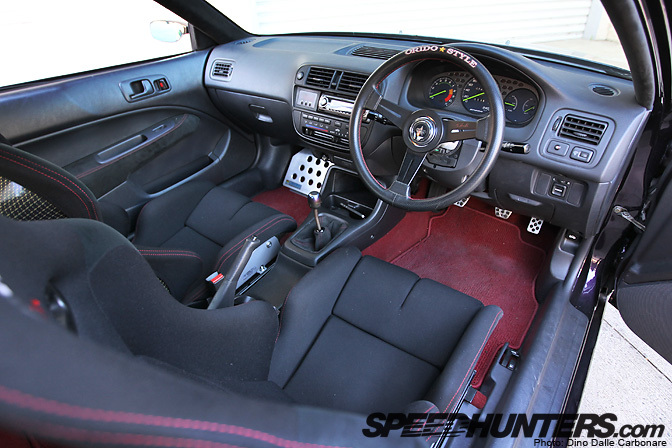 Opening the doors to this car was amazing, the attention to detail was just as good as the exterior. The Nardi Orido Style 330mm steering wheel connected to the Mugen boss kit is a nice touch of Japanese goodness. Inside you'll find a handful of rarer OEM parts, ranging from the Type Rx pedals to the floor mats. Did you also notice the Spoon gauge cluster?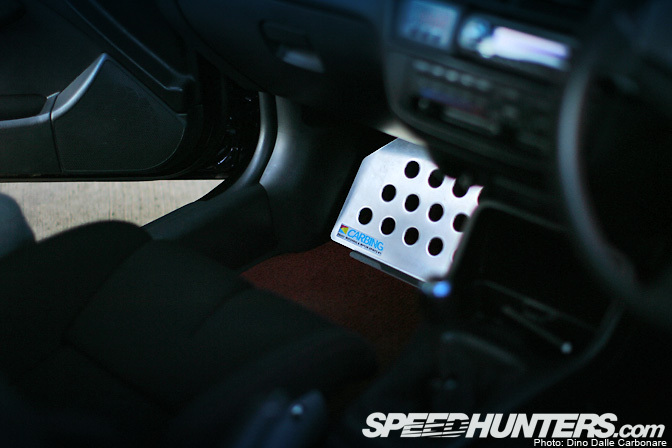 The passenger is able to brace themselves against the Carbing floor plate.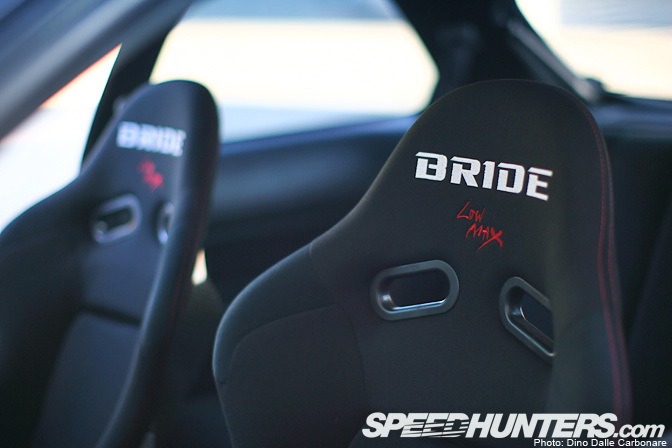 The centre piece of the interior are the carbon kevlar Bride Gias seats. The pillars, roof and door trims have all been retrimmed in suede and red stitching to match.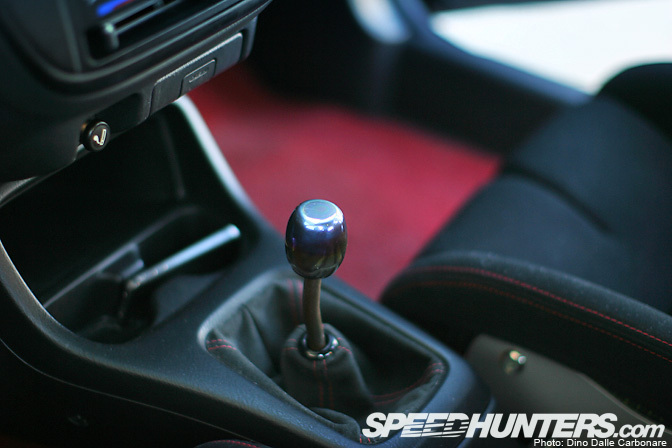 The Spoon titanium shift knob is also a clean touch.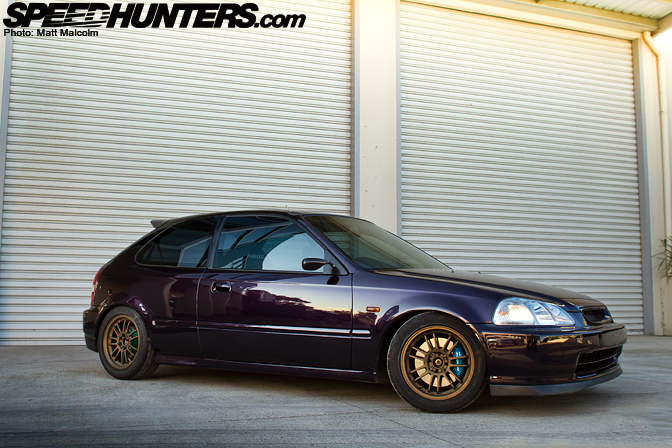 While this Civic might not be the most exciting car to look it, this little demon pulled a 12.949 @ 107.71mph quarter on street tyres (ADVAN AD08). Quite the sleeper don't you think?
-Casey
Photos by Dino Dalle Carbonare and Matt Malcolm
Goliath, Meet David: the JDMyard K24 Civic feature