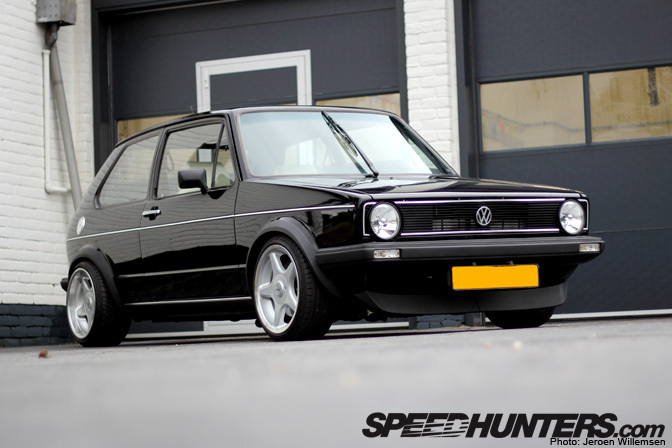 What's better than having one Golf MKI GTI? Two of course. Tim Verbeek, who owns the white Golf we saw earlier, also has this black example in his garage. While the white Golf was more of a restoration project, this is meant to be a cool fun toy for the weekend.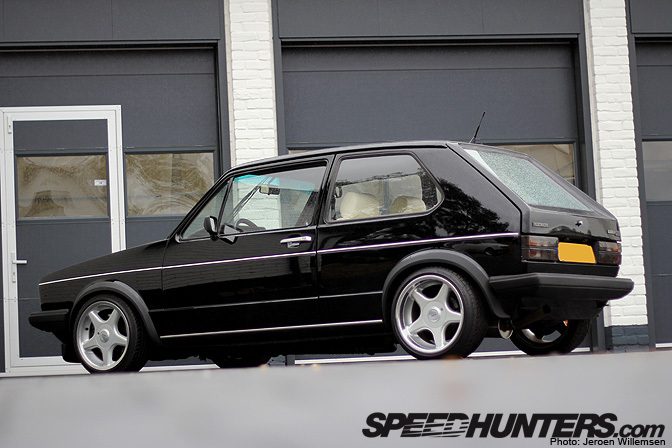 The exterior features deep black paint with some chrome accents. The door handles have also been polished.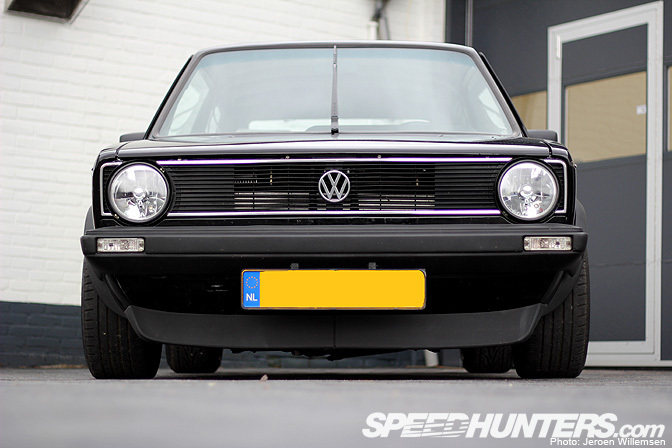 Instead of the red strip on the original GTI grill, Tim has replaced it with a chrome piece. But maybe even more interesting is the intercooler peaking out from behind the VW badge.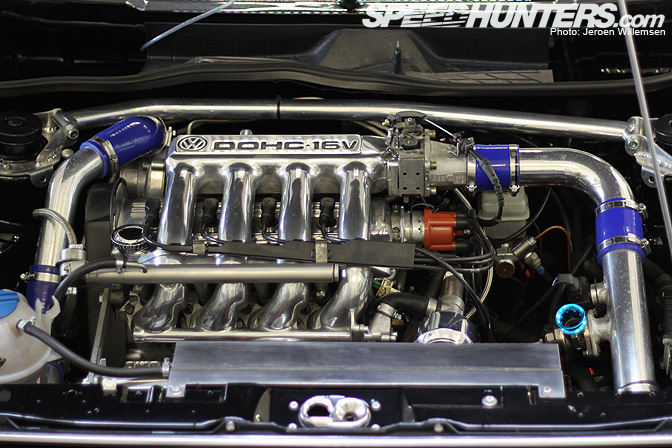 This MKI is powered by a 1.8 16v engine that was taken apart and fully rebuilt. The bottom-end feature JE pistons and H profile connect rods by SCAT. Several parts have been polished like the valve cover and the intake.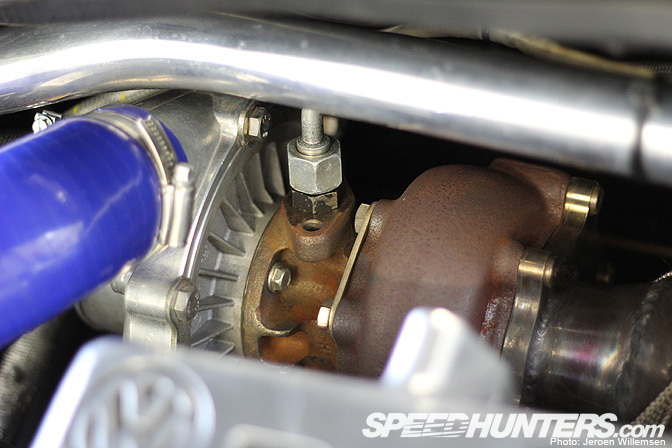 The turbo is nestled between the engine and firewall. Tim purchased the turbo off someone who initially intended to install it iinto a Honda Civic. After a dyno tune at JD Engineering, the Golf GTI produced 325bhp and 405Nm. With only 800kg of weight, this car is bound to surprise a few people!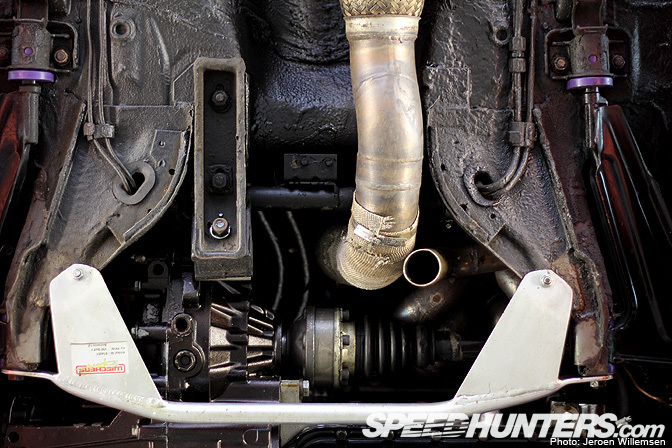 The wastegate expels its gasses through a screamer pipe instead of the exhaust. The custom made exhaust manifold has been mated to a custom 3″ downpipe. Tim didn't skimp on the suspension and drivability of the car either. He replaced all the original bushings with purple Powerflex items and mounted a Wiechers brace for extra stiffness.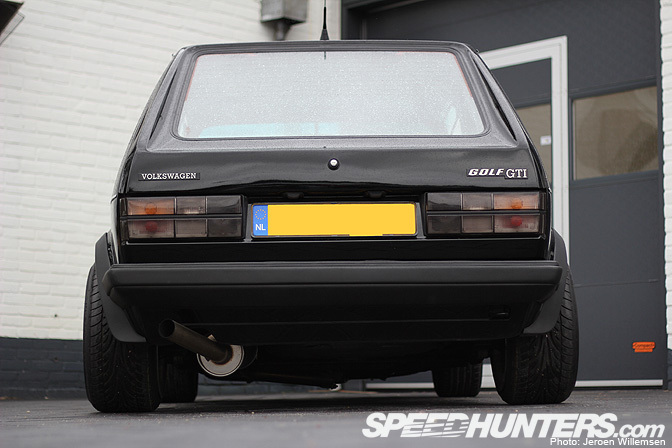 The rear looks pretty simple with the blacked out taillights.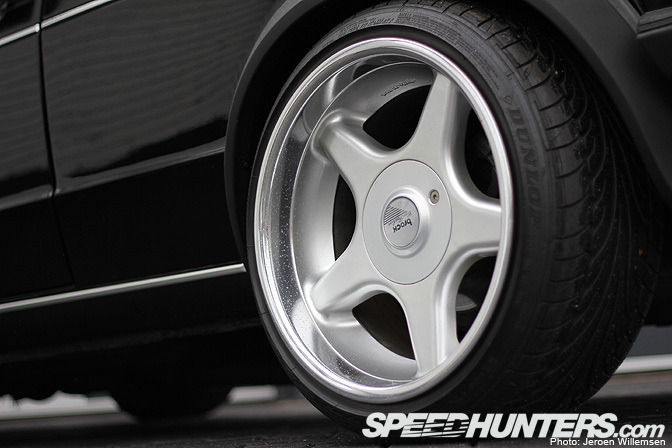 These wheels were a big hit several years ago but you don't see them often anymore. A shame really because they still look pretty good, especially on this car. They are 16-inch Brock B1 wheels.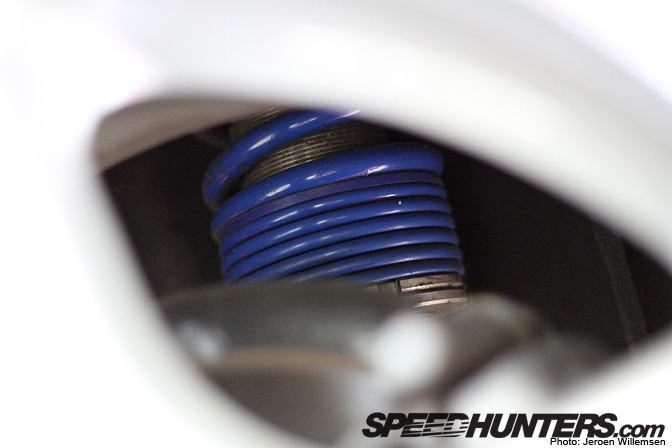 This car sits much lower than the white Golf and that is all thanks to the adjustable FK suspension.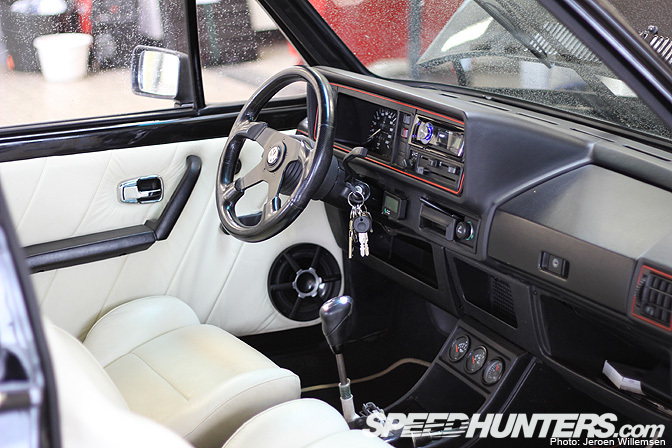 When you enter the car you are welcomed by this typical 80s interior. Tim did add some personal touches.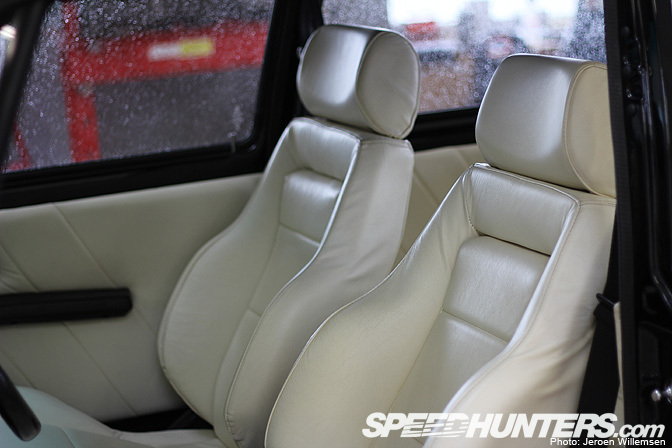 The interior now features leather seats, leather rear bench and matching door cards.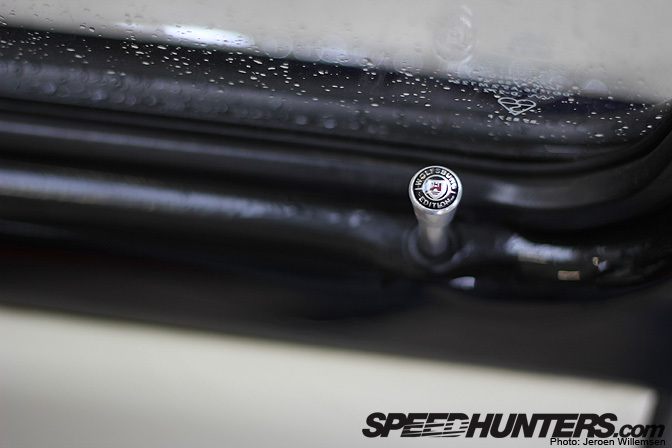 I thought these Wolfsburg Edition locking pins were a nice touch.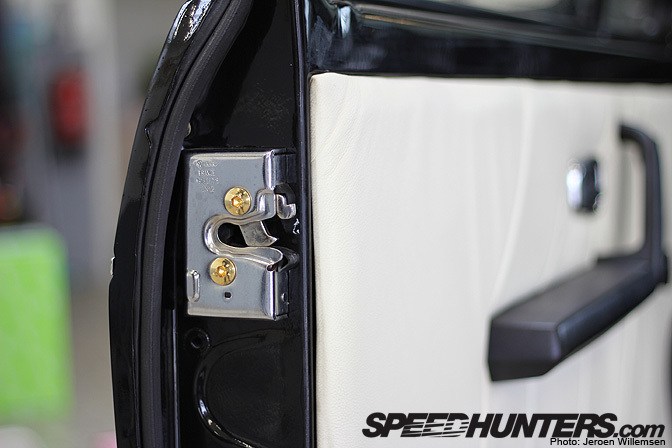 As with most Volkswagen builds it is all about the details. So I wasn't surprised seeing this chrome latches.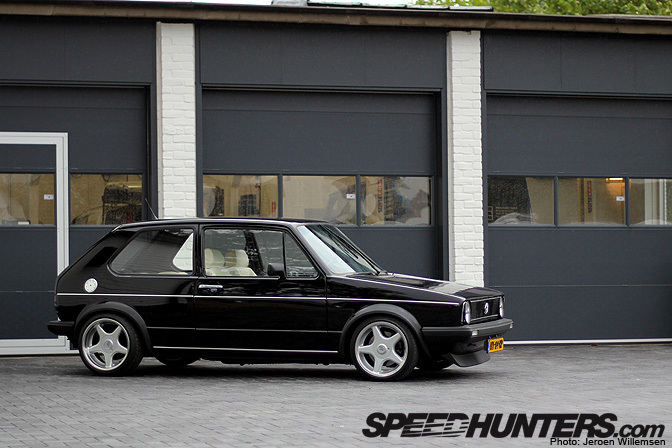 To me this is the perfect car and is definitively on my list of 'must have' cars. It's a neat package package with killer looks and a engine that really packs a punch.
-Jeroen Willemsen
More VW coverage on Speedhunters