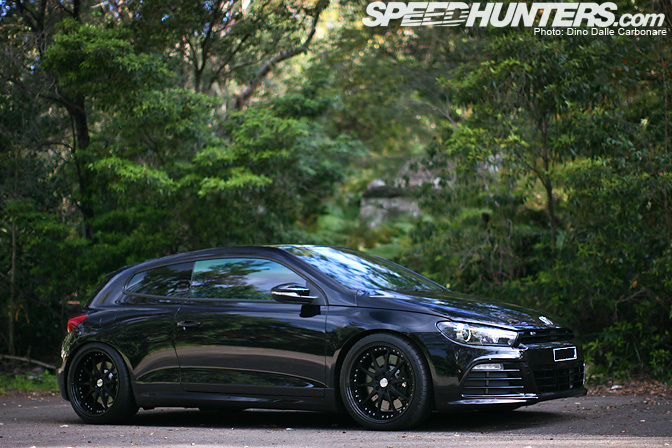 The European car scene has been evolving quickly in Australia. In particular, VW enthusiasts have been coming out of the woodwork thanks to new forum communities such as VWGolf.net.au. One regular on that forum goes by the alias 10D, and this is his gorgeous black-on-black Scirocco R.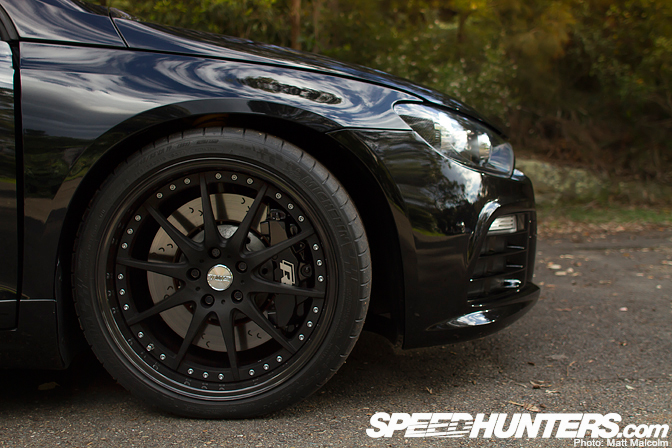 There are a variety of different modifying styles within the Euro car communities. While many prefer the slammed and flush style, it wasn't 10D's cup of tea. What he wanted was something more introverted.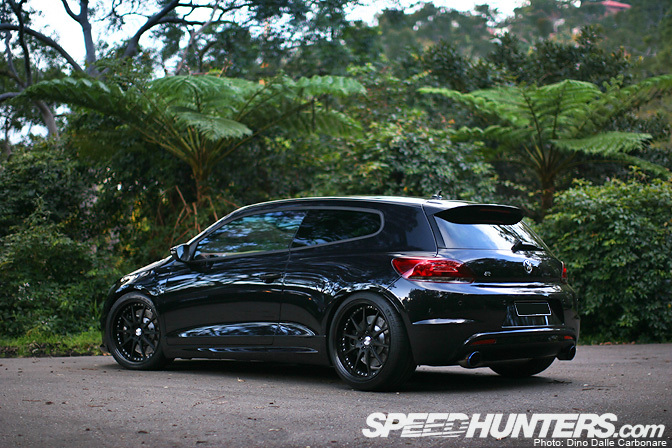 This particular example, in resplendent Black Magic, was one of the first Scirocco Rs to land in Australia. It was a private import before VW officially announced it would be bringing it Down Under.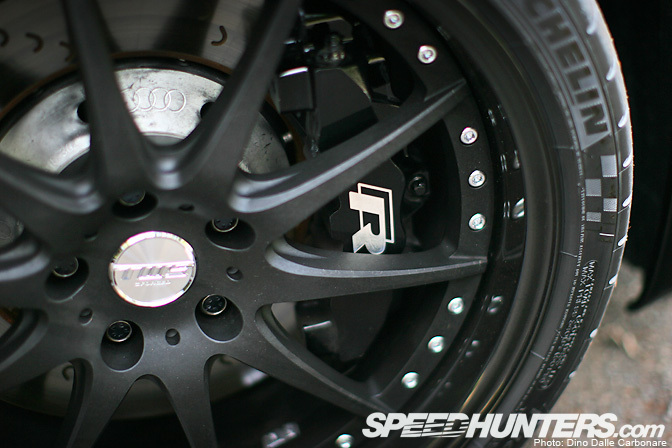 It wasn't long before the Scirocco was booked into City Performance Centre for some improvements. Putting the big in big brake kit are these 8-piston monoblock calipers that are mated to 365mm Audi rotors.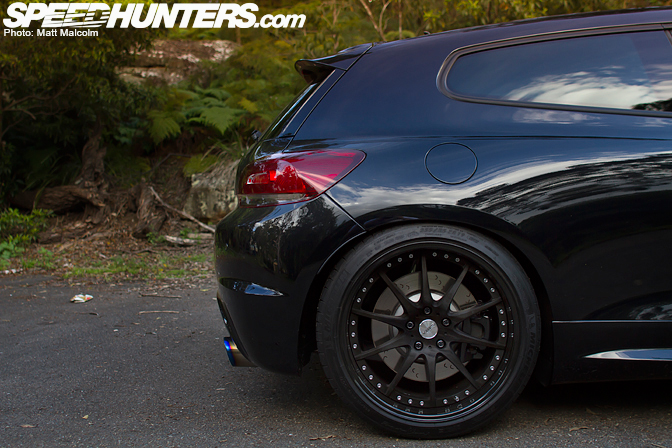 335mm RS6 have been fitted to the rear. The wheels are 19-inch TWS EX-FV rims on sticky Michelin Pilot Super Sport tyres. TWS is a Japanese wheel manufacturer, who also supply rims to Aston Martin Racing.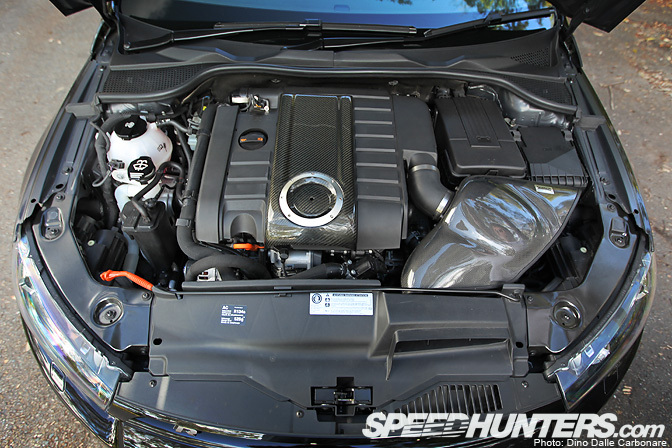 The turbocharged 2.0 litre engine has been tweaked with an HPA Motorsport ECU tune, HGP intercooler and HGP fuel pump. The DSG is now snappier thanks to an HPA tune, while a Peloquin diff has also been installed.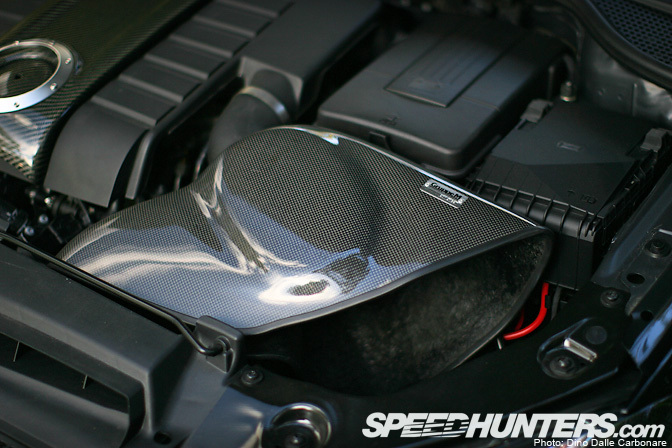 A gorgeous – and rather expensive – Gruppe M carbon intake shields the filter from the hot air in the engine bay.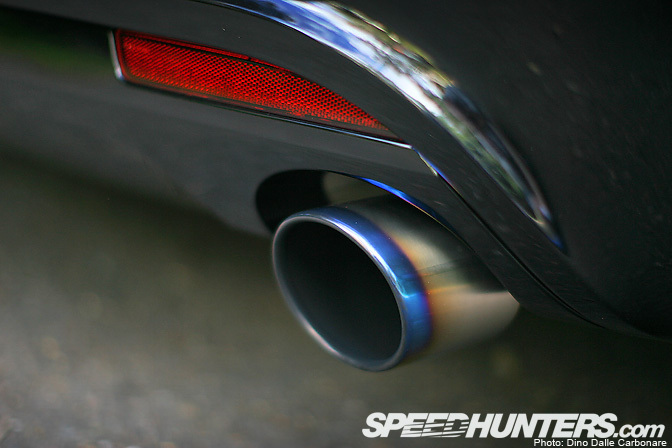 Along with a custom CPC downpipe, the Scirocco features a Japanese ARQRAY titanium exhaust.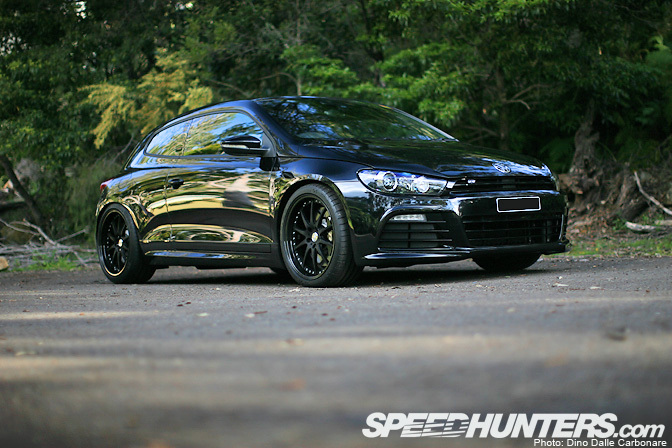 The Scirocco R rides on KW coilovers that have been tweaked to HPA Motorsport's specifications.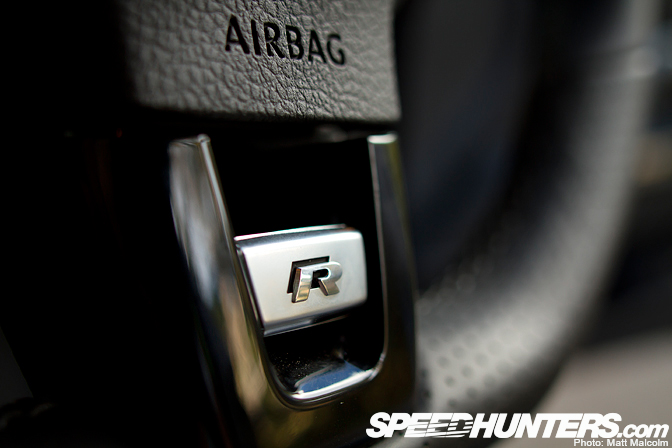 As this is 10D's daily driver, only a few changes were done to the Scirocco's interior…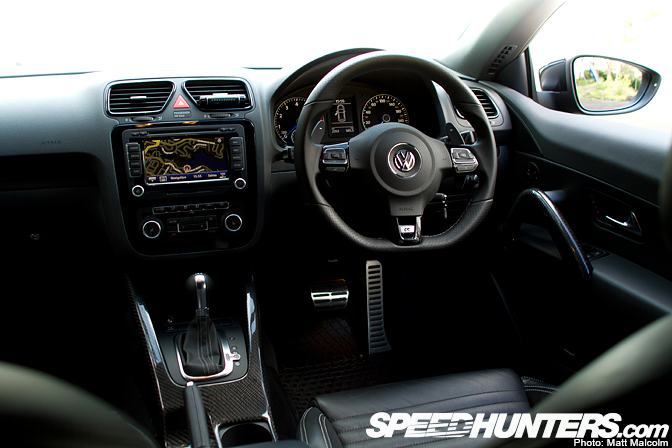 …Such as the carbon fibre trim and centre console from OSIR Design.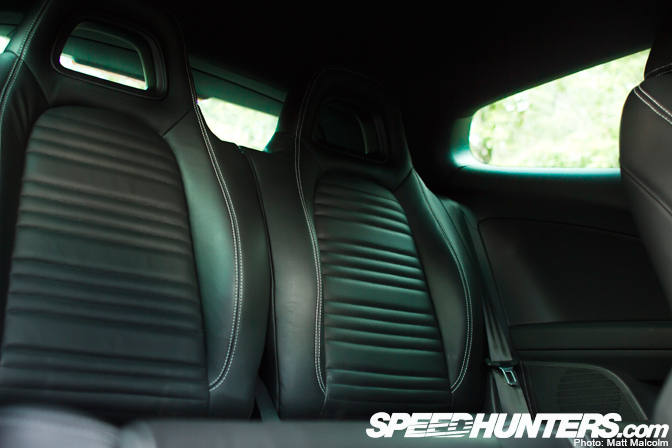 It's hard to do justice to the Scirocco R's sleek form in photographs. It's svelte two-door silhouette hides the size of the cabin, where there's enough space to hold four passengers comfortably.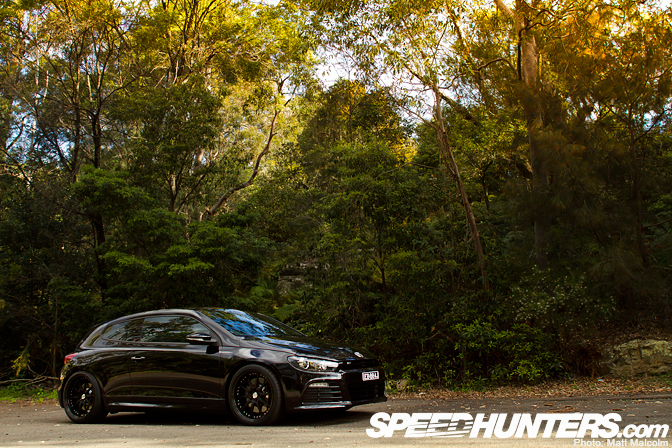 If this particular example is anything to go by, I'm sure the Scirocco R will be a very popular car amongst Australia's VW community. Rumours have it that CPC have another Scirocco under the knife, and will be receiving not only an engine swap, but also an AWD conversion.
– Casey
Photos by Dino Dalle Carbonare and Matt Malcolm