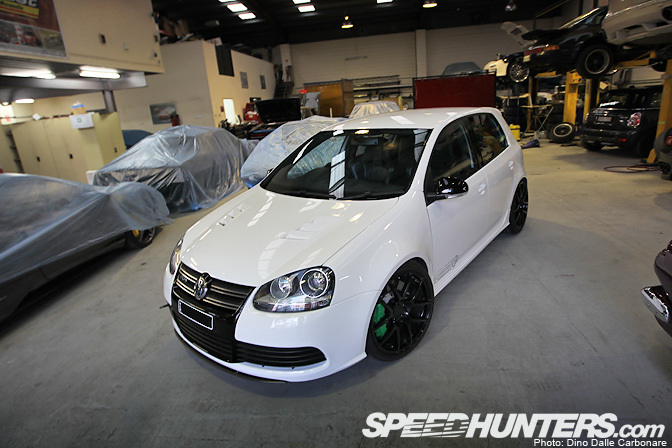 Yawn. Not another Golf right? Indeed, looking at the car above I'd understand if you felt it lacked the shock value to be on Speedhunters. So I'll let the facts do the talking. 650HP. 3.6 litre conversion. All-wheel drive. 0-100 in 3.4 seconds. An 11.3 quarter mile.
Do I have your attention now?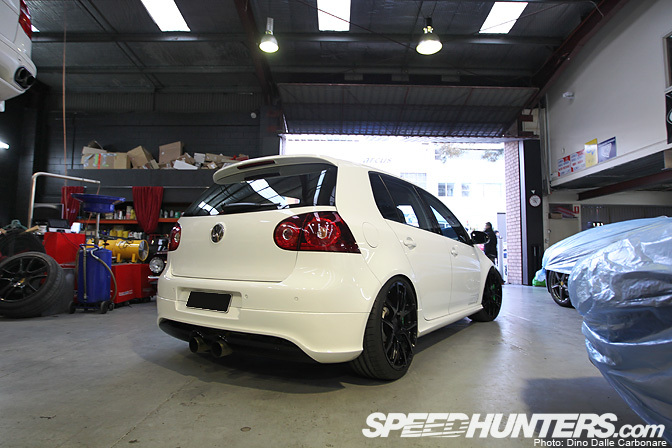 If you saw this VW on the streets, chances are you wouldn't even take a second glance. And that's exactly what the owner wanted. In plain white, with no exuberant body additions, it has the perfect urban camouflage to blend in with its surroundings.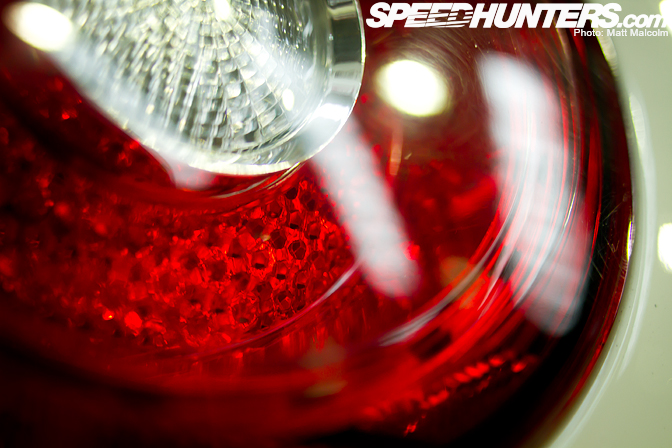 The Frankenstein behind this monster goes by the nickname of AP. That's the same AP who thought a Lotus could do with a carbon body and a turbocharged motor (read the feature here).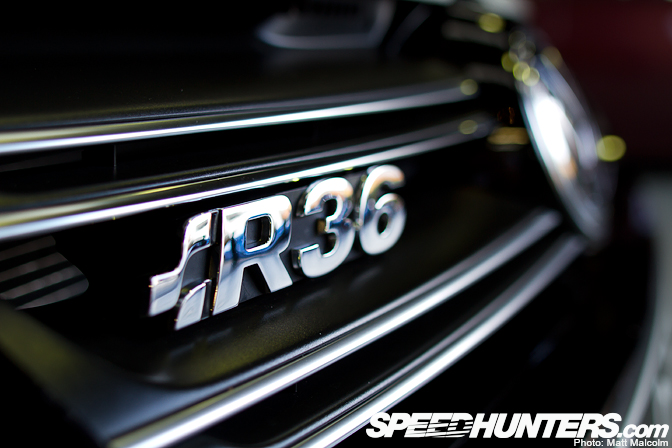 And just like his Lotus, AP wasn't afraid to push the boundaries when it came to building the ultimate Golf sleeper. The only giveaway is this badge…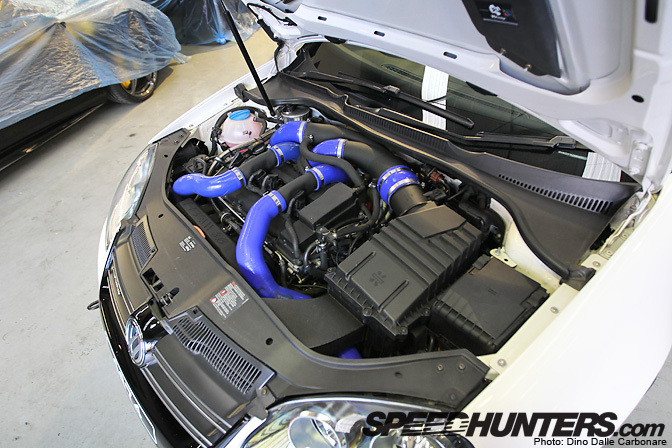 …Which hints at what lies beneath the hood: a Passat R36's 3.6 litre motor.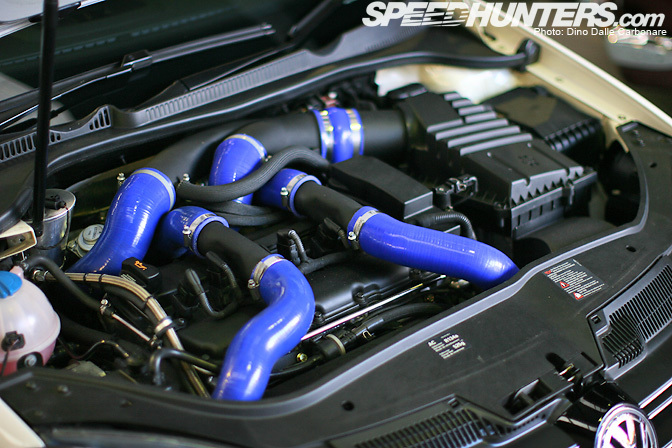 An ordinary R36 motor, however, wasn't enough for AP. Instead he has called upon HPA Motorsports to build him a twin turbo FT640 motor, which was shipped some 7800 miles from Surrey in Canada.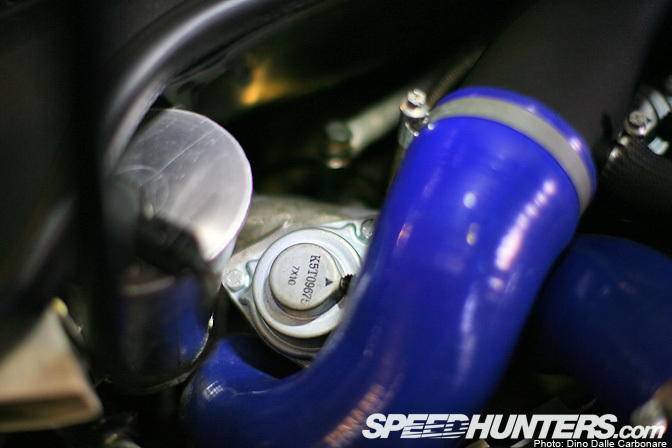 Force feeding the new 3.6l its dose of oxygen are two GT28RS turbochargers, which give AP the instant response he wants for the street.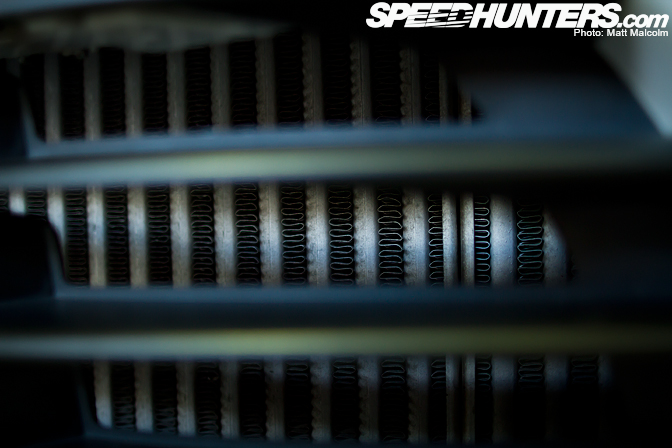 The twin HPA competition intercoolers are nicely hidden away behind the factory bumper.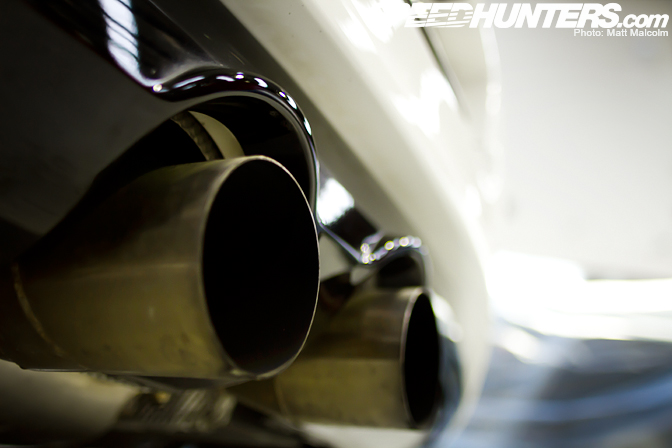 There's no look-at-me tips at the other end either. Instead, the custom stainless CPC exhaust pokes out of the factory location.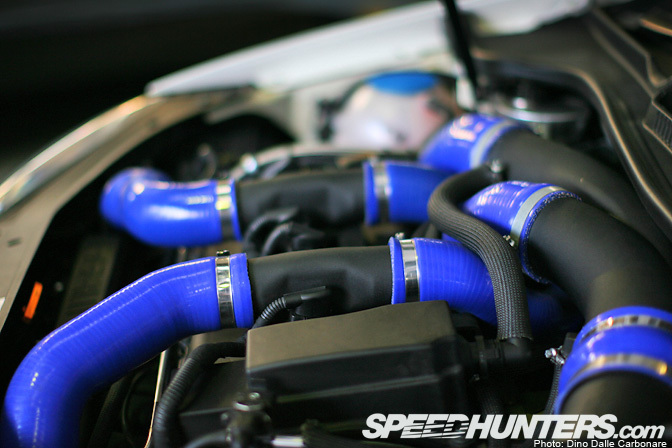 If you were to replace the blue silicone with black hoses, you – and more importantly the Authorities – could easily mistaken everything for stock. If you want the automotive definition of cloak and dagger, this is it.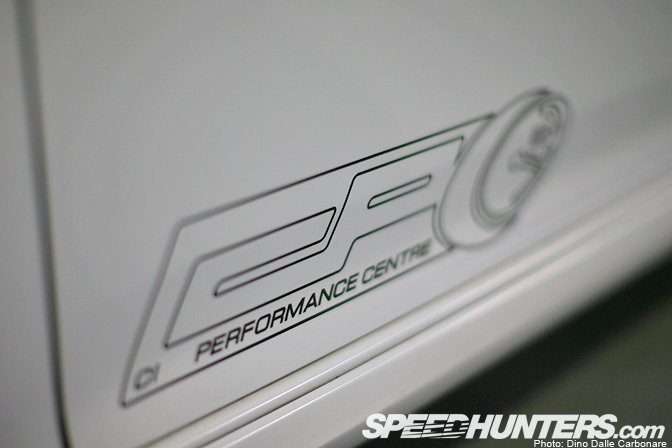 City Performance Centre were the ones game enough to take on the conversion. The R32 transmission was retained, although it has been significantly strengthened with a billet gear set covering 4th, 5th and 6th. An LSD and HPA race carbon clutches have also been fitted to cope with HPA's Stage 4 Race DSG file. The Stage 4 programming is a complete departure from the original DSG software, and is customised specifically for the car.
The gear interchanges have been recalibrated along with the clutch engagement curves. A competition Haldex control unit now manages the AWD system, and is able to predict the onset of torque. The Haldex controller also transfers torque more aggressively, resulting in oversteer-biased behaviour.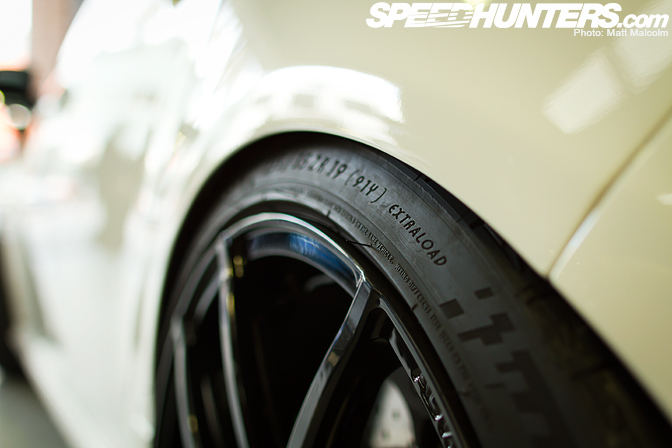 Like his Lotus, AP hasn't taken any shortcuts with his R36-powered R32 and has concentrated on improving its handling setup. Polyurethane Whiteline bushes replace the chewing gum OEM rubber while a pair of H&R swaybars increase roll stiffness. The front control arms are from an Audi TT RS, while the uprights are from an Audi S3. Finally, KW Clubsport coilovers offer independent bump and rebound adjustment.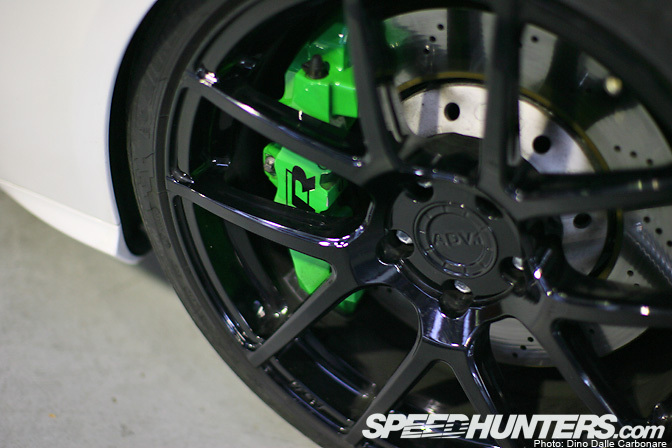 The gloss black 19×8.5-inch forged ADV 5.0 rims are mounted to 235/35 Michelin PS2 tyres. Behind them are bright green Audi 8-piston calipers mated to 365mm rotors.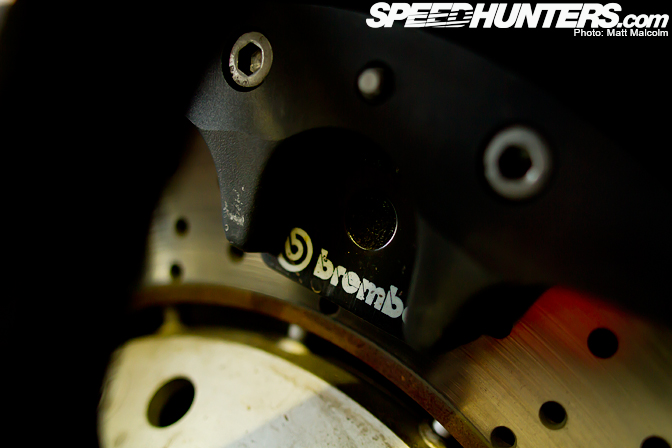 At the rear you'll find Audi 4 piston calipers clamping onto 335mm discs.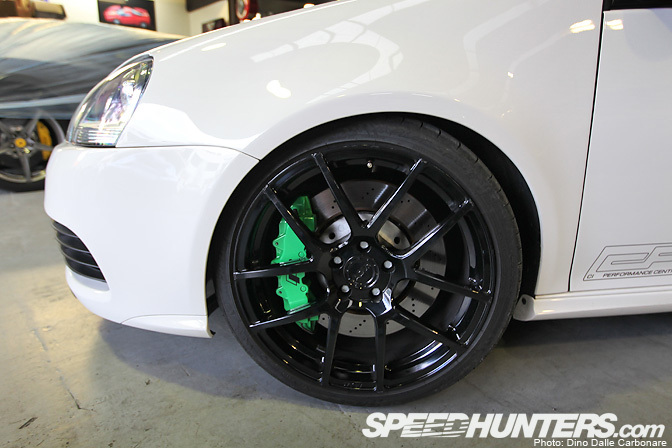 Though the R32's exterior may appear factory, there have been a host of modifications. The front has been widened with Kerscher fenders from Germany, while the rears have been massaged by hand to provide 30mm more width on each side. The HID washer jets, door mouldings and the rear bar's reflectors have all been shaved for a cleaner appearance.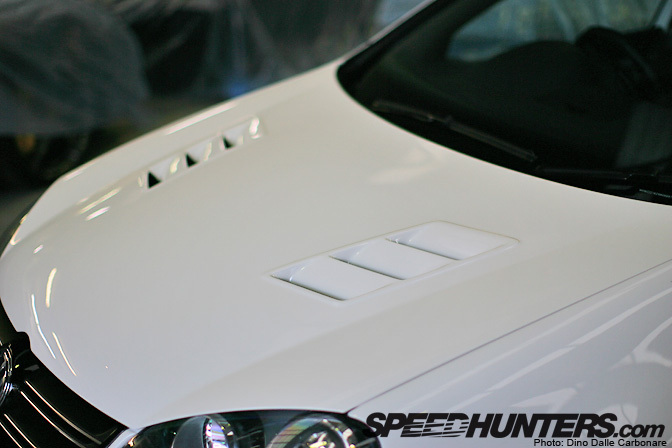 The added vents have also been grafted to the hood so the lines of the car aren't disturbed.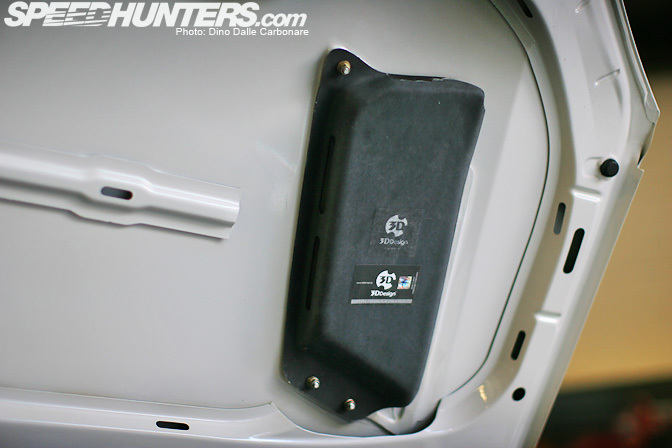 On the underside of the vents are catches to prevent rain from dripping onto the motor.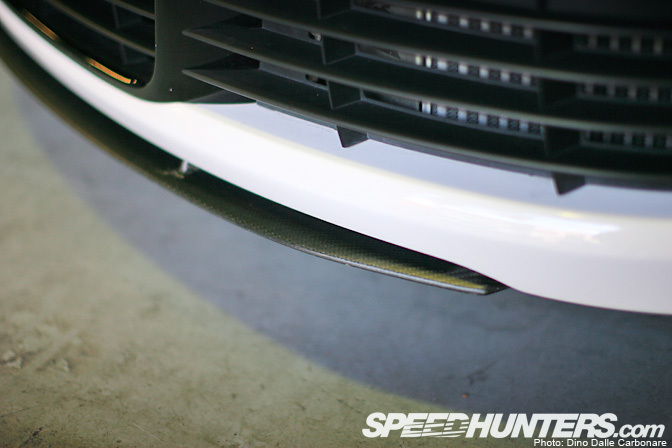 Beneath the R32's chin you'll spot a subtle carbon lip…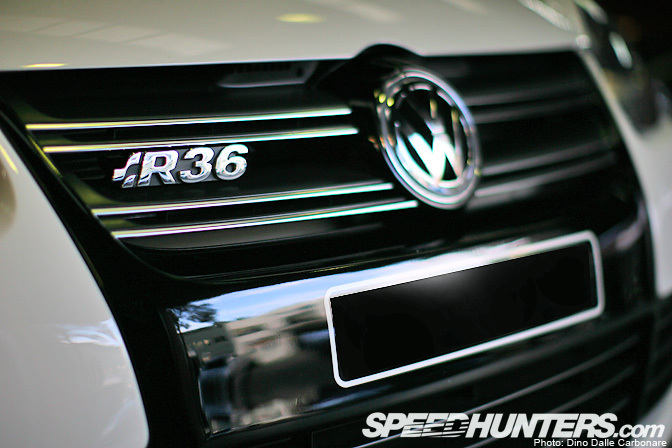 …While the front grille has been given a coat of gloss black.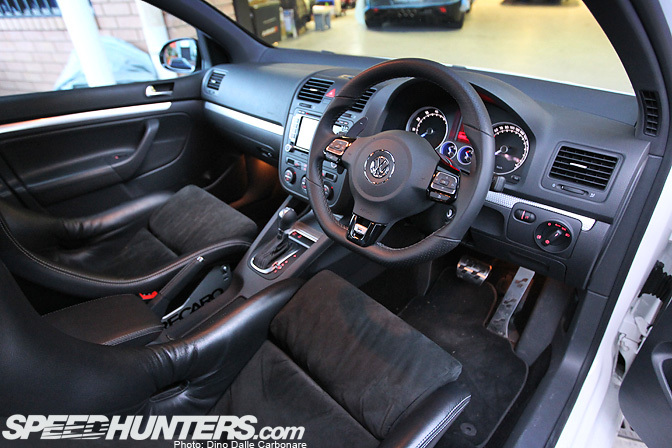 In spite of its startling performance, AP hasn't stripped out the Golf's mod cons. Instead, he's raided the Golf R parts bin for a new steering wheel, leather handbrake lever, leather centre console lid and shifter.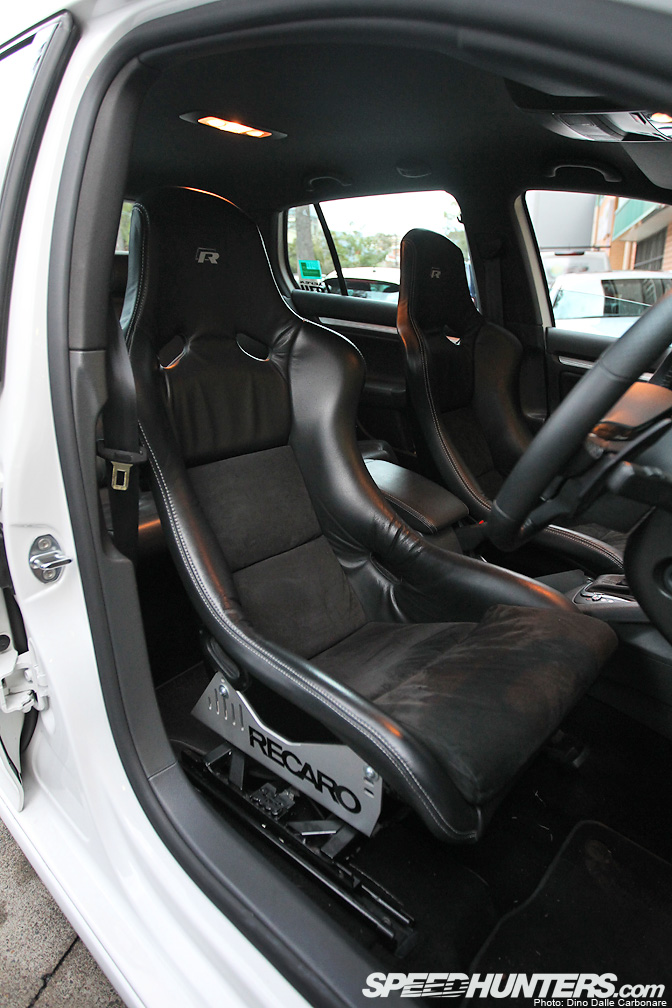 Both driver and shotgun passenger get leather Recaro Pole position seats too.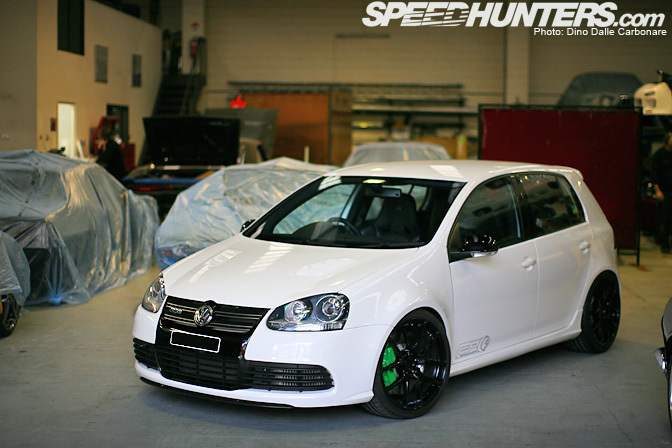 What AP has created is a clandestine supercar killer. Although it's wrapped in an unassuming shell, his 3.6-litre twin turbo Golf smashes out an amazing 650hp. But more importantly, this VW is able to put all that power to good use. Having fettled with its all-wheel drive and DSG transmission, this little pocket rocket can go from standstill to 100km/h in just 3.4 seconds. That's Lamborghini and Ferrari territory. It also covers the quarter mile in 11.3 seconds @ 126mph. Sleeper? You bet.
One question remains however: what exactly did AP do with the old R32 motor? We'll show you shortly…
– Charles Kha
Photos by Dino Dalle Carbonare and Matt Malcolm
Inside City Performance Centre