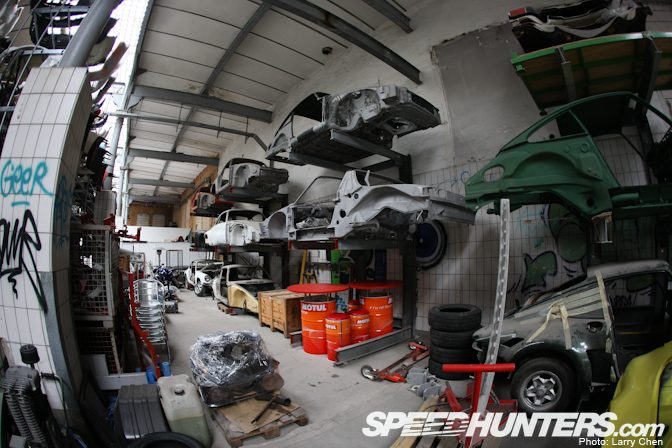 Hi all. Well it's time to showcase PT2 of our visit to the S&N Automobilzentrum facility (it's too large to use the word "Shop"!) in Aachen, Germany.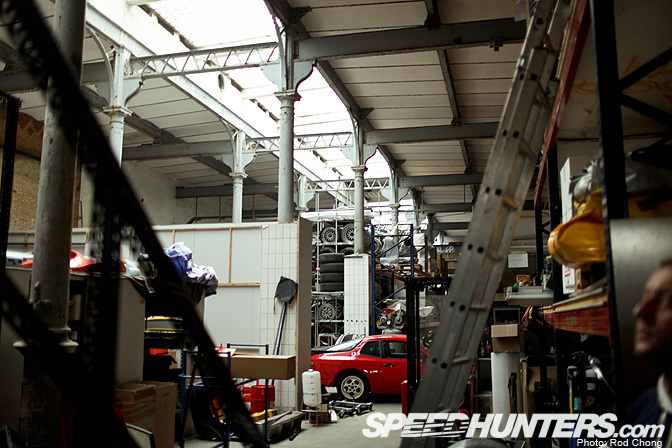 In part one of our shop tour, we showed you the work rooms and the front of house, and now we're going to head over to the back of the warehouse.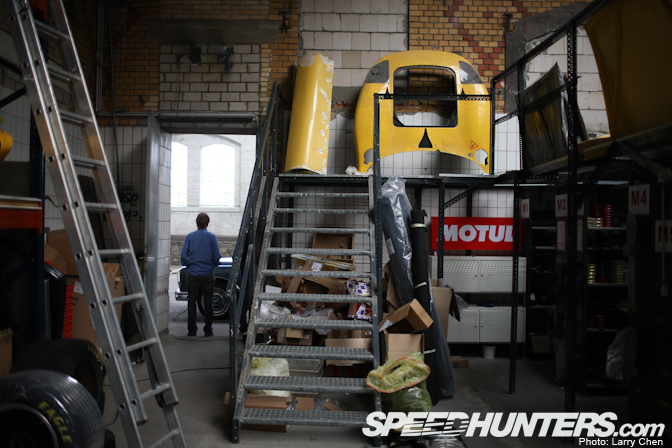 I always enjoy looking through the storage areas of big race car shops.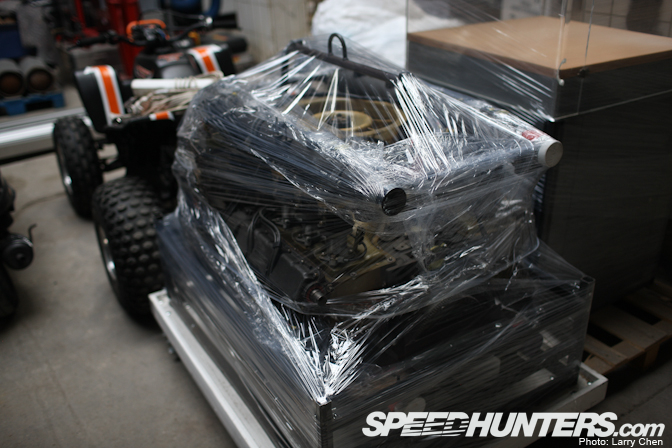 You never know what gems you will uncover -like this complete, ready to run flat 12, Porsche 917 engine.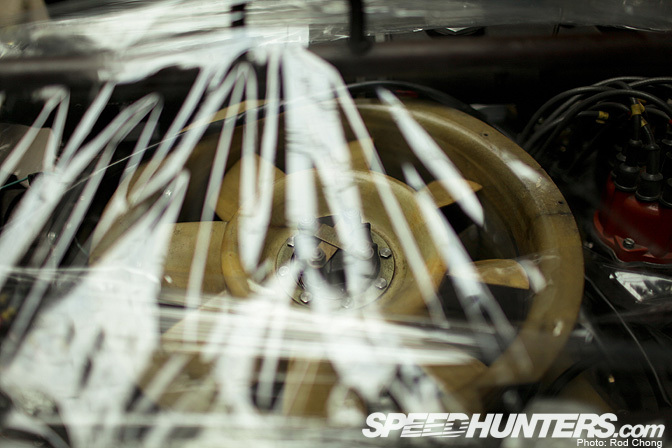 Speaking of the 917 engine, its horizontally mounted cooling fan was the first engineering project that motorsports legend Norbert Singer undertook at Porsche. It was cool to inspect his handiwork up close.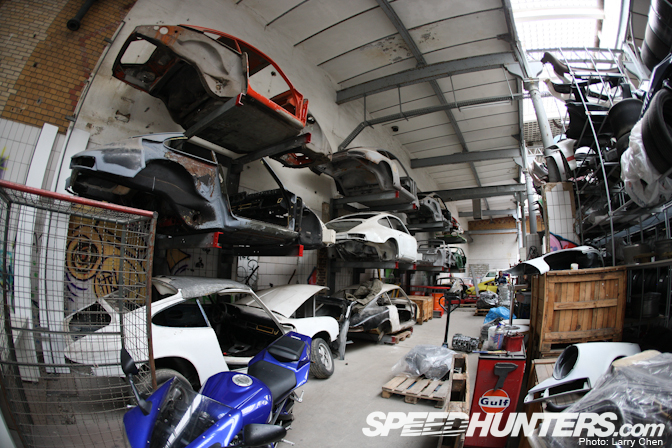 Here's something that stopped us dead in our tracks: this wall of vintage Porsche chassis.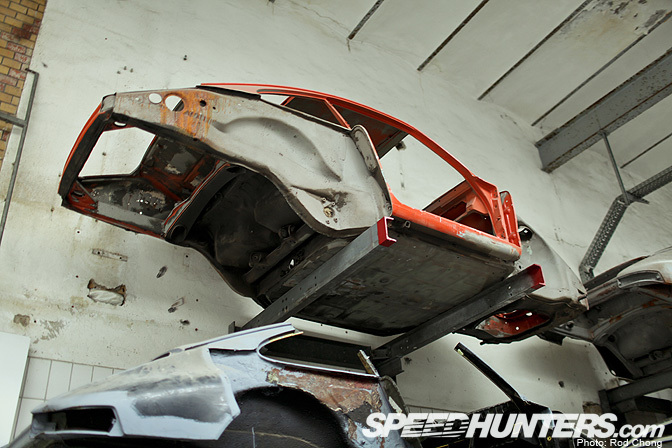 In all of my years of Speedhunting I've never, ever seen anything like this!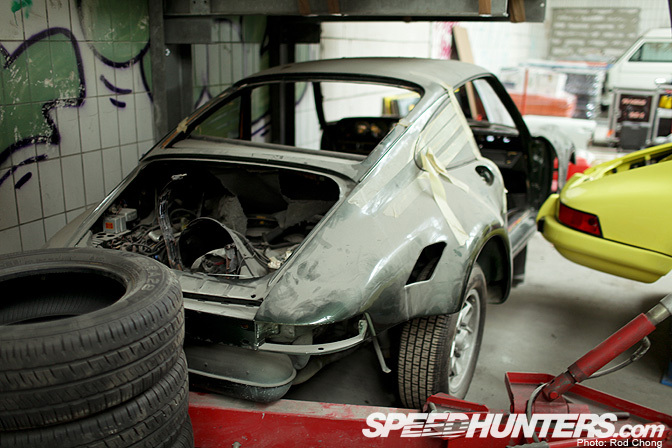 One can only imagine what marvels these shells will be transformed into in the coming years. Perhaps more K3s will be created!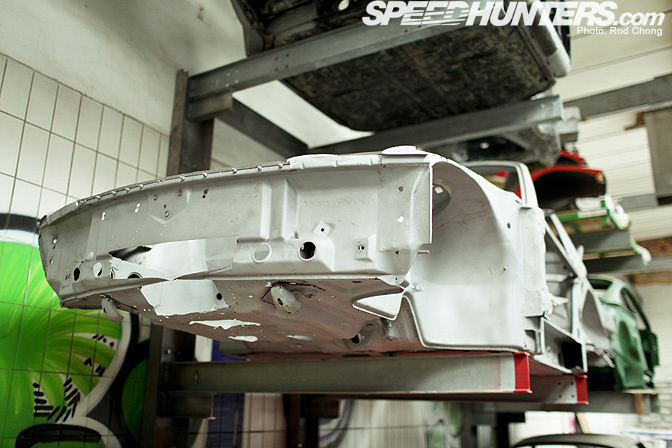 914 shell anyone?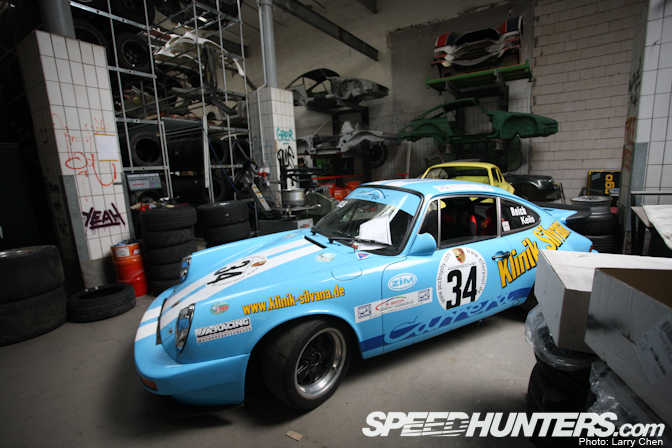 Mind you the entire space was jam packed with vintage Porsches, so there was no need to linger too long at the wall of chassis.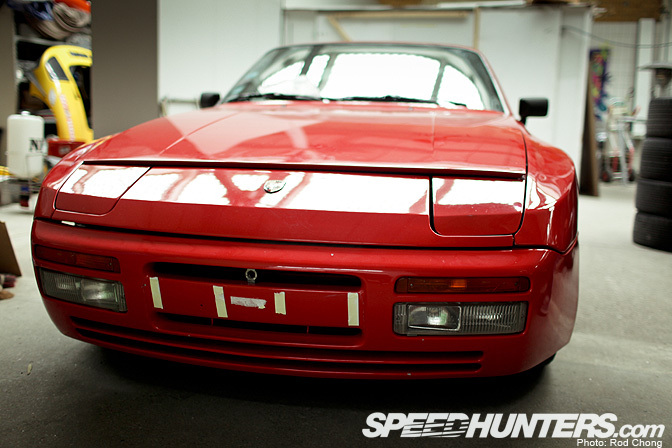 From this mint Porsche 944 Cup car…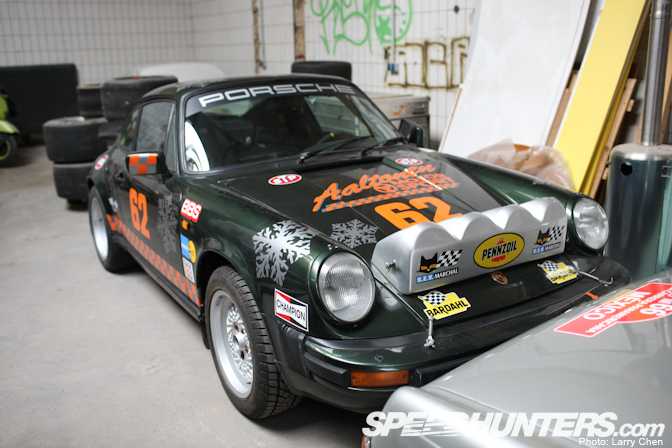 … to this rally spec 930, there were many retro marvels to shoot.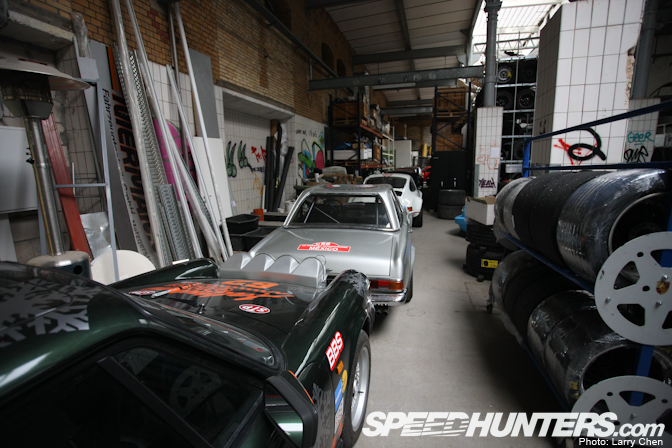 The cars formed a line stretching from one side of the warehouse, all the way across the space.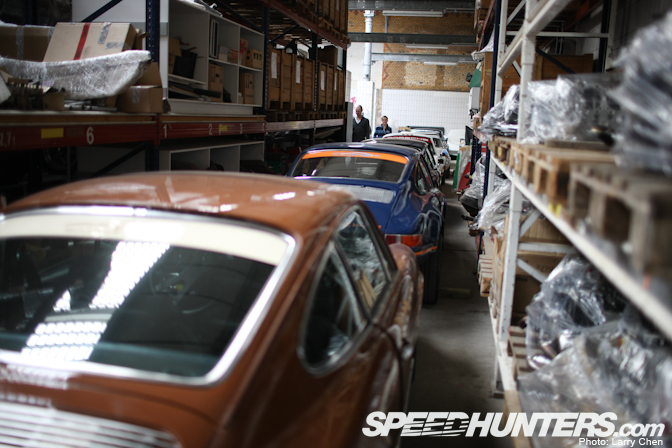 By this stage smoke was coming out of our ears. Minds blown!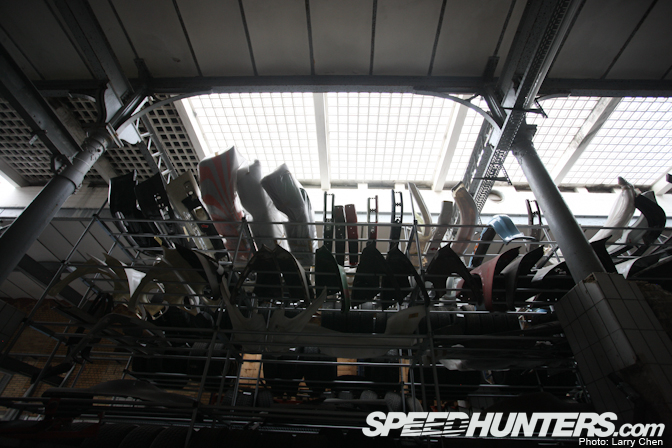 I think some of this had to do with the ambience of the building itself.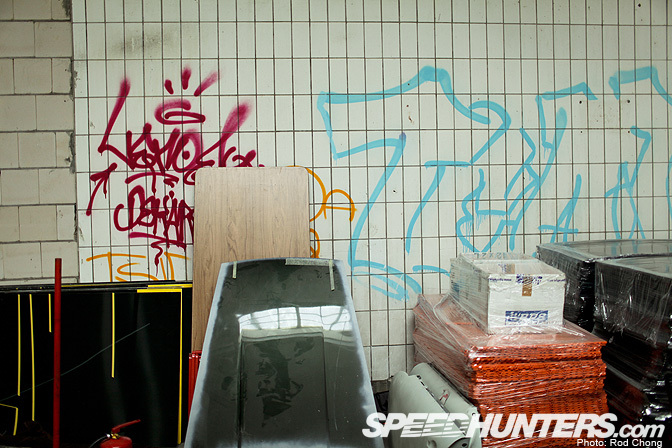 The entire space was littered with graffiti, pointing back to the building's years as a derelict shell.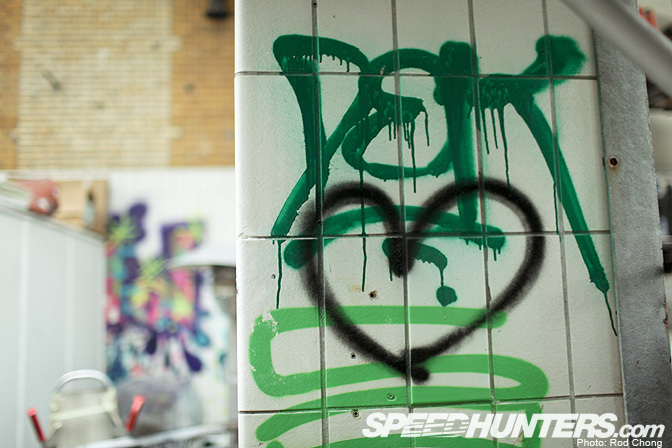 The owner, Uwe mentioned that a full restoration of the rear half of the building is planned for the coming years. Plans are to preserve the graffiti and incorporate into the new designs. I like!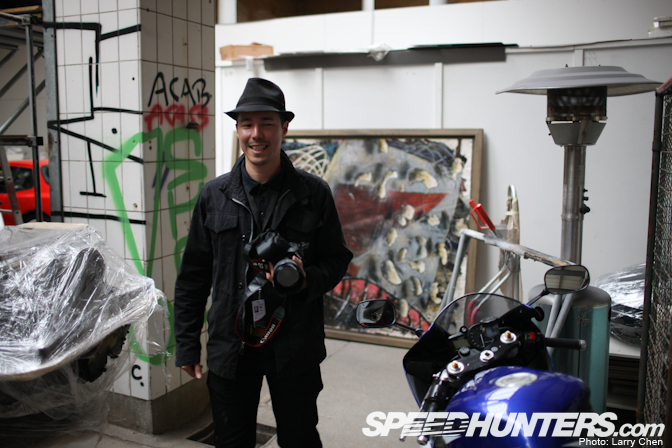 That's one happy Speedhunter!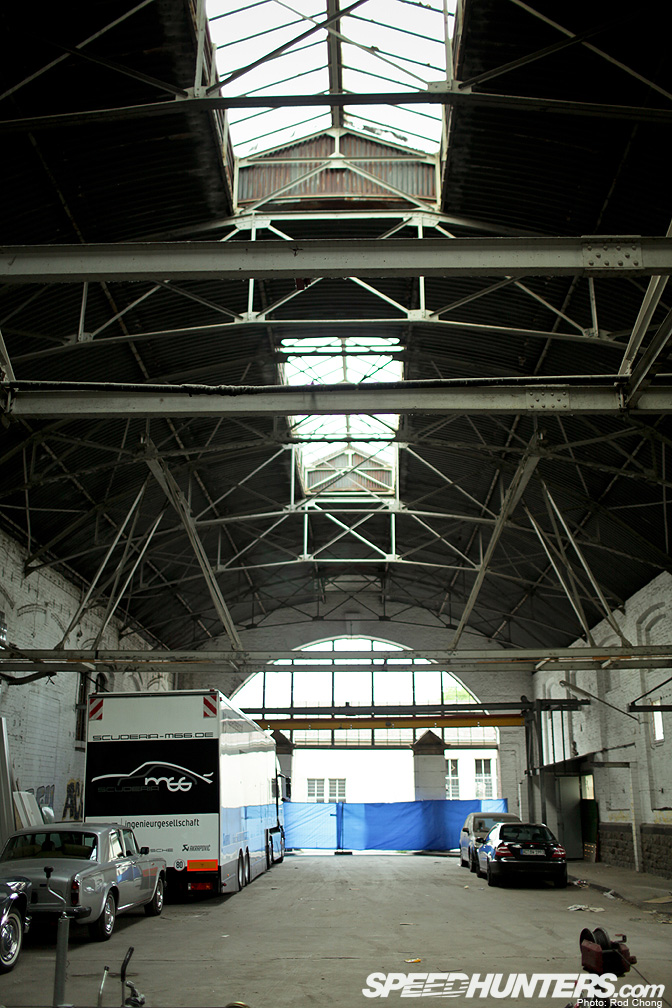 Our tour ended with a visit to this large hanger space. I'd like to return here one day with Paddy McGrath to shoot proper features with the company's two Kremer K3 projects. It would make a great feature shoot!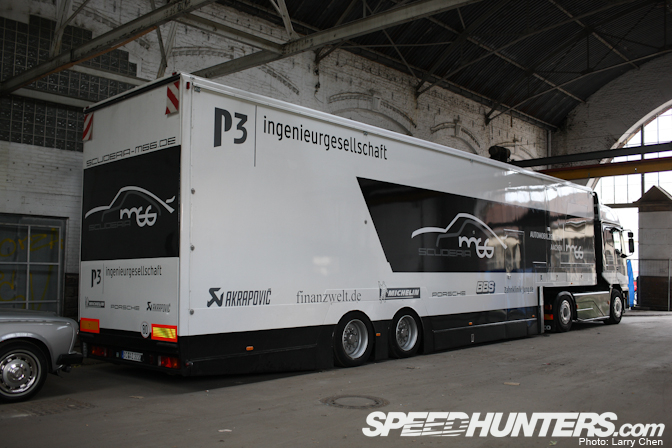 The hanger is used to store extra cars and is large enough to easily contain S&N Automobilzentrum's race transporter.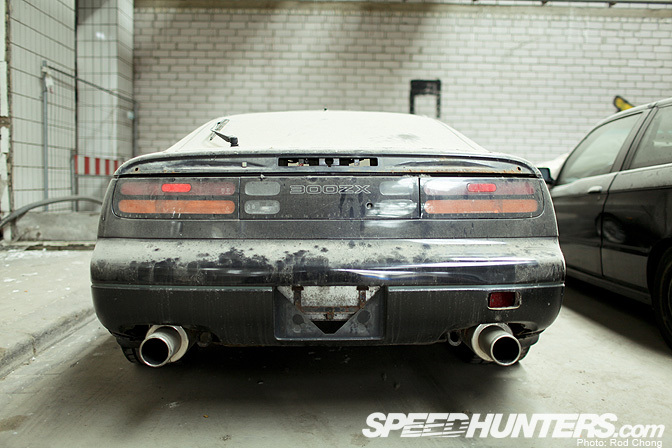 One machine which caught my eye was this rather dusty Z32. It looked like it had been sitting for quite some time.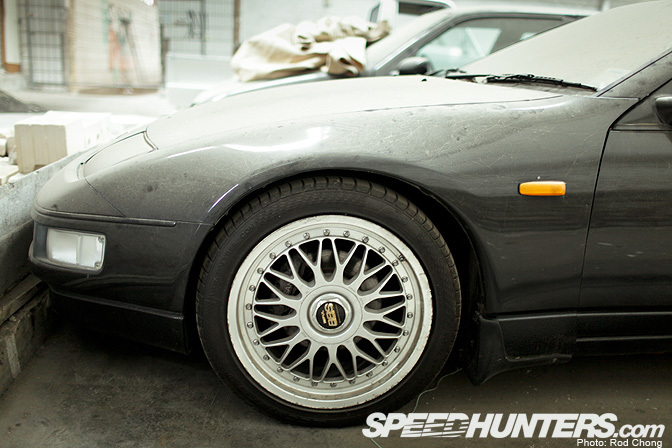 It was an interesting Japanese relic in a rather Porsche focused collection.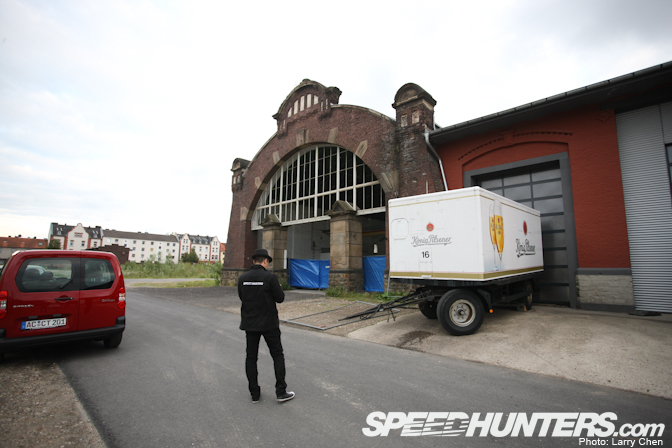 Ok that's it on this tour of what is quite a jaw dropping facility. Thanks to Uwe from S&N Automobilzentrum for hosting us and Patrick Gassman for setting up the appointment.
:Rod Chong
Special Porsche Editorial Stories on Speedhunters