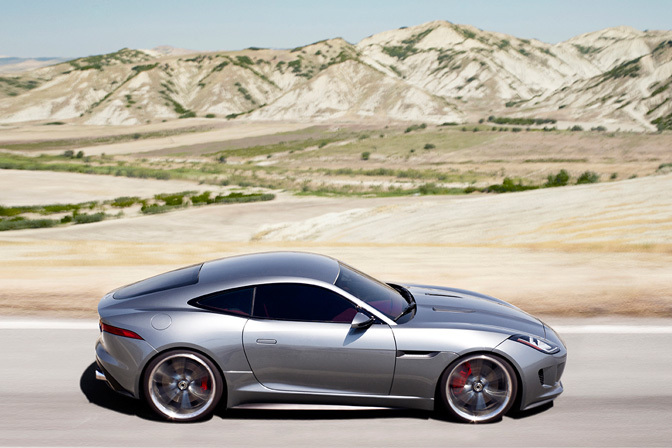 We will be covering the upcoming Frankfurt Motor Show in more detail soon, but we thought the stunning new Jaguar C-X16 Concept deserved its own post.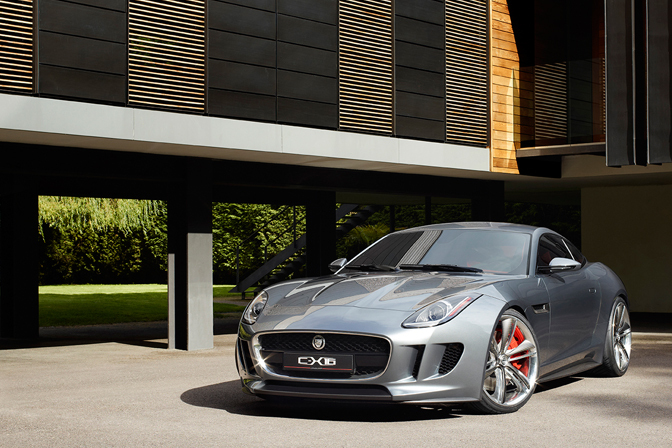 The Jaguar C-X16 Concept is the latest design in the reinvention of Jaguar and their design language and follows the XF, XJ and the C-X75 Concept last year.
The new car is a compact rear wheel drive and is the smallest Jaguar coupe produced. With an all aluminum construction and a new 380hp 3.0l V8, it's capable of of 0-100km/h in 4.4sec and a top speed of 300km/h.
Some of this is down to a 'push the pass' style KERS boost system that is fed by a battery pack. This produces an extra 70kW of power which is impressive.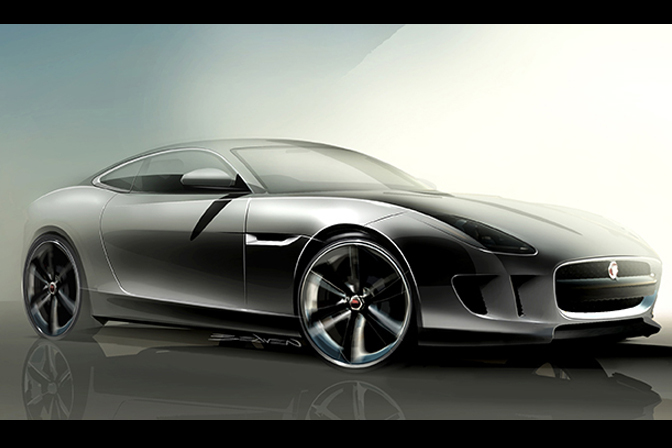 But for me, it is the styling of this near production concept which is most exciting. The C-X16's styling is described by design chief Ian Callum as being "designed from first principles… an evolution of the design ethos of past Jaguars". He said: "It defines an agenda for a future of dramatic, innovative sports cars." Can't argue with that.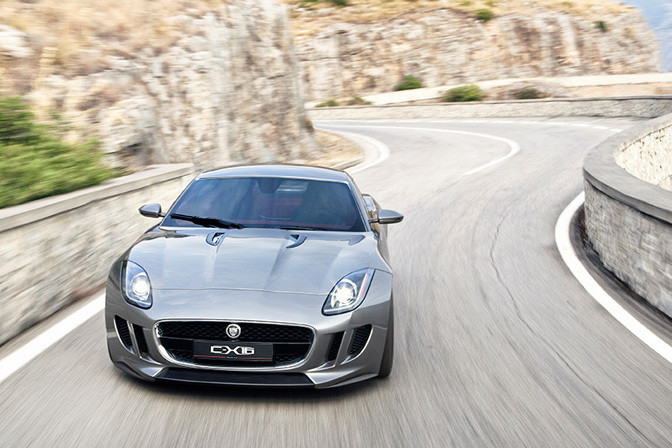 The new 'trapezoid' Jaguar grille, as seen on the XK and latest XJ fits the coupe proportions of the C-X16 well, which results in one of the few corporate faces which work in both sedan and coupe form.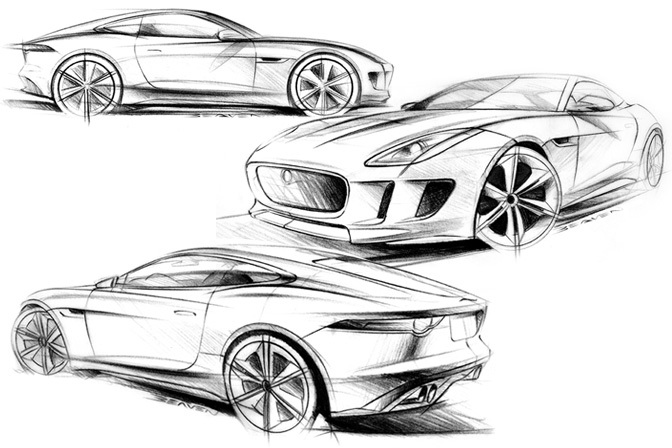 These renders from Jaguar designer Matt Beaven show the fluid lines and stance of the car really well. Although soft in form, some subtle creases on the tops of the fenders, along with the deep outer air intakes result in a muscular, aggressive look, which somehow retains the elegant Jaguar look. Those outer air-intakes are the only things I'm not completely sold on.
Beaven was also involved in the exterior styling  of the C-X75 and was a colleague of mine in Vehicle Design at Coventry University many, many years ago. Matt started his career as a clay modeller, working on the Jaguar XJ220!  In fact, over 10% of the 'Class of 94' now work in the Jaguar Design studio. Stunning job guys.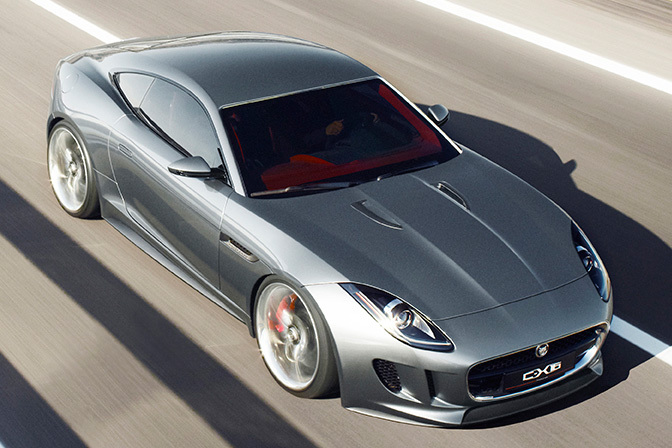 The flowing muscular lines over the car are very typical of Jaguar coupes, taking influence from the current XK-R but to my mind, also the iconic E-Type with the rear haunches which blend out into the roof line, just like the classic.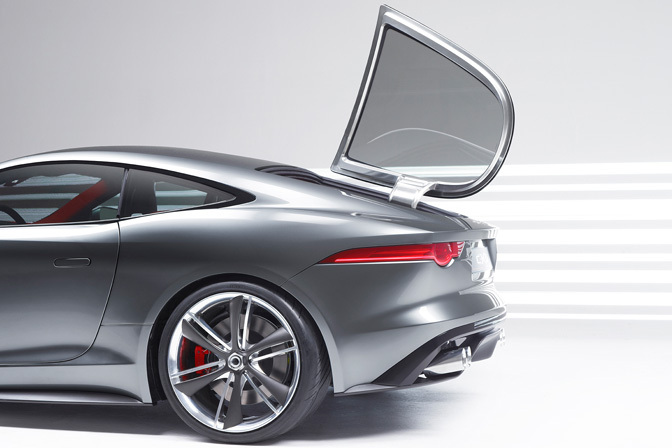 The E-Type theme continues at the rear with the hatch opening and thin narrow rear lights, similar to those on the C-X75 concept and early E-Types.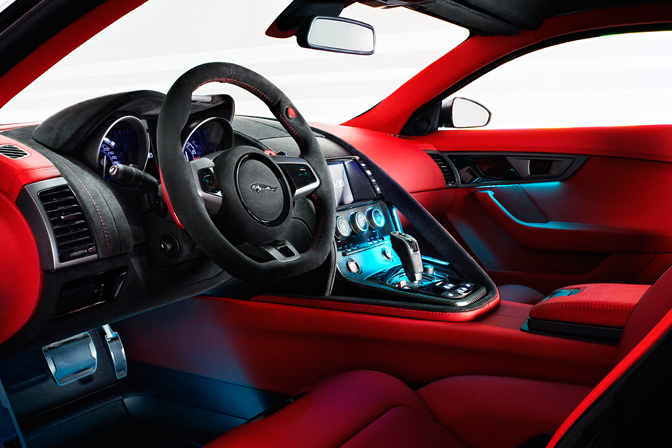 Along with the push to pass button on the steering wheel, the interior is a break from the traditional look and has a 2+2 seating arrangement.  As with the exterior, this is near production ready.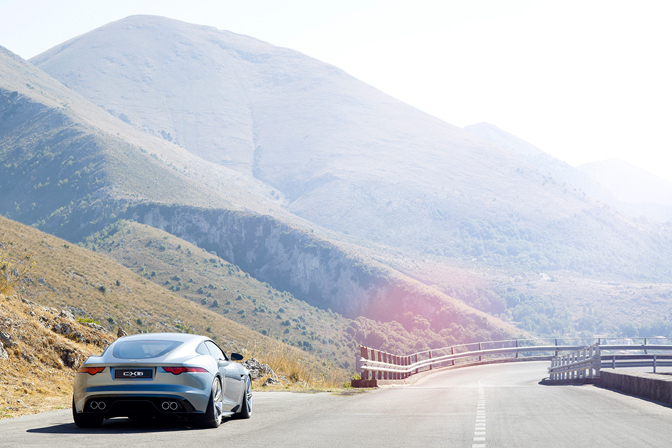 While the press release doesn't mention this, many media outlets are reporting the C-X16 will go into production next year, priced around the £50,000 mark.
-Andy Blackmore
Images: Jaguar