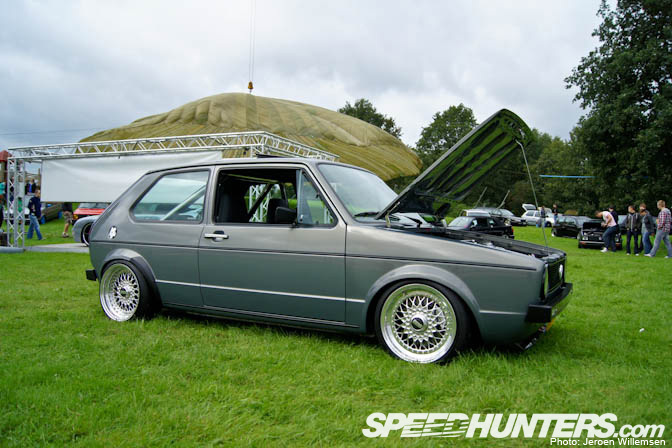 I'll
continue part two of the VW Fanatics show coverage with this gorgeous MKI. It
belongs to Ron Huijzer and I have featured it here before but I have now had the
chance to get a real close look and capture many of the details that I missed
before.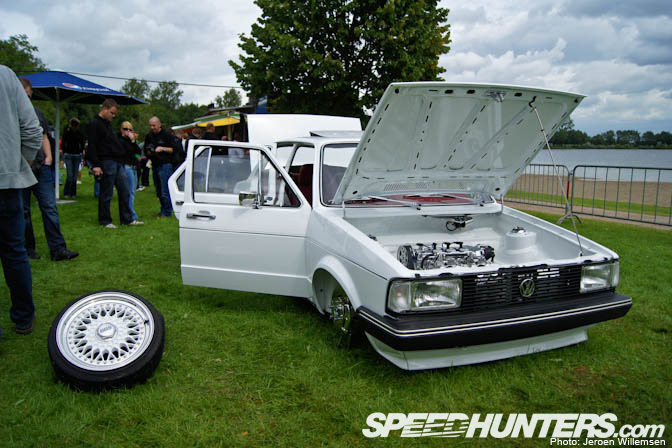 This Jetta
belongs to Oliver Verheij who is part of the organization and also shoots for Performance VW magazine. I'll have a full spotlight on this car because it
features some amazing parts inside and out.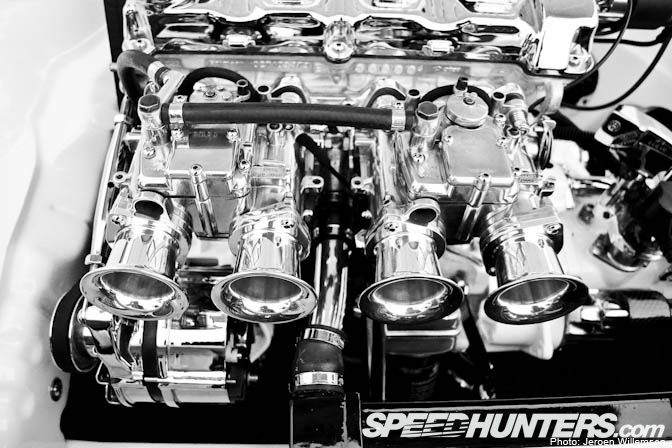 These Dual
Solex intakes are part of the engine bay. While I type this he is on his way to
the Edition38 show. So this is definitively not a trailer queen.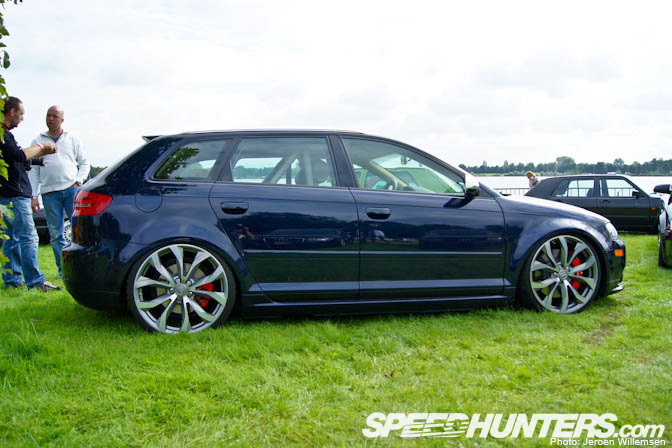 This unassuming
Audi A3 had a leather wrapped rollcage in the back and even a set of Porsche
calipers. On any other day I would have just walked past it and never noticed
these items.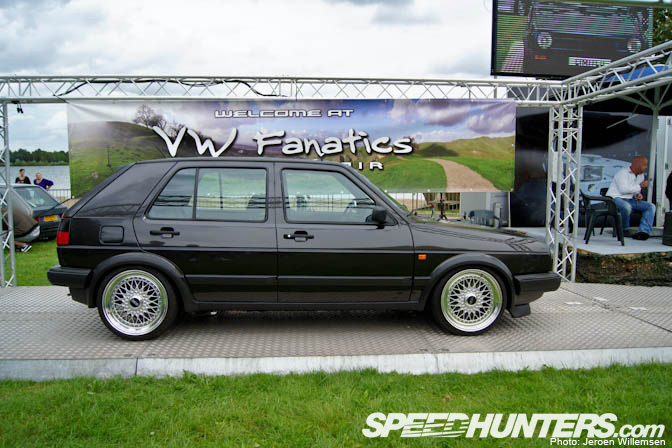 Here is a
rather special Golf called the 'Limited'. It was hand-built by Volkswagen Motorsport.
Only 71 of these 'Limited' models were produced. It features a G60 16v engine
with a race transmission and a Syncro all wheel drive system.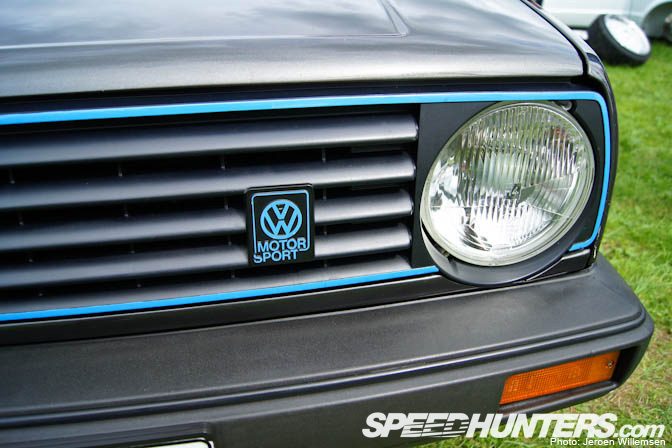 The car has
210BHP, making it the most powerful Golf ever produced until Volkswagen debuted the
MKIV R32 with 238BHP in 2003.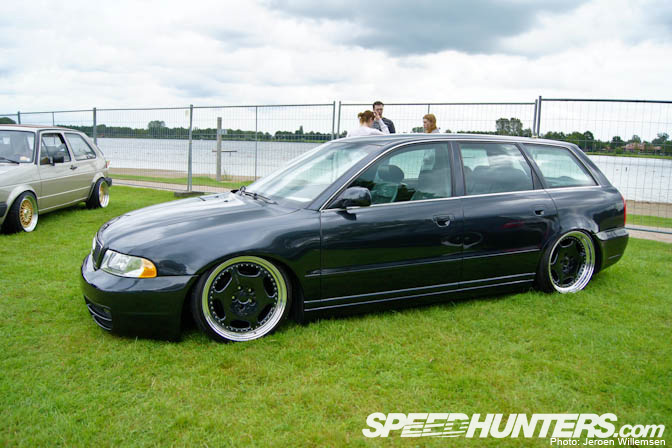 An older
generation A4 with a set of Carlson wheels.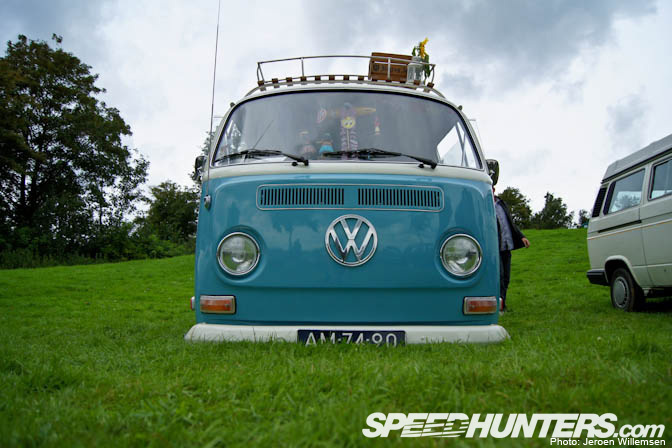 The grass
sometimes made a car look lower than it actually was but this Type 2 Bus from
1971 was really this low.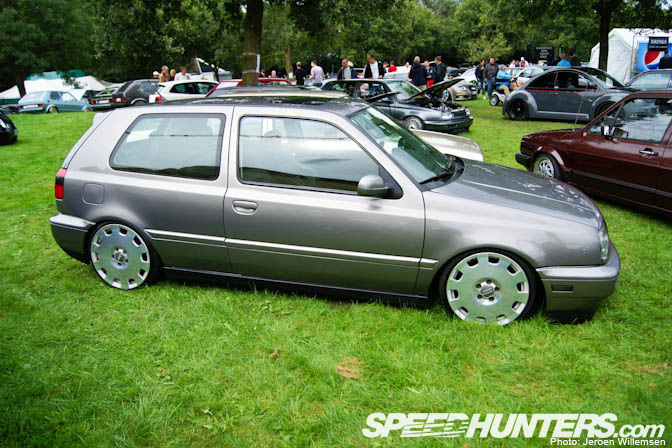 The owner
of this car asked me to be present at the upcoming Parkstad VAG Event this
month. I gave him around 100 Speedhunter stickers for the goodie bags they will
hand out at the entrance.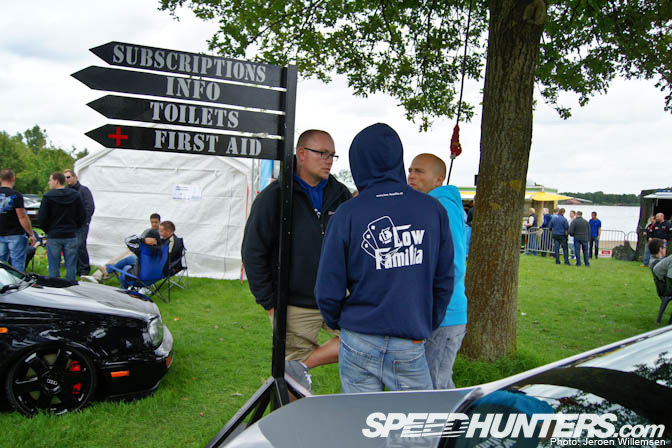 Members from
other clubs were also present like these guys from the Low Familia. They had
several cars on display.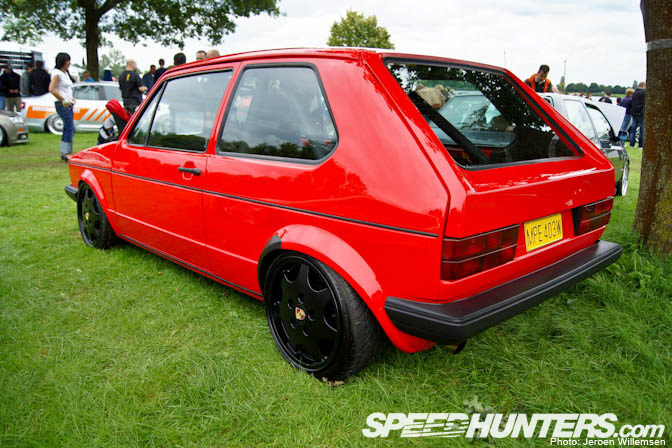 This red
MKI belongs to a member from the Westside Connection, I believe his name was
Chaz. He just bought the car back a week before the event after he sold it to
the previous owner. While the car was on stage he still had unfinished business
with the car.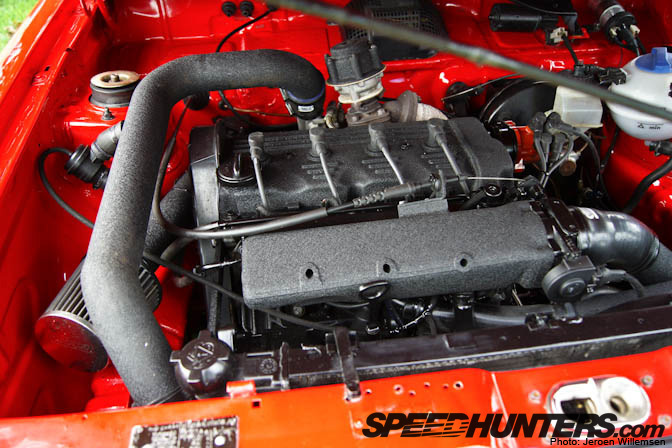 But to me
the car looked pretty finished so I'm curious as to what he will have in store
for the car.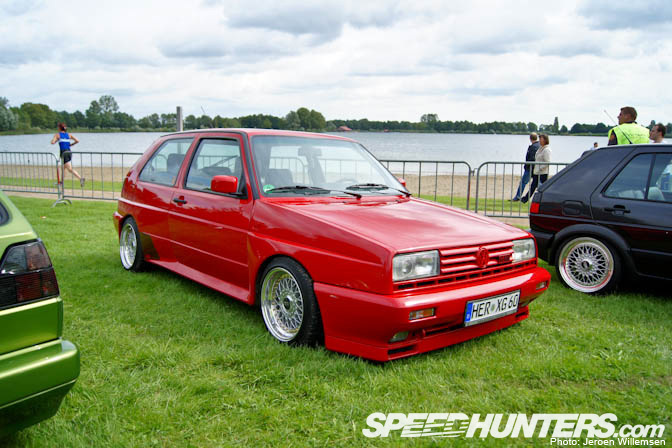 It is
always cool to see an original Golf Rallye. It was built as a homologation model
and featured a special supercharged 1763cc engine together with the Syncro
system.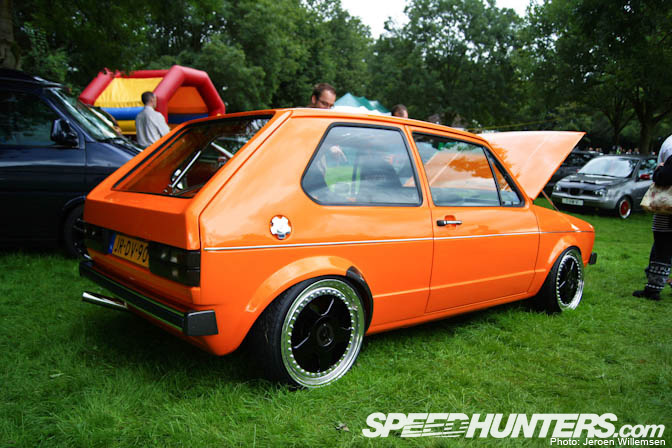 Orange
seems to be a popular color for the MKI especially amongst the Dutch Dubbers. Partly
due to the fact that orange is our national color.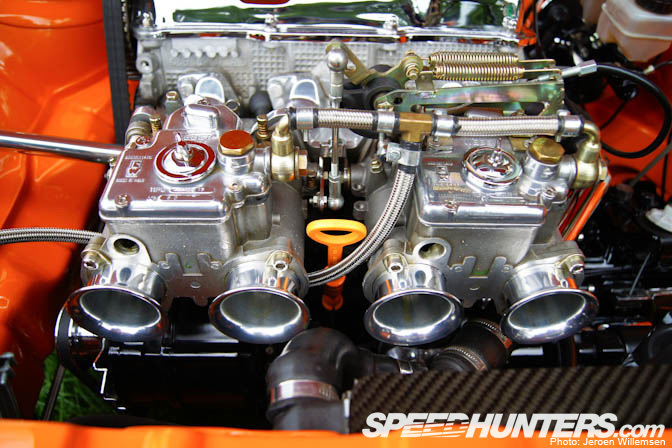 The car had
this nice set of dual Solex intakes.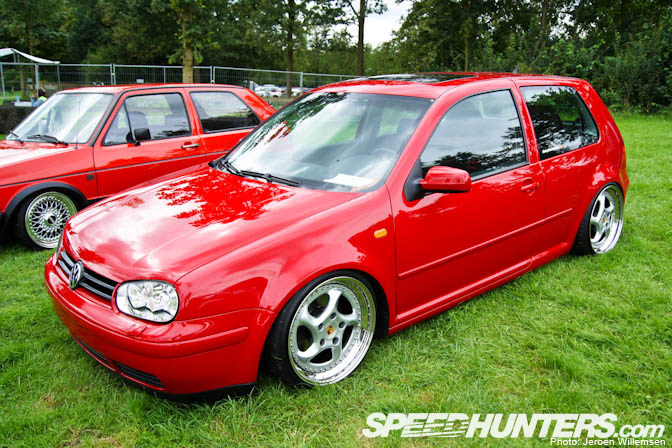 Back to a more
modern Golf with a striking red paintjob and split Porsche rims.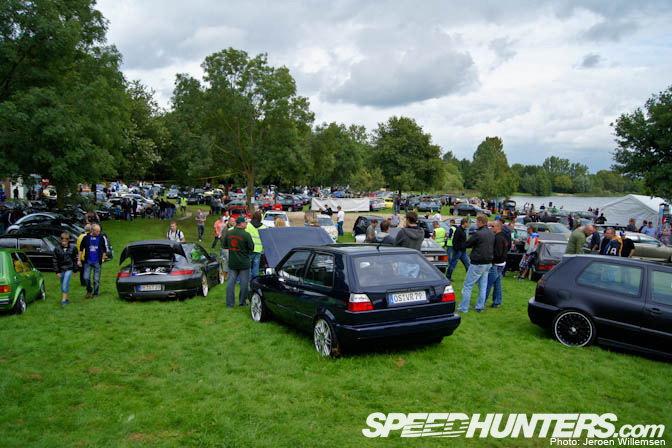 Here is a
view when standing on top of the hill.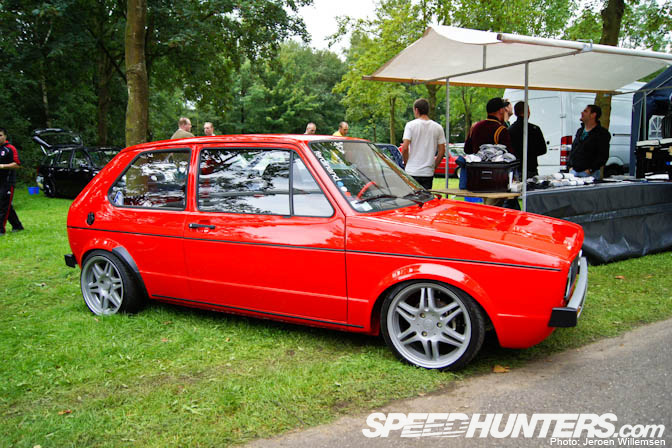 This red
MKI stood on the stand where they sold the Ferdinand clothing.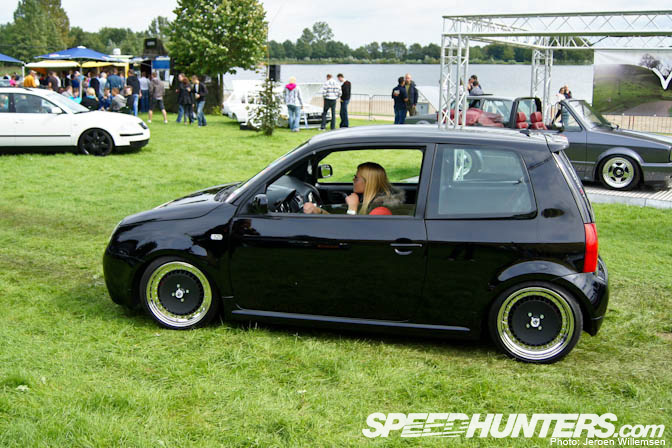 The small
Lupo is a very popular car in Holland thanks to its low base price and low fuel
consumption. The lovely lady behind the steering wheel also got her moment of
fame on the mainstage.
-Jeroen Willemsen