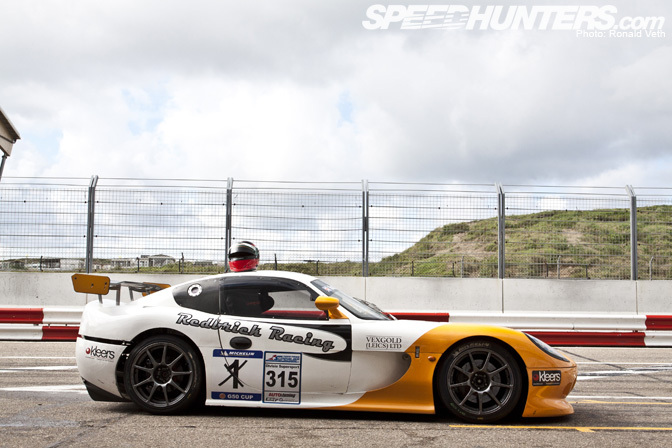 Sometimes events are held on the same day and unfortunately we as Speedhunters can't be everywhere at the same time. Luckily I got a call from a good friend who offered some of the shots he took at the recent Fast Car Festival in Holland.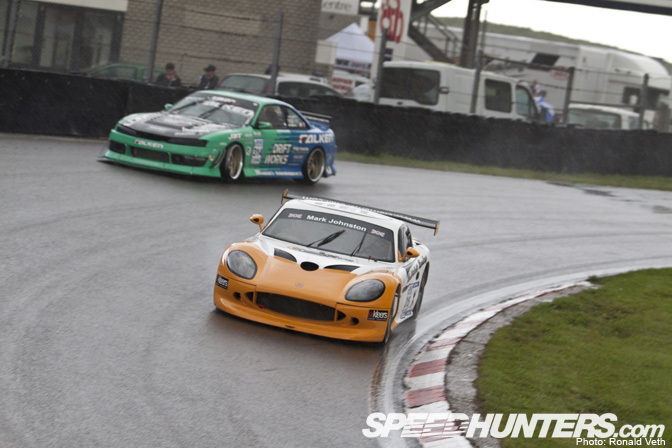 One of the companies that attended the show was Redbrick Racing. They have been to Holland several times before so they know the Zandvoort circuit. This time they brought this Ginetta G50 with Mark Johnston behind the wheel with them.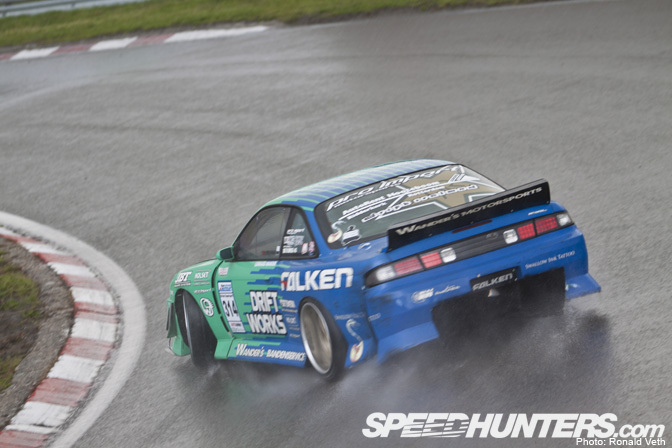 Lennard Wander brought his RB26 powered Nissan S14. The car had been set up for Time Attack but he couldn't resist getting the tail out when the rain started.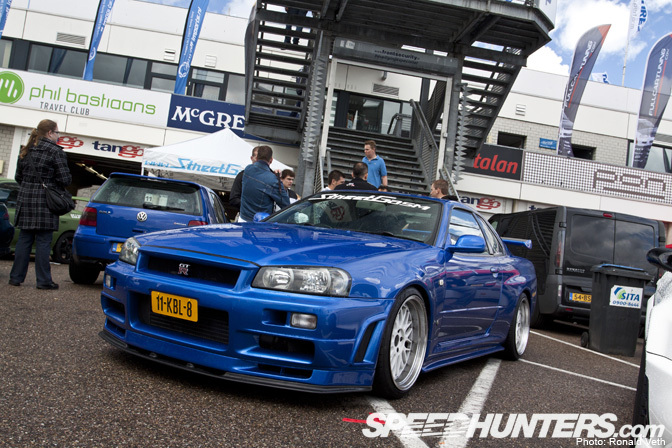 The Nissan Skyline R34 is still a car that gets my heart racing.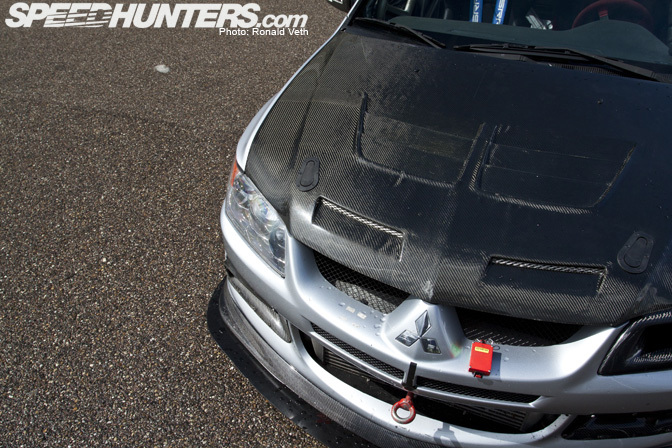 The small red box mounted on the front bumper of this EVO is the timing module.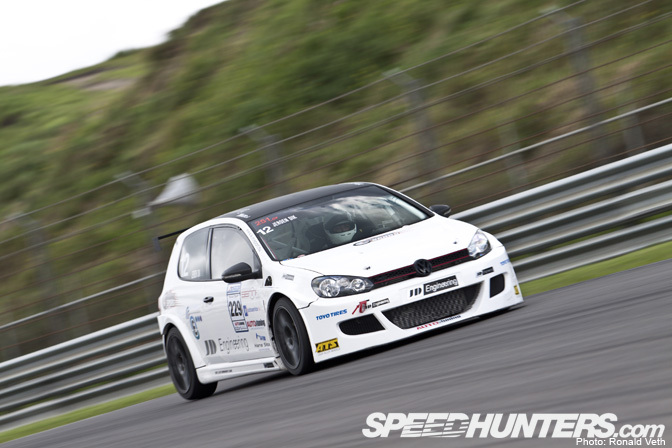 This new Golf VI with a diesel engine has been built by JD Engineering. Maybe it is time to take a closer look at this car in the near future.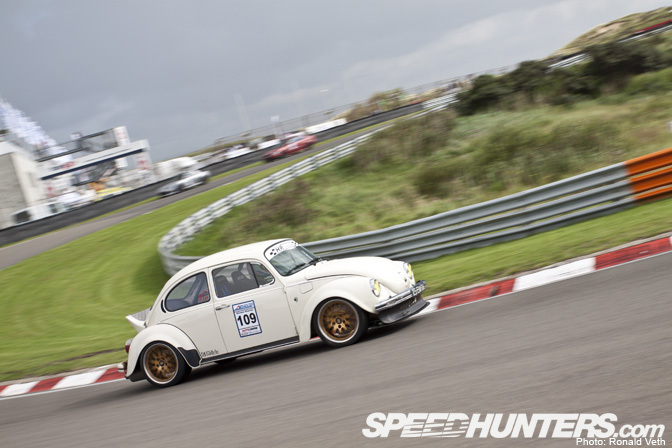 A Beetle wouldn't be my first choice to build as a Time Attack car but the owner of this car thought otherwise. It features an air cooled four cylinder boxer engine with a huge Borg-Warner turbo.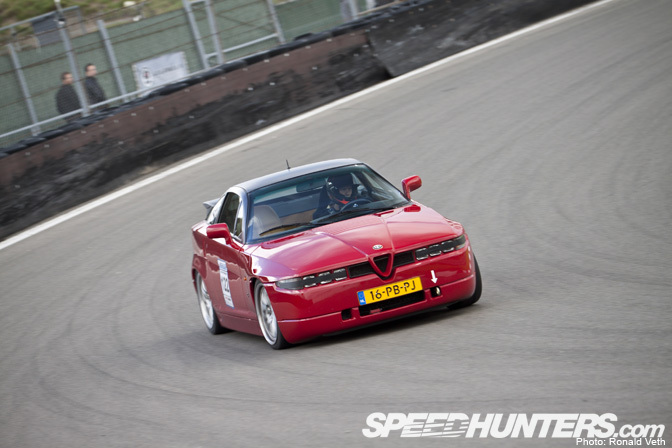 A car you don't see very often is this Alfa Romeo SZ. But despite this being a rare car the owner didn't hold back on the track.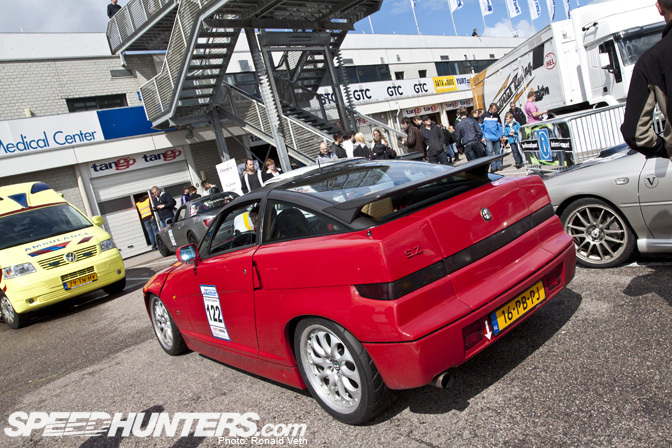 Around a thousand of these cars have been built and they are based on the Alfa Romeo 75. Zagato was responsible for building the car and put in a 3 litre V6 that powered the rear wheels.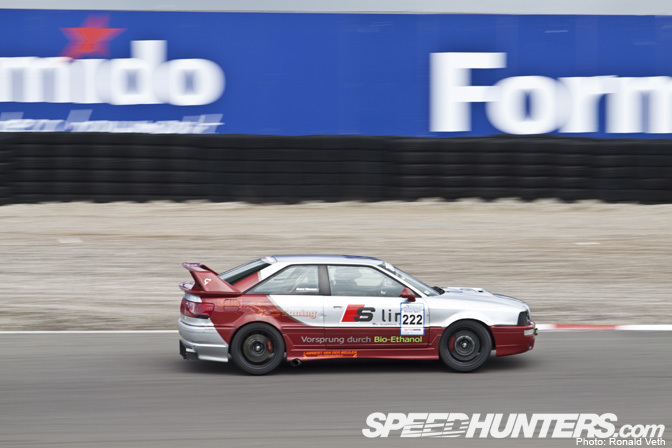 This Audi S2 is a familiar face within the Dutch Time Attack community and is always posting fast lap times.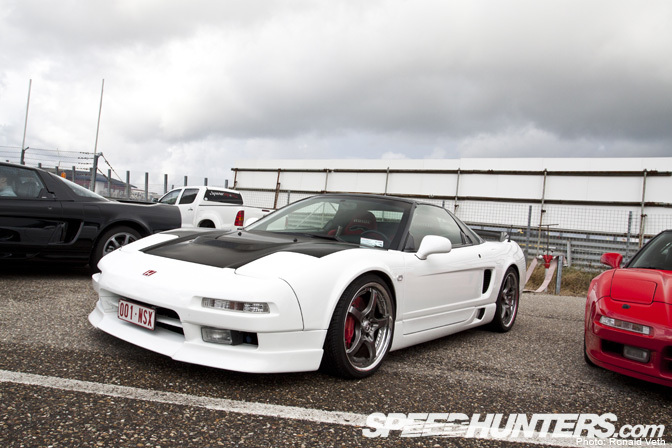 This Honda NSX came from Belgium and participated and was parked on the paddock.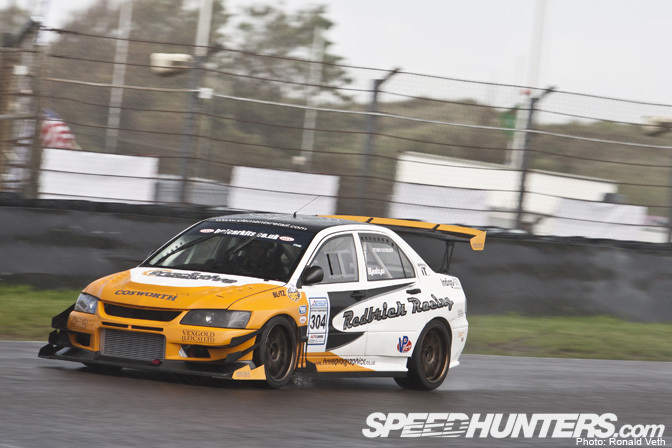 Red Brick Racing also brought their famous EVO IX alongside their Ginetta.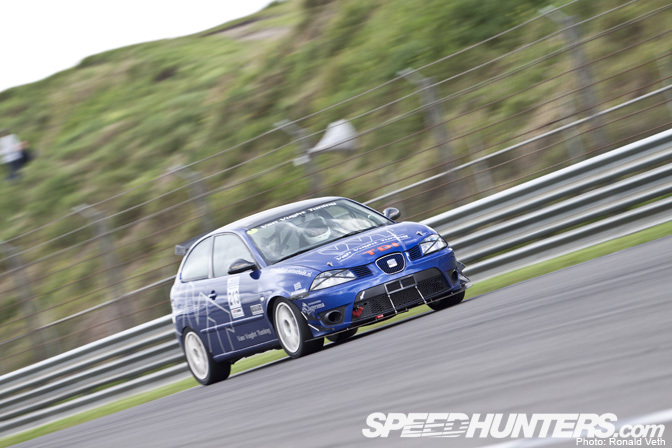 This cool nimble Seat Ibiza was one of the few diesel cars present and it is campaigned by the Van Vught Tuning team.
-Jeroen Willemsen