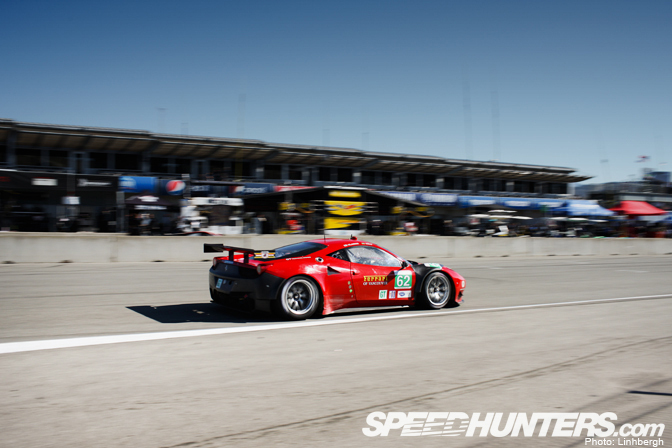 Now to wrap our three-part discussion on rules and regulations in motorsport as Tom Milner Sr., Andy Blackmore, Graham Goodwin, and Ricardo Divila tackle the topics of the costs of racing, the idea of GT3 in North America, the fan's perspective, and more.
Take it away boys!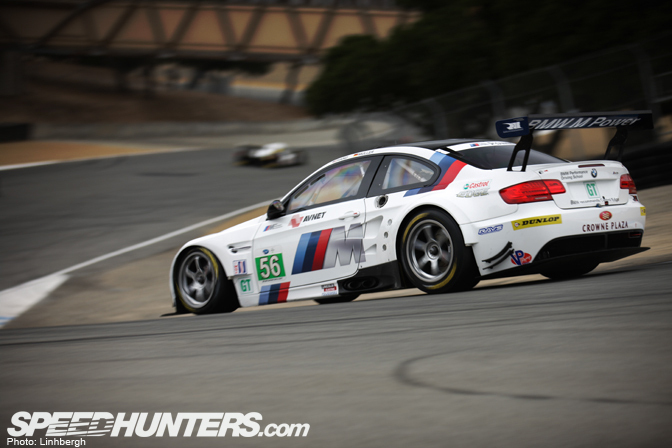 Speedhunters: A number of manufacturers have expressed their
intent to run in the new World Endurance Championship which effectively
replaces the ILMC from next year. Given how costs escalated during the
last years of the World Sports Car Championship, how do you think this
will play out?
Tom Milner Sr.:  It is my belief that it will not work out in
the long run; it has been tried too many times. More could be said, but
it would get too political, we know that gets nowhere.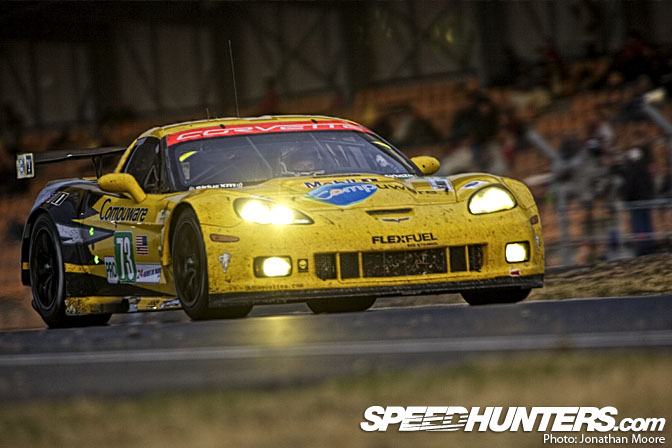 Andy Blackmore: One of the biggest hurdles will be travel
costs. Take any team, if they want to enter the World series, then their
travel costs are going to escalate out of control. They need to find
sponsorship which is not easy, particularly if we are going back into a
recession. The ACO has helped alleviate the problem a little this year
in saying the manufacturers can nominate local entrants, so we have
Rahal Letterman Lannigan running the ILMC events for BMW in North
American and Schnitzer in Europe. However, Sportscar racing is littered
with instances where series' were spread wider or became a World Series
and ultimately died because of budget. Notice a theme here? Budget,
Rules and the Show.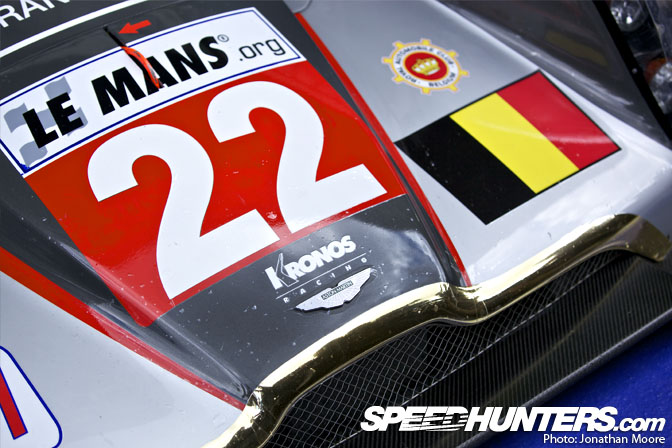 Graham Goodwin: I think we are about to re-enter a rather
cyclical period in endurance racing, determined by the decisions of the
OEMs and their respective engineering and marketing budgets, plus the
bravery or otherwise of the FIA/ACO in determining the regulatory
tipping point. I think we'll see new programmes emerging in the next few
years which will add immeasurably to the 'show' at the head of the
field, but if we are still going to get that show we need to remember
the contributions of the other competitors. 
Where I would like
to see action immediately is in recognising and rewarding the efforts of
the privateer. Give them something meaningful to fight for and they'll
stay around even as the factory programmed almost inevitably ebb and
flow.  The solution to that enigma can unlock a high quality supporting
cast both in the WEC and in the other 'regional' ACO rules
Championships. Lose them and the WEC is a ticking time bomb.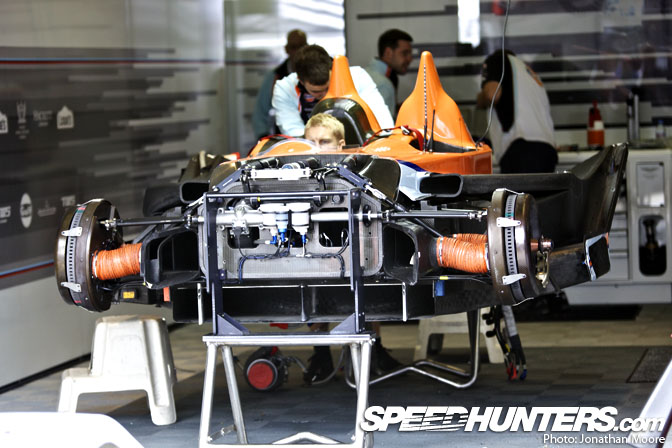 Ricardo Divila: It will be a repeat of the previous
championships. For example, while the respective boards have the will to
finance it, they will slug it out until the money runs out, and at the
same time privateer teams will be squeezed out due to
non-competitiveness. But then, this has always been cyclic, and the
wheel will just keep on turning.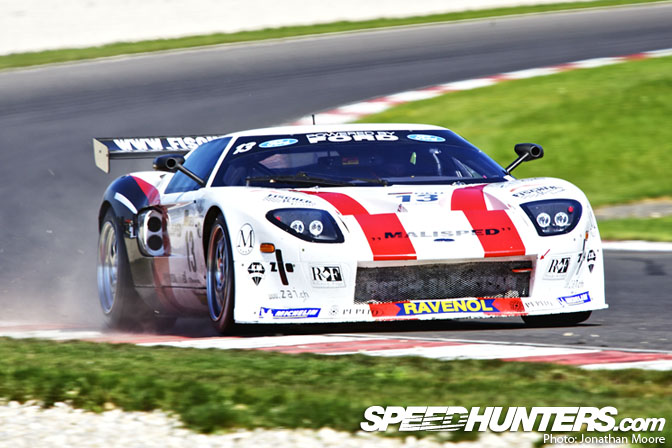 Speedhunters: GT3 in North America: Most of us have seen GT3
cars racing first hand, be it in the FIA GT3 series or at the Nurburging
24 Hours. Do you think they should race in North America? Will this be
the making of Grand Am or ALMS?
Tom Milner Sr.: Absolutely, and sooner rather than later. IMSA
(ALMS) is the right venue. The IMSA/ALMS series has the know-how,
spectators and history. IMSA needs to free itself from their current
relationship to some extent, to be in control of their own destiny and
give the American race fans what they want to see.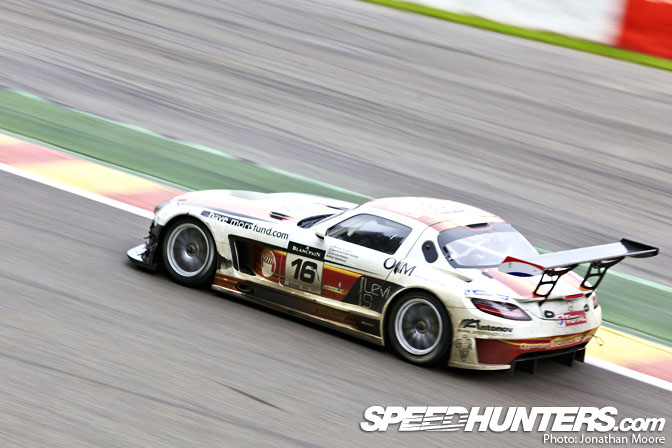 Andy Blackmore: As a fan I find it strange that neither US
Sportscar series has capitalized on the growth of GT3 and the number of
chassis around. Virtually all the cars are available in North America,
so again, you can engage the casual viewer. Lamborghini, BMW, Mercedes,
Ford, Audi, McLaren to name a few. Teams and series are still
struggling from the last recession and now uncertainty has brought more
caution. A cheaper formula will help fill the grids and have
entertaining racing. This will also help teams stay in business and help
the economy. The downside is less exotic machinery.
People often argue GT3 would be too slow, but this is inaccurate,
they are pretty close to GT2/GTE cars (witness the Nurburgring 24hrs).
Now the common comparison of the GTC Porsche 911 Cup car isn't really
relevant as this is really a one-make series turn-key car, rather than a
fully spec'd GT3 car. This GT3  class could be adjusted to close the
gap if necessary. So, what happens next? Interestingly the new Grand Am
GT spec Ferrari F458 which is testing is based on the GT3 spec car.
Seems this is the way GRAND-AM will integrate GT3. Who's next? Audi,
BMW?
Both series' are at a cross road, fighting for TV audiences and
entries. In the ALMS we have a distinct lack of LMP cars, two one-make
classes and have their hands tied to the ACO rules back in Europe. In
GRAND-AM you have ugly prototypes no one seems to like and GT cars which
are sometimes production based (such as the Porsche) and sometimes
Sihouette (like the Camaro, which was once a Pontiac). GRAND-AM are due
to announce new more attractive Prototypes , but will that be enough?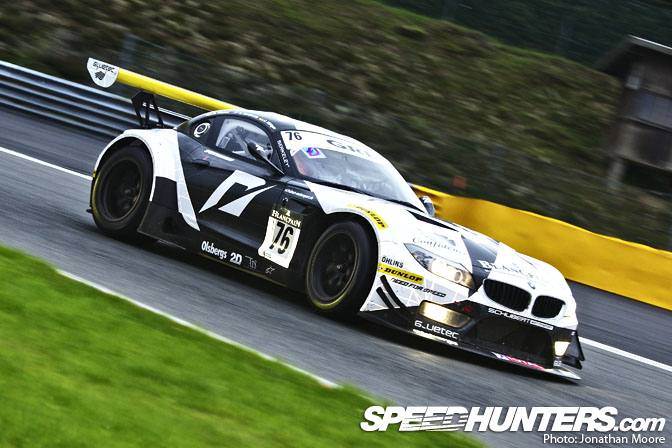 Graham Goodwin: There's no reason why GT3 cars shouldn't play a
part in North America, but there are major problems with integrating
them into existing Series. Grand Am have made it pretty clear that 'Euro
spec' GT3s have no place in their paddock, the Ferrari which tested
recently was a fundamentally different animal. You'd have to say then
that a stand-alone race in support of the main show looks unlikely
there.
Over at the ALMS there are also several barriers, the first being
that the cars would need a fundamentally different balance of
performance. The ALMS would, very sensibly, not want their current, very
high quality, GT teams asking questions on how a supposedly 'junior',
class car might be faster at some tracks. Could GT3 work as a standalone
support series there? Yes it could but then you get into the current GT
Wars with the rival sanctioning bodies finding no middle ground
whatsoever.
Such a series would certainly have fan support but it
would come at some cost. The IMSA GT3 Challenge and SCCA Pro Racing
World Challenge for instance would be left looking over their shoulders.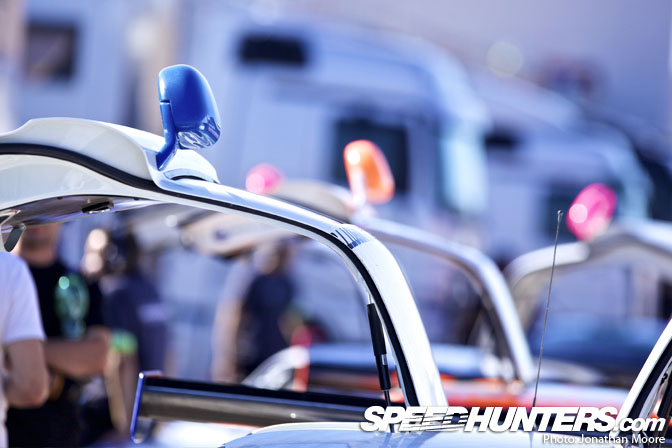 Ricardo Divila: Having done racing in this class recently
(Nurburgring 24H and Spa 24H) i would like to think so, but am not
familiar enough with the bulk of US racing, just knowledge of ALMS and
IRL. The LMS in 2012 seems to be heading in this direction, mainly by
being eviscerated by the ILMC and now WEC, leaving few cars to compete.
Presumably ALMS is in same situation, as just a couple of LMP cars are
running.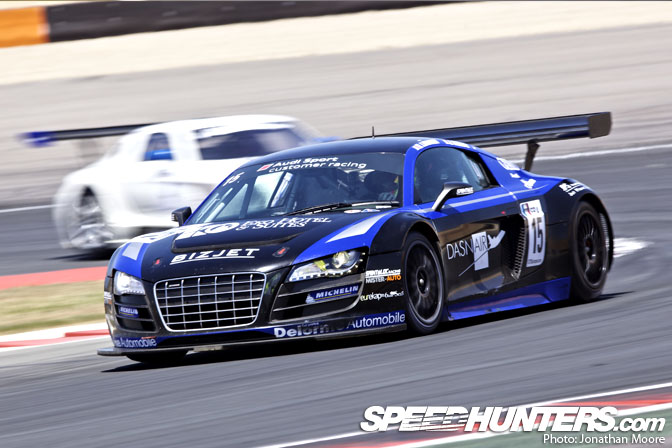 Speedhunters: Can costs with GT3 cars be kept to an acceptable level?
Tom Milner Sr.: Yes, most cars are already cheaper to run than ACO GTE cars.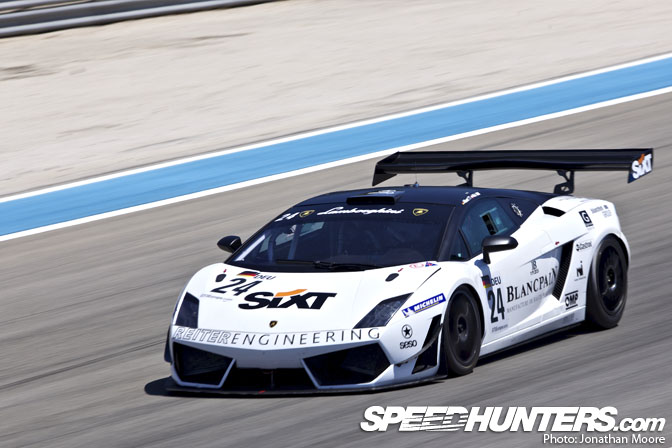 Andy Blackmore: I think the SRO, the driving force of GT3 in
recent years, has done a good job of keeping the cars to a reasonable
level, but we almost need a worldwide agreement should GT3 expand
worldwide. The fact these cars are closer in production helps.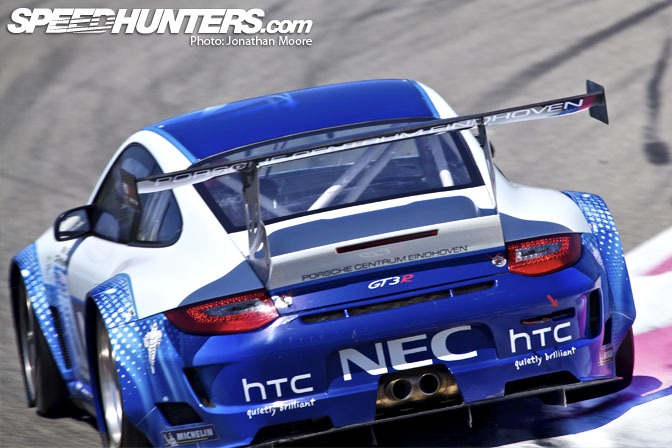 Graham Goodwin: Not if the current philosophy continues to
prevail. For a formula supposedly rather closer to production cars than
the current GTE regs there are alarming signs of escalation. Take a look
at the cars when GT3 began on the free archive at dailysportscar – look
at an Aston Martin DBRS9 then and now – the current car looks closer to
a GT1 than a road car and they aren't alone. Porsche for instance has
designed and marketed three entirely different cars for the GT3 market
in less than half a decade, each subsequent evolution rendering its
(still new) predecessor entirely obselete. 
The Ferrari 430
Scuderia upgrade kit cost €150,000. 430 GT3 owners were left with a
choice of sticking with their original car and finding themselves miles
off the pace, or investing in a kit that had a competitive life at the
sharper end of the grid for 18 months with a faster, but far less
reliable, car. There are signs of a positive response from some angles,
Mclaren's packaged approach is interesting, but can they hold to that if
the realities of balance of performance render their customers
relatively uncompetitive? We'll see!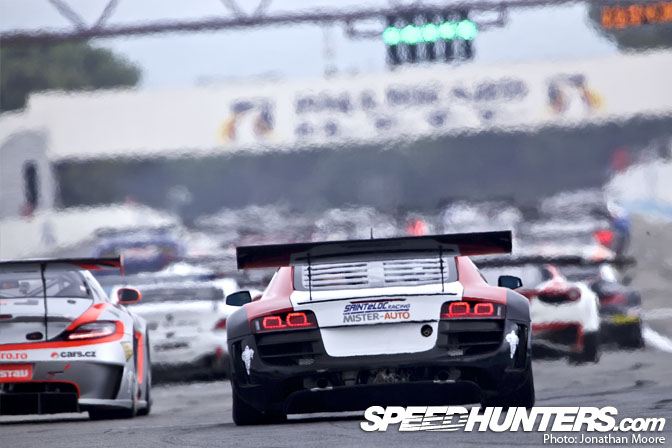 Ricardo Divila: From the last couple of year's experience, yes, but just. LMP2 cars are not too far away in costs.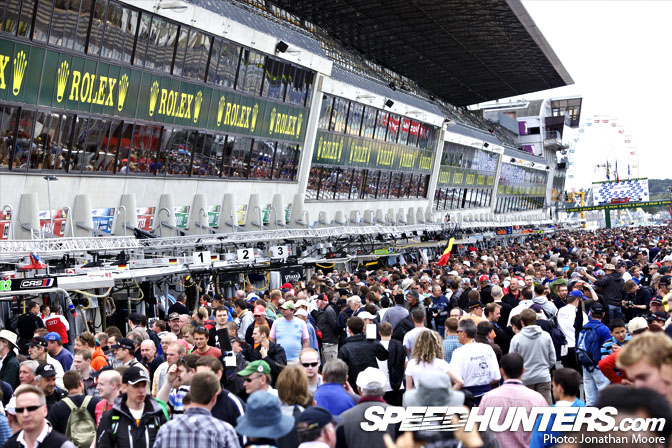 Speedhunters:
How about the fan's perspective? Do you think most people want to see
championships with severe rules and the sanctions, or would they prefer
more open ended championships?
Tom Milner Sr.: I think people like both.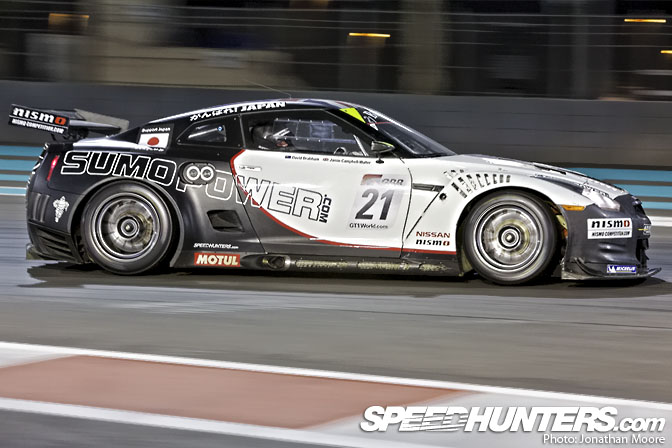 Andy Blackmore: The fan wants to see great cars and great racing. This needs to be the #1 and #2 priorities. The
casual fan will connect more with a Touring or GT car because they can
relate to it. I remember as a teen having an argument with someone
because they really believed their dad's Vauxhall Vectra was the same as
John Cleland's racing machine in the BTCC! Just last weekend, I was
speaking to a Corvette owner who thought his car was the same as one
Vettes in the ALMS. I did smile, but in many ways that is exactly what
the car manufacturers in GT want the consumer to believe. They are
trying to sell cars.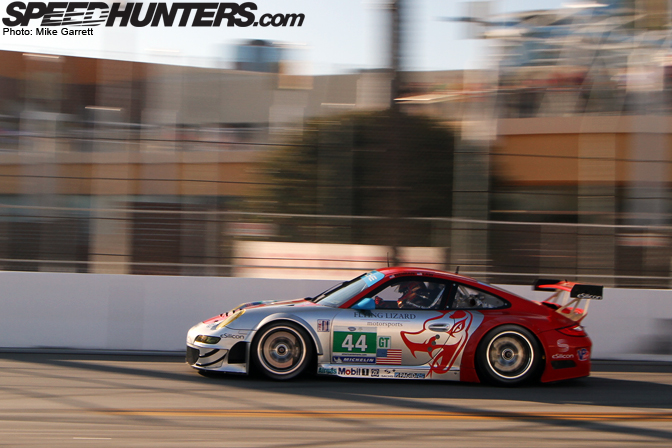 Graham Goodwin: Fans want to see racing, and whilst there is
no doubt whatsoever that many come along  relishing the prospect of a
shunt, I believe that most really want to see a race. I live in the
world of the happy medium – I think we should reward cleverness and
talent and punish bad behaviour. In parts of the sport we seem to have
forgotten both of those things and I believe the fan experience is the
poorer for it.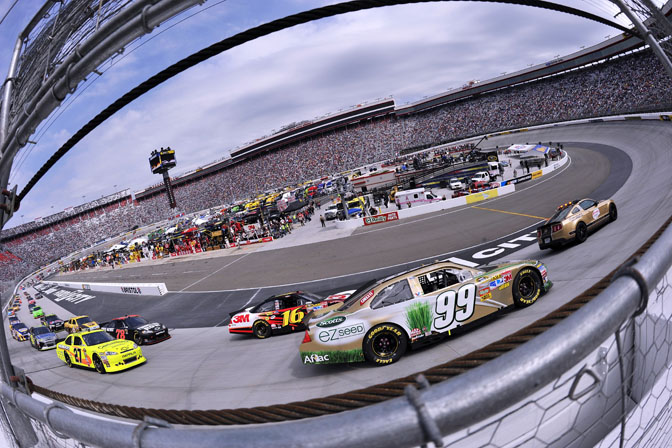 Ricardo Divila: Fans seem to
respond to high performance and personalities. Enclaves of tech lovers
do exist, but they do not make up the great majority of people who give
racers an audience and a living. Given that there are examples such as
NASCAR, with a huge fan base, it seems to work.
A big thanks goes to all who participated in this, and as usual feel free to sound off with your own comments below.
Discussion prepared by Mike Garrett, Rod Chong, and Charles Kha.
Are Rules and Regulations Destroying Motorsport Pt.1