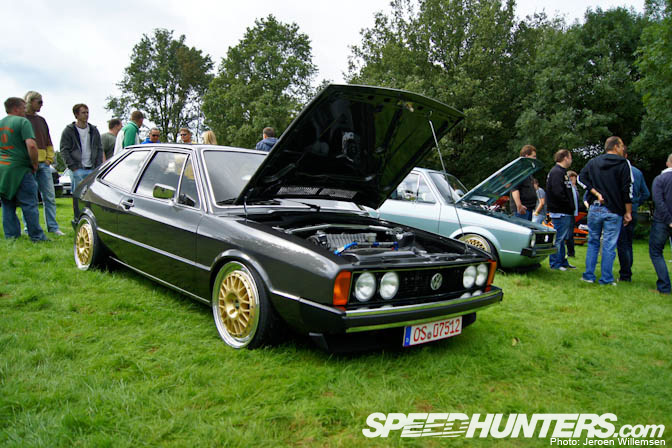 While
visiting the VW Fanatics show I wanted to focus a bit more on the cars that had
full engine rebuilds. I spotted a group of cars that looked fairly similar
exterior wise but all of them had something special under the hood. The cars
belonged to a group of friends that are part of a team called Saugergroup. They
call Osnabruck in Germany their home and have built their cars as road going
hillclimb cars.
I'll have a
spotlight on all three cars but I wanted to start with this Volkswagen Typ53
also known as the Scirocco. The car rolled from the factory line in 1979 but
the owner changed the exterior to resemble the 1977 model.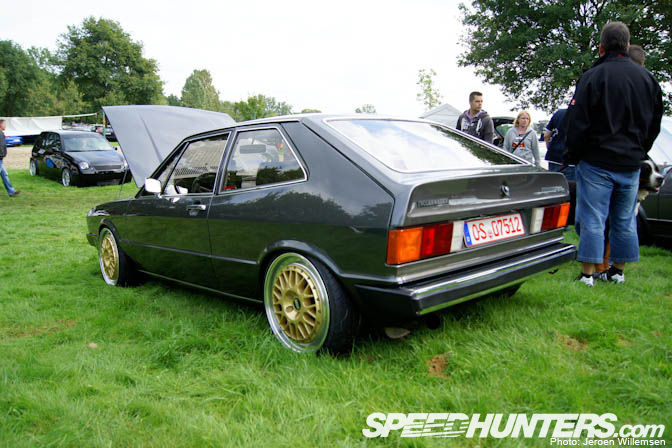 Other
modifications to the exterior include a new grey color borrowed from Porsche and
the modified fenders to accommodate the new wheels.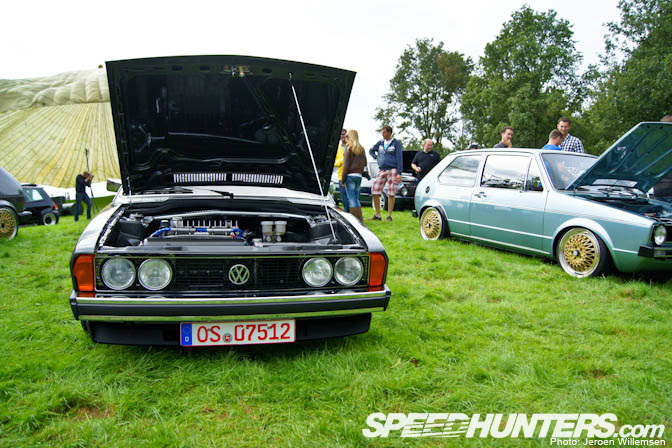 But it gets
really interesting when we take a look underneath the bonnet. The car you see
on the right is also a member of the same group.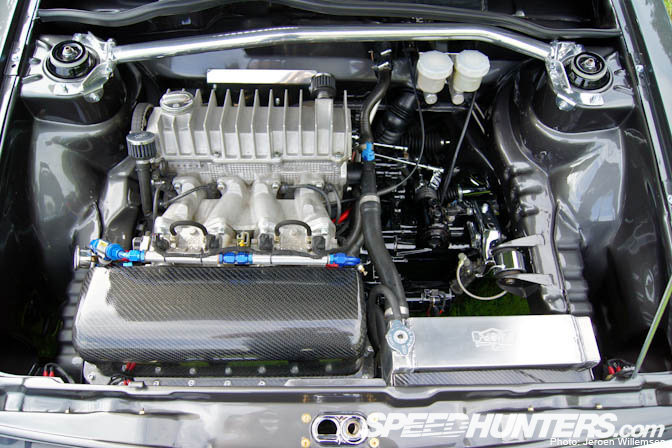 When I
spoke to the owner he mentioned he was a big fan of Hillclimb cars and he
wanted to built one for himself. So he started with the engine that is 2 litre 8v, based on a Golf MKIII GTI block with a set of 83mm racing pistons that
connects to a balanced crankshaft.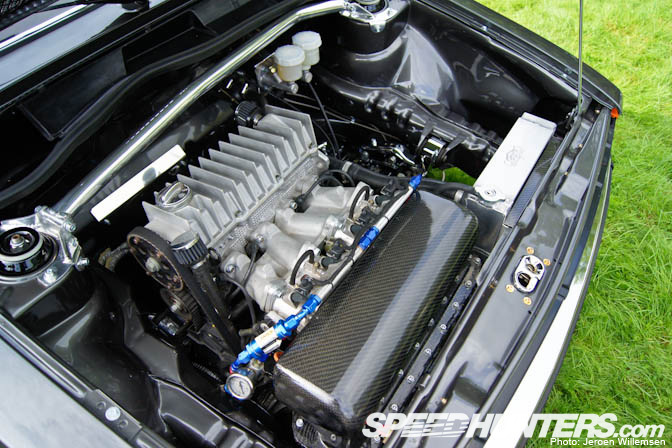 The cylinder
head is made by HTN and houses the Schrick valves and race camshaft. Inside the
carbon Spiess air box are four individual throttle bodies with a butterfly
operation mechanism.
The entire
custom engine now has 213BHP and 219Nm. I thought that was pretty impressive
for 8v engine.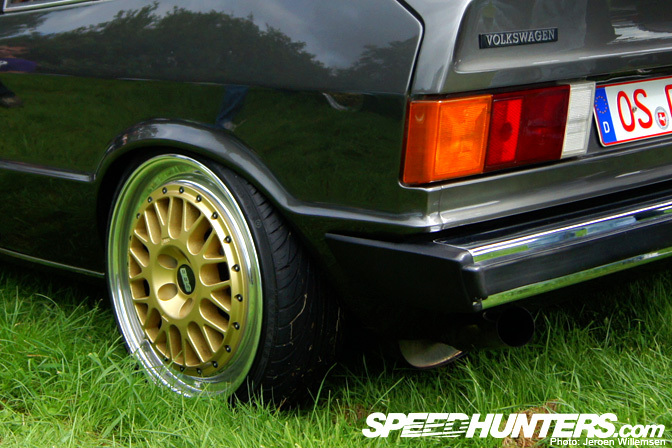 The
aforementioned wheels are BBS E26 race wheels in 17″x7″ with 185/35/17 rubber
wrapped around them. I'm starting to see these kind of wheels popping up more and more at every VW
show I attend nowadays. I always hear a lot of mixed comments about them but I
really like the style.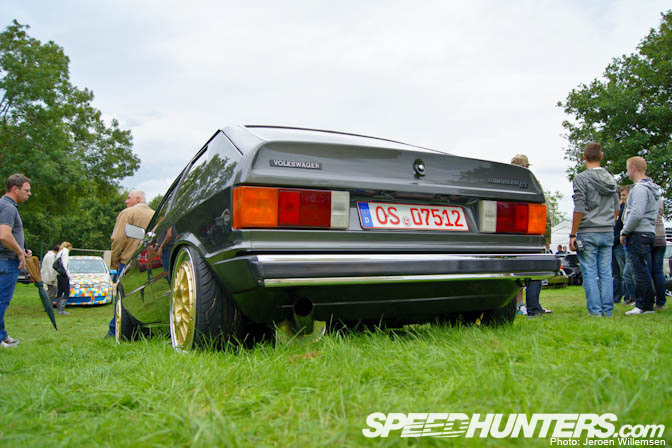 I'm a real
fan of these older generation cars like this Scirocco and the other MKIs I'm going
to show you. They still retain that old school feel but with a lot of new and
improved parts.
-Jeroen Willemsen