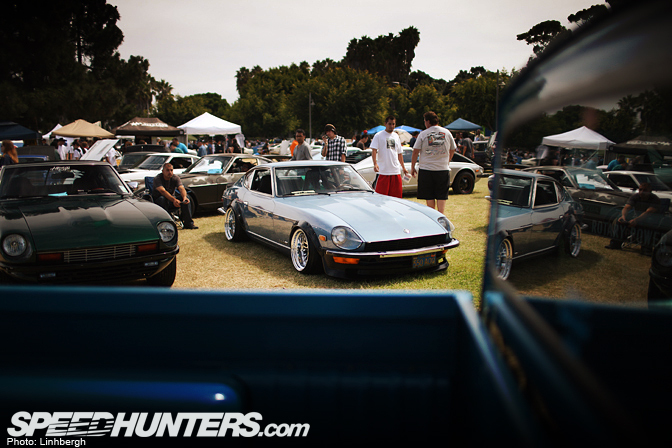 This years' Japanese Classic Car show was without a doubt, the biggest it has ever been. All kinds of nostalgic Japanese cars filled the lawn of the Queen Mary to the brim. But one of those that suck out from the crowd was this rather slammed example of a 1974 Datsun 260Z.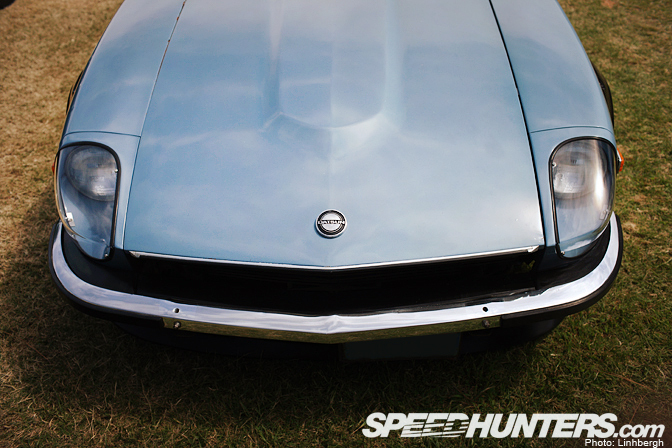 This very 260Z sports 240ZG flares, an MSA front bumper, and a pair of headlight covers –an item no classic Z would be complete without these days.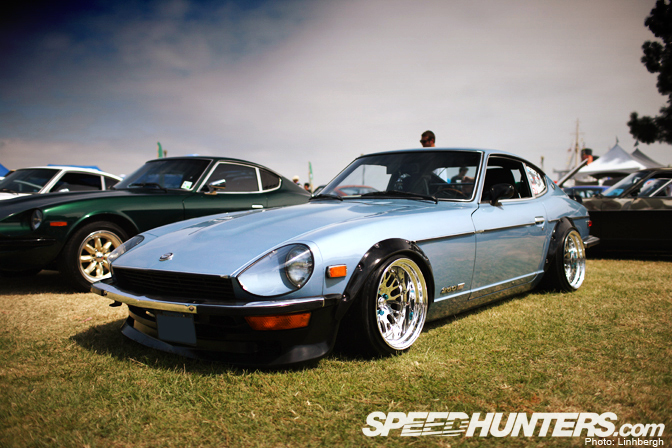 The owner was able to get a set of coil overs for the DC2 Integra to fit on to the 260Z which resulted in the more-than-just-low ride height.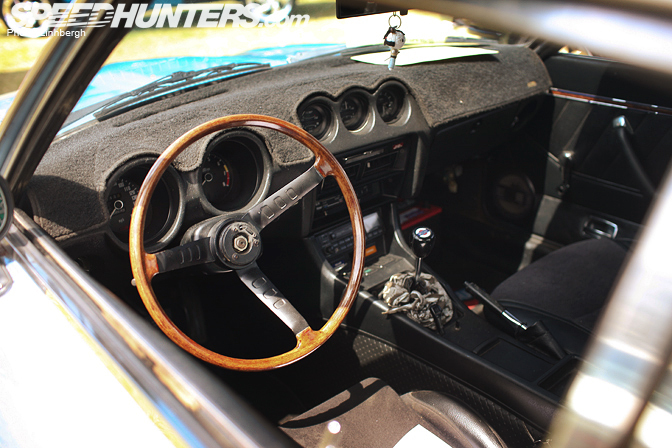 The interior has been kept relatively stock.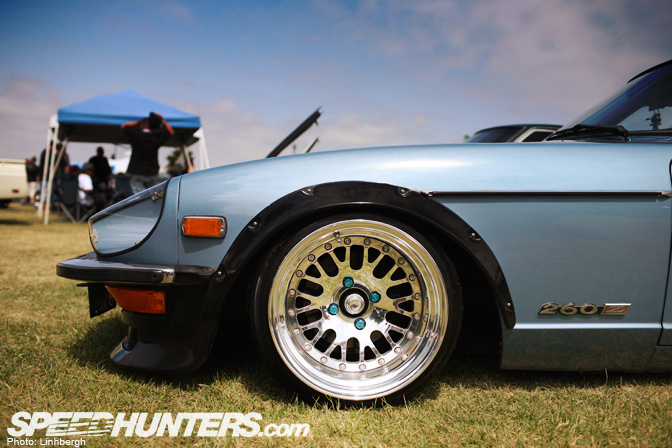 Wheel choice is always make-or-break factor of a modified car. And the CCW Classics, which are 16×10.5 32 all around, makes this car.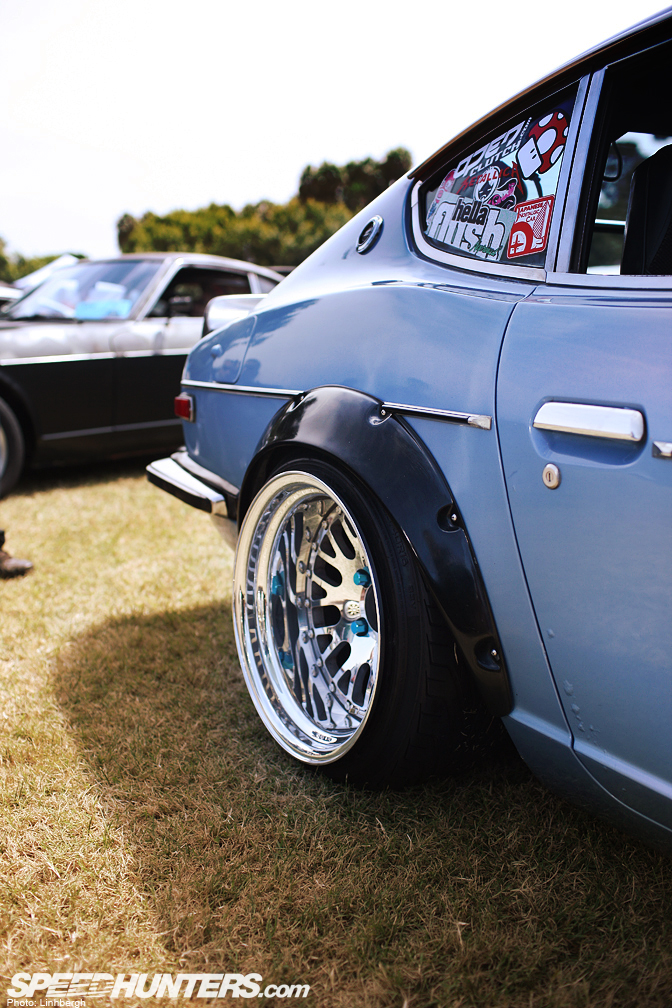 Even though the car is sporting a set of fender flares, the owner still went for a stretch (205/40/16 tire on a 10.5") to fit the wheel under the fender and wheel well.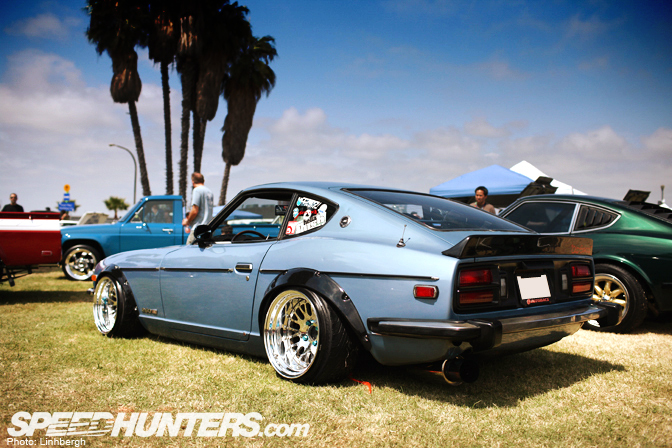 This car may not have been the most functional car at JCCS, but how it sits, how impressively clean it is and the huge chromed out CCWs definitely helped make it a crowed favorite.
One thing is for certain, it sure impressed us.
-Linhbergh
Speedhunters 2011 JCCS Coverage