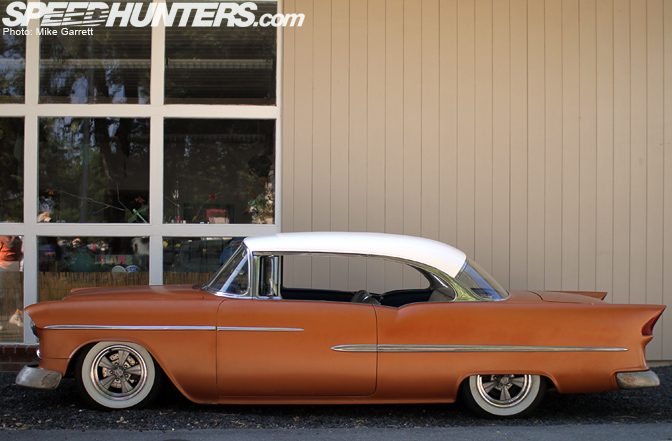 The other day I spotlighted a very high riding '55 Chevy gasser from Billetproof. Today I have another '55 from the show, albeit one that's done in an entirely different way.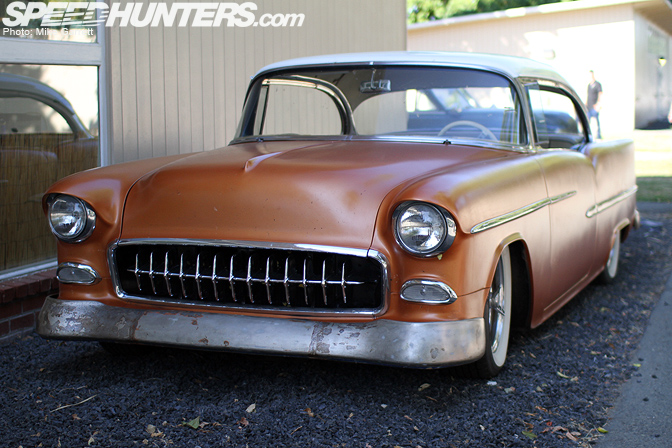 You don't see many "kustom" style '55 Chevys, and that's a big reason why I was drawn to this very low two-door hardtop.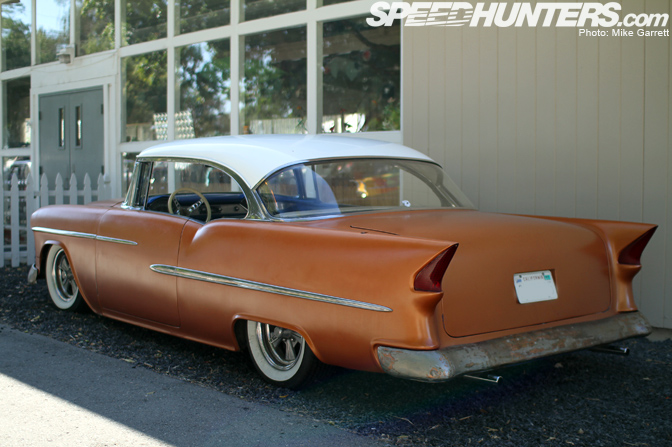 Ths car has had some subtle bodywork done to it. The the taillights and fins are more pronounced then what you'd see on a stock '55 for example.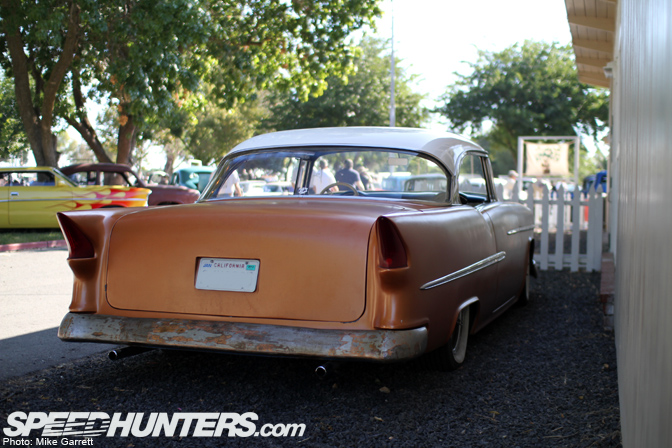 But at the same time the car is still clearly identifiable as a '55 Chevy, with I thought was cool.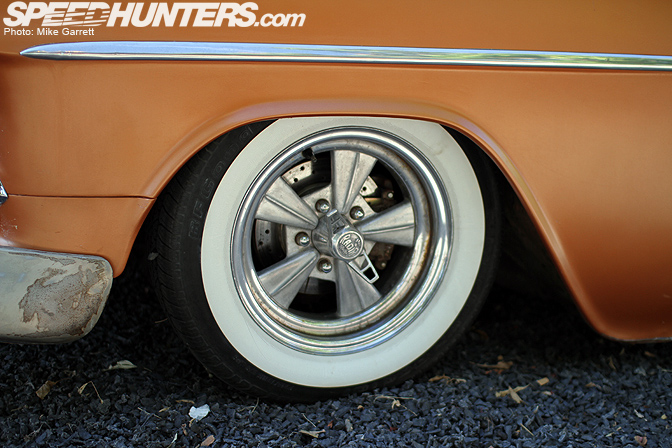 The Radir wheels and wide white walls look fantastic tucked into the fenders. Keen eyes will also spot the disc brake conversion, which leads me to think this car has been built to drive as well as it looks.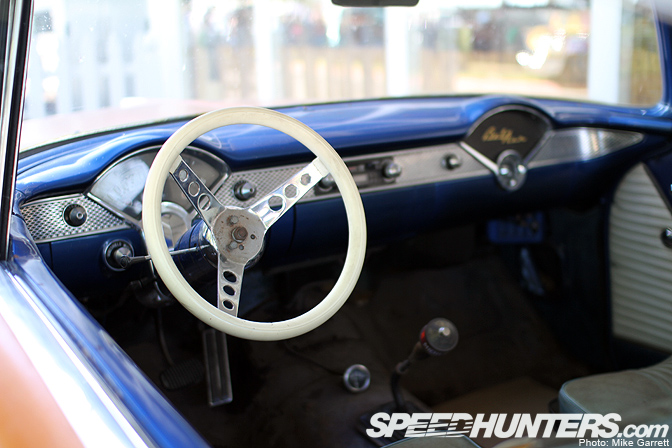 The manual transmission isn't something I was expecting to see in this sort of car. Very cool.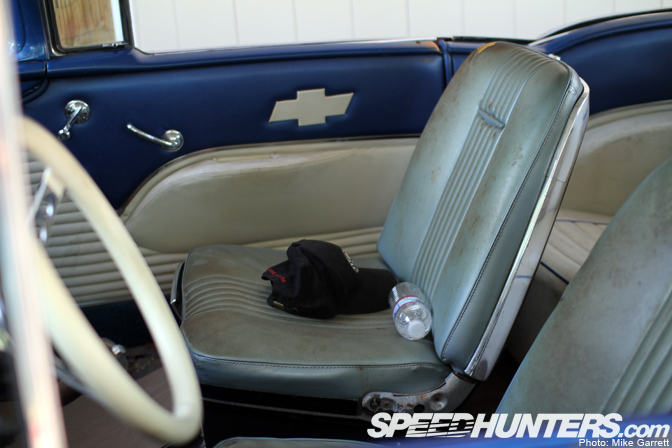 The Ford Thunderbird bucket seats were also a neat touch.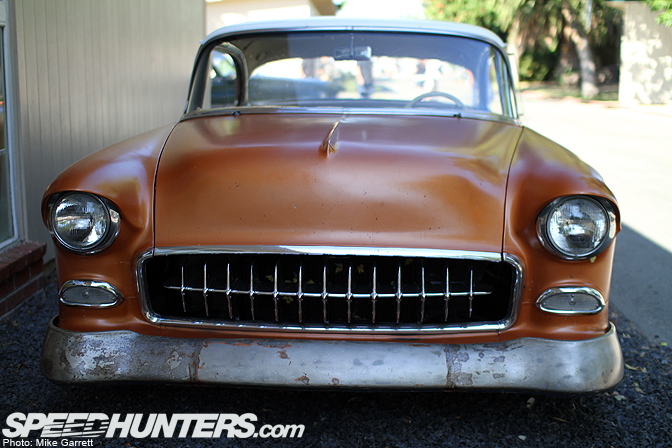 High or low, I love me some '55 Chevys, and this is one of the most unique examples I've ever seen.
-Mike Garrett
More Chevy Features on Speedhunters