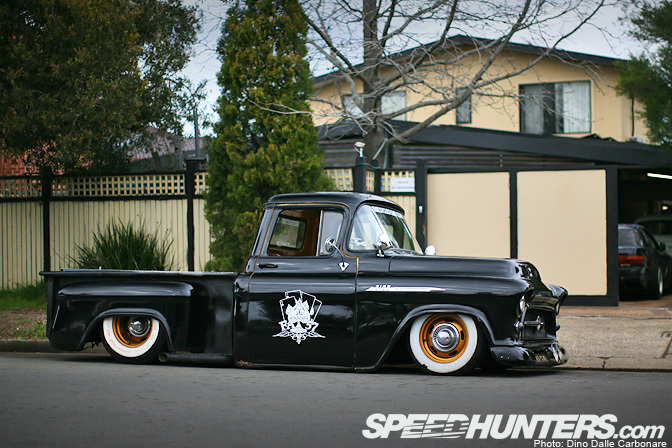 We hope you enjoyed the tour of FAT57 Customs but it doesn't end there as we have a spotlight on Beauman Jones' 1956 Chevrolet pickup.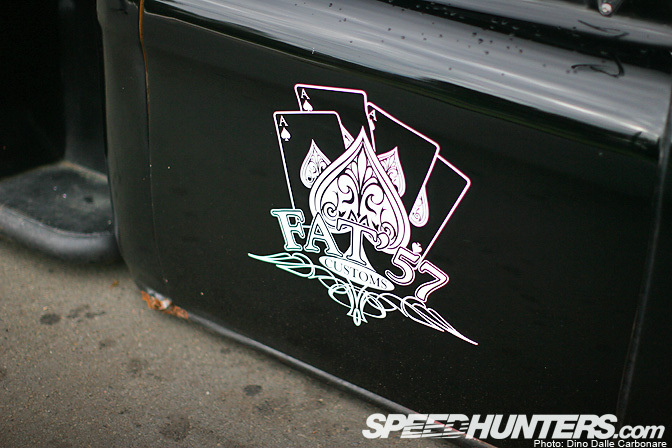 When Dino and I arrived at Fat57, we both agreed that a spotlight on this bagged machine was a must. Particularly as it was virtually sitting on the ground!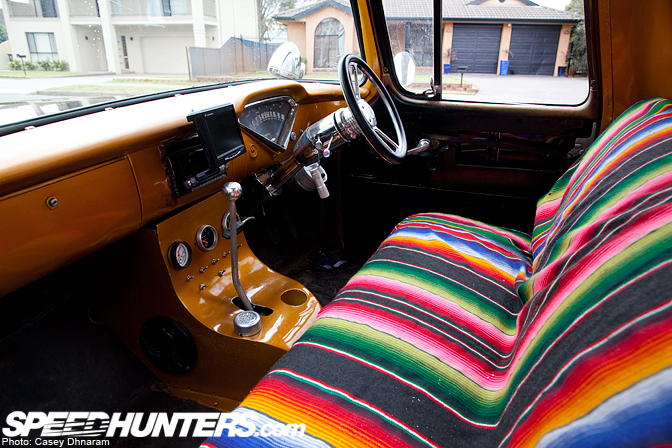 Beauman assembled this truck with spare parts that the Jones family had lying around in the backyard.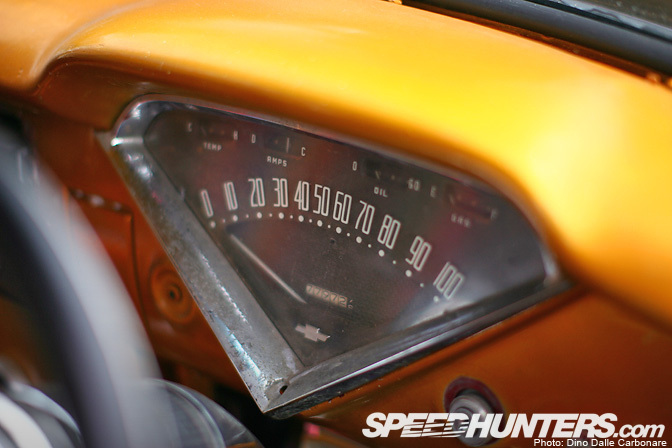 The dash has received a coat of bronze paint…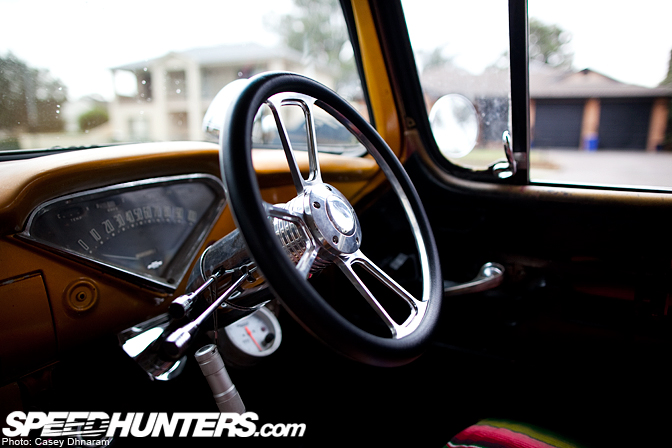 …While the steering wheel spokes and column add some polish to the mix.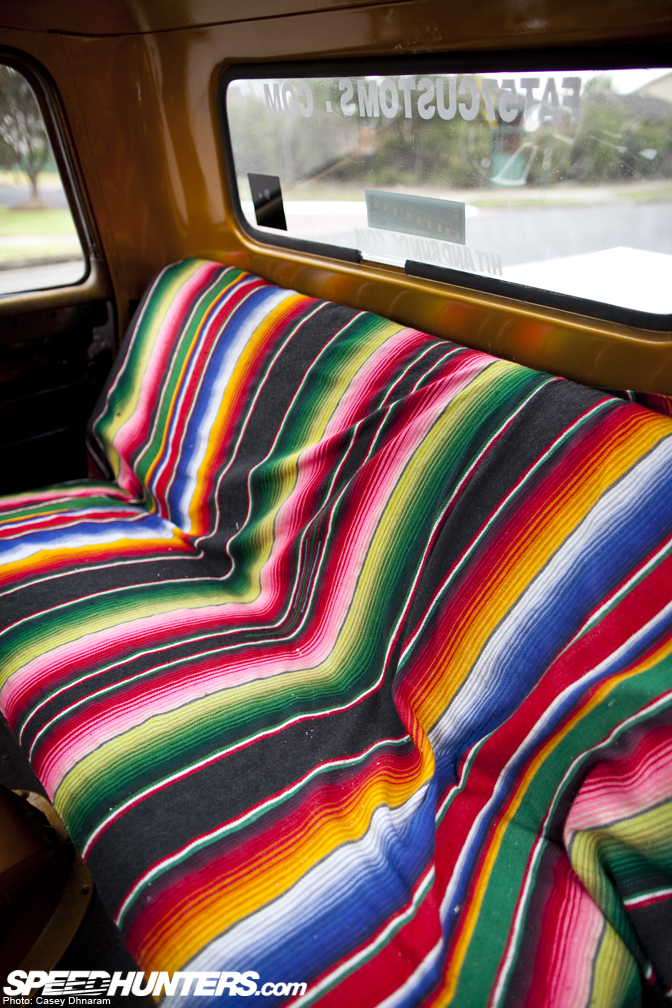 The seats have been covered with a 'Mexican Blanket'.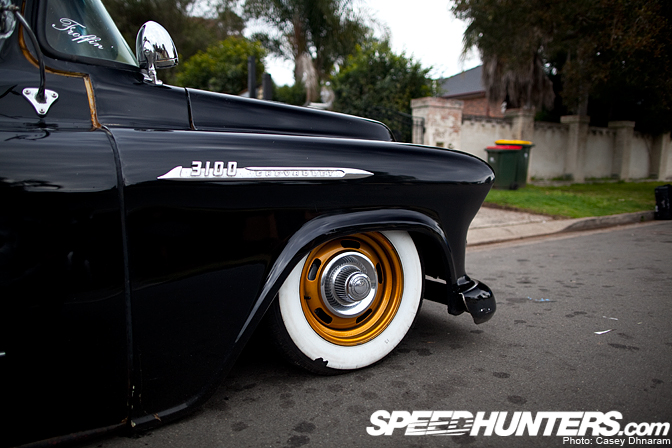 The wheels were repainted to match the dash colour and work well with the white-wall tyres.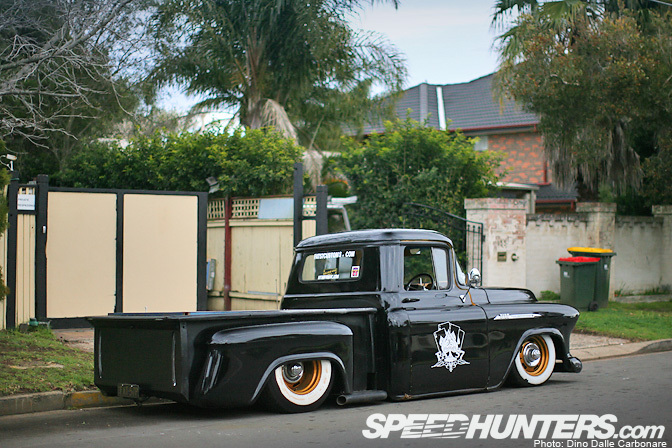 The pickup has been equipped with air bag suspension and a custom four link made specifically for this car by Beauman's father and brother: Mark and Harley Jones.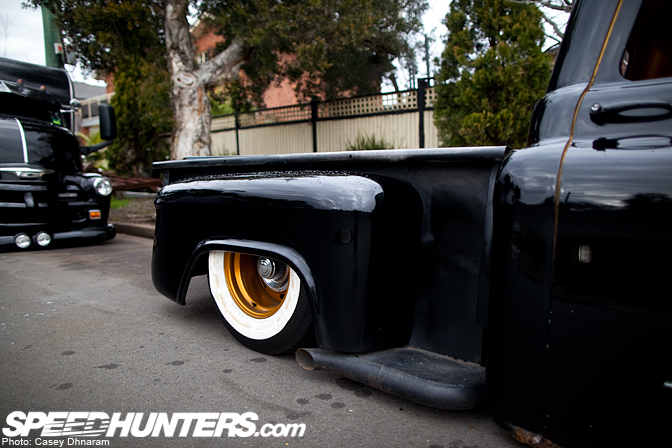 The airbags allow the truck to be dropped onto the ground. You can only see half of the rear wheels!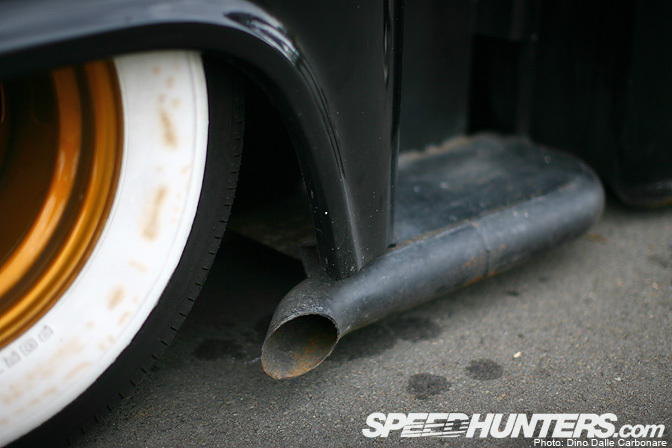 At its lowest ride height setting, the exhaust is just millimetres off the ground.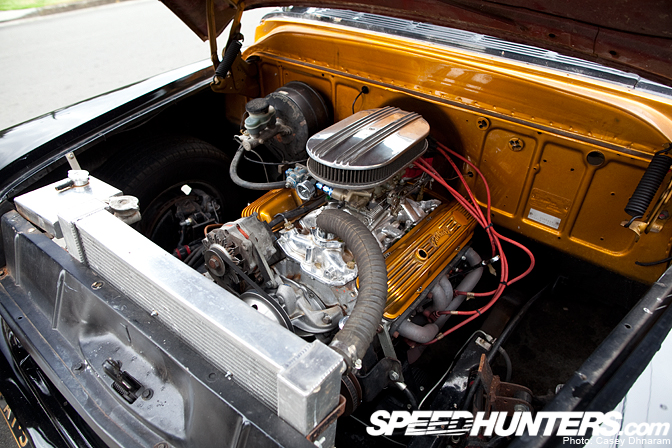 Powering the pickup is a small block 350ci motor and transmission. The engine, believe it or not, was purchased from a speed boat racer.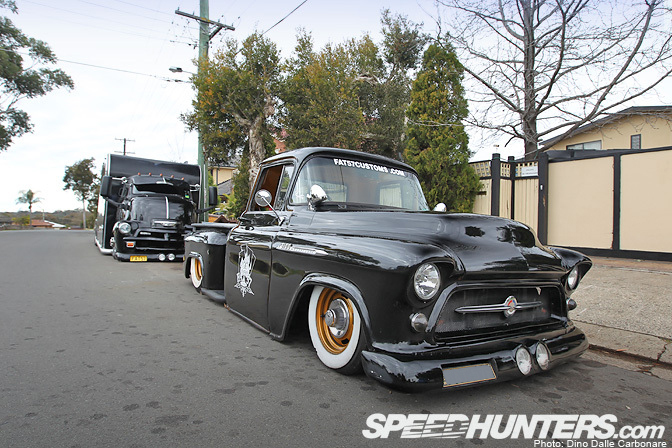 Usually I shoot late-model Japanese cars, so it was great to photograph an older car. It opened my eyes and I can't wait to shoot the next one! 
-Casey
Photos: Dino Dalle Carbonare and Casey Dhnaram