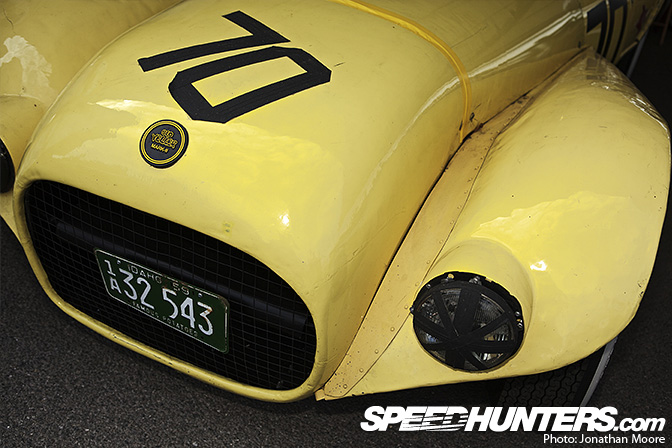 ?
There was one rather garish odd-one-out in the line of pristine late-50s sportscars drawn up in the paddock of the Goodwood Revival. A big, very yellow odd-one-out: the 1959 Balchowsky-Buick: a true backyard special, hand-made with American pride to take on the period European sportscar onslaught.
?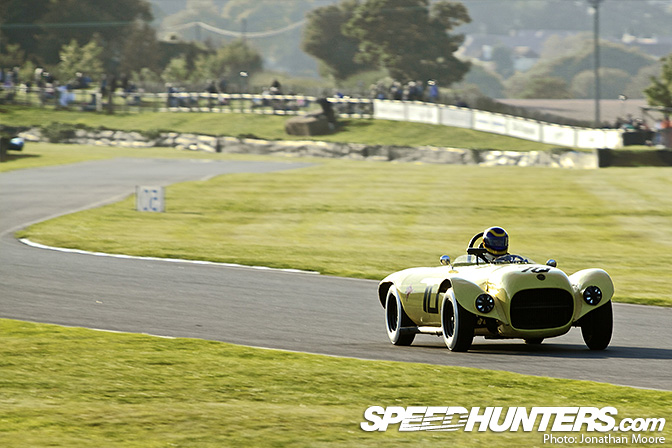 A self-confessed mongrel this might be, but its ample bark and enthusiastic presentation made it a popular and welcome draw on the Sussex Trophy race card that included sleek Jaguars, Aston Martins and Maseratis.
?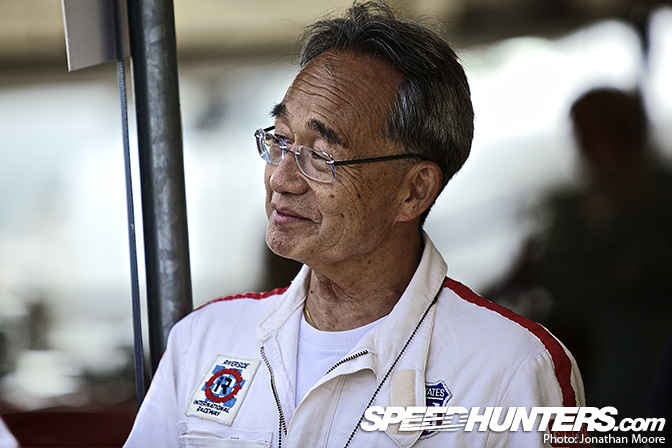 Current owner Ernie Nagamatsu had raced Old Yeller at the Goodwood Revival several times already, and had also been invited to the prestigious sister event to the Revival, the Festival Of Speed. In fact in 2000, Old Yeller was given pride of place at the Festival, being one of only nine cars lined up as part of the opening ceremony.
?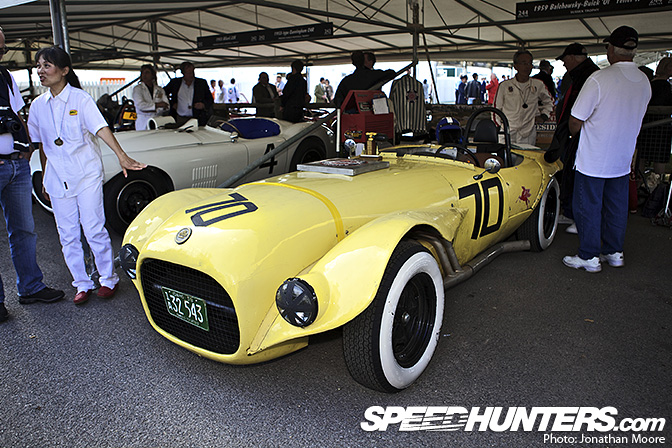 Max Balchowsky started racing in 1951 with a rather more sedate Jaguar XK120, before switching to homebrew cars for the next couple of years. 1959's Old Yeller MkII was preceded by another crude racer based on a Morgenson Special – but a crude racer with 330bhp and a 0-60mph time of less than four seconds.
?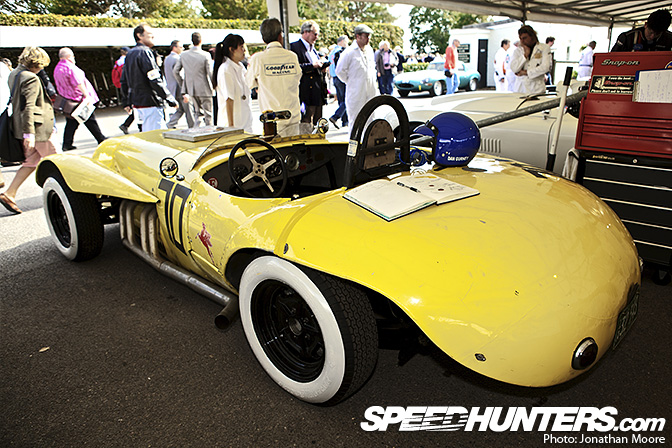 The 880kg MkII was a bespoke ladder-type chassis with double-wishbone front suspension and a solid rear axle, and a body held together by rough army-surplus fasteners and some tape.
?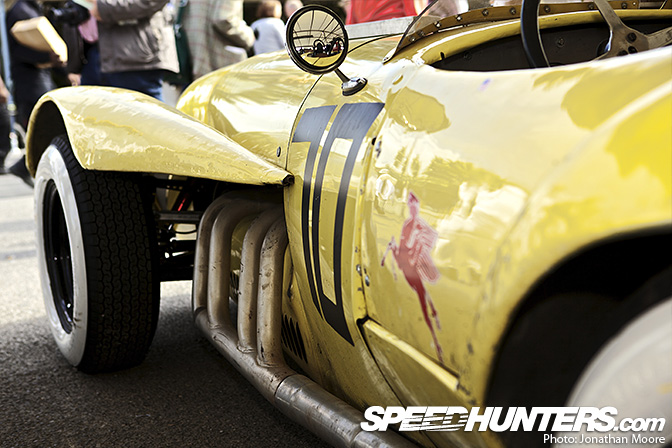 But what was really important was under the bonnet: a heavily-modified 6571cc V8 Nailhead Buick 401 engine pushing out 305bhp. That made for an extremely fast car that could take the fight to the opposition – though reliability problems set the car back at first.
?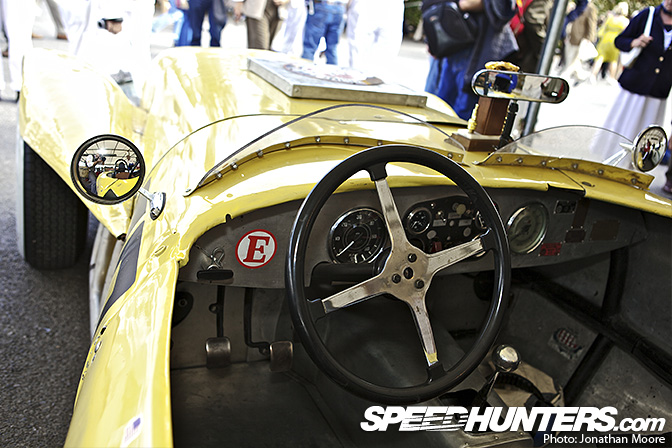 Balchowsky initially drove Old Yeller himself, but over the car's life a list of impressive drivers has also shared the wheel.
?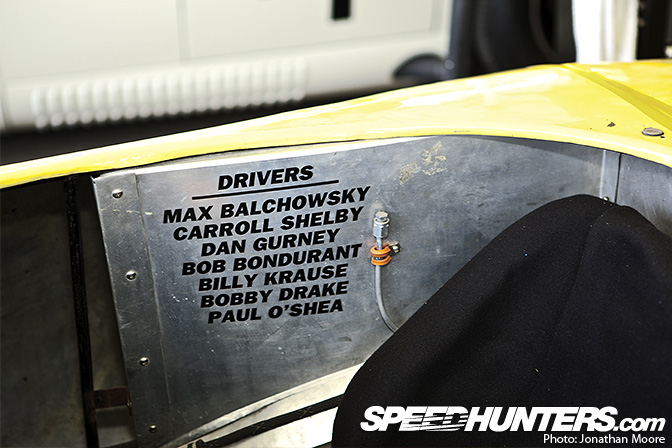 A panel on the interior lists the drivers of 1960, which includes F1 and sportscar specialist Bob Bondurant, Cobra-creator Carroll Shelby and American racing legend Dan Gurney.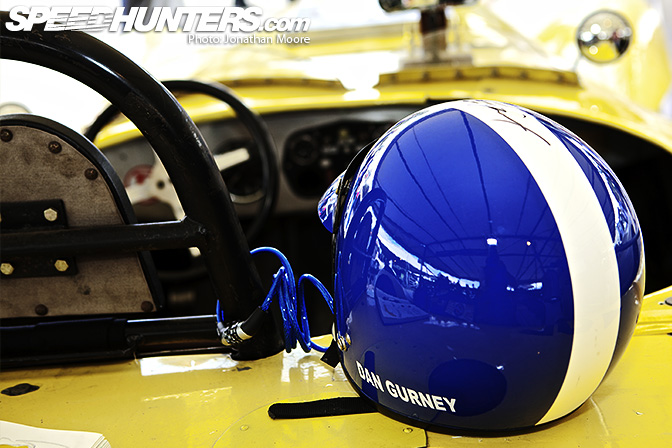 ?
Gurney first drove Old Yeller at Riverside (qualifying third and setting a lap record), and then again at Laguna Seca after Balchowsky had helped try and repair his Lotus XIX in time for the race. The Lotus didn't make it, so Gurney took up the offer of a drive in Old Yeller. The car continued to be raced right up until 1974, when it finally retired after a last outing in its home state of California.
?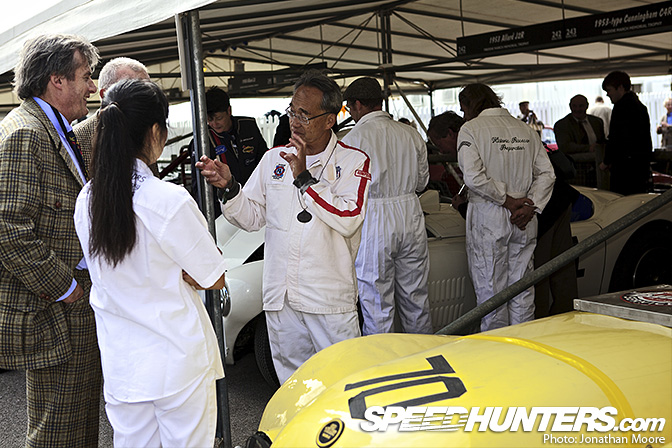 After languishing in a backyard in Fresno for a couple of years the car was recovered and restored back to a drivable state – Ernie then subsequently bought Old Yeller in the early '90s and completed the car's restoration, taking it back to its original 1959 configuration.
?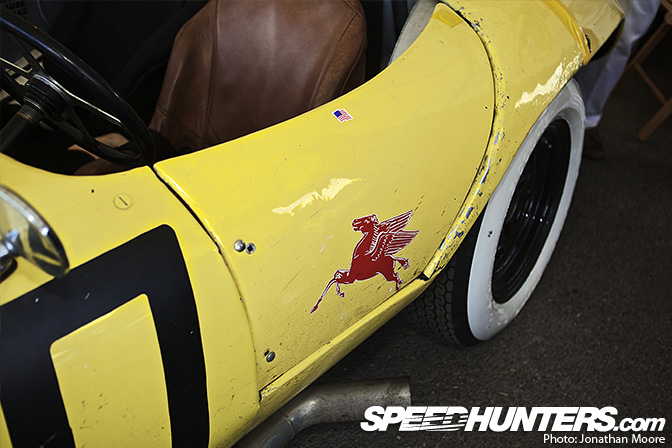 This included the famous whitewall tyres – they were originally from a Chrysler station wagon that Balchowsky found had the perfect softness for his new creation. The Mobil decal was applied in period in return for free fuel from the gas company.
?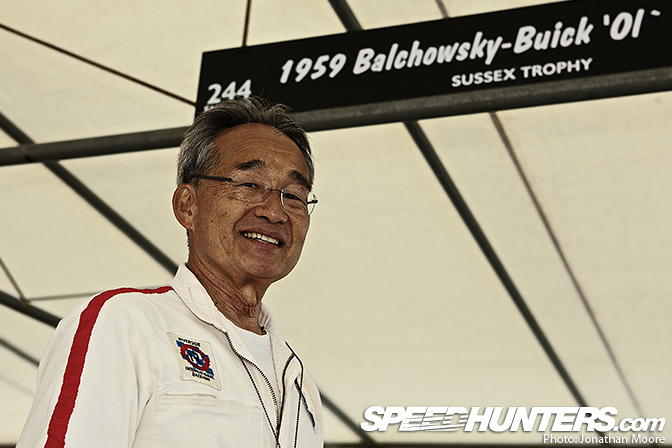 Dentist Ernie ("No Tooth Left Behind"!) is rightfully proud of his 'Junkyard Dog'  – he knew Max in period, and is more than pleased to be continuing the legend. It's the best possible tribute to Max Balchowsky, who passed away in the late '90s. I will wear the Old Yeller badge he gave me with pride!
?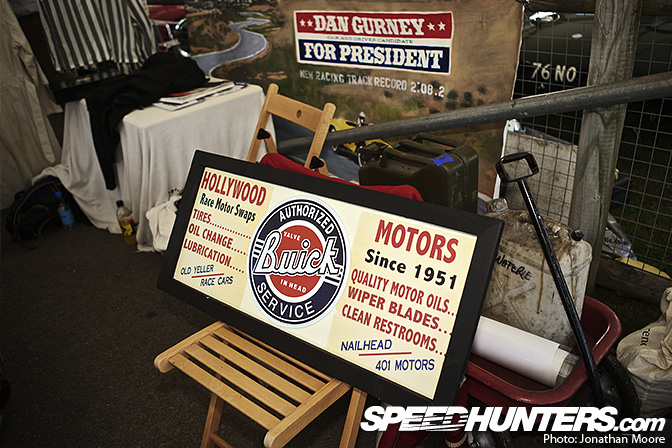 Conditions in the Goodwood paddock are spartan – but Ernie still found space in his cases for some colourful reminders of the car's past. It's a crime that Dan Gurney isn't President…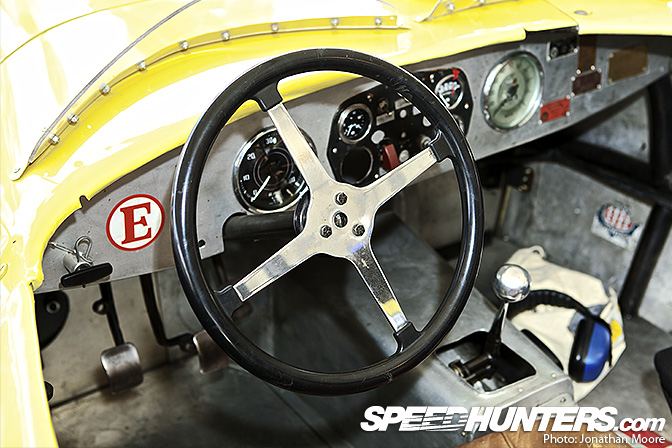 ?
As with most old cars, the cockpit is basic: the rev counter and oil pressure being the only things to really concern you. There is a small jump-seat installed next to the big leather driving seat – that must be quite some passenger ride!
?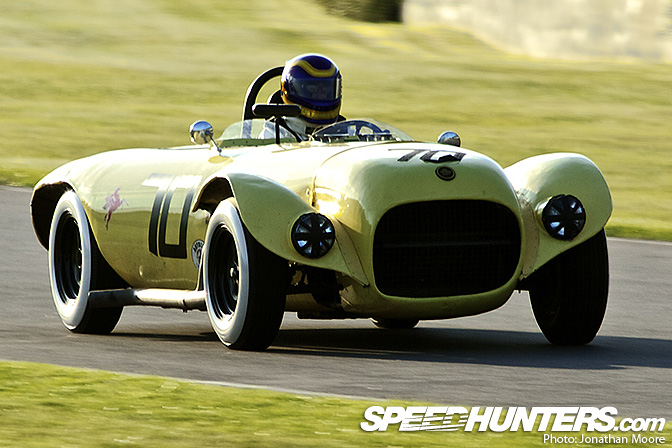 Around Goodwood's fast sweeps, and against cars that have likely seen some development in their 50 years, Old Yeller looked like quite a handful.
?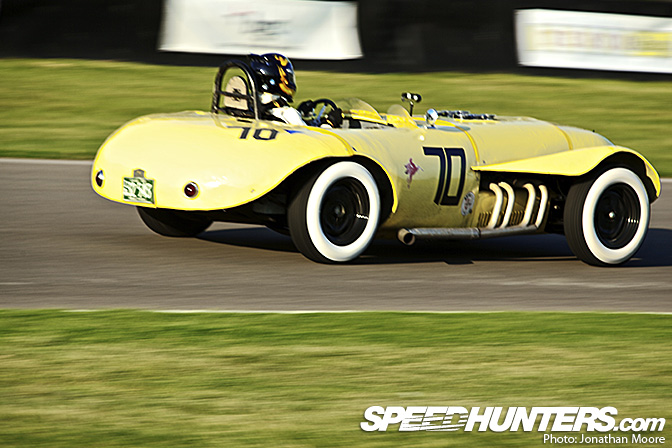 But was winning really the point? No, for a gentleman and his Junkyard Dog, the pleasure of the car and the approval of the crowd is more than enough.
Jonathan Moore
Goodwood Revival stories on Speedhunters