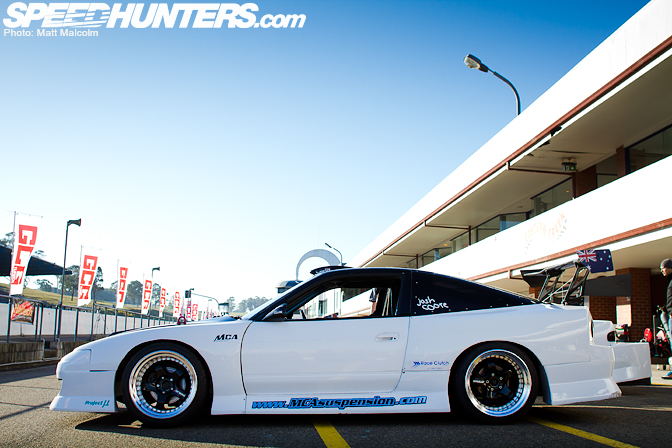 Yesterday we showed you the MCA Suspension time attack Silvia, and today we have a feature on its twin sister, a 180SX built for drifting. We've been wanting to feature Josh Coote's gorgeous drift car for a while now, and being able to shoot it alongside its TA brother was the perfect opportunity.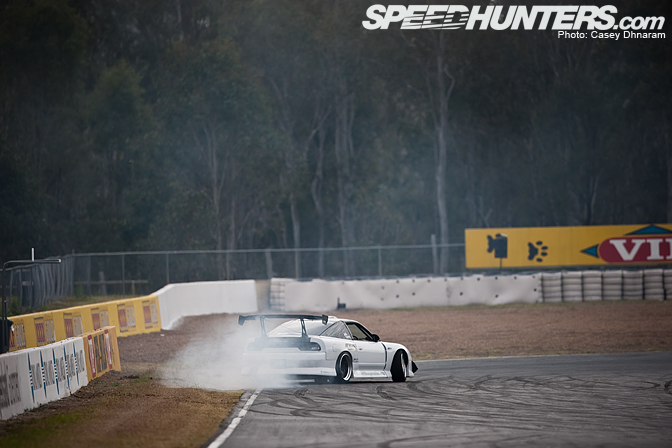 I've been documenting not only the car, but the owner/driver, for a while now. I still remember the first day Josh Coote arrived at Queensland Raceway and drove a completely standard 180SX with steel rims. Although it still had a stock 2.0l engine, it was immediately apparent that this guy had talent. And ever since day one, his parents have been by his side, supporting him through every move. Whether it was changing his tyres, doing setup tweaks, or just bringing lunch, the Cootes were always there to support Josh through his drifting career.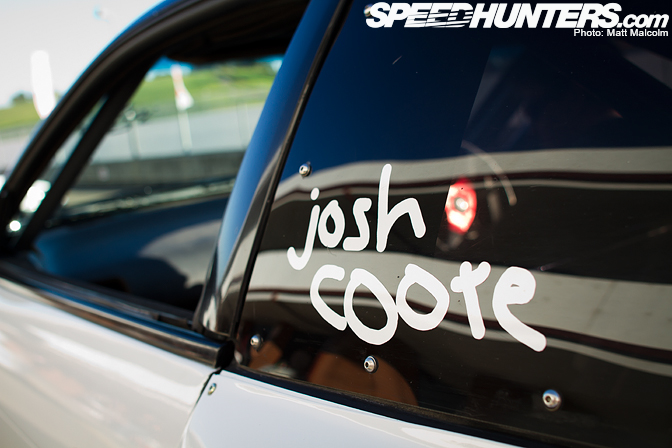 Having started off in a standard S-chassis, Josh has slowly transformed his 180SX into a car capable of competing internationally. Last year, the Cootes shipped the 180SX over to New Zealand to compete in the D1NZ series.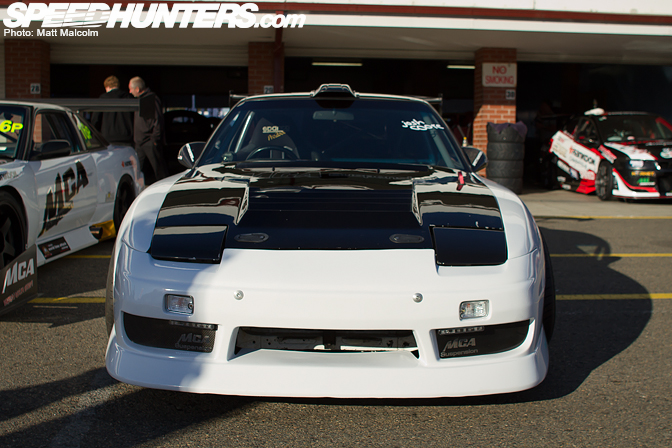 Straight away you'll notice the wide aero which is a BN Blister wide body-kit. The front hood has been replaced by a vented D-MAX carbon item, with the mirrors and roof scoop courtesy of LSM.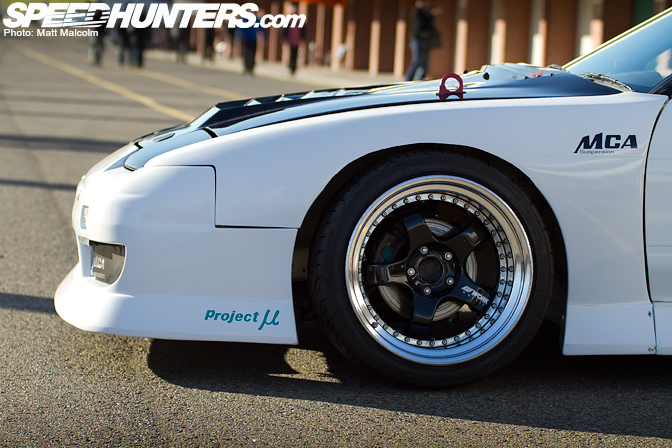 Josh's wheel selection was spot on for his 180SX. Filling the huge guards are a complete set of Work Meister rims, measuring 18×11-inches with a -7 offset.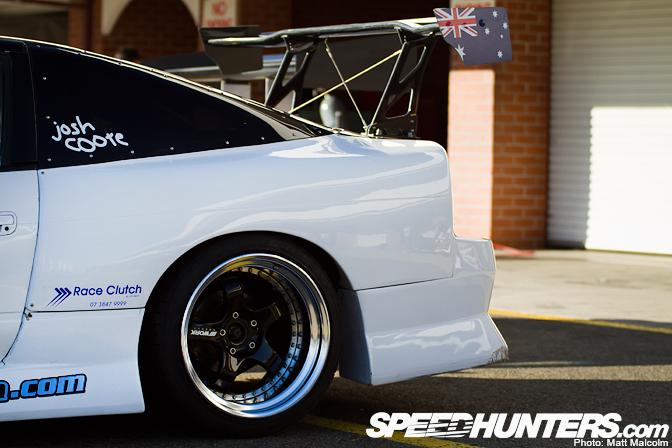 Grip is an important aspect of drifting, and the huge Origin GT-wing benefits from additional reinforcements.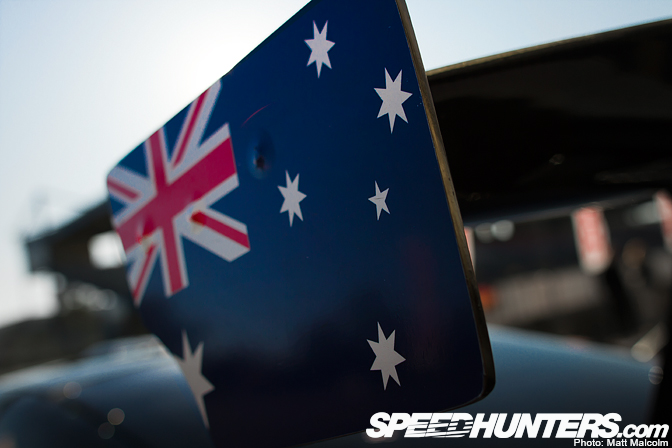 The wing's end plates have a touch of Aussie spirit!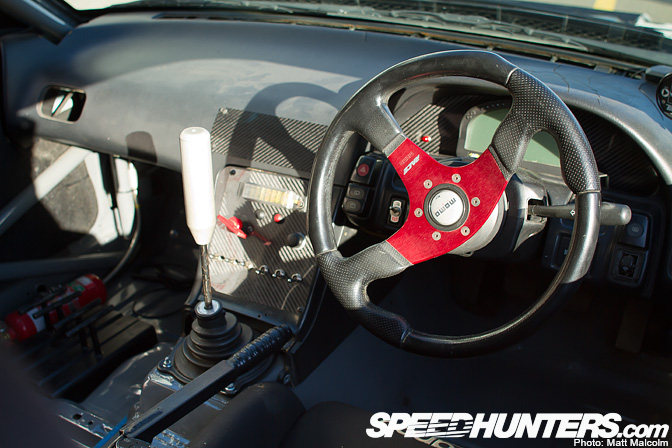 Like their time attack Silvia, the interior of the drift 180SX is no fuss. A  roll cage, custom dash, Sparco Pro 2000 seat and MOMO wheel pretty much sum it up. The 180SX features the obligatory hydraulic handbrake, while the oversized shift knob is connected to a Holinger six-speed sequential transmission.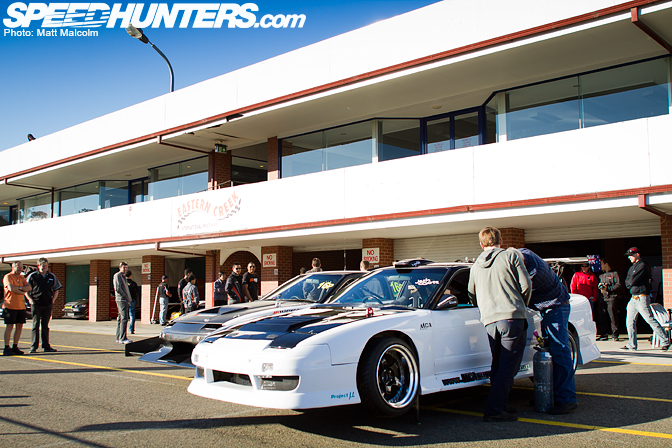 Just like the Time Attack S13 the 180SX is fitted with air jacks to make things a little easier in the pits.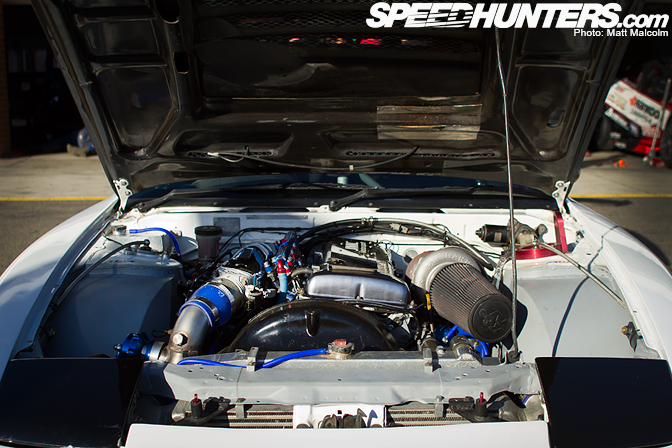 The heart of this monster is powered by a SR20DET which generates 488rwhp. It's now a 2.2 litre thanks to a JUN 92mm stroker crank, and also features a Pulsar GTi-R head, 6 boost manifold…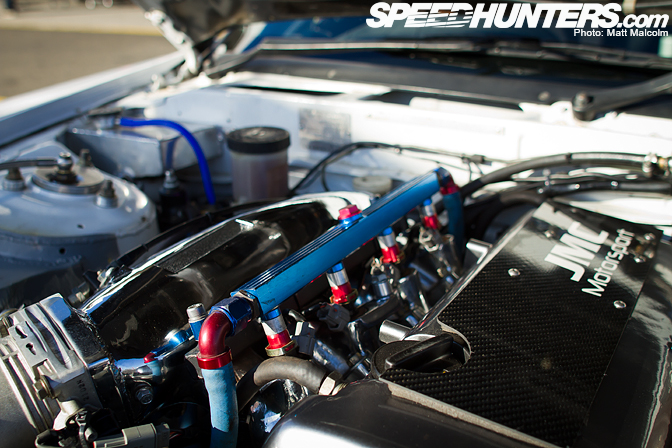 …PWR radiator, ARE intercooler and, once again, runs on E85.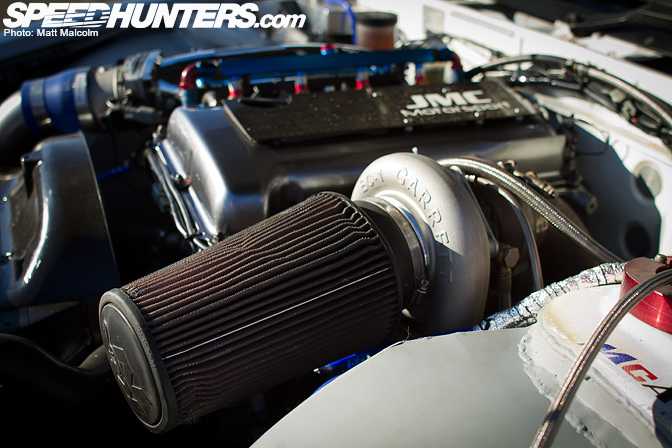 Helping get the power to the rear wheels is the Garrett 3582 turbo tuned to a safe 25 psi.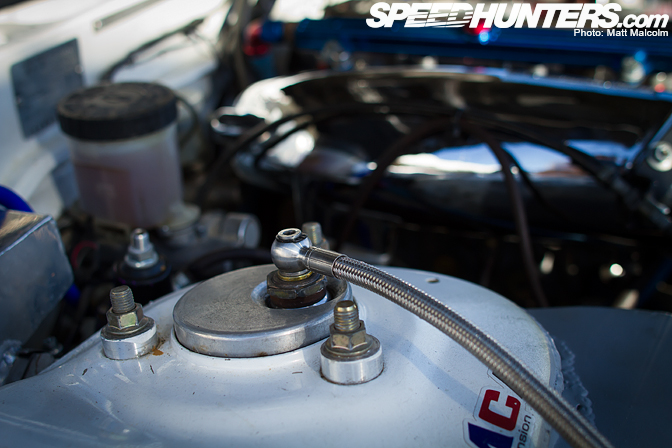 Suspension-wise the car is sitting on MCA Suspension coilovers that Josh and his father built, along with a catalogue of Ikeya Formula arms. The 180SX also runs ETS knuckles, which were made by Nigel Petrie, the man behind that amazing Hilux build.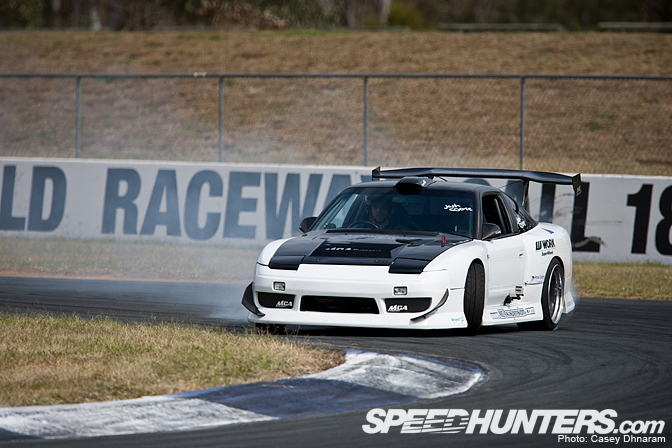 I'll leave you with this one final image of Josh doing some suspension setup testing on local turf at Queensland Raceway. And like its time attack twin, the Cootes will be putting the 180SX drifter under the knife. They've already begun work on widening the car even more and will be moving to a 2.4litre setup.
We'd sincerely like to thank Josh and the Coote family for allowing us to shoot their cars at WTAC. We can't wait to see what you guys bring out next year!
-Casey
Photos: Matt Malcolm and Casey Dhnaram