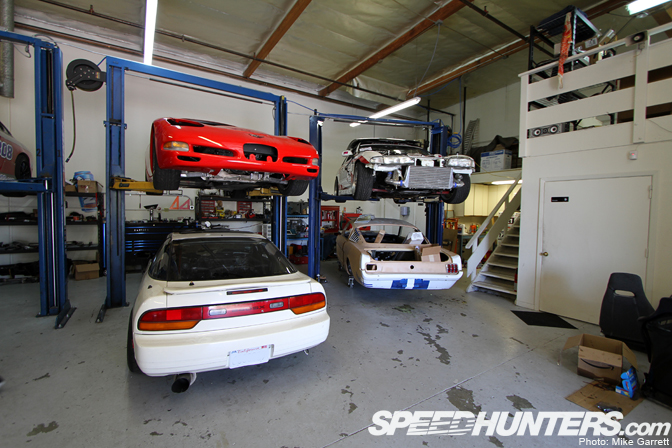 During one of my recent trips to the SF Bay Area, I made a stop by the Blu808 shop in Campbell, California – not far from San Jose. If you aren't familiar with Blu808, then you are probably familiar with their work. This is the shop behind Conrad Grunewald's Formula Drift Camaro and more recently owner Luke Lonberger's C6 Corvette.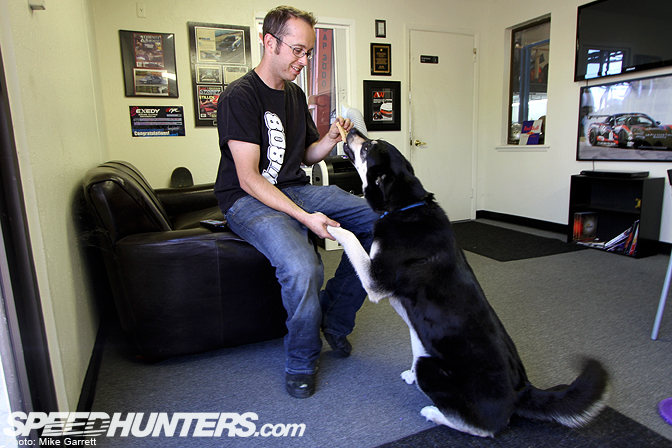 I asked Luke if I could drop by and get a tour of the shop and he was more than happy to show me around. Besides building professional drift cars, Blu808 has worked on all matter of street and racing cars, with a specialty in fabrication.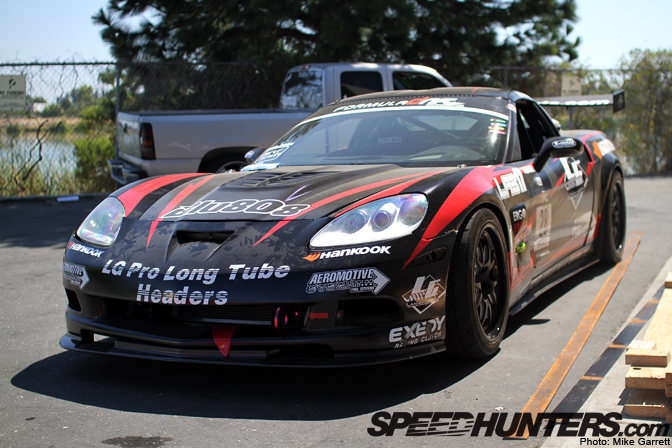 I knew I was in the right place when I saw Luke's 'Vette parked outside. Even though they have moved into a larger shop, the place was still overflowing with customer and project vehicles.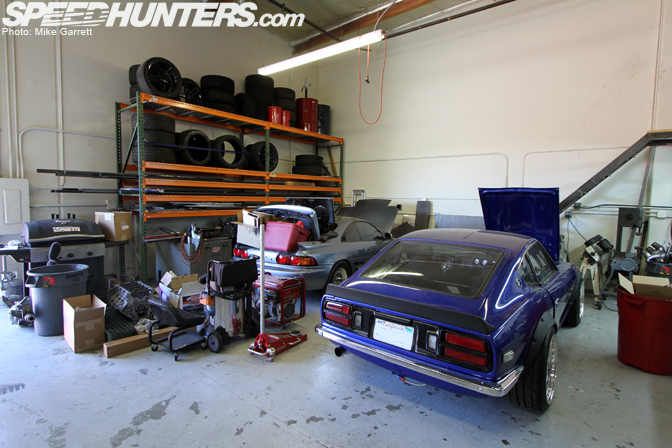 Once I walked into the shop, I was taken back by the variety of machinery.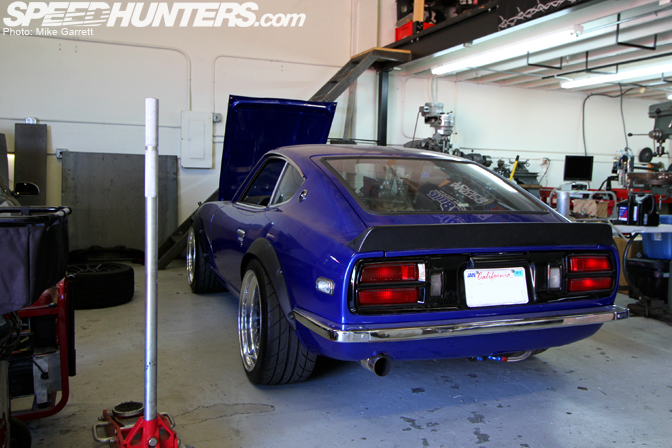 Have a look at this 240Z for example. It's a long-term customer project that's just nearing completion.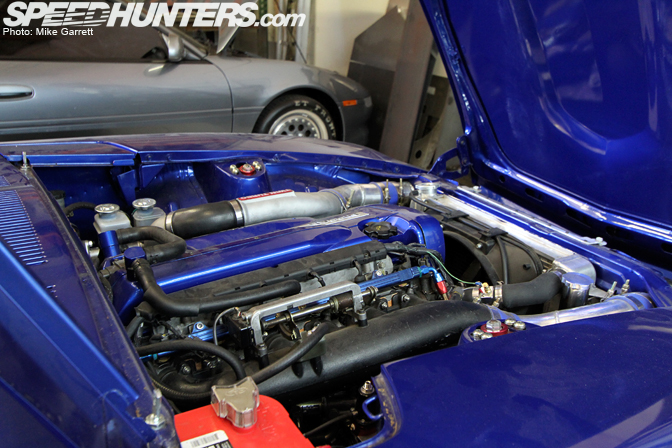 The RB26 under the hood speaks for itself. I asked Luke if we could shoot the car once its finished, so hopefully we'll be seeing more of this bitchin' S30 soon.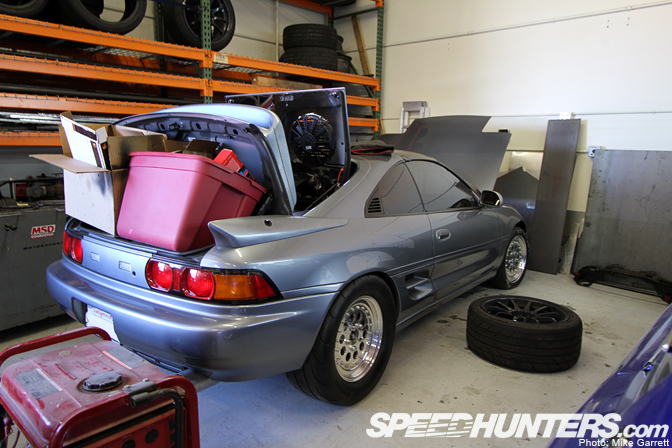 Sitting next to the Z was an SW20 MR2 that's being built into a dedicated quarter miler. Not something you see every day.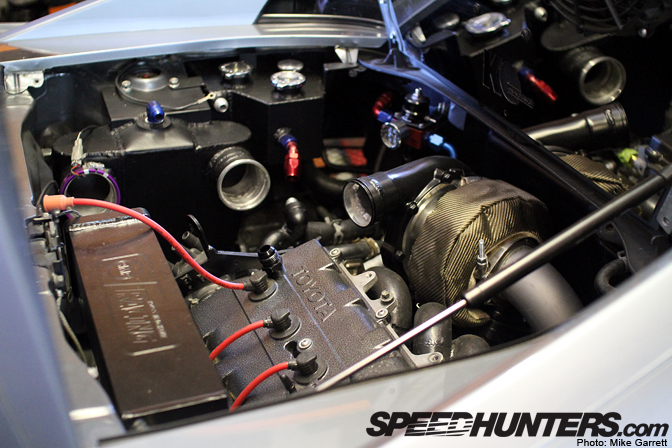 The owner is shooting to be one the fastest MR2s in the world, and after seeing the engine bay I don't have much reason to doubt him.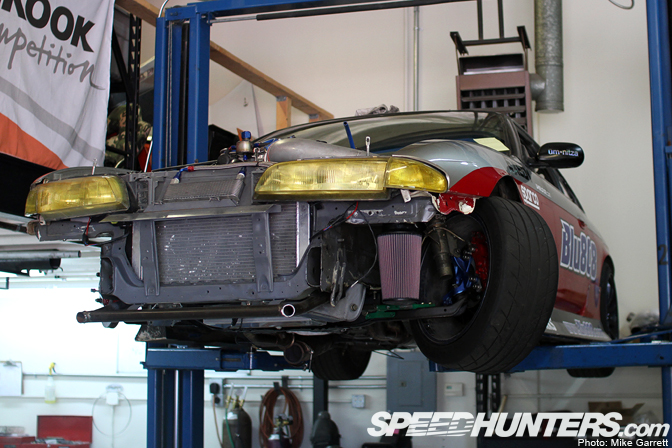 Elsewhere in the shop, this S14 was undergoing some last minute preparation for Formula Drift Las Vegas.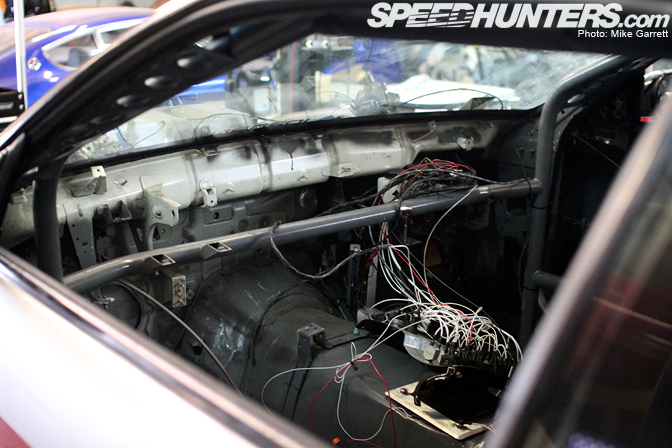 It would be driven by Saranon Pornpatanarak of Thailand and was in the process of being converted to right hand drive.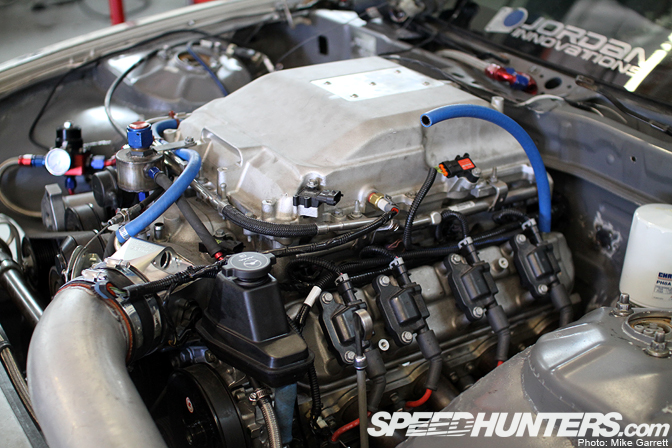 Under the hood the S14 is GM's factory supercharged LSA V8, much like the one in Conrad's Camaro.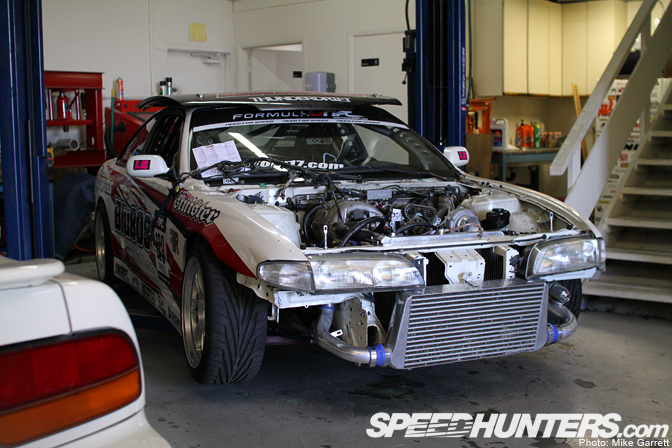 Sitting across from Non's car was another Blu808-prepped S14, this one driven by Fabian Fernandez.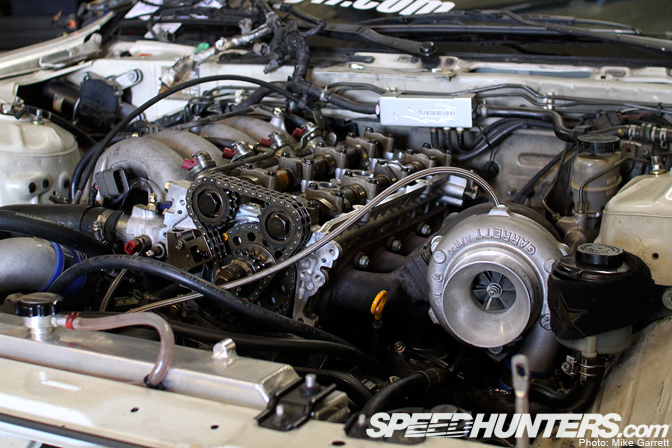 No V8 here. That's old fashioned turbo KA24 power.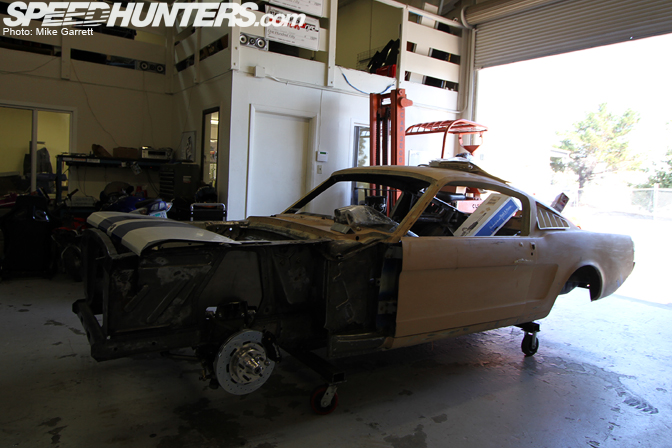 This Mustang Fastback meanwhile is being transformed into SEMA-bound Pro Touring monster.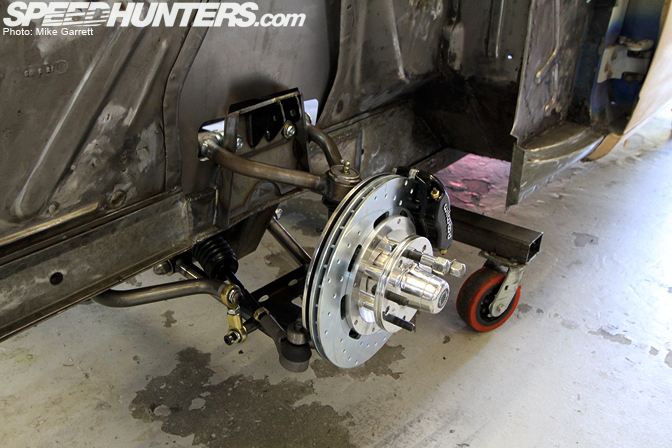 It still has a way to go, but you can see some of the progress on the front suspension and brakes. Serious stuff.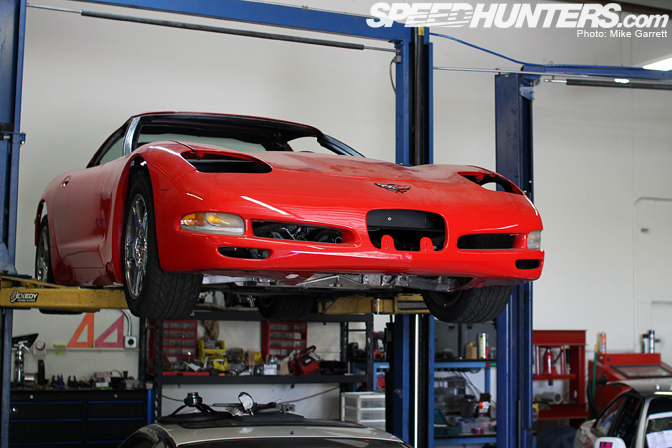 This C5 Corvette is another customer vehicle that's being transformed into a track day special.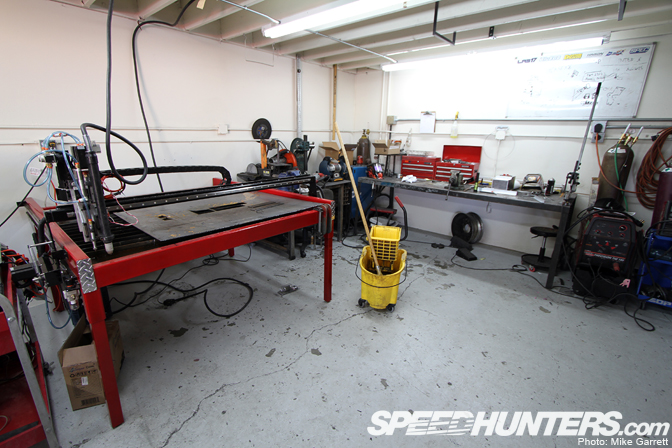 The tools of the trade.
The guys at the shop were quite excited about this CAD machine, the latest addition to the fabrication aresnal.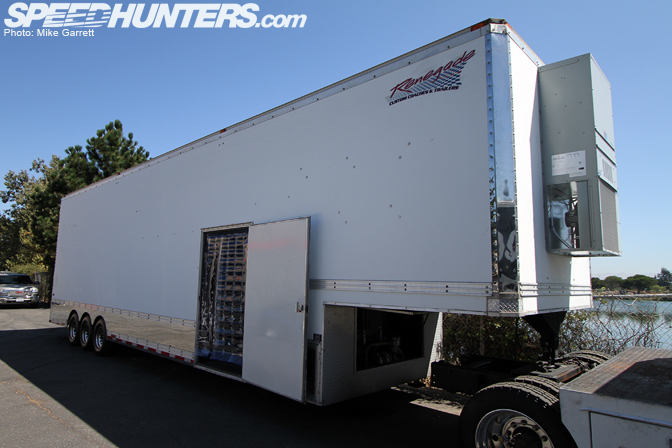 Of everything at the shop, Luke seemed most excited about the new transporter that will be used to get the Blu808 cars to and from drift events.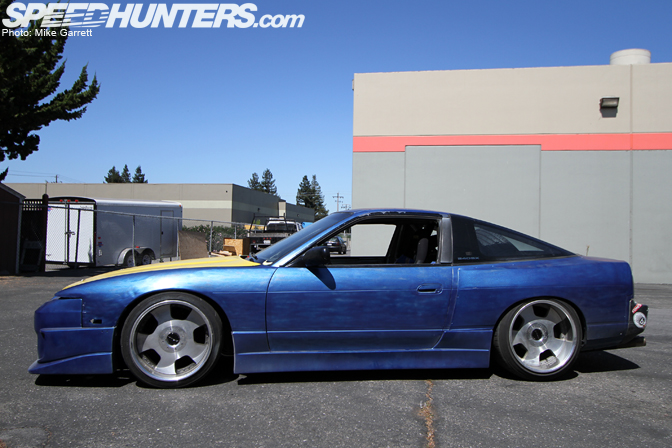 While checking out the rig I also came across this S13 street car…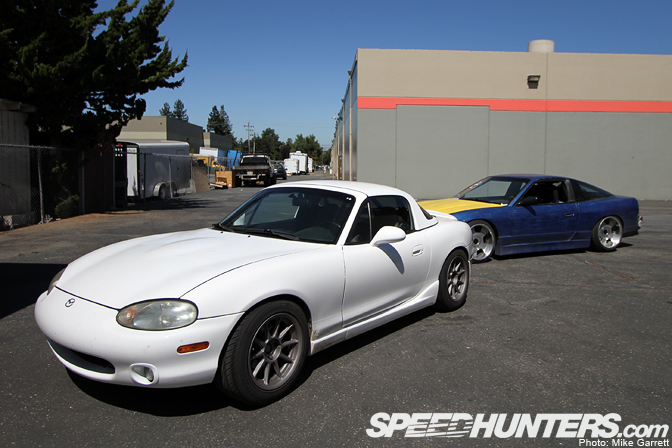 …and this tidy looking NB8 Miata.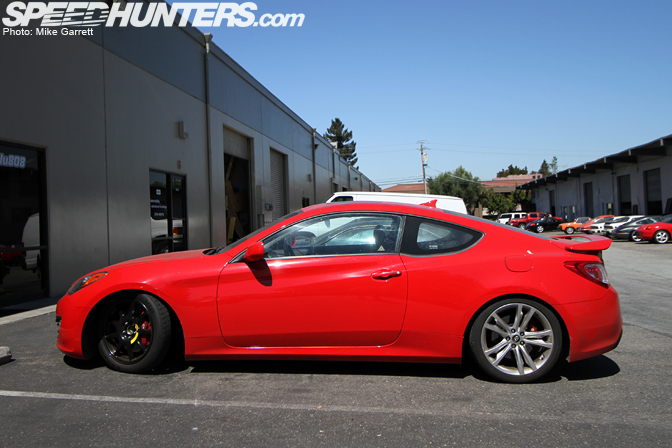 Another car that caught my eye was this Hyundai Genesis Coupe that was serving as Luke's daily driver.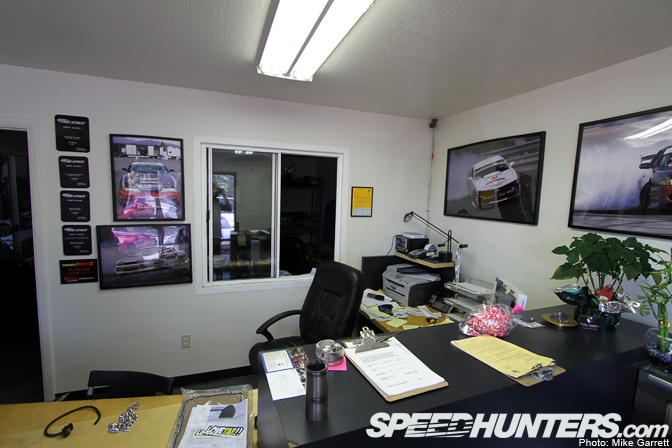 A quick peak in the office.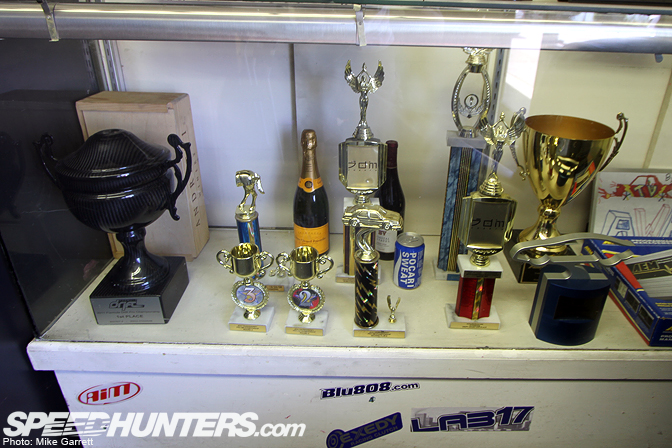 The trophy collection, complete with the carbon fiber piece that Conrad picked up after his victory in New Jersey this summer. Also, a can of Pocari Sweat for some reason.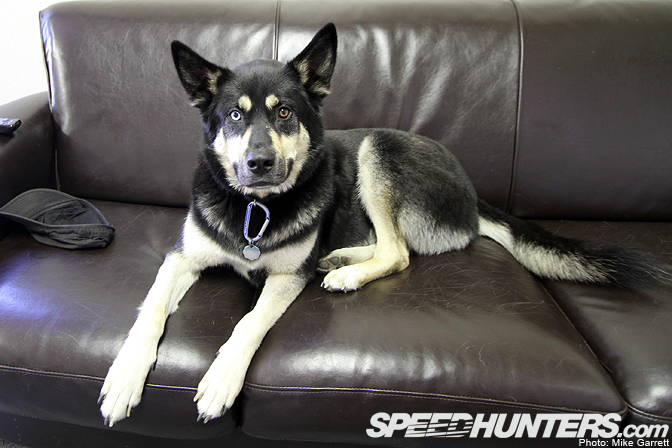 Finally, a very serious portrait of Turbo, the Blu808 shop dog.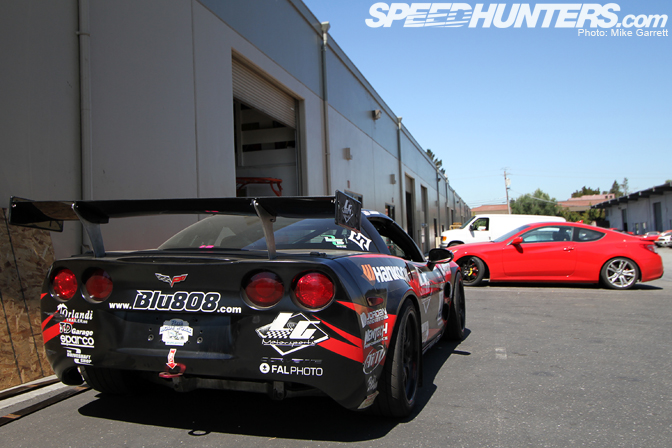 That just about wraps it up. Thanks a lot to Luke Lonberger for letting me come over and poke around the shop for a while!
-Mike Garrett