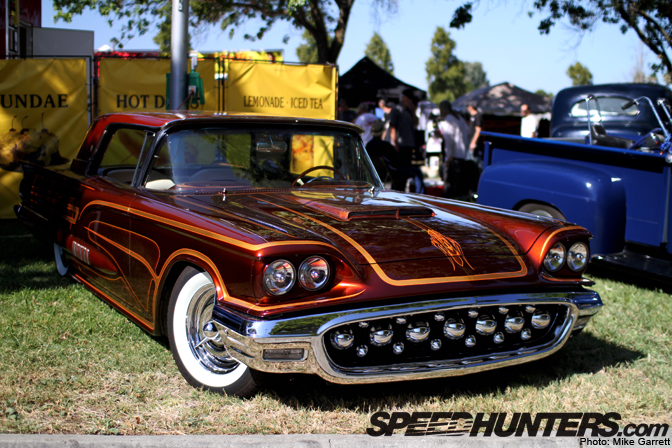 Time to close out my look at Billetproof California 2011 with one more batch of photos from this famous gathering in Northern California.
Up above we have a fine looking Thunderbird with some brilliant paint and bodywork.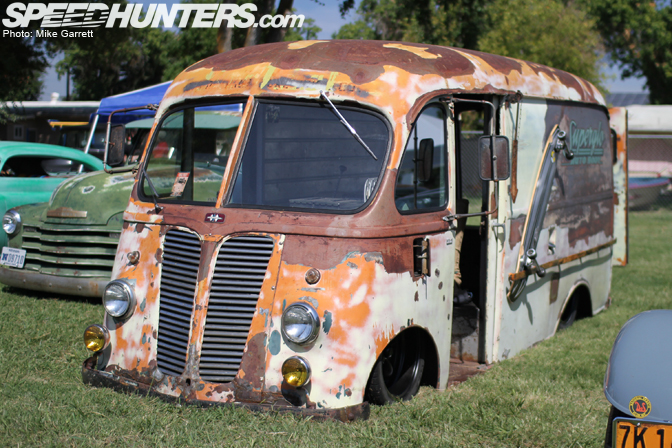 Now this is positively awesome. A 1945 International Metro delivery van slammed to the ground. It was built by Superglo Auto Body out of Reno, Nevada.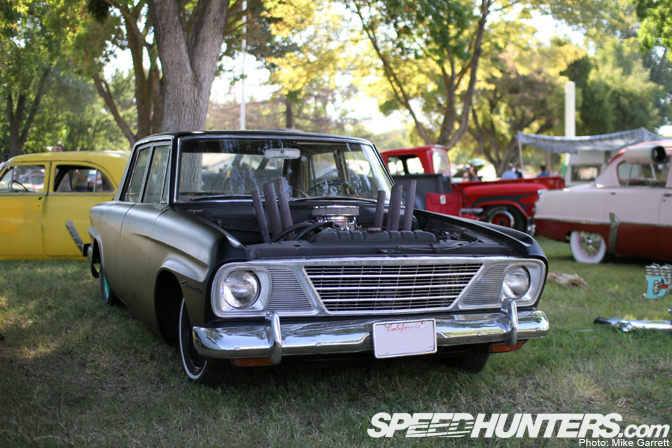 I imagine this little Studebaker is quite loud when it rolls down the road…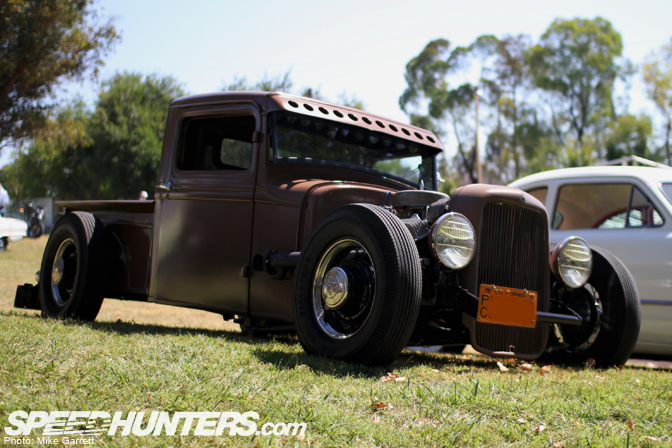 Love this pickup. Simple and to the point with some classic wire wheels.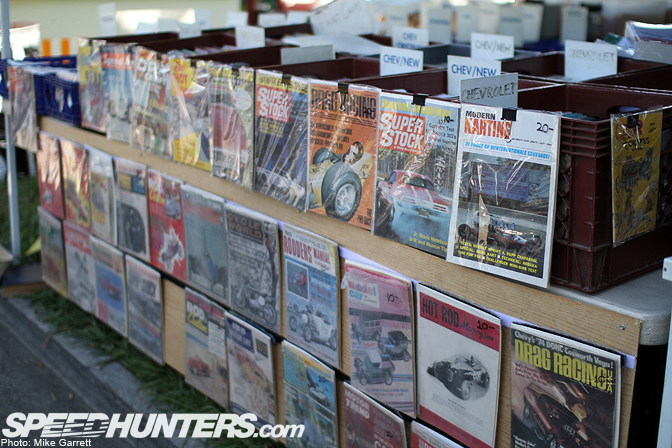 Magazines anyone? I probably could have spent all day digging through these things.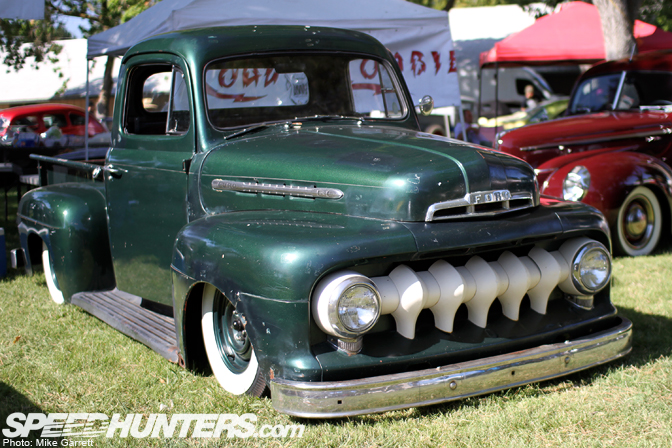 Fat-fendered Ford F100 tucking whitewall.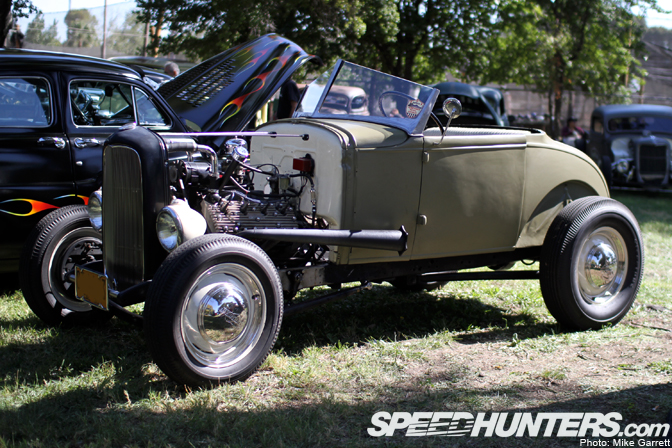 A very traditional looking Roadster with what else but Flathead power in the bay.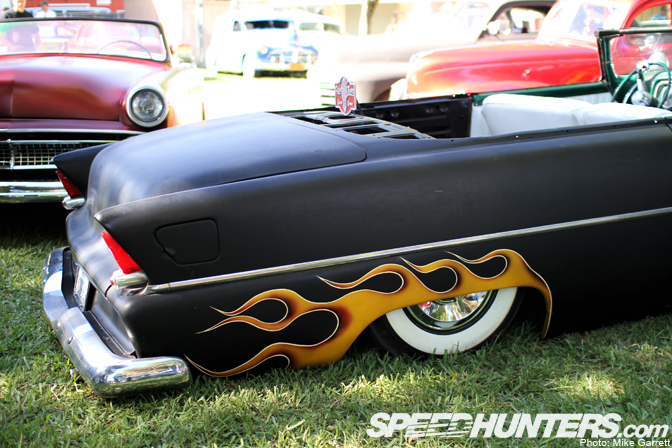 No top, no problems. It never rains in California right?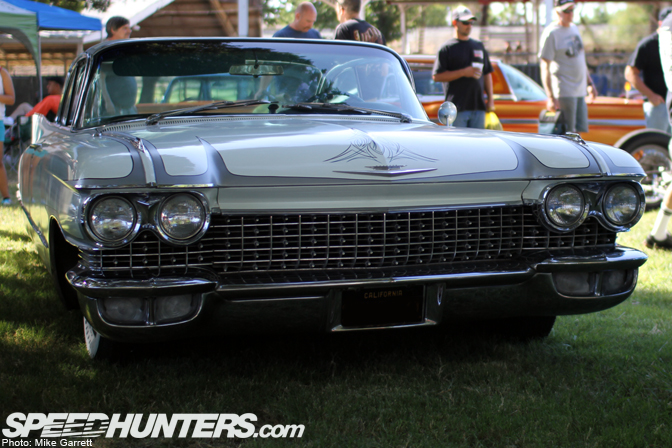 I really like the cutting edge design of Cadillac's current models, but some part of me wants to see a new Caddy with the swagger of the models from the late '50s and early '60s.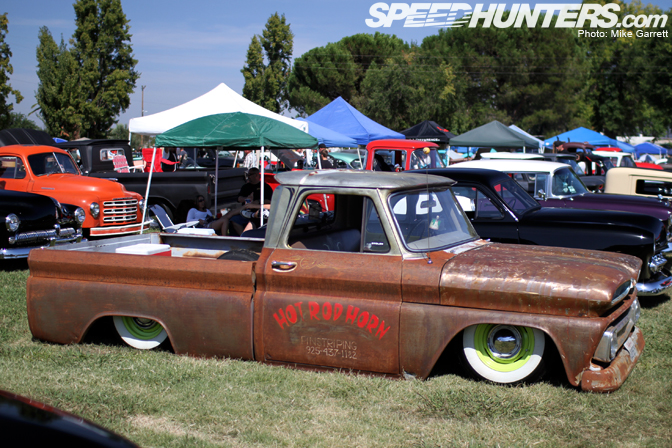 I have an inkling that this Chevy C10 might be on airbags.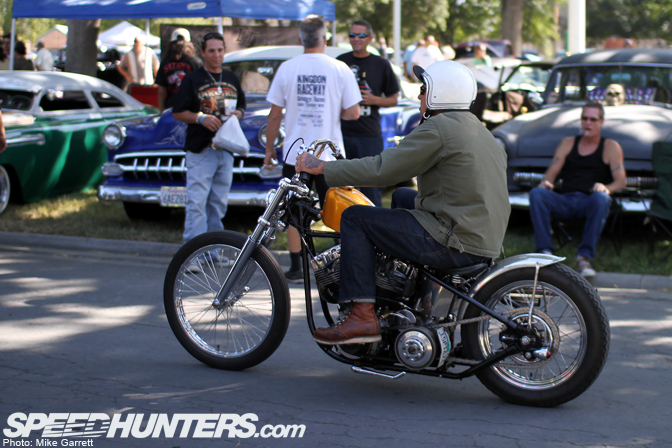 A little something for the two-wheel fans out there. The cars always out number the motorcycles at these events, but still lots of cool bikes to see.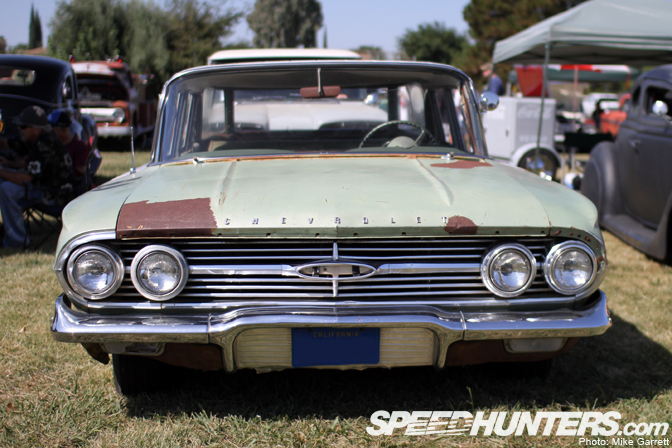 This '60 Chevy is showing its age, but still standing tall and proud.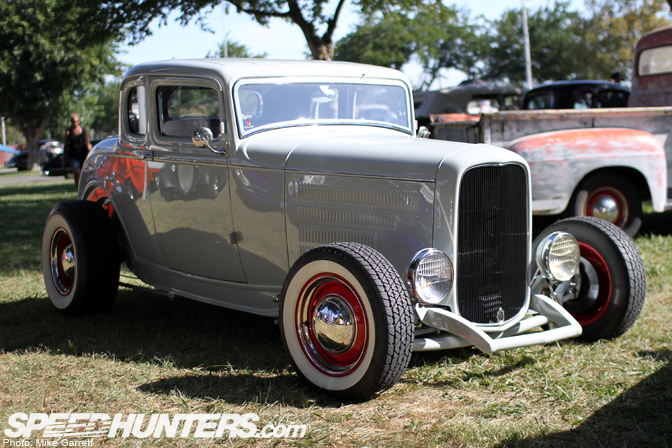 Just in case you forgot, there were in fact Hot Rods with glossy finishes at Billetproof.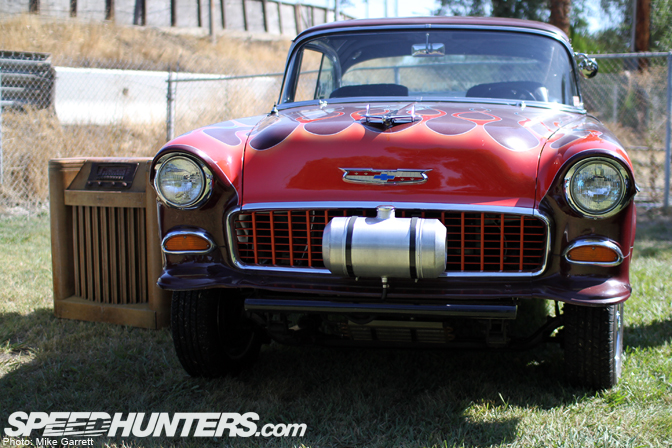 Not the first time I've seen this '55 Chevy, but it gets me every time with its 1960s time capsule looks.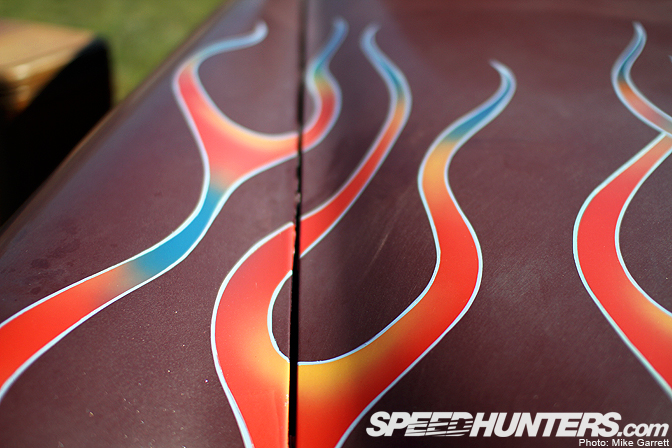 Even the flames look like they've been there for decades.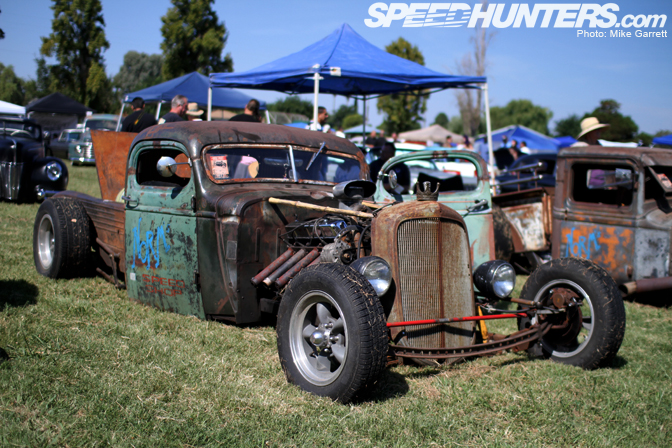 I honestly don't like using the term "rat rod" a whole lot, but I'm not sure what else you can call something like this.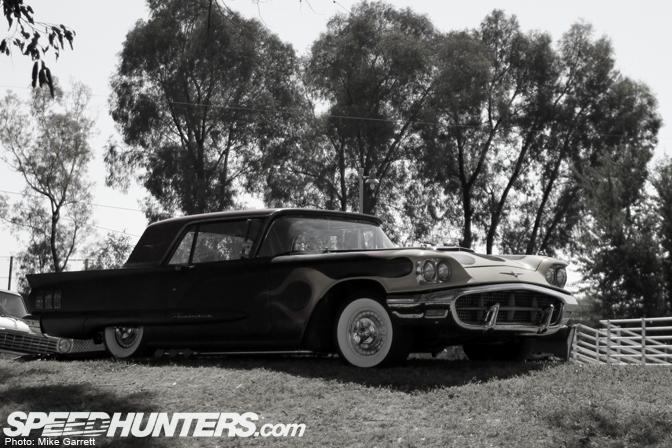 Another one of the many Thunderbirds at Billetproof, this one with a very retro looking flamejob.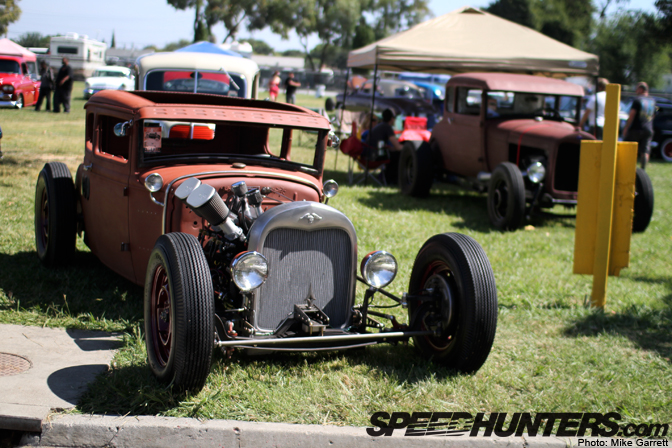 A windshield and glass are purely unnecessary luxuries in this dimension.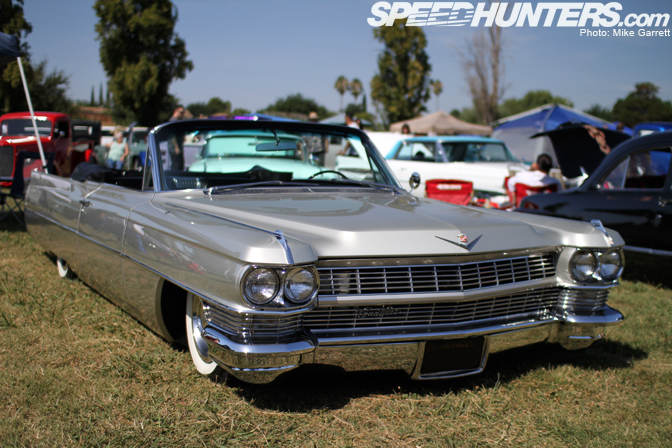 When it comes to cruising cred, you really can't beat a land yacht Caddy convertible.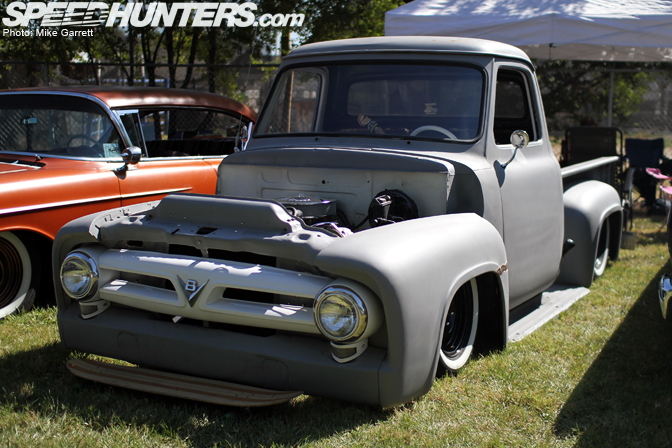 Is this F100 low enough for you?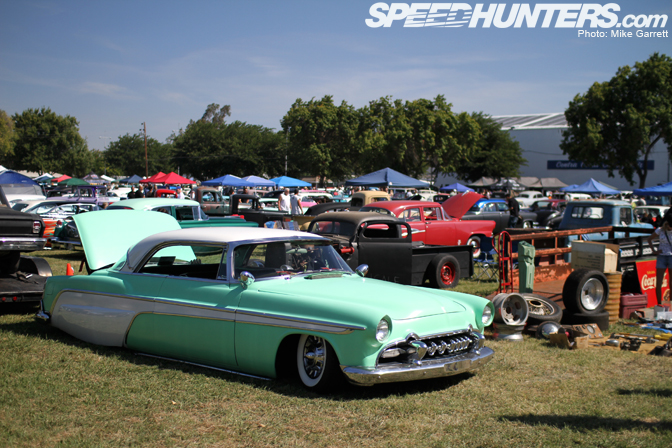 Hope you've enjoyed the Billetproof coverage. I'll be back tomorrow with a few high res desktops for you guys, and also keep an eye out for a few Car Spotlights!
-Mike Garrett