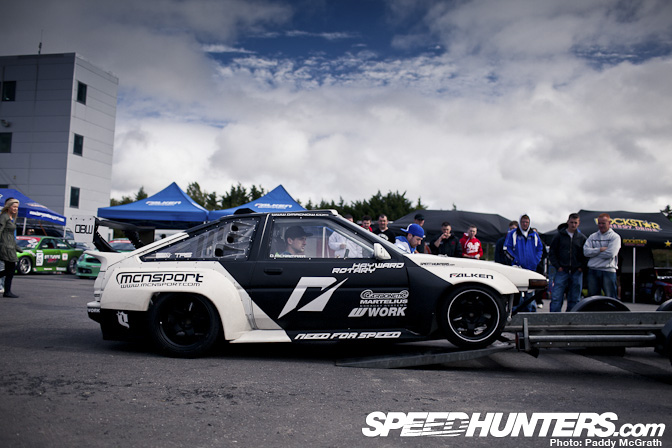 It really is amazing. A couple of years back – maybe 2007/8 – I watched and photographed Darren unloading his SR86 onto Irish soil for the first time since he made his name in the US. It was also here back in 2005 I believe that Darren unveiled his SR86 for the very first time. I don't think either of us could have imagined just how far things have some in the space of these short few years.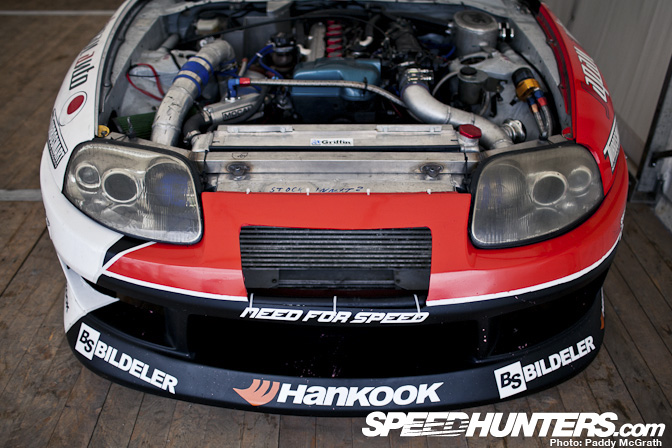 This weekend at Mondello Park, we will be wrapping up the Team Need for Speed UK & Ireland tour. After some great success last time out at Silverstone, we will obviously be looking for a repeat performance. However, if last week wasn't tough enough, this week will be even more difficult.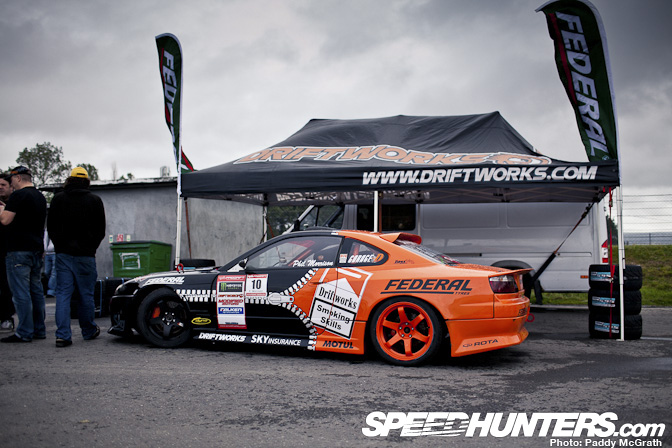 For the first time in quite some years, a lot of the UK contingent have made their way across the water to do battle once more.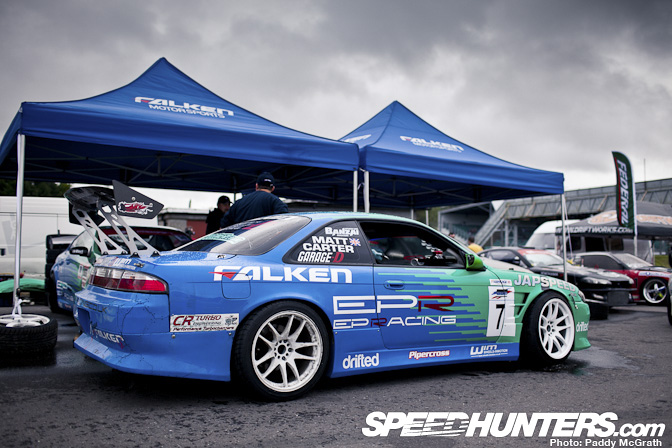 These guys aren't here just for laughs …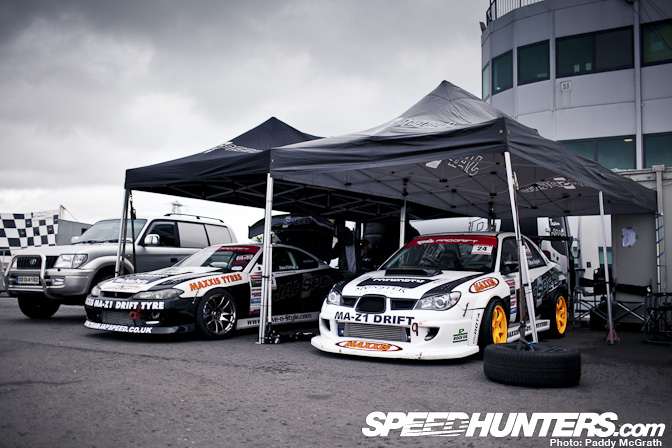 … they are here to prove a point. As if dealing with this lot wasn't difficult enough …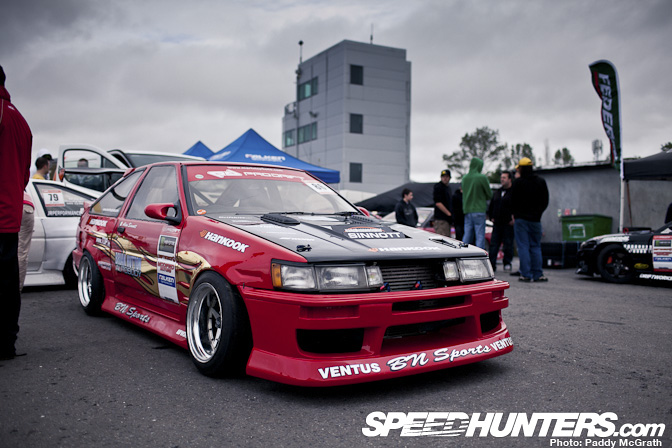 … Team NFS will have to deal with the best of the Prodrift Irish series. These guys have been running this course for years and will no doubt have home turf advantage.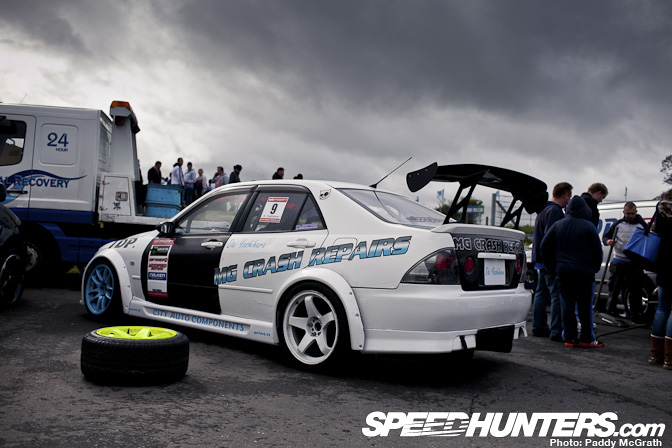 It gets even better. Some of you may recognise this Altezza as the SR20 powered car built by Martin Ffrench of Wexican Motorsport. It has recently changed hands and the new owner has found someone quite capable of extracting the most from the SXE10 platform …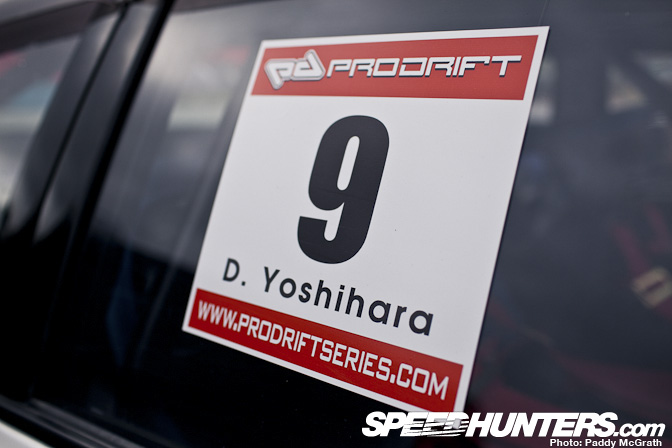 … one Dai Yoshihara.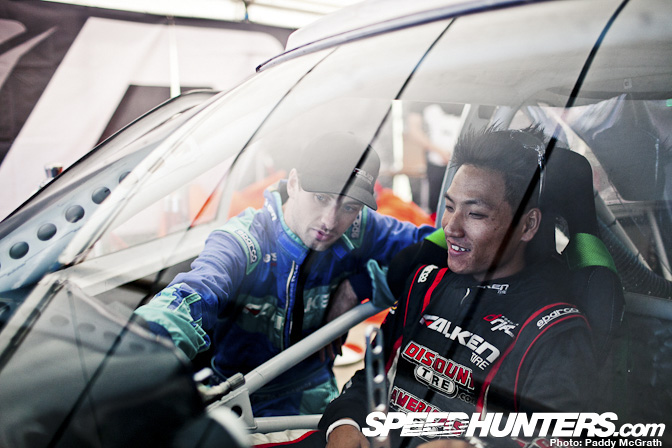 Dai has made the long trip from the west coast of the USA to take part in this weekend's Prodrift season finale. Being the '86 fan he is, he didn't take long before making his way over to the D-Mac '86 for a personal tour of Darren's latest creation.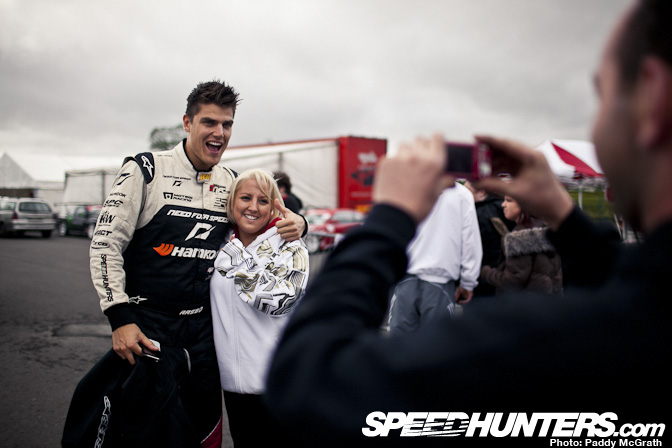 Frederic has been busy happily dealing with fans and getting to know the Mondello course during today's practice session.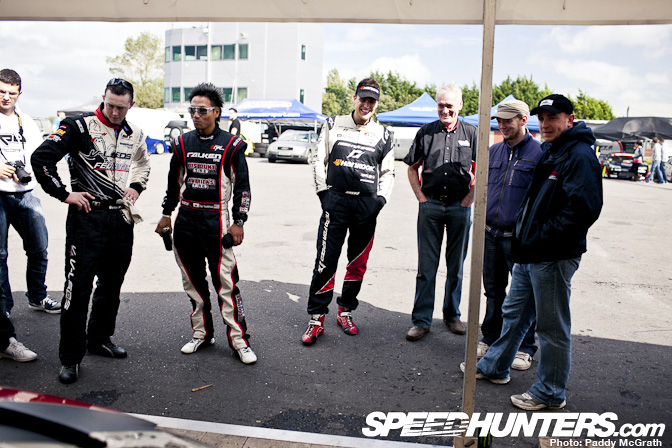 It's a pretty strange sight to see so many FD competitors outside of FD but it's no wonder as Prodrift has been one of the most active feeder series' to Formula Drift.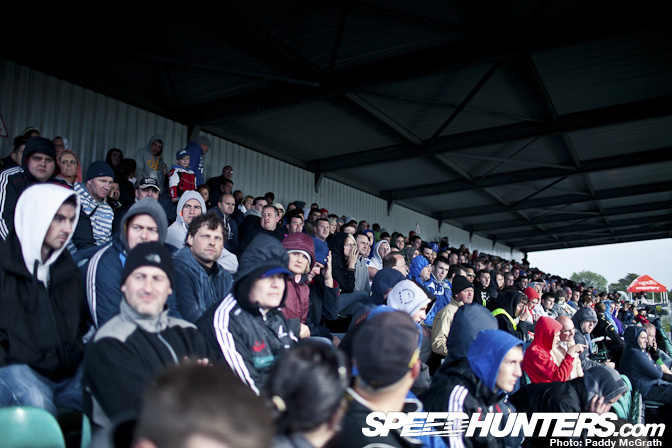 I think Rod was pretty amazed at how aggressive the standard of driving is here and the following that even the amateurs and semi-pro guys and girls were getting.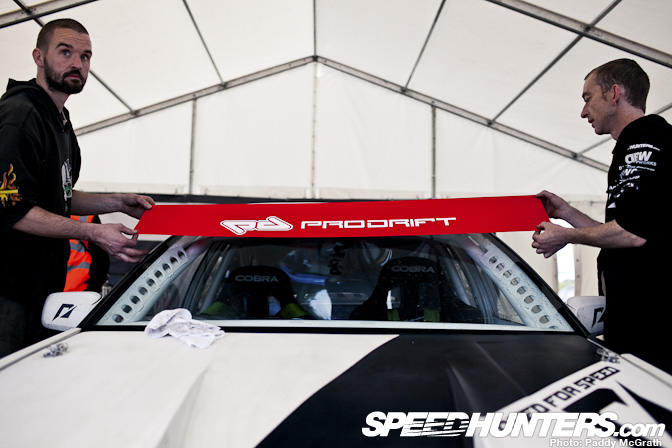 For the pro guys it has been a relatively relaxed affair. Some minor car preparations and a 90 minute practice session was all they had to concentrate on today.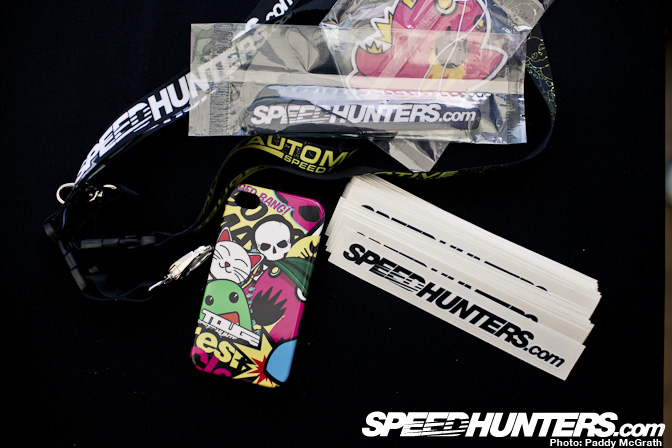 Some of the Speedhunters team were kept busy preparing the Need for Speed tent and oogling the goodies we will be giving away at Mondello tomorrow. Be sure to pop over and say hello!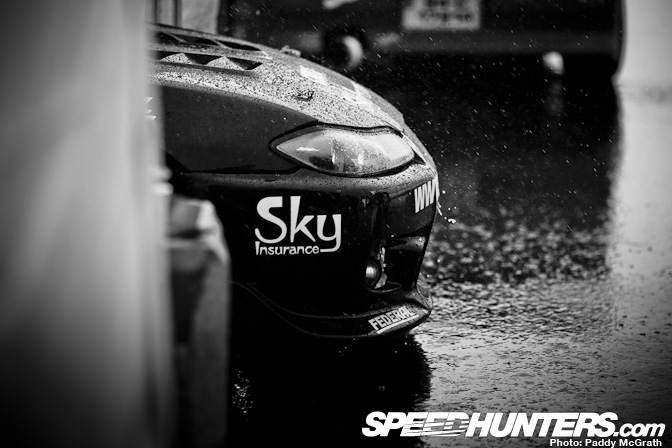 As the day drew to a close, the weather system gave us a strong indication of what we can expect tomorrow. The forecast is for lots of wind and rain and with today's practice session taking place in the dry, it means a level playing field for all those looking to go all the way in the Prodrift finale.
-
Paddy McGrath