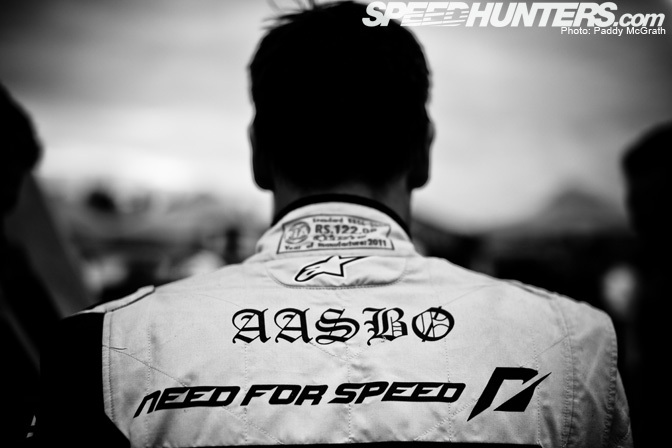 As the smoke settles from Formula D Las Vegas, Fredric Aasbo and Darren McNamara must now quickly turn their attention to the next challenge at hand: competing in the British Drift Championship Silverstone @ the Trax Show on Sept 4th and Pro Drift Mondello Park @ the Jap Fest Ireland on Sept 11th.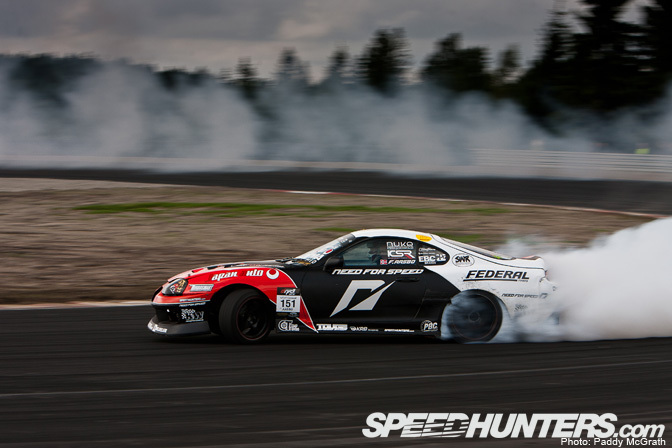 They are likely both getting ready to head back to their bases in Norway and Ireland respectively for final preparations.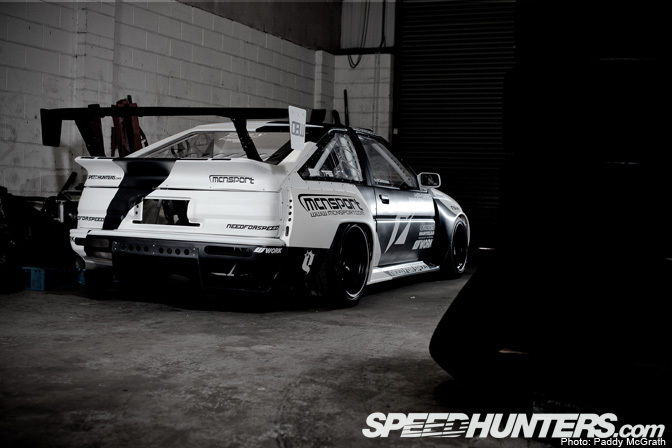 Darren will have a week of wrenching ahead of him, as he completes the Dmac86 for its competition debut.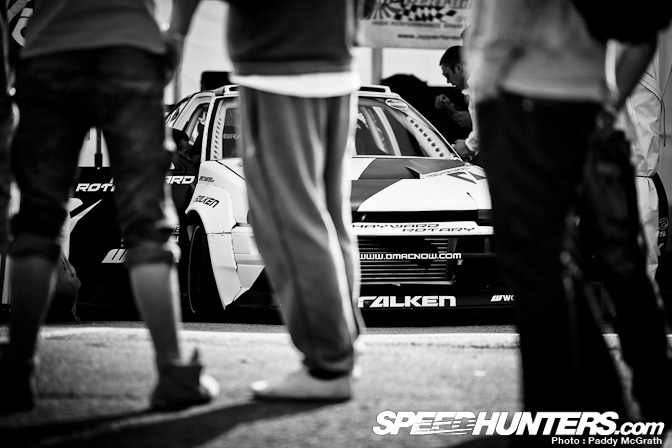 The car has had some problems with its power steering system, necessitating a bit of a rethink.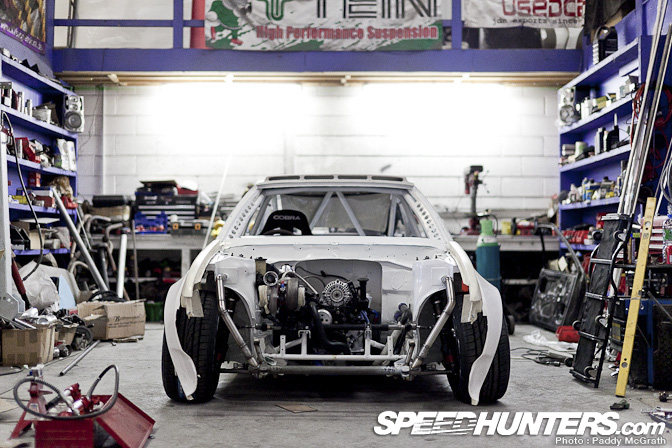 We've all watched this car come together from the ground up on the pages of Speedhunters these past twelve months.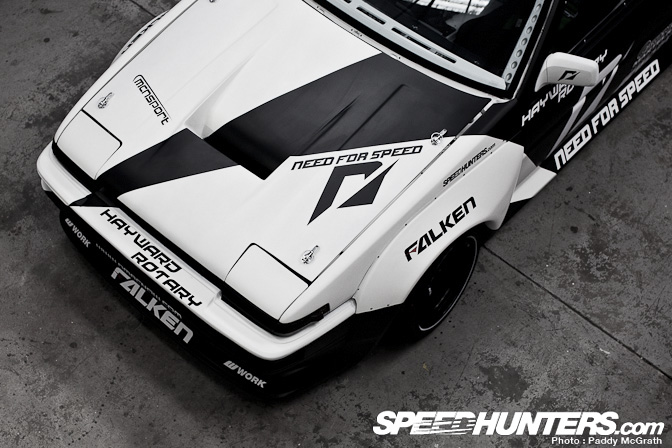 Although I've never seen the car in the flesh before, I feel emotionally invested in the project and hope we have a successful debut next weekend.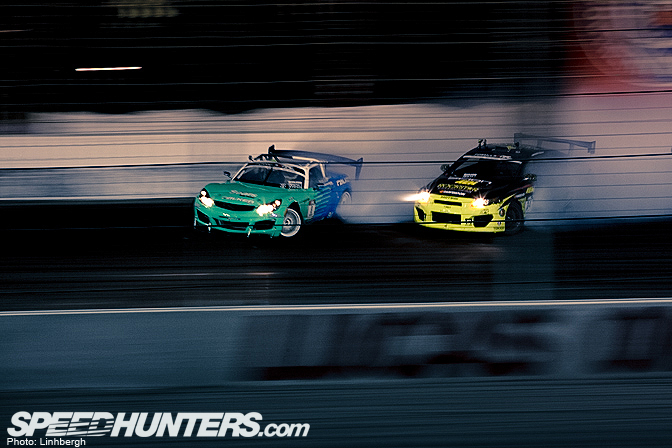 Darren is one of the most aggressive drifters I've ever witnessed in person. He is ALWAYS in attack mode, no matter the scenario.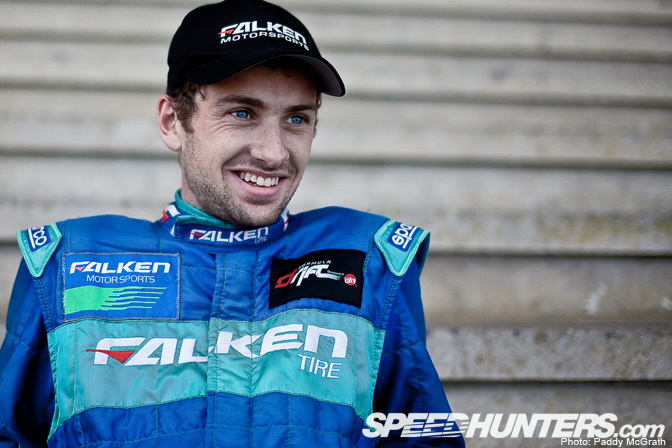 So it will be interesting to see how his style translates on this side of the Atlantic, especially since Darren will have the crazy power to weight ratio of the DMac86 to play with.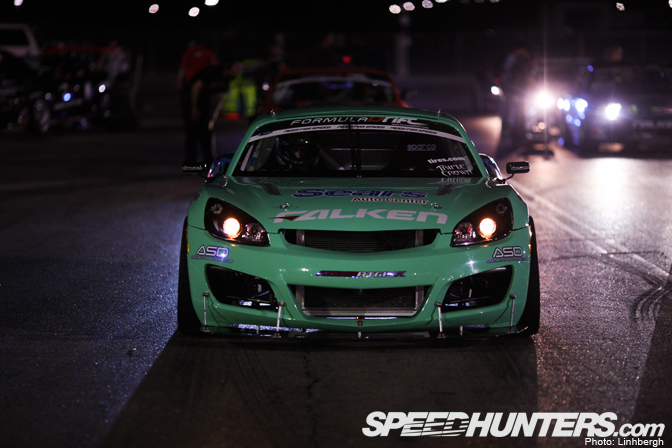 Darren will be coming off an excellent second place finish at Formula D Las Vegas and should provide a good marker for the best British and Irish drifters to test their skills out. I'm sure a lot of people will be looking to tandem against him.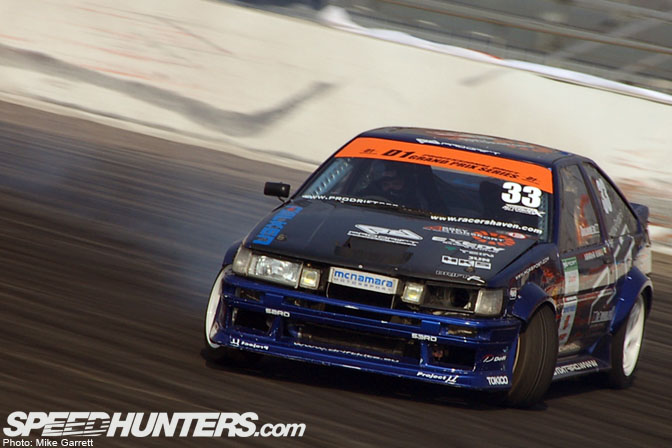 Interestingly, I was on hand to witness one of the key moments in Darren's career: the day that he impressed the American drift establishment at Irwindale one cold day in December 2006. I'll never forget his valiant battles against D1GP star Ken Nomura! This performance lead to his eventual signing as with Team Falken for the 2007 season.
The D1GP World All Star Irwindale event also happened to be the first time I ever attended a drift event, so it was a bit of a life changing moment for me as well too.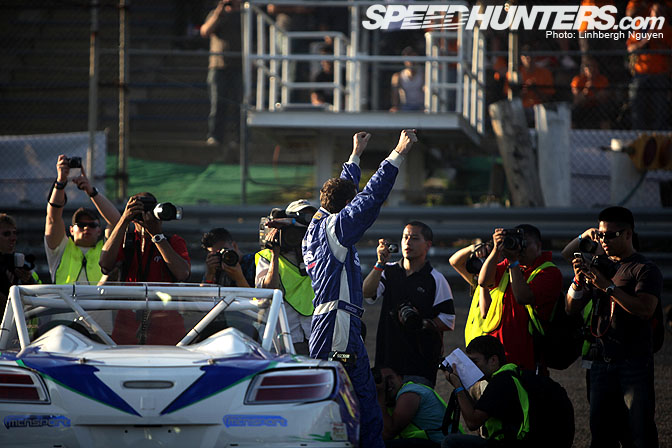 I was also there to witness Darren's Formula D victory at New Jersey in 2009, no doubt a highlight in his professional drifting career. Knowing Darren, he's hungry for more victories and will be gunning for the top step of the Silverstone and Mondello Park podiums. Don't expect him to give an itch to anyone.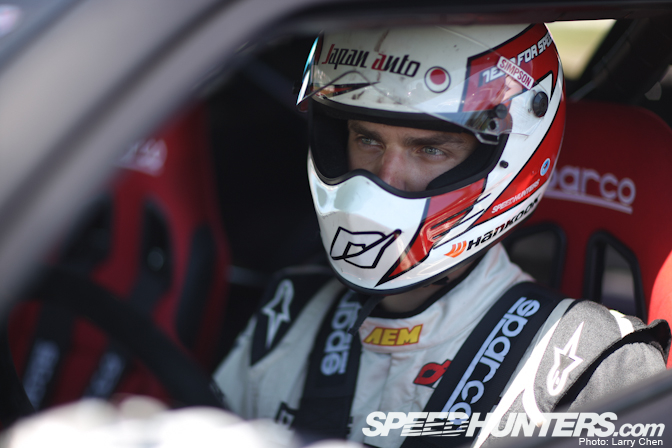 Fredric Aasbo has had a pretty amazing few years in drifting and I've been on hand to see a few of his marker moments too.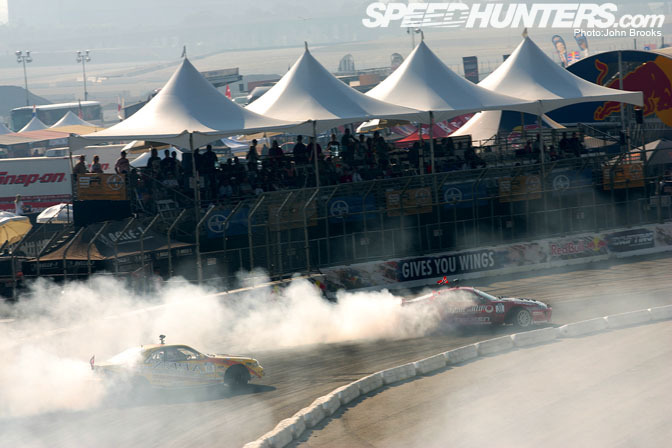 This photo marked the exact moment I started to take notice of Fredric. It was November 2008 and the event was the now legendary Red Bull World Drift Championship event held in the docks of Long Beach. Up until that moment, I hadn't really paid the guy in the red Supra much attention. Fredric was up against the 2008 EDC Championship runner-up, Tim Marshall for the first Top 32 match up and dominated the battle in spectacular fashion.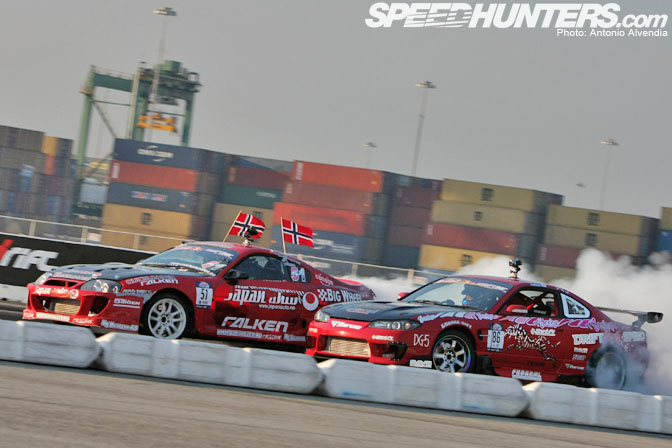 Fredric next lined up against 2002 D1GP champion Katsuhiro Ueo. The first bout ended with a OMT call, not too bad for the Norwegian! Unfortunately Ueo disposed of Aasbo on the next battle, ending Fredric's run at the Red Bull event. None-the-less he made a respectable impression, and a few of us made note of his skidding skills.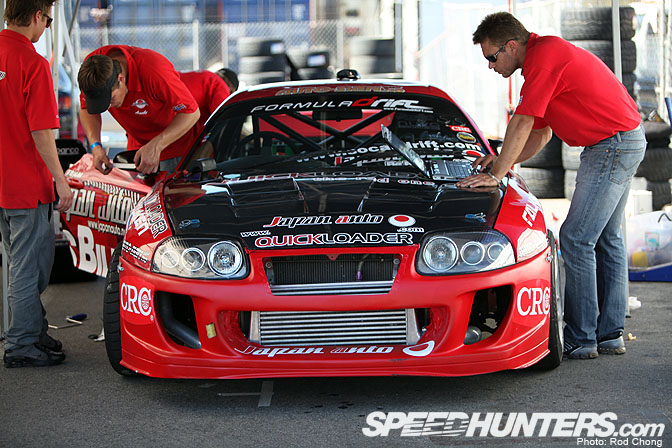 The next time I saw Fredric was a year later at Formula D Irwindale 2009, by which time, we had some regular email communication. Fredric qualified 24th at the House of Drift  but was eliminated in the top 32.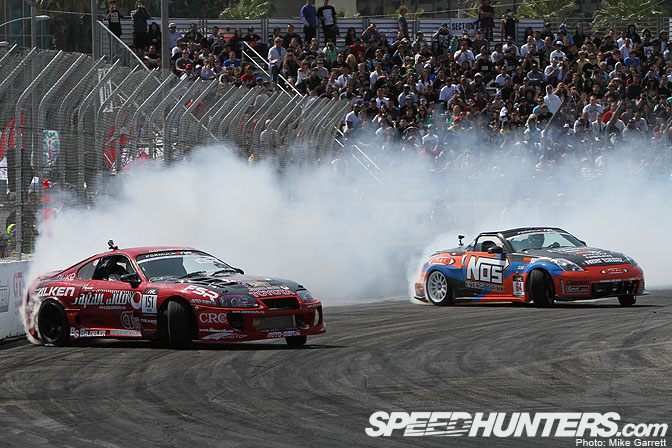 Fast forward to April 2010, Formula D Long Beach and Fredric shocked the Formula D paddock with his giant killing performances, taking down opponent after opponent. He was now the talk of the town, with his physics defying drifts bending the minds even of the most jaded observers.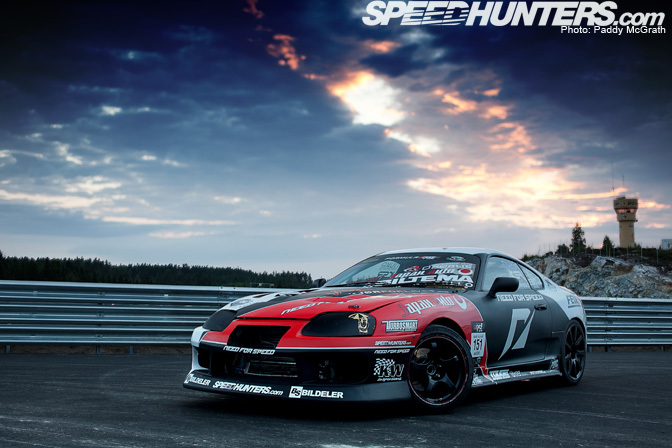 So I'm very happy that I get to collaborate a bit with Fredric this year, as I truly believe he has the potential to become one the best drifters on the planet.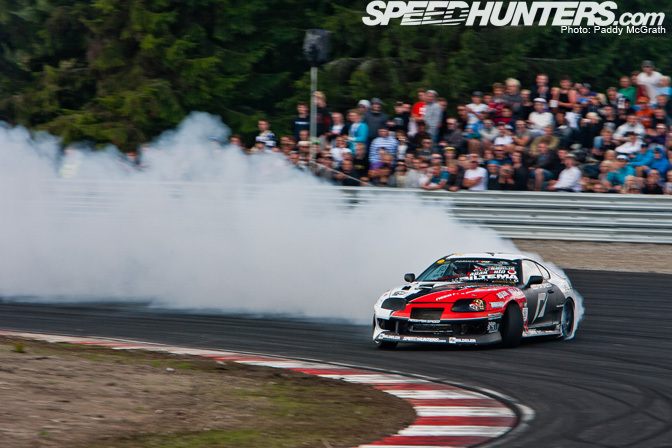 And this coming Saturday, UK drift fans will be able to see his Supra weaving magic in the flesh.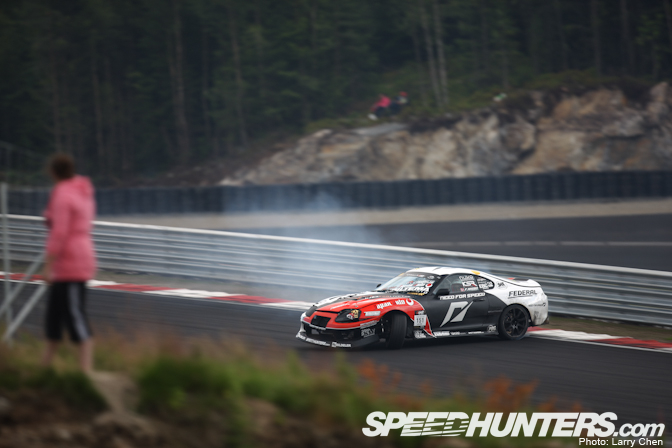 I'm hoping we get to see some of his backwards entries too… I'm not sure if this will be the best way to enter the high speed Silverstone drift course so we'll see.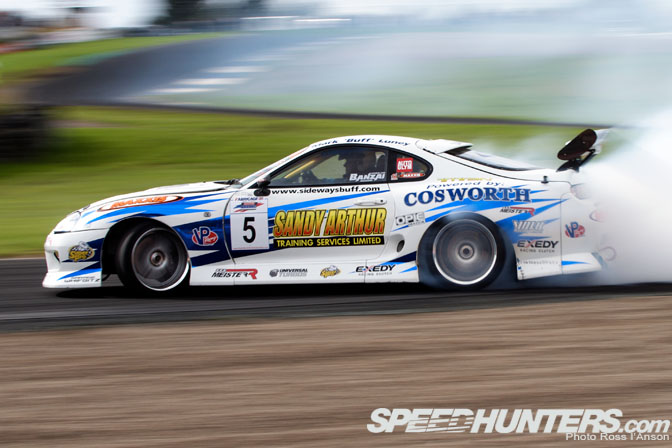 Fredric and Dmac are going to be up against some stiff competition. For one, Mark Luney will have a very different type of Supra ready to do battle. He knows Silverstone like the back of his hand and it's rumoured he'll have 1000bhp on tap to create some blinding moveable smoke screens.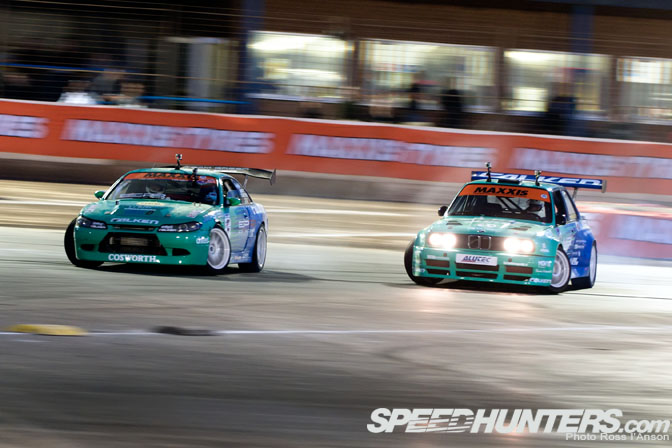 Team Falken UK drifter Matt Carter currently leads the BDC standings and I'm told is one of the most aggressive drifters in the UK.
We're also hearing that the Dutch superstar Remmo Niezen is coming out to Trax too. Interestingly Remmo was also at the Red Bull Drift Championship in 2008, but has made a lot of improvements to the car since then. I'm quite looking forward to seeing this car again in person!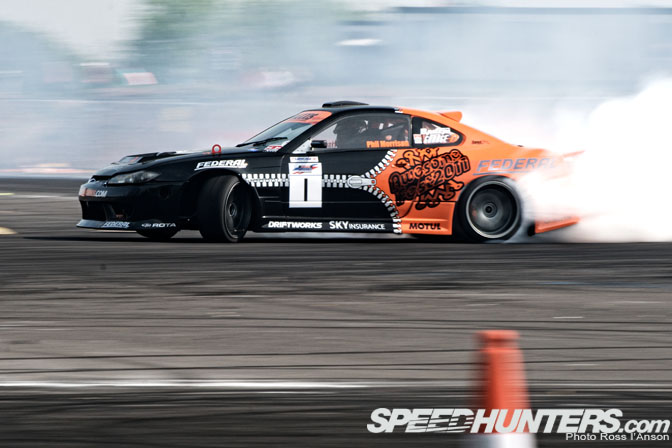 Another car I'm looking forward to checking out is Phil Morrison's Driftworks S15. Phil is not only going to be joining the show at BDC Trax Silverstone on Sept 4th, but is also planning to come out the following weekend for Pro Drift Mondello Park on Sept 11th. Very cool!

The Trax team have been advertising that the former Top Gear Stig, Ben Collins will be hosting the event. A few lucky souls will be able to get ride-a-longs with him around the Silverstone GP circuit.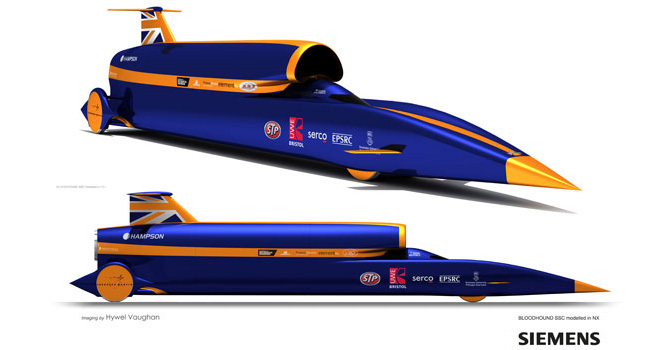 I'm personally extremely excited that the 1000mph Bloodhound SSC land speed record car will be on display. A spotlight will be in order!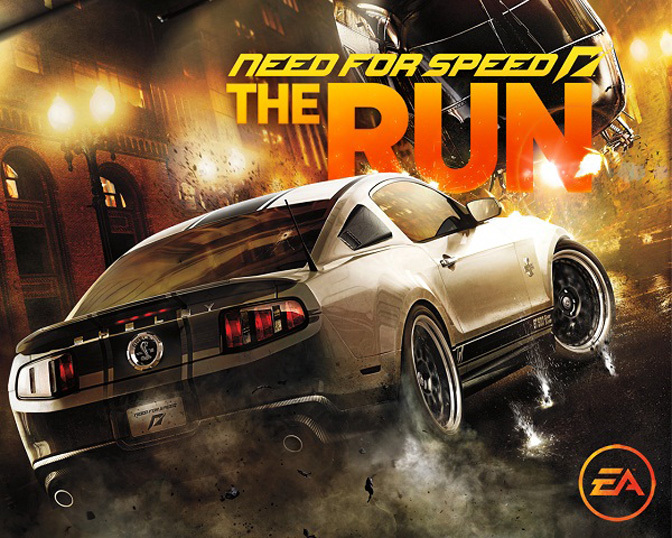 Video game fans in both the UK and Ireland will be able to sample Need for Speed The Run for the first time. If you are lucky you might be able to race against Dmac or Fredric although I should warn you they're both pretty wicked gamers.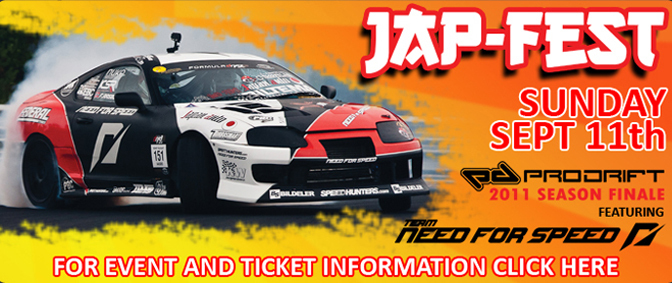 I'm also looking forward to attend the Jap Fest Mondello Park event, having never been to Ireland myself previously. I've always had a lot of respect for the Irish JDM scene and have admired it for many years on the pages of Speedhunters. Soon I will have some first hand experience! In reading about the Jap Fest event, it looks like they'll have both Time Attack and Drag Racing in addition to Drifting.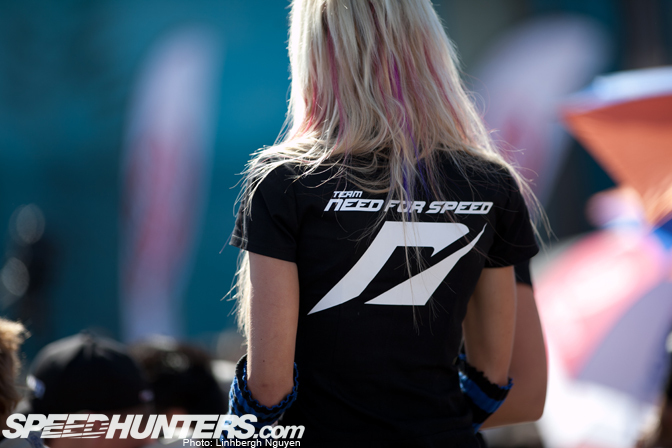 We will also be meeting the UK and Irish finalists for the NFS European SpokesModel Competition too. We'll make sure to snap a few shots just for you :>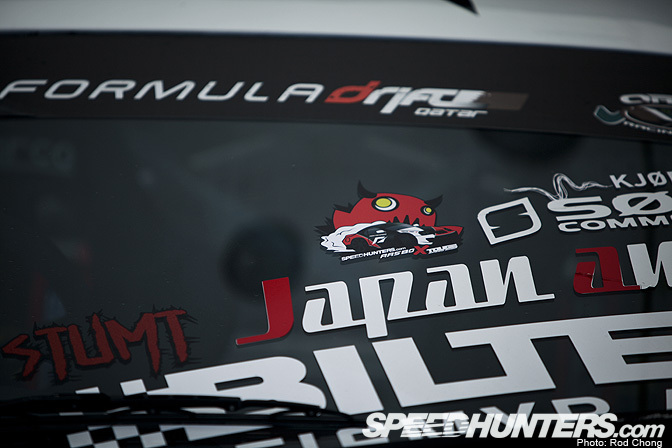 The NFS Spokesmodel finalists will have a fresh stock of stickers to hand out at both events, care of our friends at Touge Automotive. Those of you collectors will need to make sure you pick up some of the ultra rare, limited edition Aasbo X Touge X Speedhunters stickers.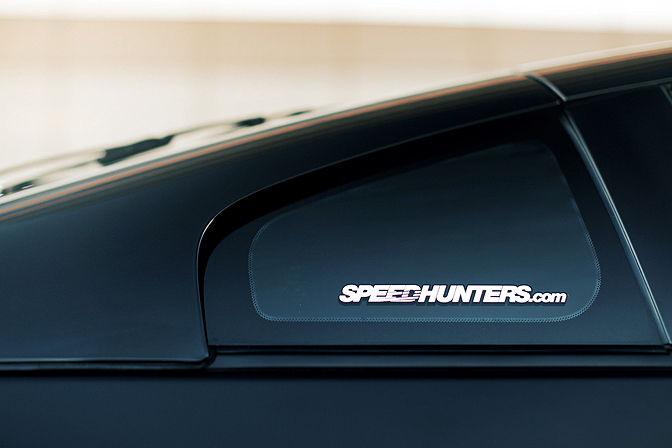 We are all looking forward to meeting many of you at Silverstone and Mondello Park and hope you make the journey out to see us. Please feel free to drop by the Team NFS pit set up and don't forget to ask for your free stickers!
We will have a full media team on site at both events and will look to keep our international readers up to date with all the action.
Talk soon,
:Rod