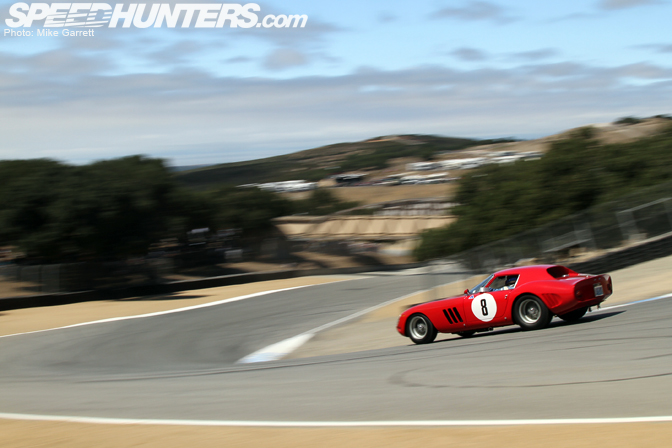 As Speedhunters we get the opportunity to visit great automotive events all over the world. While each and every one of them is great in their own way, there are some that really stand out. Such is the case with the Rolex Motorsports Reunion at Mazda Raceway Laguna Seca.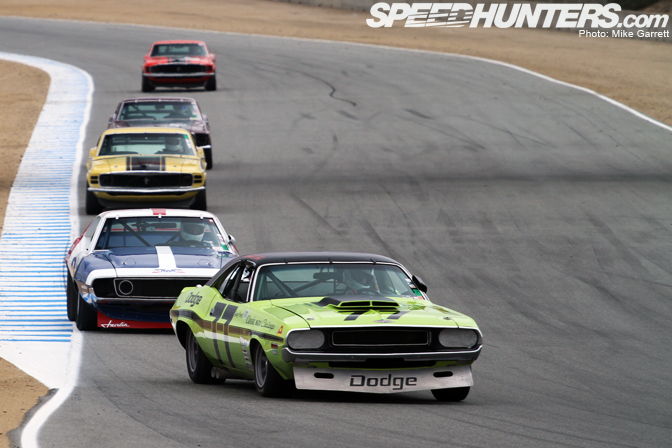 But the action that takes place at Laguna Seca is just one part of a weeklong celebration of motoring that takes over the Monterey region every August. Auctions, Whether its Concours shows, auctions, or road event – the peninsula becomes gearhead central.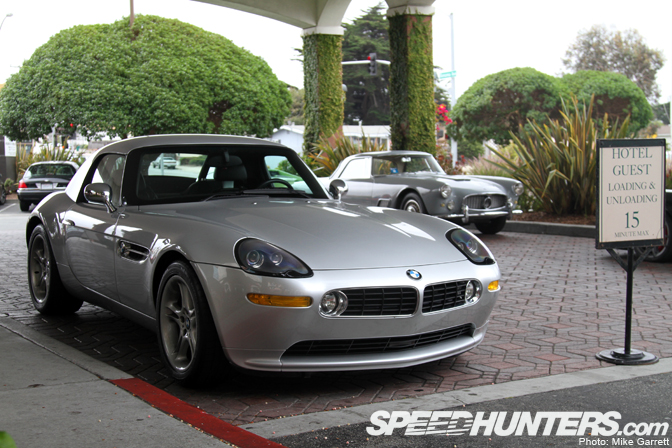 This means that Monterey and surrounding towns are overrun with classics and exotics of all types. Spend a couple minutes standing at a random street corner or wandering through a parking lot and you'll know what I'm talking about it.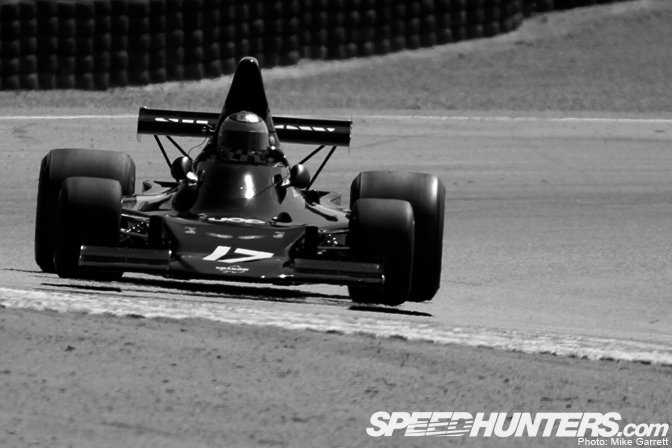 This year I spent most of my time at Laguna Seca capturing the Rolex Historic Races. I've shot vintage racing before, but there's something special about Laguna Seca.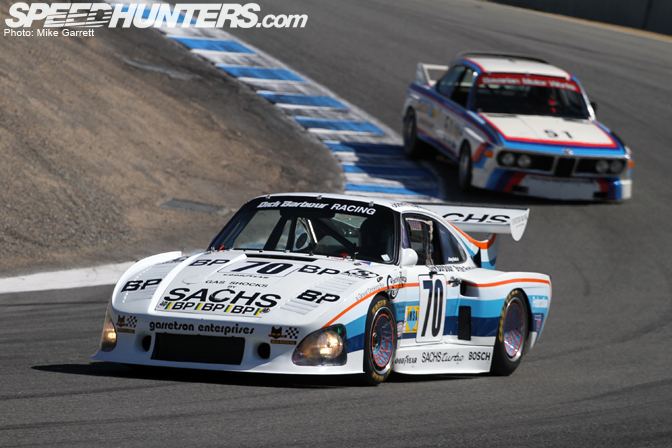 Part of it is the beauty of the course itself. This is one of just a handful of yearly events at Laguna Seca where strict sound regulations are lifted. After all, cars like the Porsche 935 K3 must be heard at full song.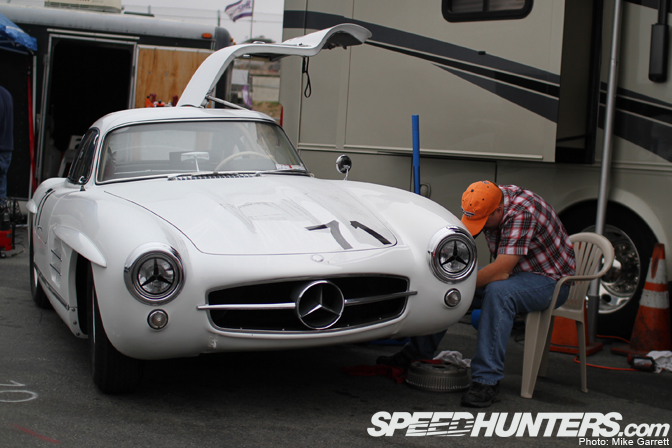 But there's much more to be seen at the Rolex Historics besides the action on the track. Whether its a walk through the pits to get an up close look at the racing machines…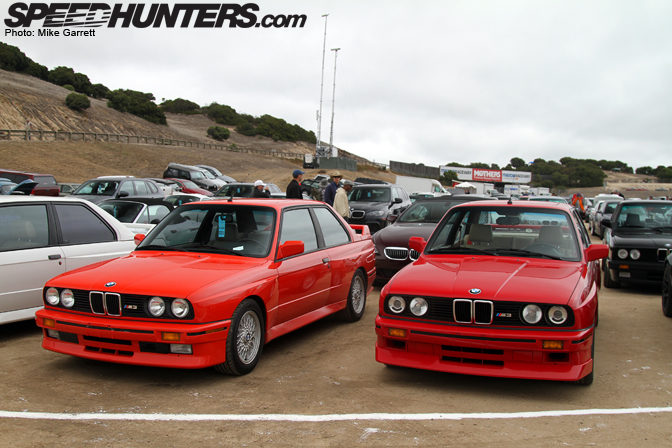 …or a visit to the Car Corral area, which is worthy enough to be a separate event in itself.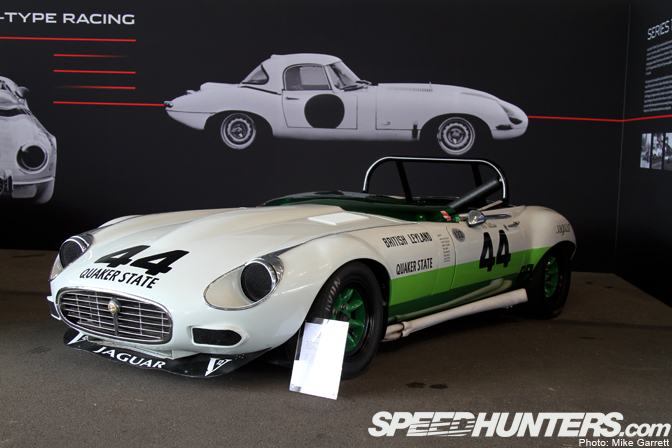 This year's featured marque was Jaguar, so Laguna Seca was filled with E-types and other vintage Jags. Jaguar itself brought out an incredible display of historic race cars which were displayed prominently near the main gate.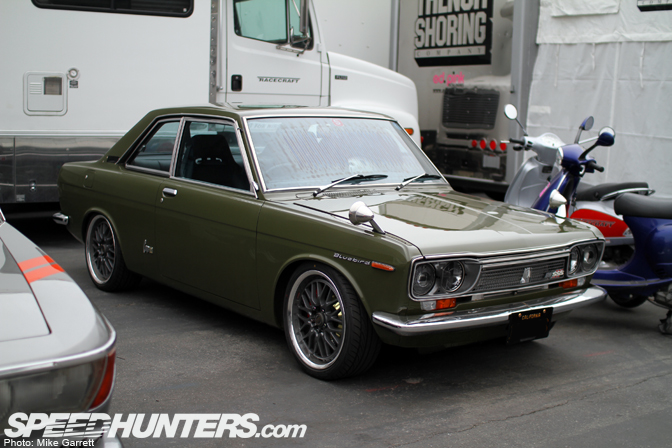 While Japanese vehicles were certainly in the minority compared to the European and American makes, I found a handful of them spread around the track. This beautiful Bluebird SSS for example.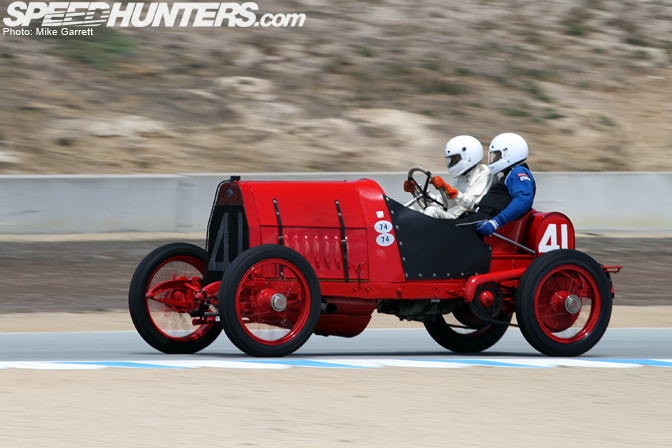 When it comes to the racing, there were classes for everyone. Whether you fancy yourself a pre-war racer like this 1911 Fiat S74 with its driver/mechanic combo…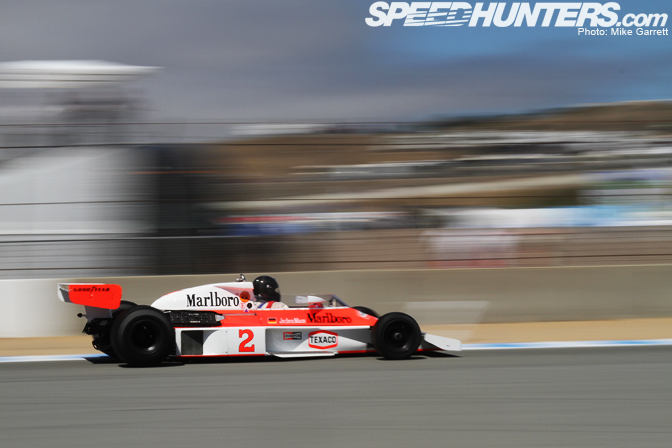 …or perhaps you are a fan of vintage Formula 1 cars?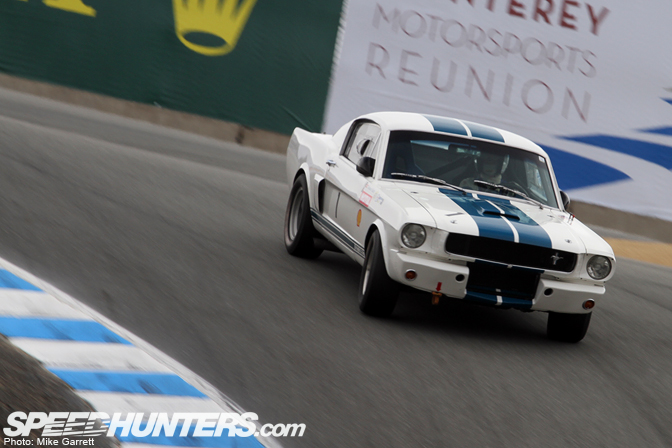 A Shelby GT350 comes throught the Corkscrew at speed. Just one of many brilliant cars running in the packed 1963-66 GT class.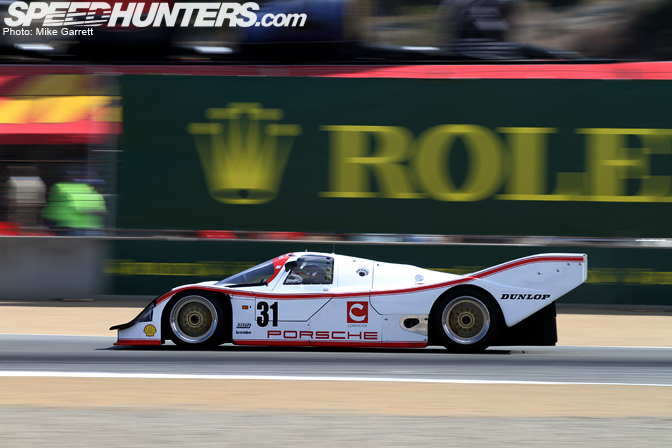 Or for those that prefer race cars from a slightly more modern era – the 1981-89 prototype class.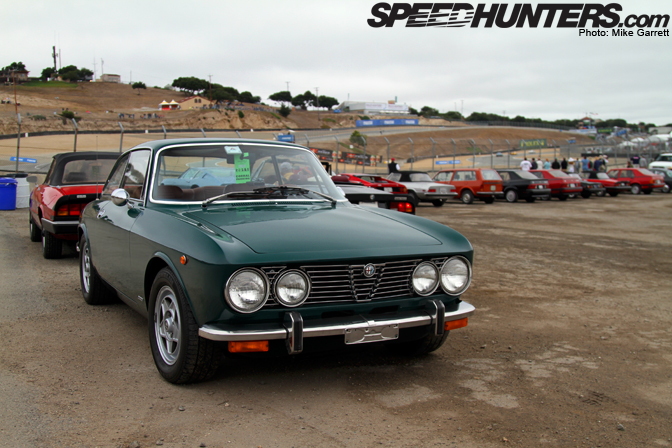 But much like Bonneville Speed Week, this is about more than just seeing great racing cars of the past. It's about making the trip and being part one of the world's great auto events.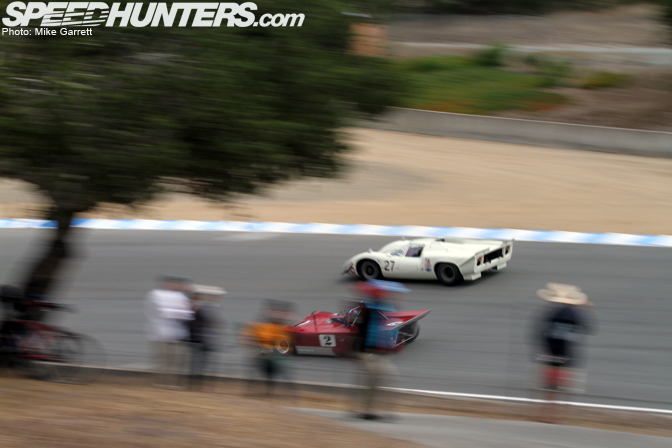 All you need is a some friends, a beverage of your choice, and a spot on the hillside to soak it all in.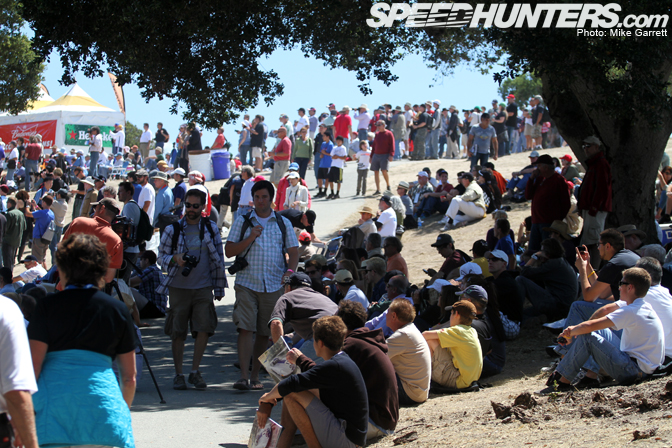 This was the crowd that had assembled to watch Saturday afternoon's action at the Corkscrew.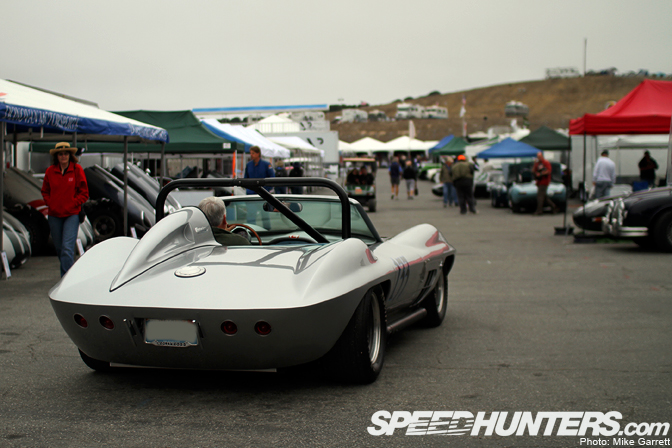 It didn't take a long before I realized why so many people consider the Rolex Historics to be a must-do event for any car enthusiast.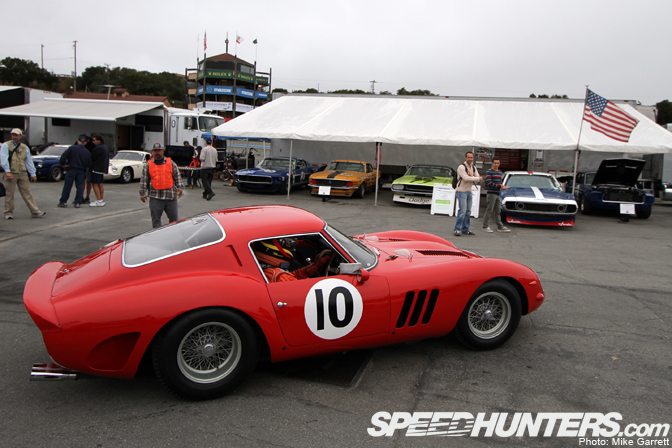 I've had the chance to witness some amazing vehicles in this line of work, but at Laguna Seca I would find myself standing there shaking my head in disbelief as the stunning machines rumbled by me in the pits.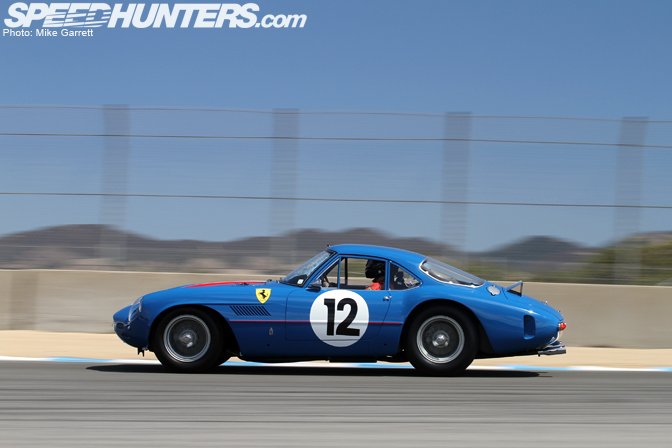 Yeah, that's just another Ferrari GTO, one of several that took to the track for the all-GTO race group.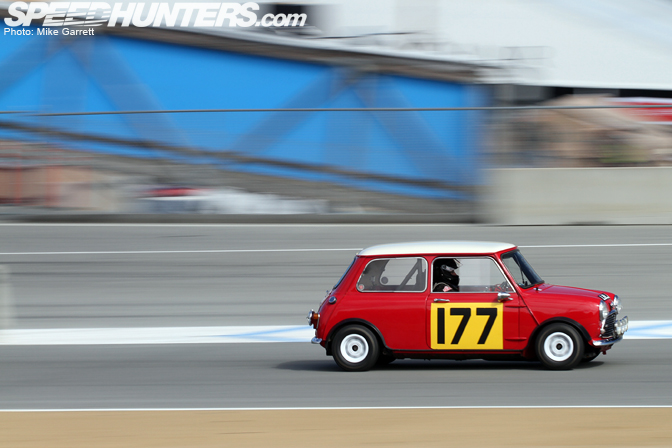 This is just a little taste of what's to come as I spend the rest of the week bringing you guys scenes from Monterey. 
It's going to be fun!
-Mike Garrett