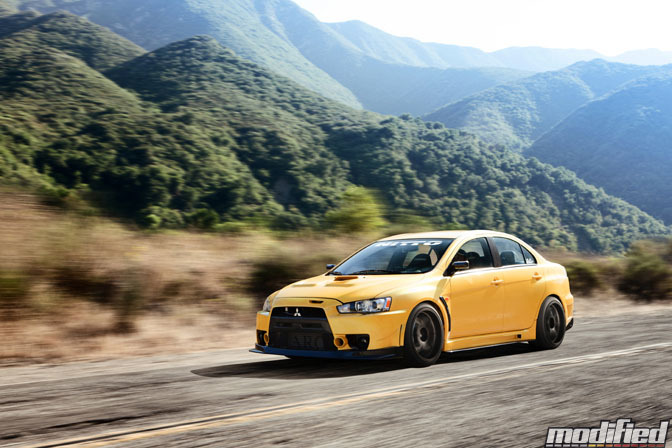 A Lamborghini yellow clad Mitsubishi Evolution X? You better believe it. And it's not just the color that makes this Evo stand out. It's the perfect blend between performance, looks, and style that make it one of a kind…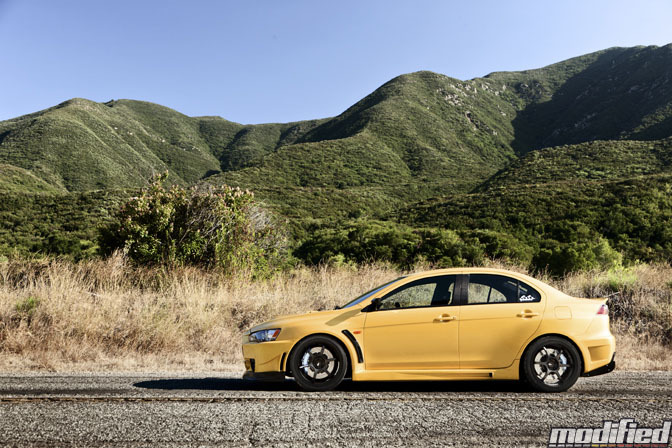 Actually, if you look closely and know your Evo's very well you'll spot an ultra hard to get FQ400 aero kit on this car. The owner went to great lengths to obtain this kit and it's the only authentic KQ400 kit in the country.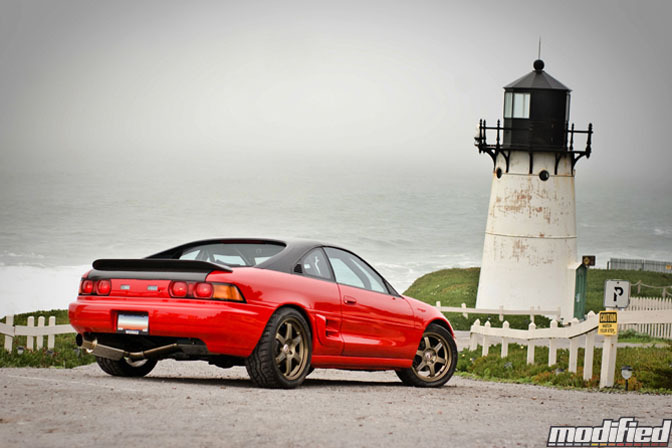 For this month's issue we have some more uncommon cars that rarely see the feature car spotlight, like this purpose built SW20 MR2.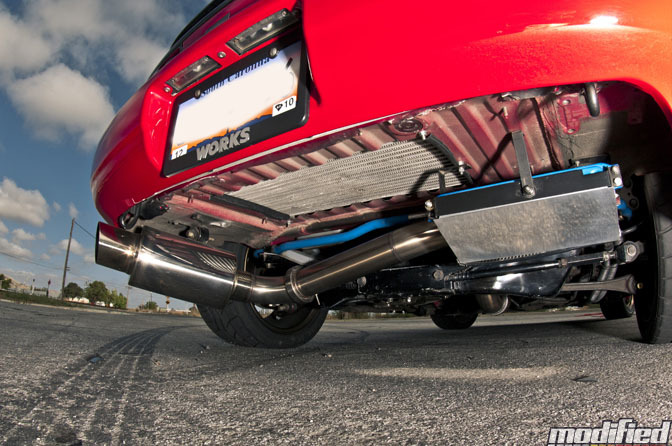 Some extensive modifications have been done to ensure this car is very track capable and reliable.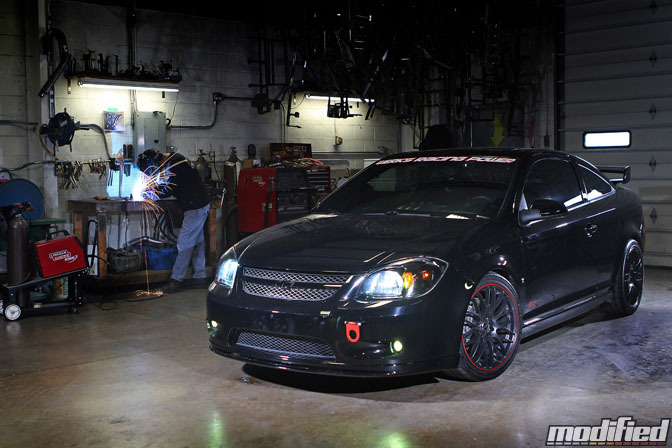 The Chevy Cobalt SS has never been a popular platform in the tuning segment but it's gotten a bad rap for the most part. This chassis is very well balanced and has a killer motor capable of making big power on the stock block.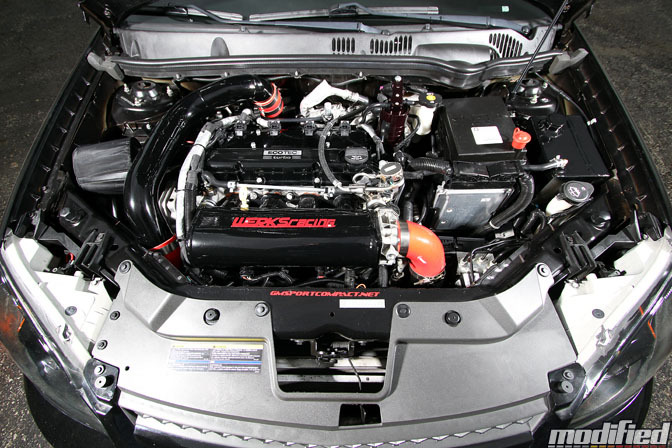 This particular car makes a hefty 456whp thanks to a host of upgrades including a larger turbocharger.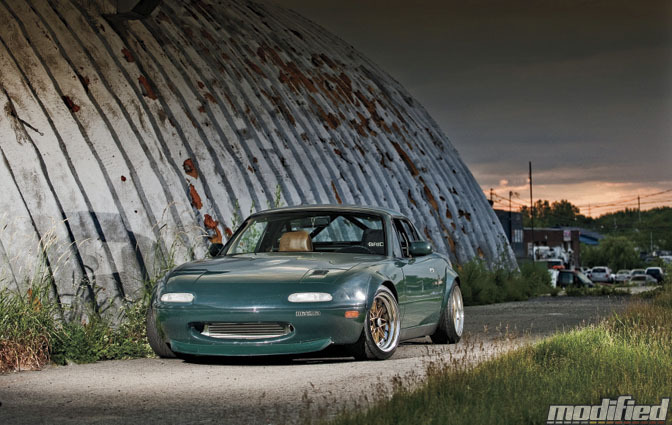 On the opposite side of the spectrum, the Mazda Miata has seen tremendous support and touted as one of the best mod friendly sports cars. There are a million and one ways to build a Miata.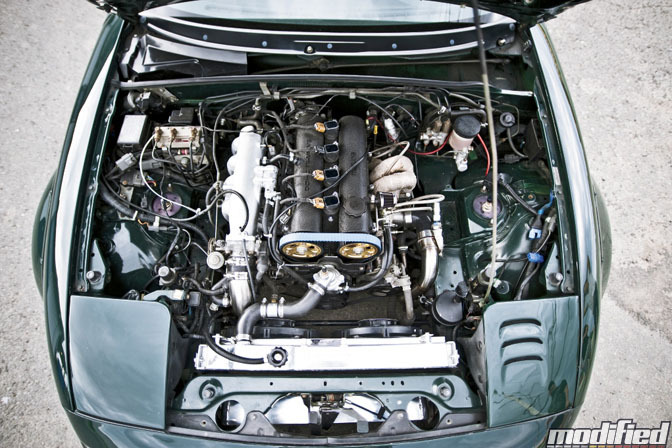 This one has a clean looking exterior and a little boost to help in the horsepower department under the hood. It's a perfect example of what many of us could build at home.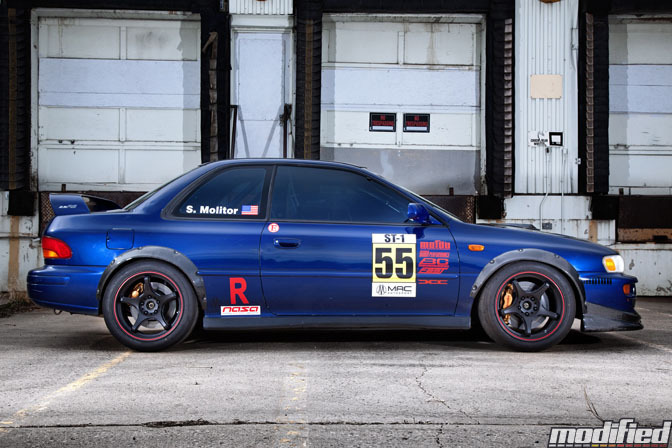 The GC Impreza platform is one of the best that Subaru ever built. It's a shame that North America didn't see the WRX or STI versions reach our shores but that's not necessarily a bad thing since it opened the doors up for many enthusiasts to recreate their own versions of the turbocharged, AWD, platforms. Such is the case with this track ready GC.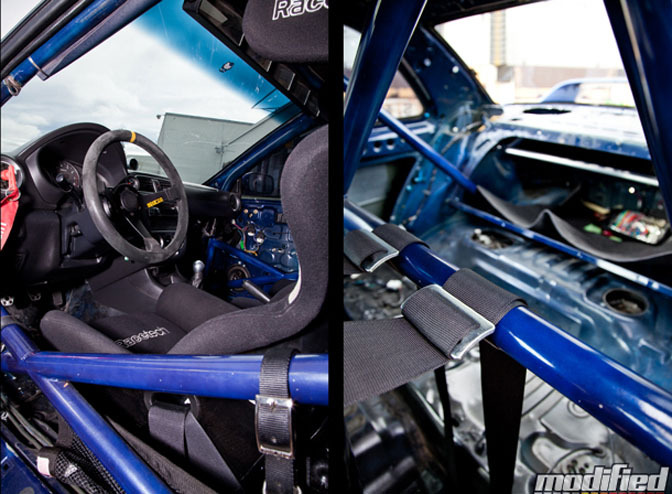 Forget the amenities, inside the STI powertrain swapped GC you'll find only the necessary items for a properly prepped race car. Well almost, look closely and you'll see a set of front speakers lurking in the doors. Hey, sometimes you can't live without some tunes.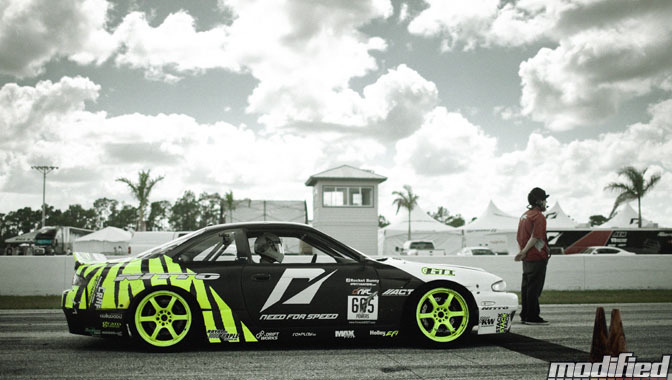 Our Formula D spotlight includes a driver most of you are very familiar of. Mr. Matt Powers.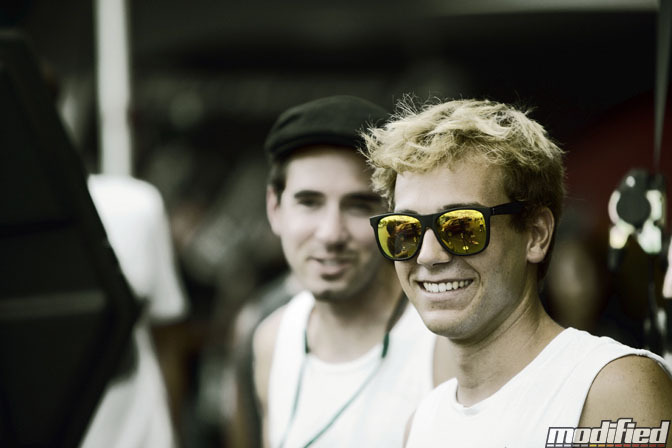 We get to know him and his team as we spend the weekend with them at the FD Palm Beach, FL event.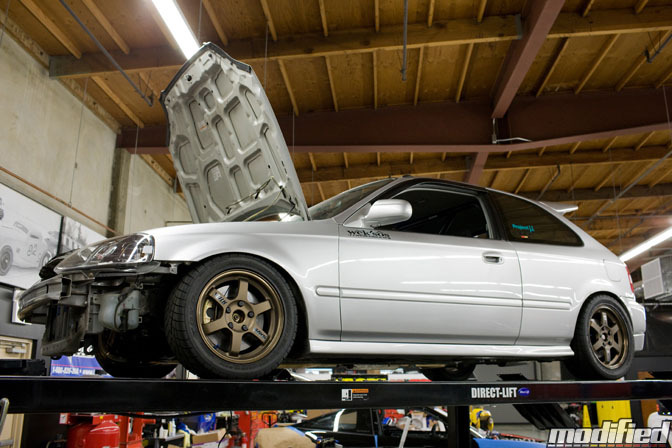 For our tech this month, we start off by upgrading the cooling and fuel setup on Project Civic.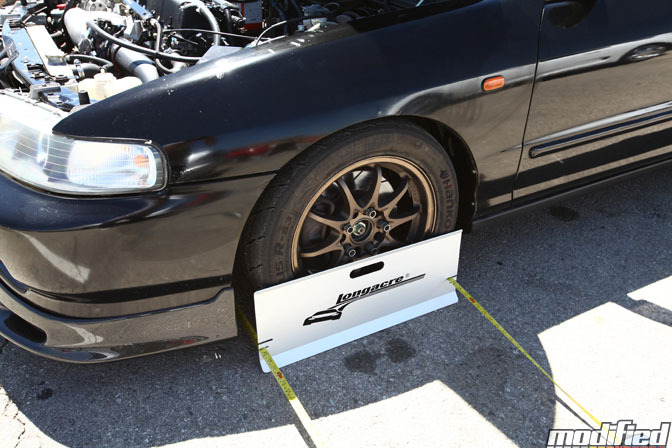 Project DC2 heads to the track and we test out some handy track side equipment like these camber plates.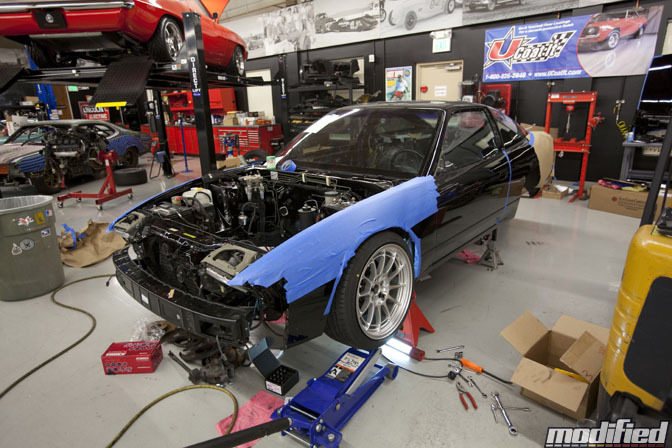 Our LS13 build quicks into high gear as it receives a host of goodies such as big brakes, coilovers, wheels, new seats and carpet.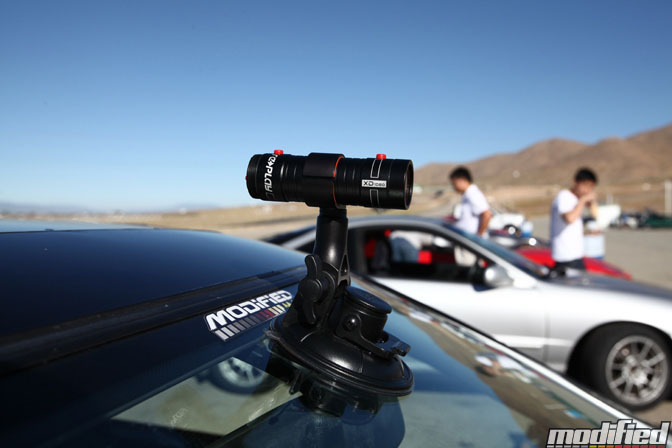 The compact/motorsports camera market is exploding with new options and we test the latest offering from XD Replay.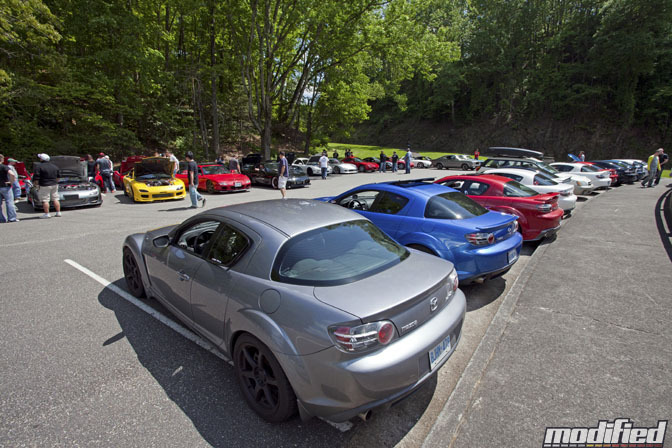 Project RX8 heads to one of the best Rotary events of the year, Deals Gap Rotary Rally.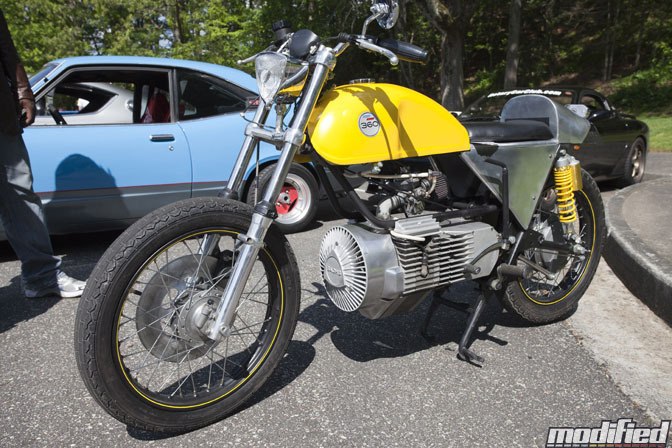 At DGRR you'll find some crazy rotary powered cars and even such oddities as this rotary powered bike. Check out that front headlight, it's even rotor shaped.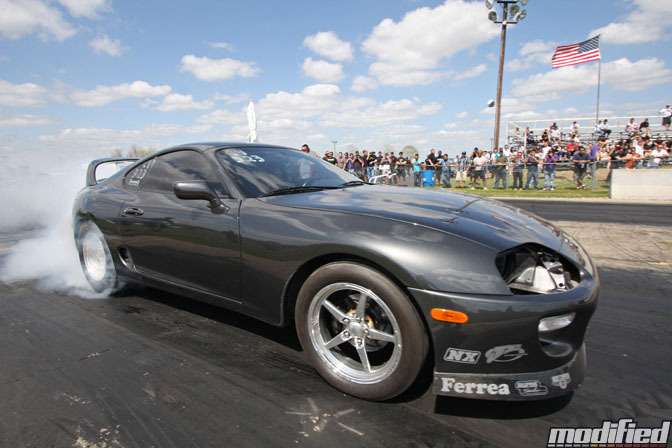 If you ever want to see displays of gross horsepower than the Texas Supra Nationals (TX2K11) is the spot to be with the fastest Supra's and other cars such as Lambo's and Vipers coming to play.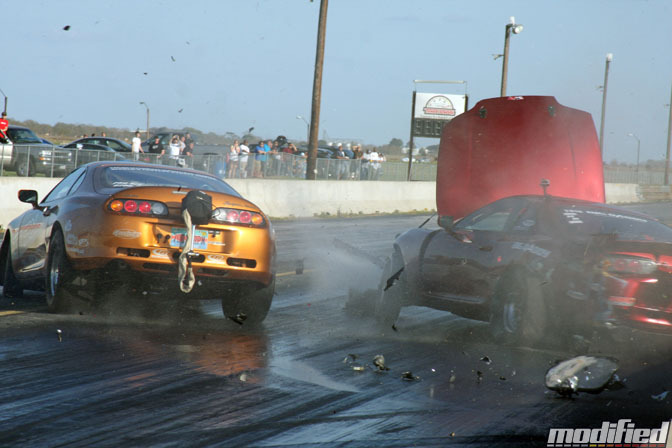 This year's drag finale ended with a quite a bang.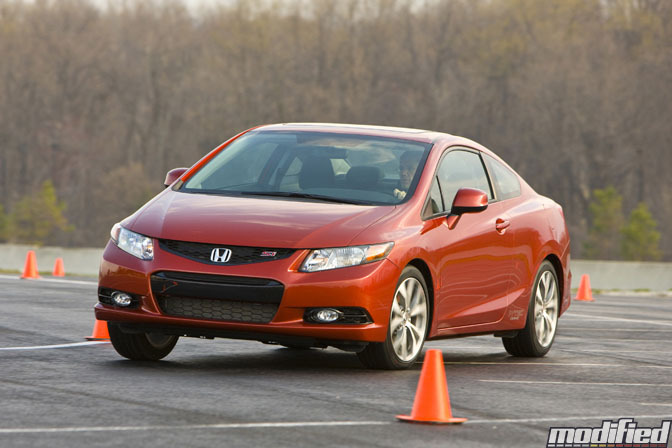 The new 2012 Civic Si doesn't look much different then its older sibling but it packs some new enhancements that make it a worthy successor. We provide an in-depth review of the new car.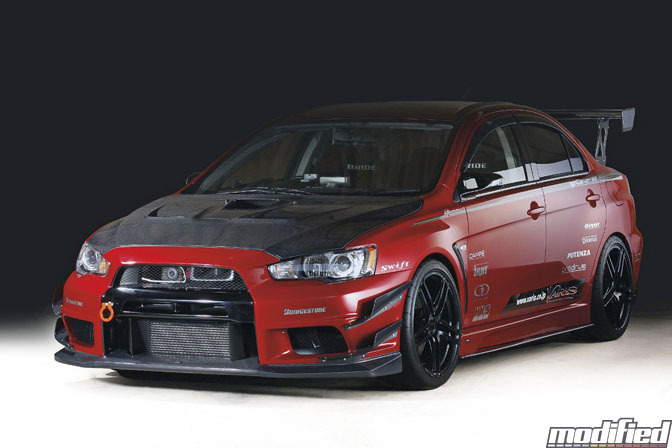 For our October issue's guide we showcase the newest and latest aero kits available on the market.
-Peter Tarach