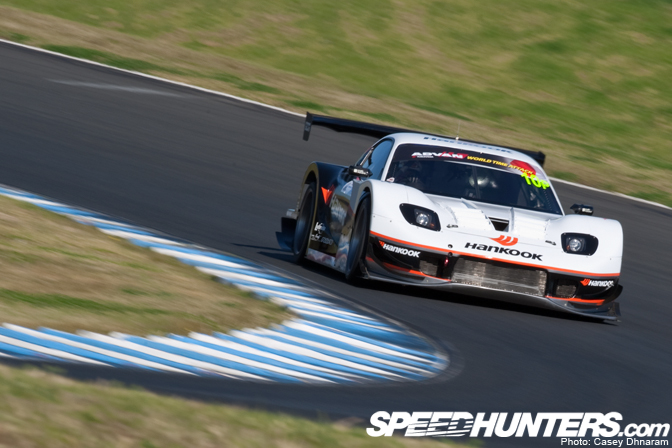 The Speedhunters team is busy shooting on track, but here's a selection of photos from our latest card dump. The Garage Revolution / Hankook RX-7 is proving extremely competitive and is just three hundredths of a second behind Tarzan's record breaking run from last year.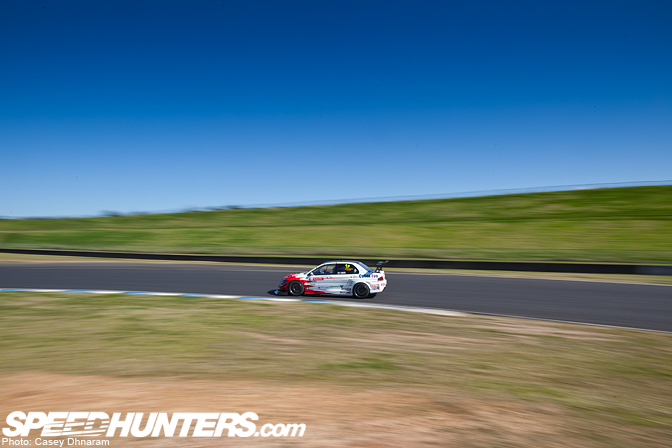 Last years winner, Tarzan Yamada piloting the Cyber EVO has not been out as much as the other Pro Class teams, but without a doubt will make up for their lost time.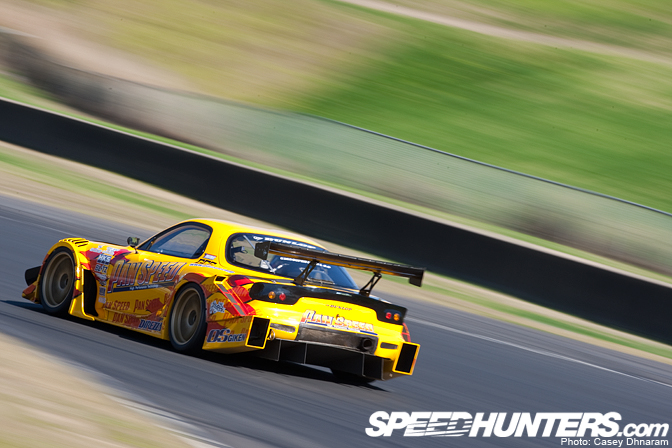 Since yesterday's practice Sasaki-san has looked very consistent and I'm sure driving the track back in 2010 will pay off with some faster times this year.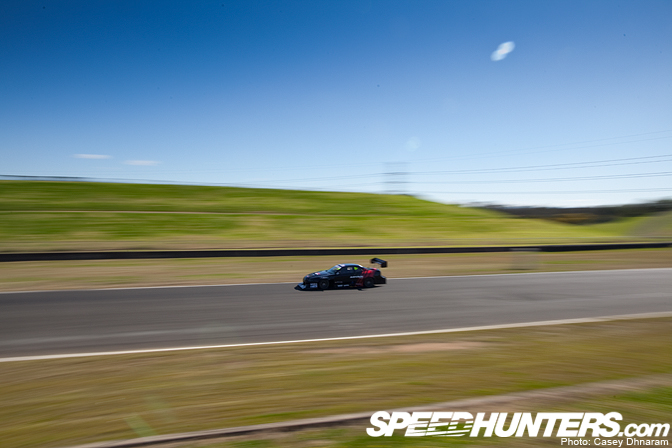 Here is the Hi Octane R34 GT-R strapping down the back straight into turn 1…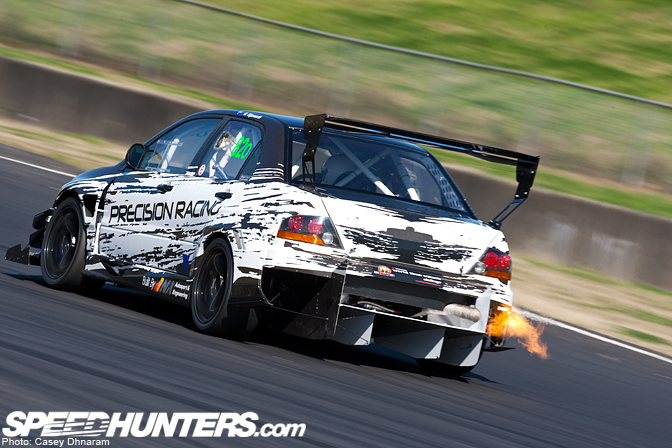 …Closely followed by Mick Sigworth's fire spitting EVO.
-Casey