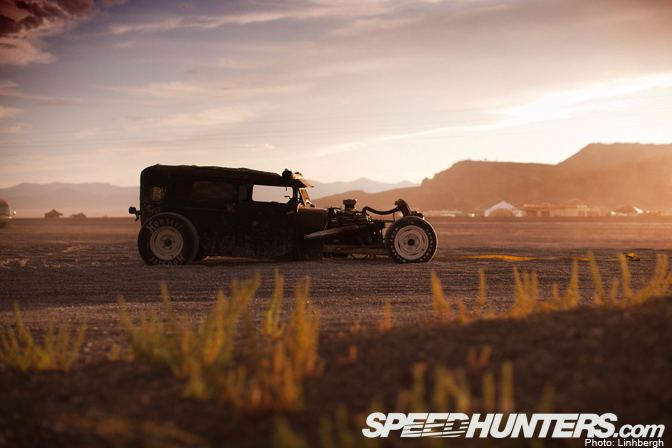 Speedweek at Bonneville has been one of the two events (the other being the Pikes Peak International Hill Climb) on my personal calendar that I look forward to attending without the slightest bit of hesitation.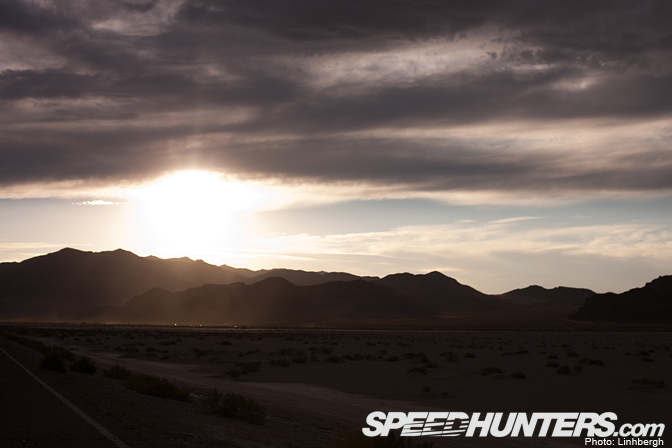 Rod put it best when he said that attending the Bonneville Speedweek can be a day spa for the mind. The moment you step foot onto the salt, a wave of calm wafts over you.
This year, I was honored to have fellow Speedhunter, and Bonneville virgin, Larry Chen, join me in these salty adventures.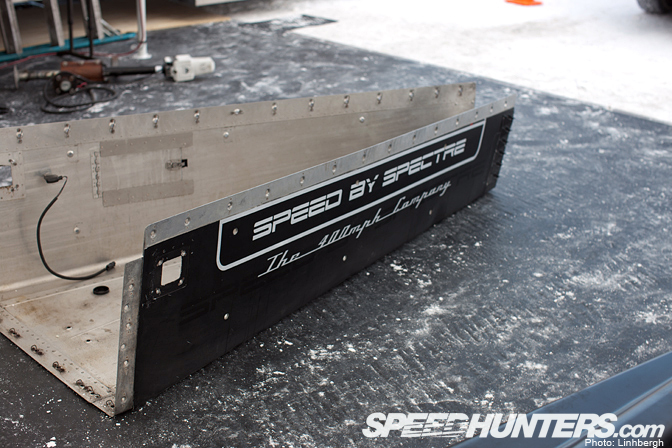 During our week's stay we will be following the Spectre Performance team, with their streamliner, "The Infidel," as they set out to tackle more records.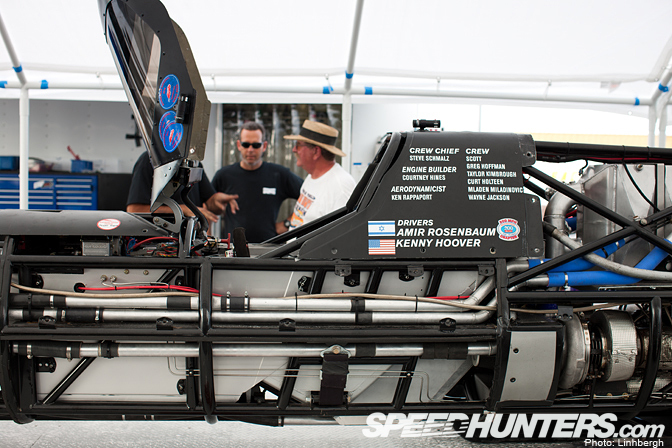 At least year's World Finals on the infamous salty expanse, they broke the 400mph barrier. This year, they brought five different engines to try to break records in each engine's class.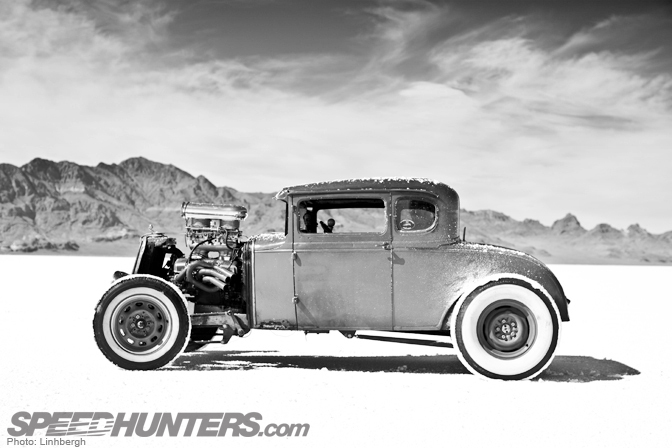 Larry Chen and I landed in Salt Lake City, Utah and hit the ground running. We drove straight from the airport to the salt.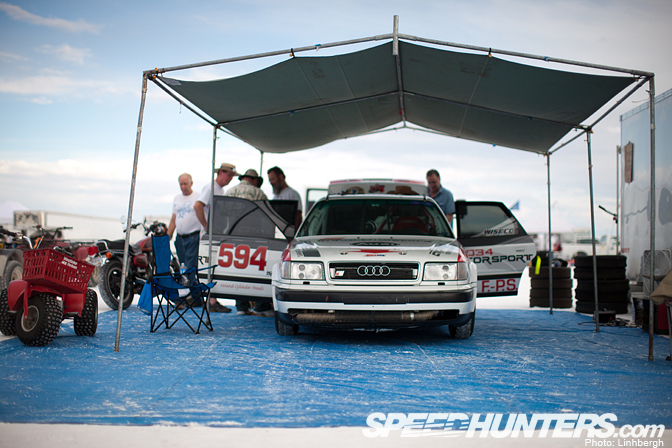 The Bonneville newbie, Larry Chen, was in awe of the eclecticness of the Speedweek paddock.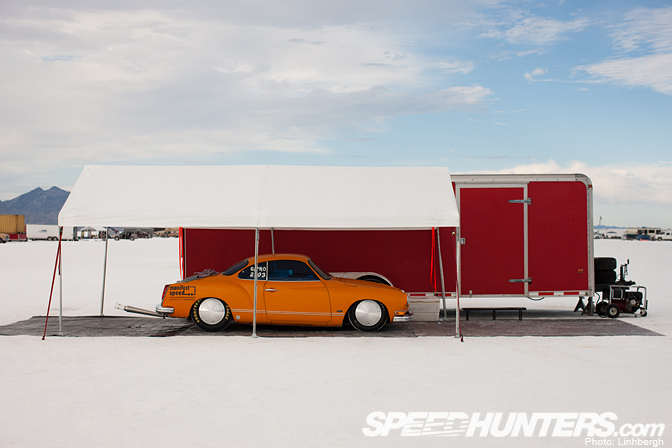 There aren't much motorsports in the world where you can find full on streamliners, lakesters, a land speed prepped Karmann Ghia…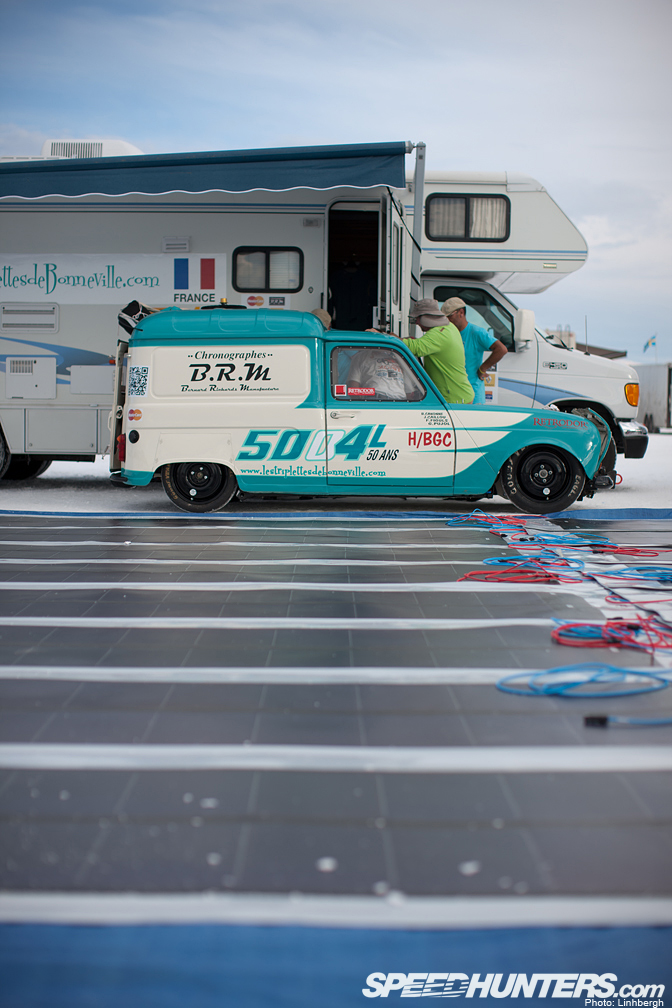 …or a land speed prepped Renault 4.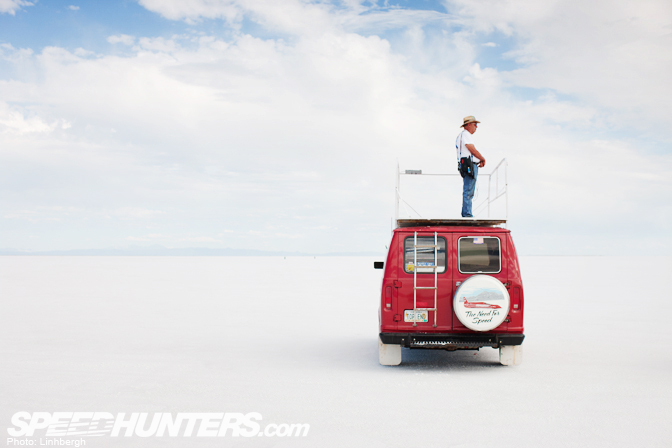 Larry and I took our time to explore the whole paddock –all 5 miles of it. At the 7th mile marker, we came across this video guy and his van standing alone in the vast whiteness.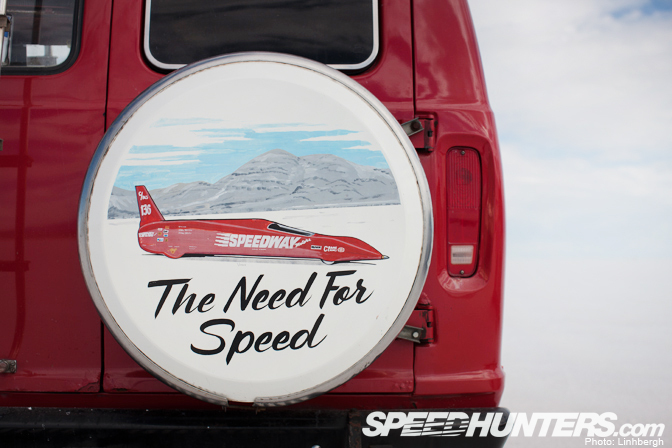 Upon closer inspection of the van, we found it had a rather similar desire to that of us Speedhunters.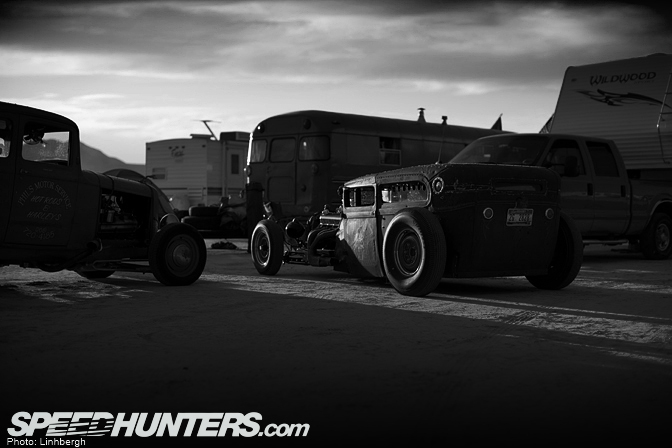 We also spent a good amount of time exploring the nearby camping area in the outskirts of the salt flats. There we found custom machines of all styles…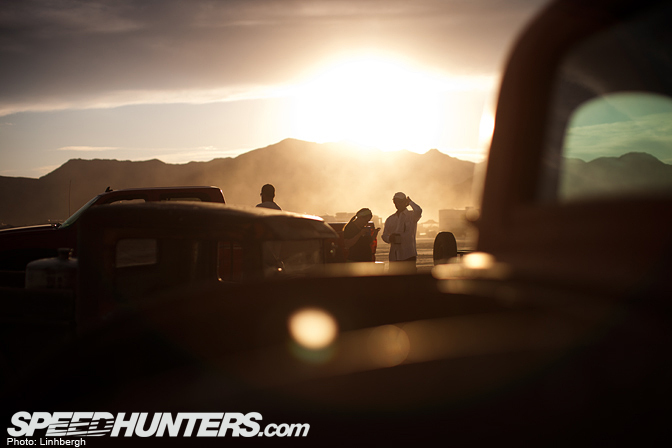 …and folks kicking back, having a good time and soaking in the true Speedweek experience.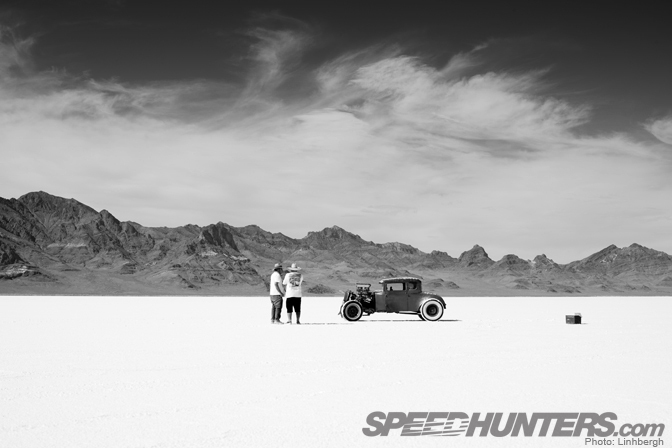 The next five days should prove to be more than just interesting….
-Linhbergh