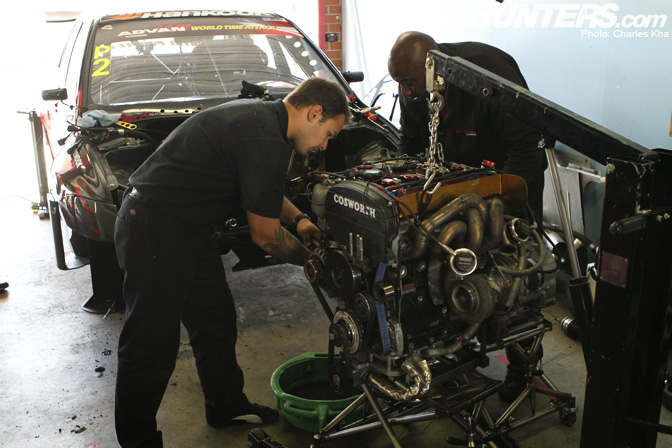 Eastern Creek is buzzing with action, both on and off the track. Just a few minutes ago, the Sierra Sierra team were elbow deep working on their Evo.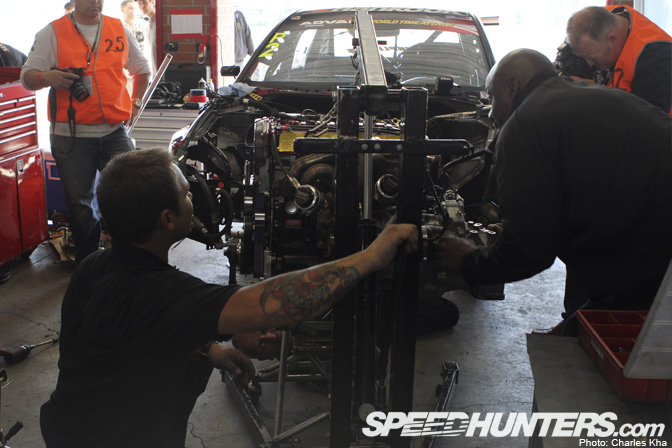 The ring and pinion in the diff chipped, so the team were busy stripping down the front-end. After the panels were removed, the crane was brought in to hoist the motor out.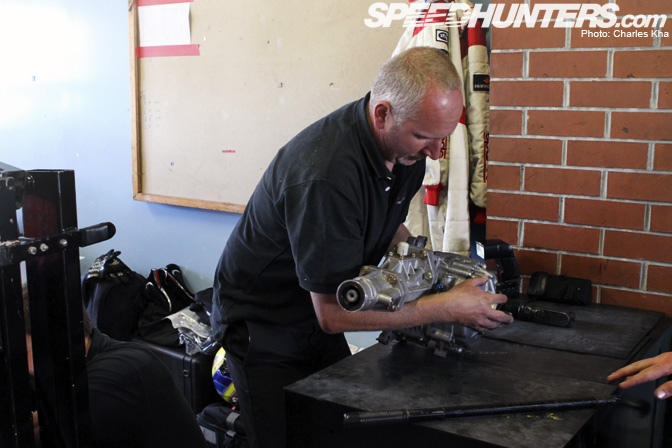 It was surprising to see how quickly the SSE team are able to have the motor out. It wasn't long before the diff was put onto the surgery table…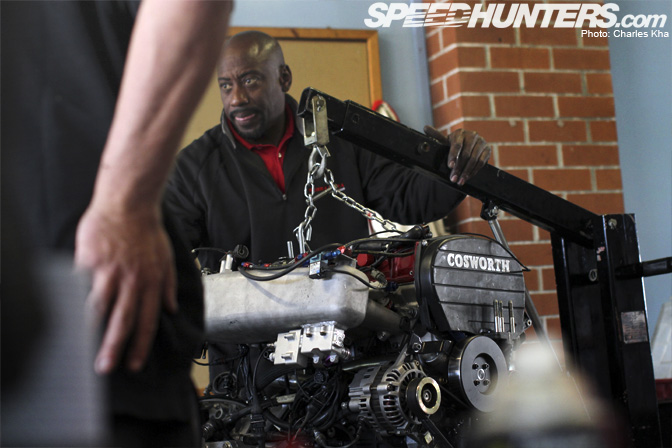 …Without even breaking a sweat! Hopefully they'll be out on the track in the afternoon sessions.
- Charles Kha