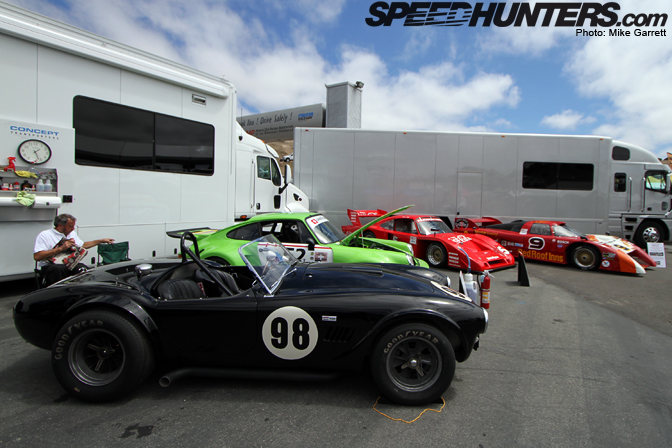 For the next bit of coverage from the Rolex Monterey Motorsports Reunion, I want to take a break from the racing activity and share some scenes from the paddock and the surrounding car display areas. While seeing and hearing the cars on track is fantastic, it's just as fun to walk through the pits and look over these historic machines in detail.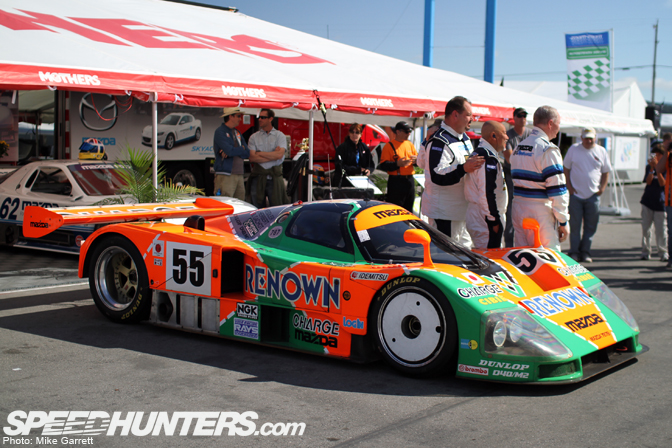 Seeing as how Mazda has such a huge presence at Laguna Seca, it wasn't unusual to see some of the company's vintage race cars out there. What an absolute treat to see the 787B in the flesh and hear the scream of its four-rotor with your own ears…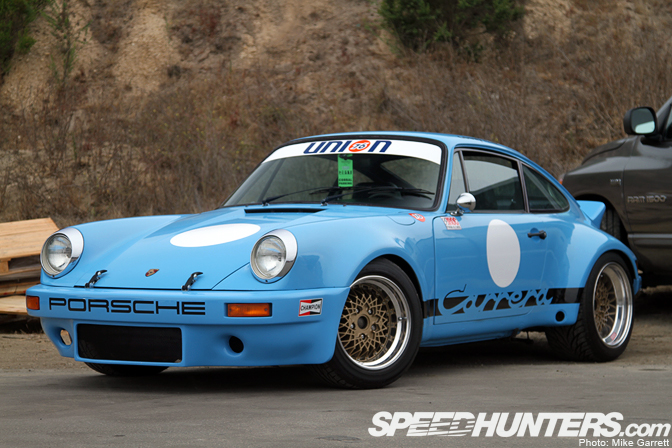 I'm actually going to be heading back to Laguna Seca in October for the all-Porsche Rennsport Reunion. Seeing cars like this blue Carrera only got me more excited to for that.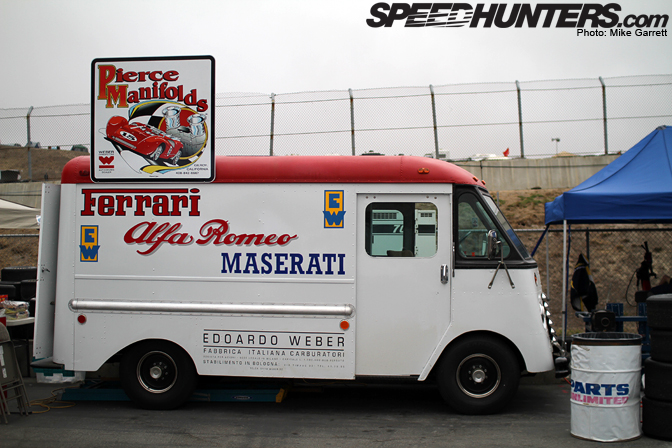 Check out the Pierce Manifolds' vintage transporter. Awesome!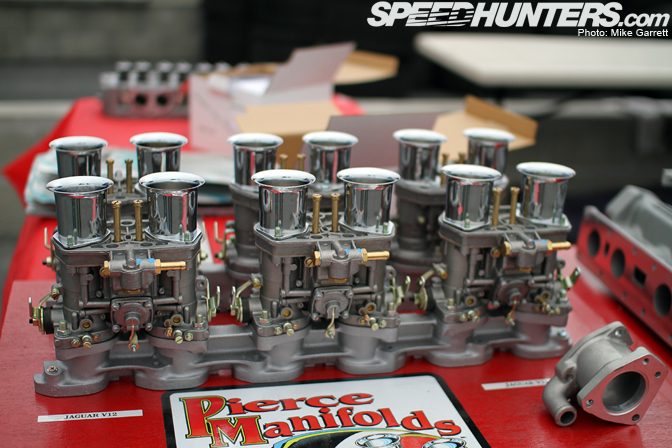 The fact that it's loaded up with gorgeous carb setups like this makes it that much better.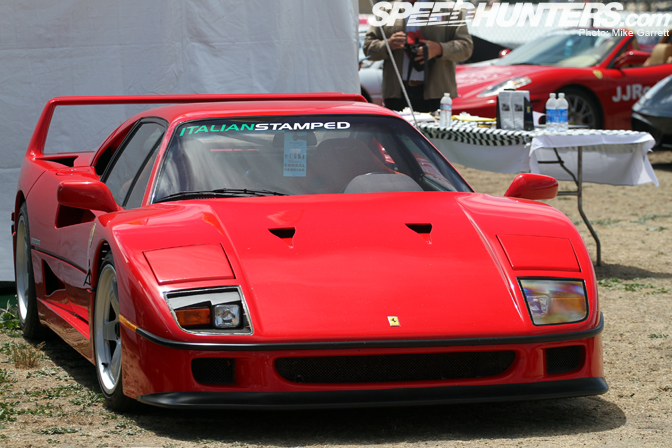 As if an event like this would be complete without at least one Ferrari F40…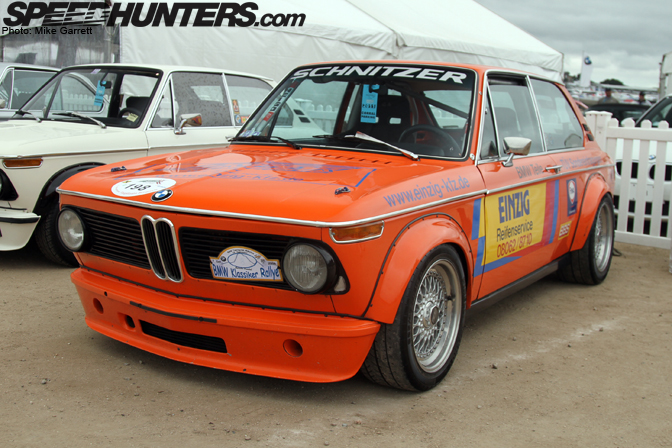 A race-prepped 2002 Touring in the BMW section. What a fine little car.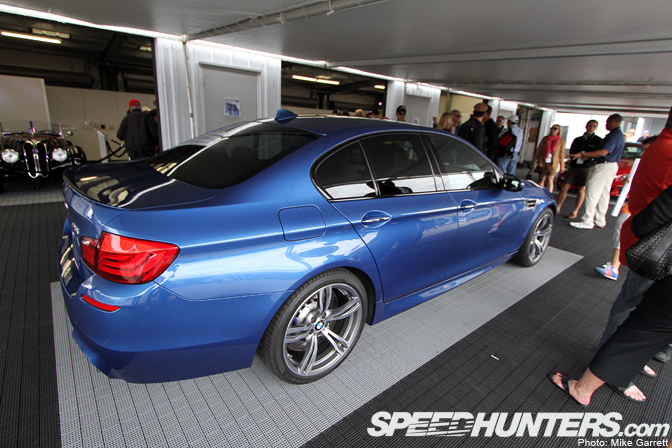 While on the subject of BMW, the company brought the new 2012 M5 out to show to racegoers.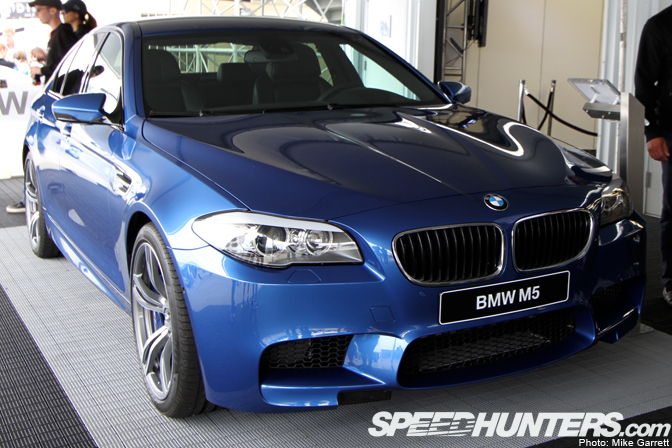 It looks even better in person than it does in photos. I have to say that BMW is absolutley on top of their design game these days.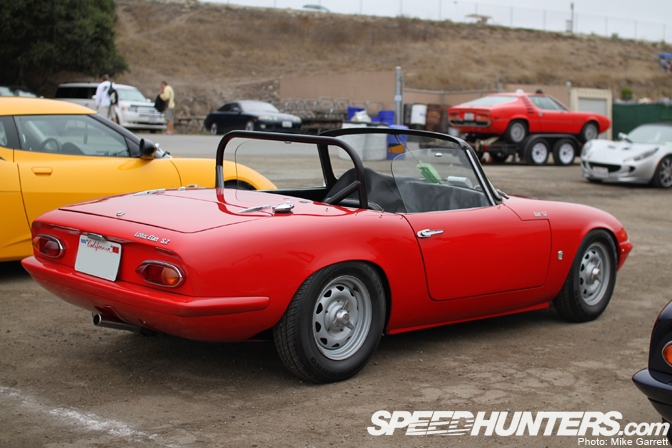 A beautiful example of the Lotus Elan.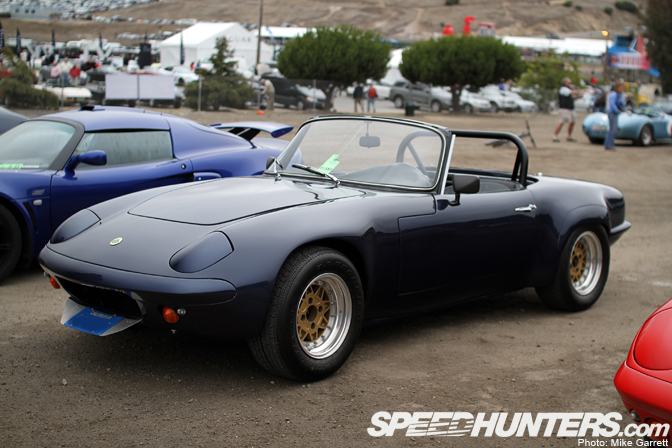 Another Elan, this one with a more aggressive vibe to it.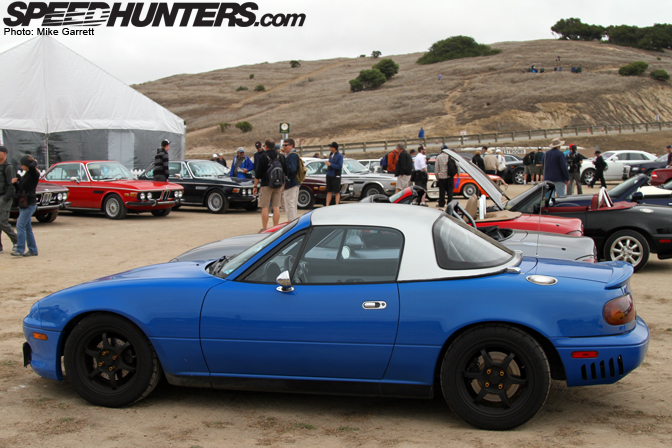 And of course the Elan's Japanese-born spiritual succesor, the first generation Miata.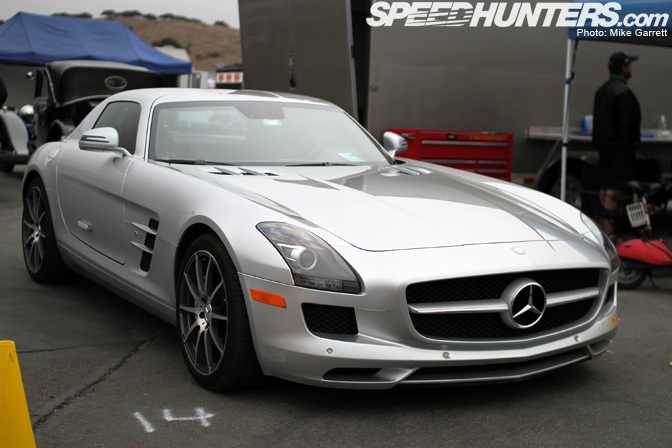 I still grin wildly everytime I see an SLS in person. Such is the presence this car has.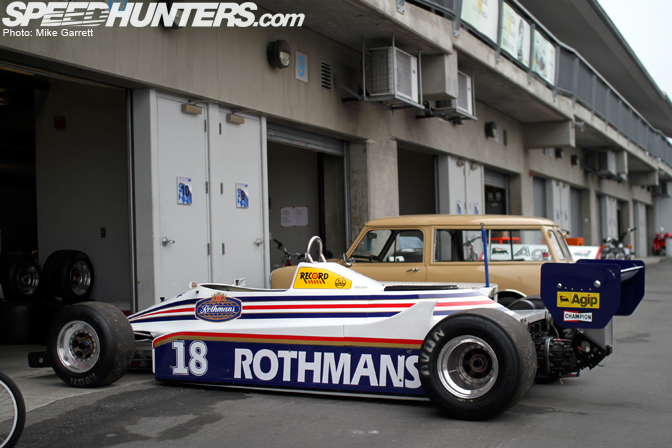 Another one of the weekend's great F1 cars, an '82 Ram-March 821 resting in the paddock prior to qualifying on Friday morning.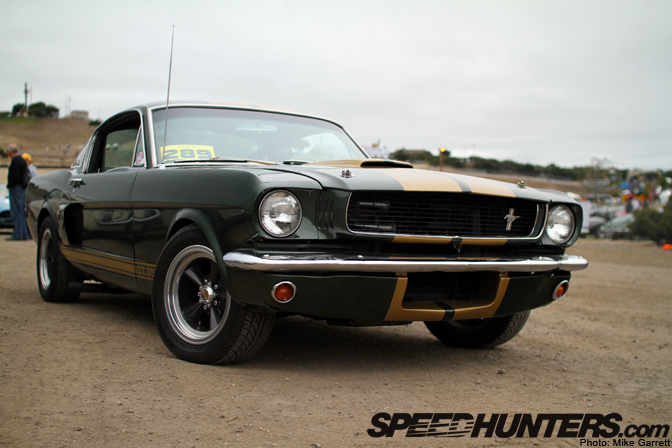 The Shelby Mustang GT350-H, better known as the "Rent-a-Racer".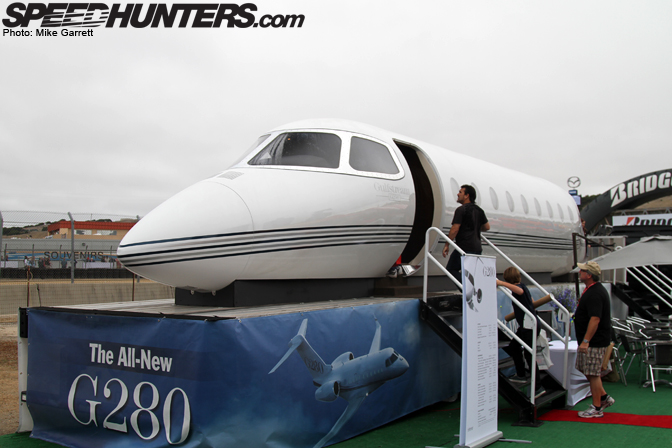 You know there are some affluent folks about when Gulfstream is displaying its latest buisness jet…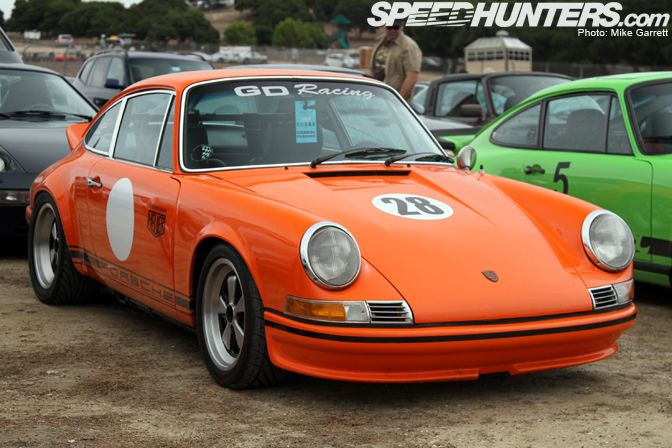 Yet another inspiring 911 on some wide Fuchs. There are only so many cars which can pull off orange paint like this…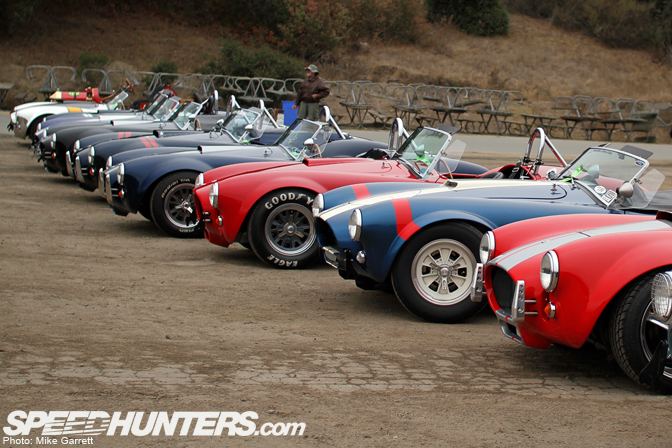 Because just a handful of Cobras isn't enough. You gotta have an entire line of them.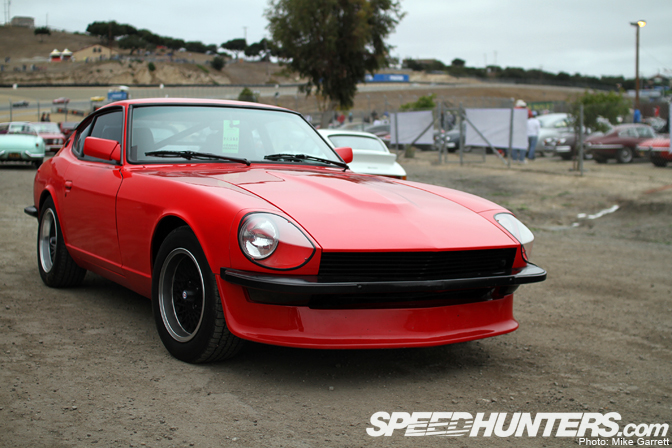 Simple and clean S30. It's amazing how well this design fits in among its European and American sports car contemporaries at events like this.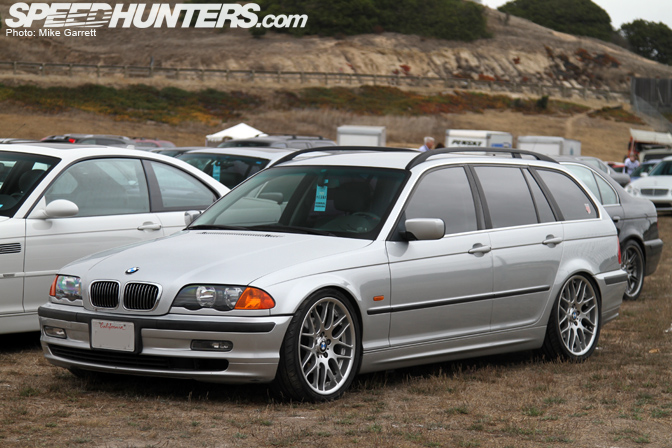 A tidy E46 Wagon representing the more modern, utilitarian side of the car selection.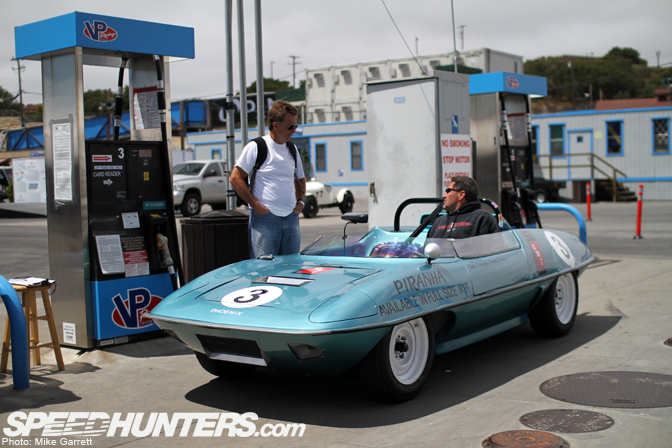 The only thing better than vintage cars is the brotherhood that comes with them…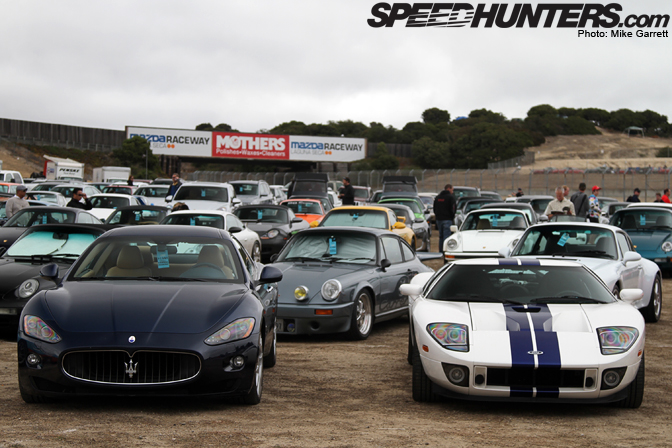 I'll wrap up here, but look for more paddock scenes from Laguna Seca coming up shortly!
-Mike Garett