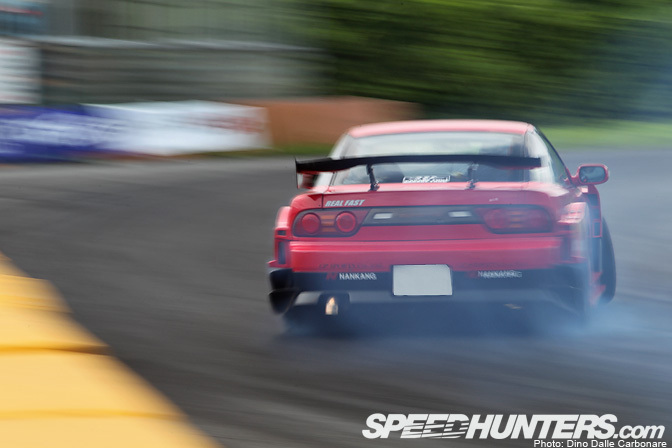 MSC in Honjo was the just the kind of exposure to drifting that I was after, a kind of welcome-back-to-Japan event following the time I spent down in Sydney earlier this month. I'm always so much more comfortable at laid back competitions like this, giving me time to walk the pits and take in all the cars in their smallest details, chat to the drivers and catch up with familiar faces; it truly suited the lazy pace of a hot summer day! For this final post I've selected the last images that I wanted to share with you guys, wrapping up the coverage with yet more smoke filled action and true JDM drift style.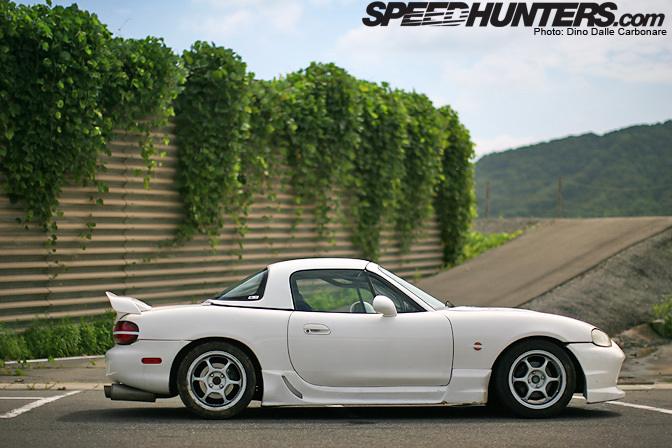 The Mazda Roadster has always been a favorite for those that enjoy simple and honest driving dynamics, it's a superb car to throw around but it's not very popular in drift circles so it was really cool to see one at Honjo on Sunday.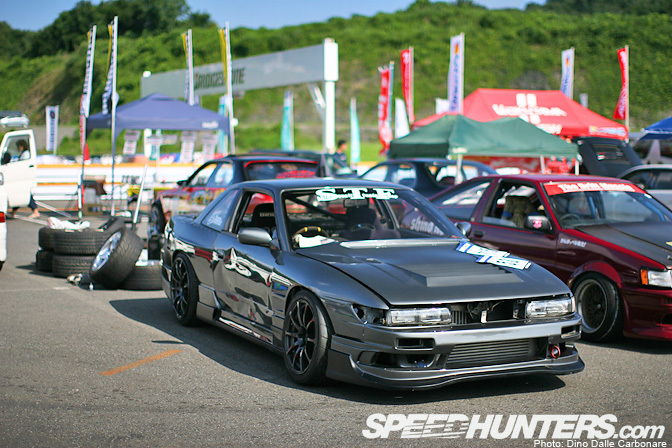 Looks like this STF S13 sitting next to Shino's AE86 took a nasty ding on the door!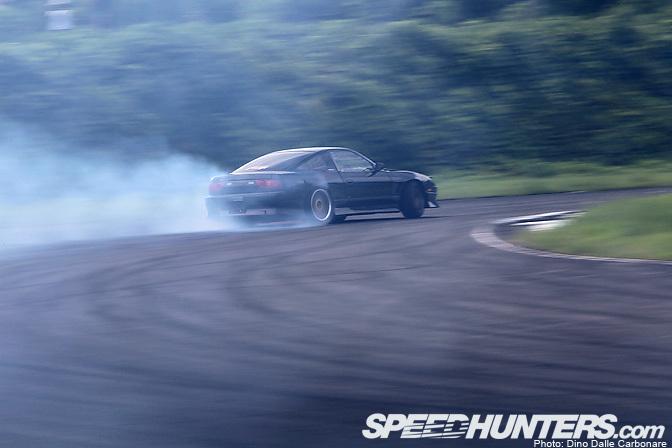 While the Super class guys were finishing up their session I took a quick stroll through the remainder of the paddock for a final look at the cars that make up these MSC events.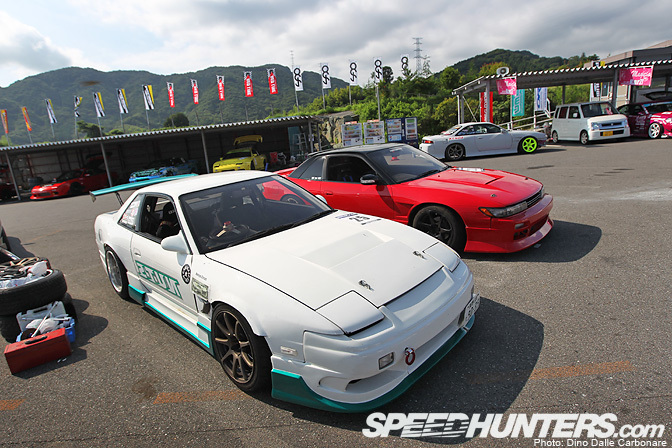 The Nuts Onevia might as well be sponsored by Project µ, it runs the exact same colors as the famous brake & brake pad manufacturer!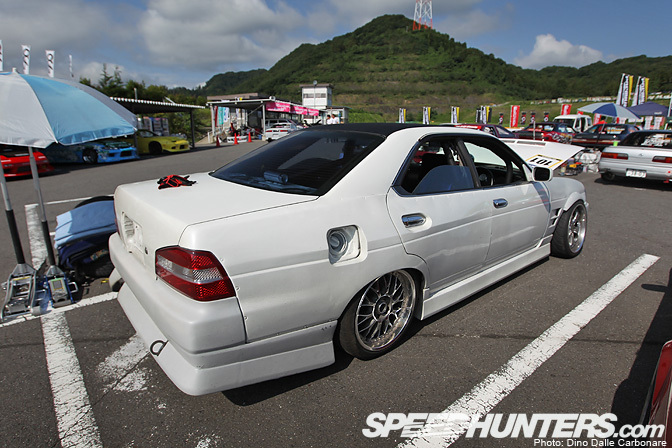 We've seen it from the front and smoking those rear wheels through turn 1, but you can't appreciate how wide this C35 Laurel is unless you check it out from the back. Obviously the rear overfender treatment, which spans all the way to the rear doors, hasn't been completed yet and is missing a "vital" part, the fuel cap cover!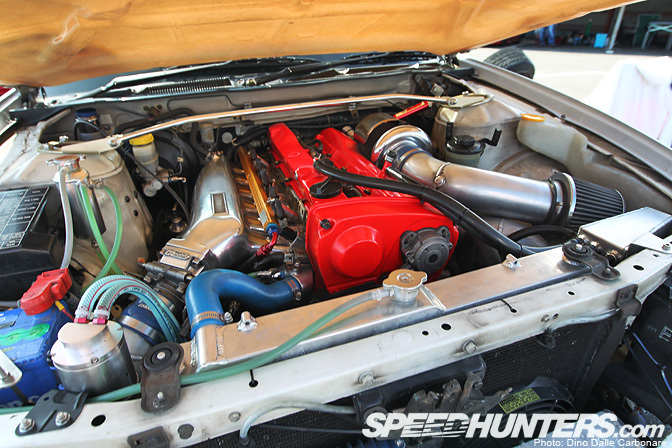 Under the hood is a fully built RB25 with high-mount turbo, GReddy plenum and large diameter throttle.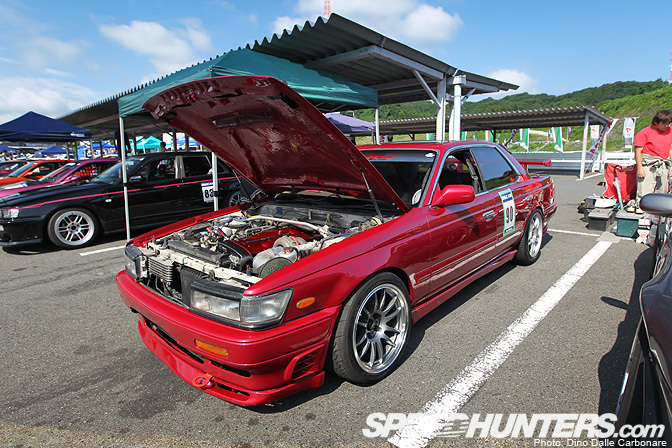 This older gen C33 Laurel has ditched its stock RB20…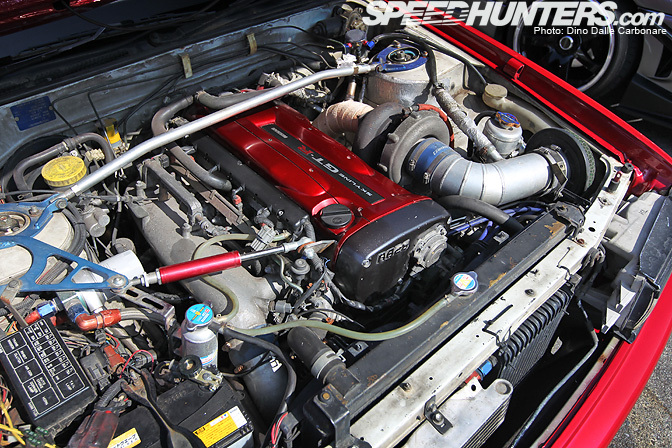 …for something with a little more oomph! That should do it!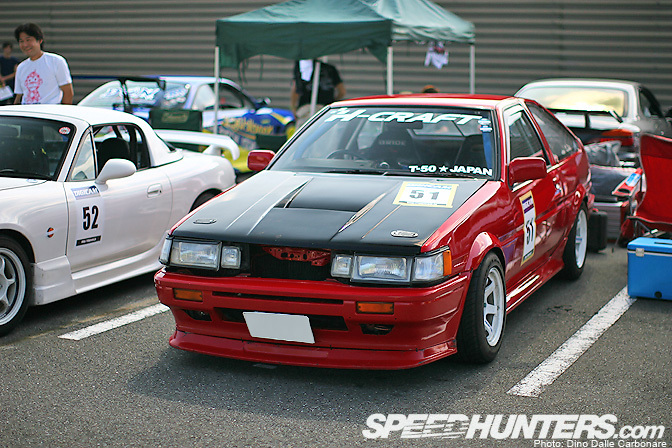 More hachiroku love with this Levin on white TE37s from H-Craft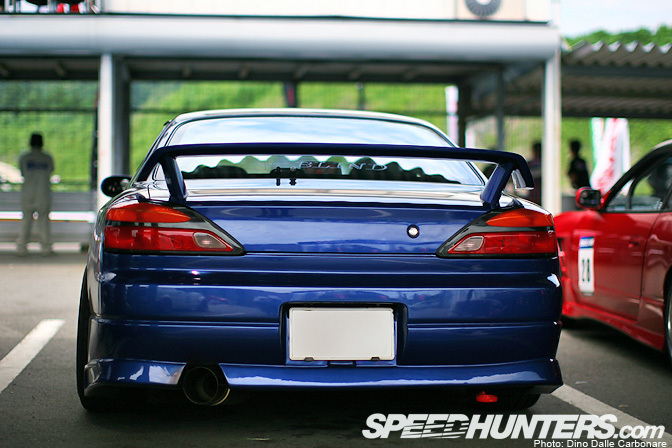 Smooth!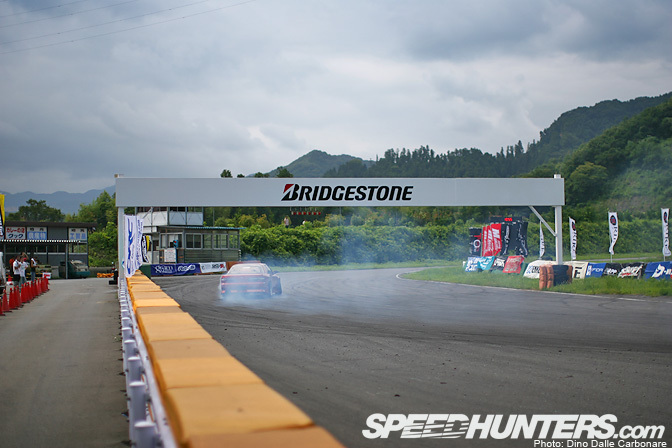 From scorching hot and sunny the skies quickly turned a rather menacing shade of gray, but it didn't take long for the sun to make a showing again. Rain wasn't going to spoil this Sunday!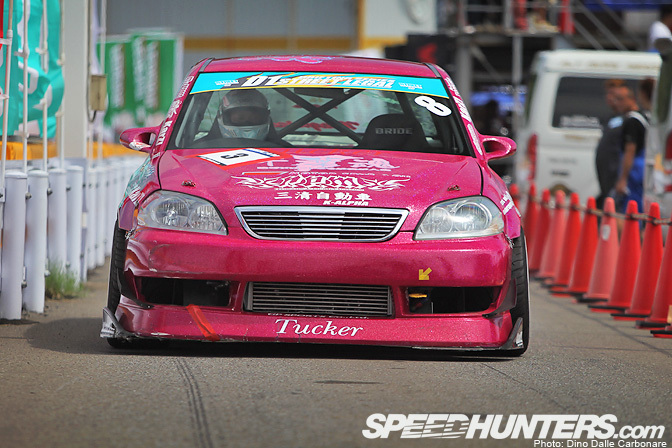 The Team Magician 110; it's just so photogenic…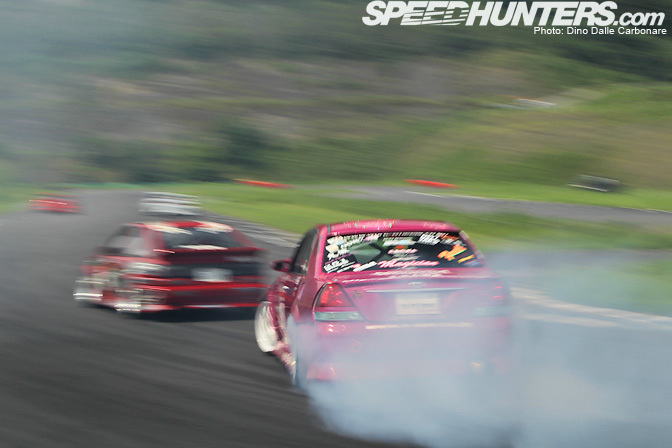 …especially when it's doing this! Check how close it's following the Run Free Levin!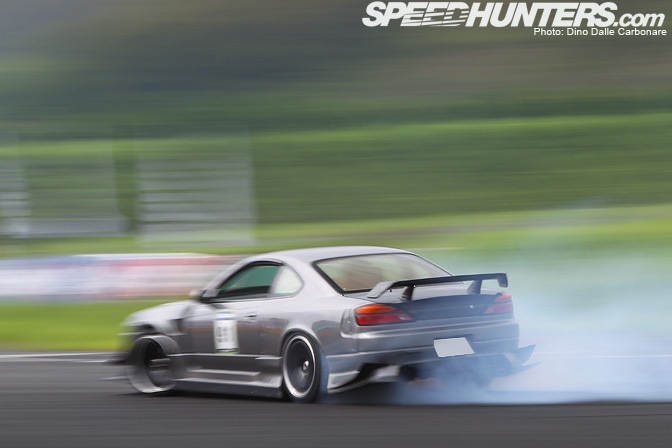 This Garage MAK built S15 was fitted with the company's complete Revolution aero, one of the nicest kits out there. Check out the rear mounted canards, who needs GT-Wings when you got these taking care of downforce!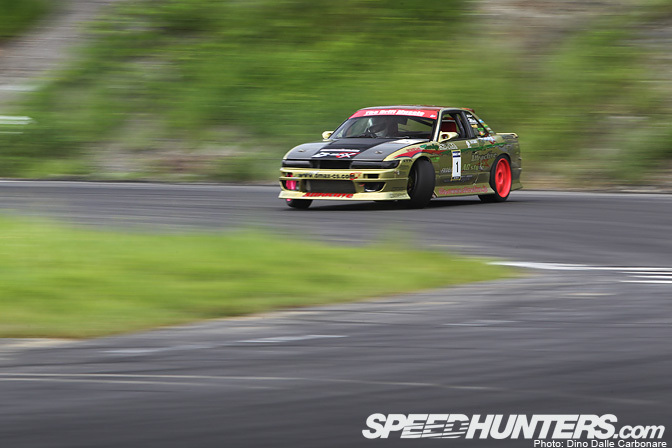 Here is Kusaba-san in his "Funky with Attractive" S13. He is one of the top drivers in MSC.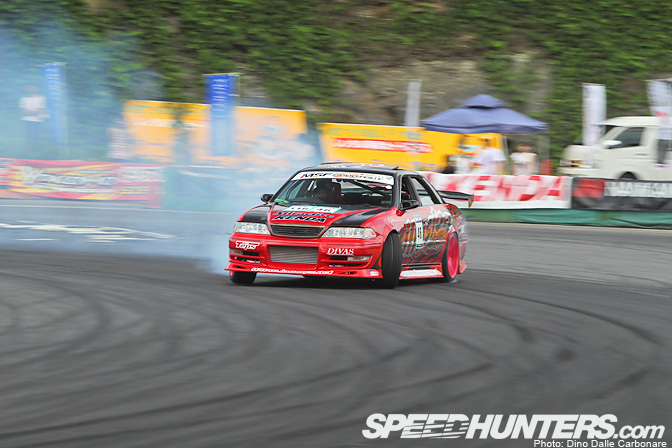 See it wasn't all Nissans!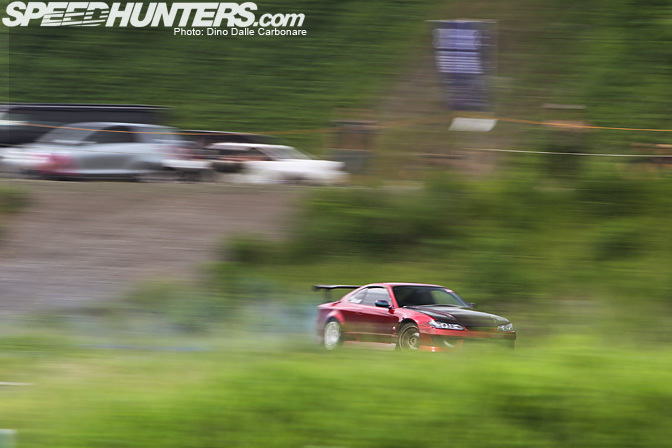 Well sort of…  This S15 was built by Garage LFW…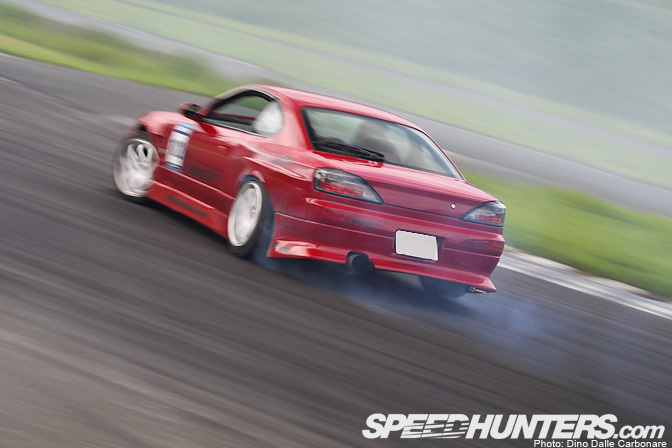 …which on top of tuning cars is well known for doing graphics on tons of D1 and MSC cars. If you recall, the owner Nakatani-san, was driving his own car back in March at the Mobara round.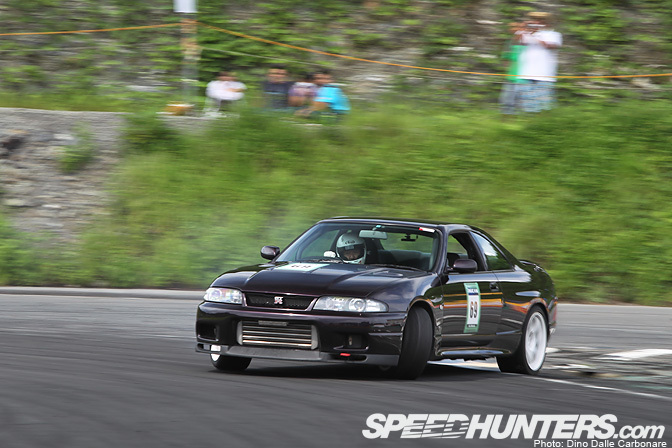 I will have to find out at my next MSC event how the owner of this BCNR33 has made his GT-R RWD. A simple pull of "the" fuse, an ATTESA controller or a more permanent mechanical modification?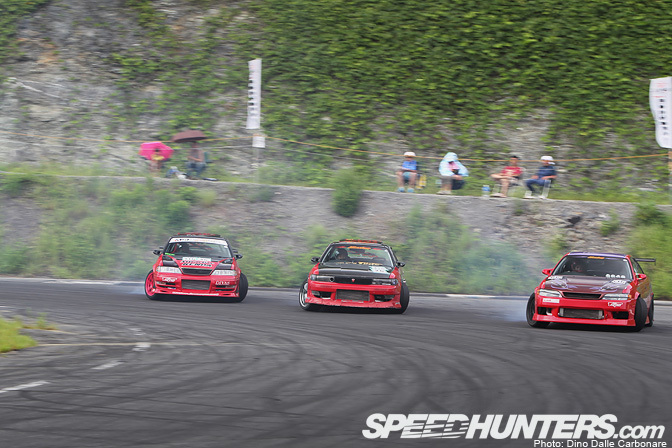 More triple drift action, Toyota's Vs…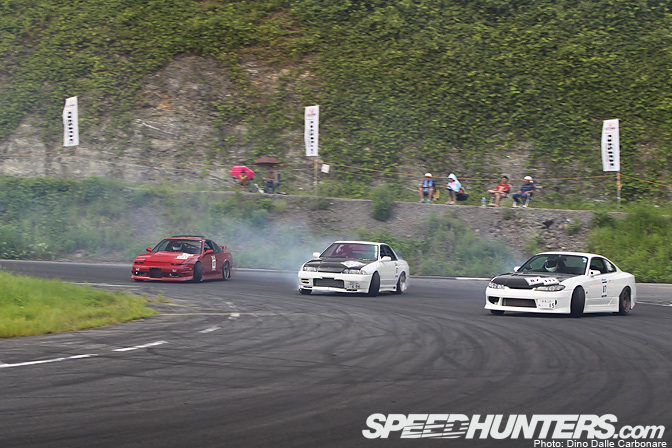 …some Nissans.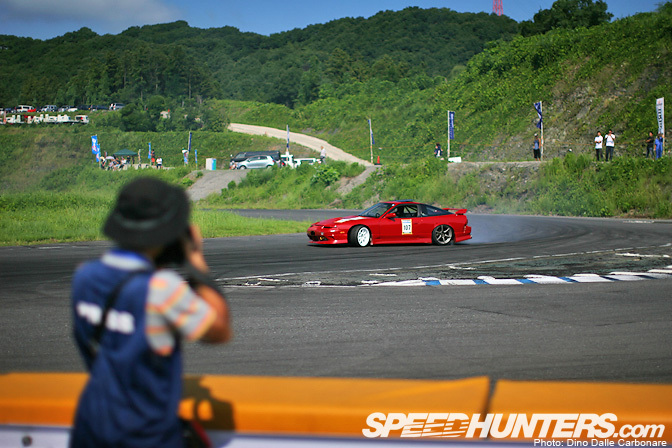 Car Boy magazine, one of Japan's most respected publications, was out at Honjo covering the event.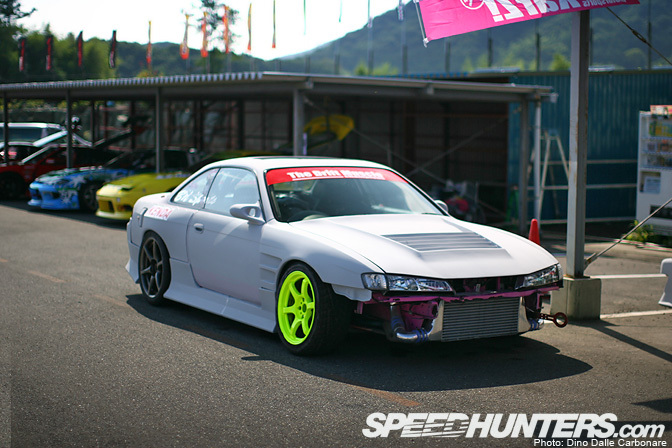 Now that The Drift Muscle is up and running you will find that quite a lot of people who compete in MSC are participating in both series. There is no preference, it's just a way for drifters to do what they like the most and push themselves in competition. Practice makes perfect as they say!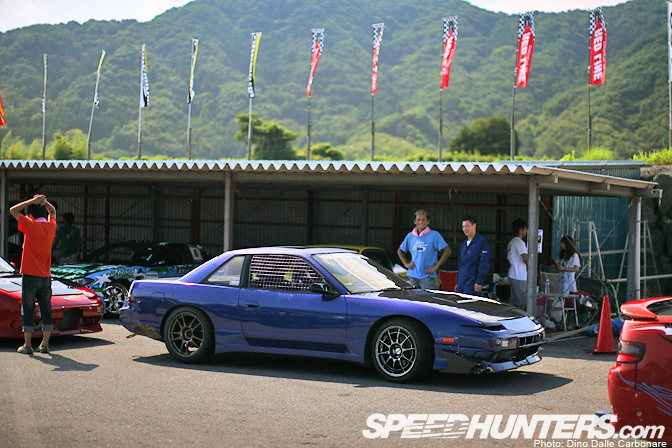 Not sure if the chicken-wire-like window protection will go down so well at all circuits.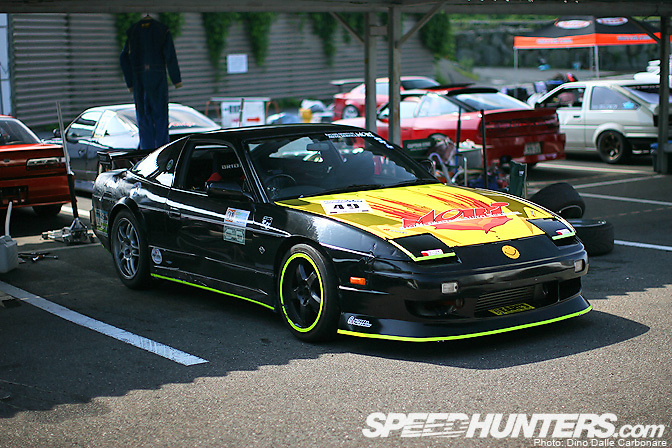 I had this Auto Service Mori RPS13 behind be on the way to the circuit; it turns out, that just like Mori-san's own car, it is also driven by a more mature gentleman. It's so cool seeing older guys going out and enjoying drifting. Hats off to them!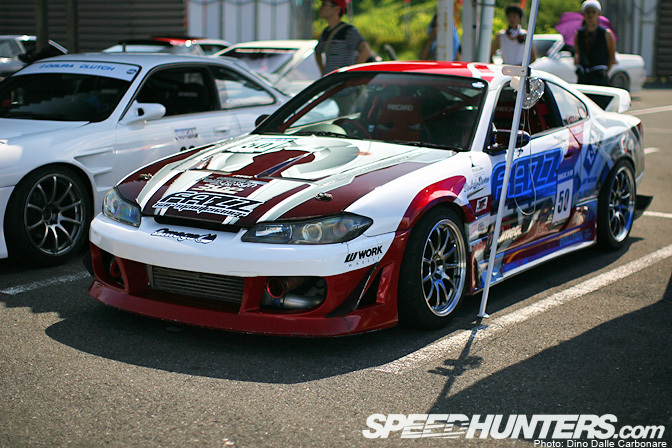 Well that's about it from Honjo and MSC. It's up to you guys what you want to see next.  D1 in Fuji or Drift Muscle in Sugo? Both maybe?  
-Dino Dalle Carbonare