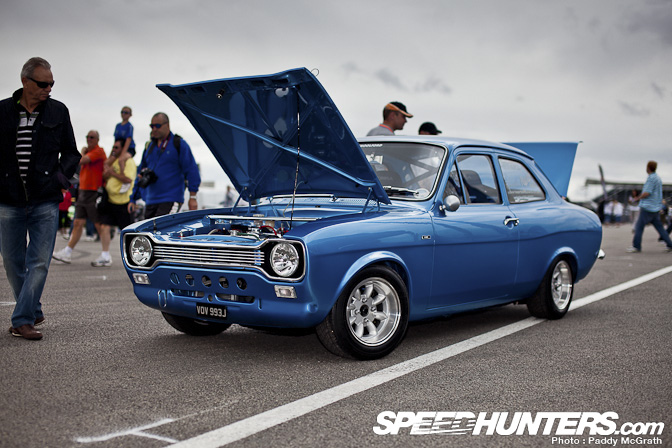 This MKI Escort was one that had caught my eye previously at Autosport International some years ago and it was one that I've always wanted to take a closer look at. Faith finally allowed me the opportunity to inspect the car at this year's Ford Fair where it sat on the Meguiars' stand. It's rather fitting as the car is absolutely immaculate in every single nook and cranny.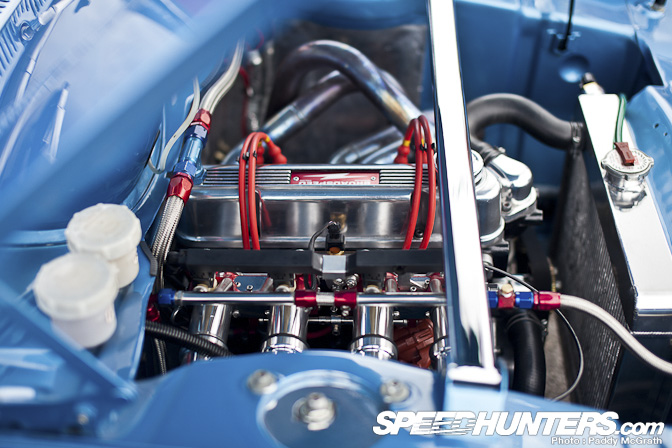 Powered by a Crossflow engine, I asked the Simon H at Classic Ford for a little bit more information: "In a way, it's kind of the little brother to the Pinto and it won't be bigger than 1700cc tops. It's a very expensive way of tuning but very traditional/retro as it's the same type of engine that came in these cars originally, so very cool when someone keeps it and mods it."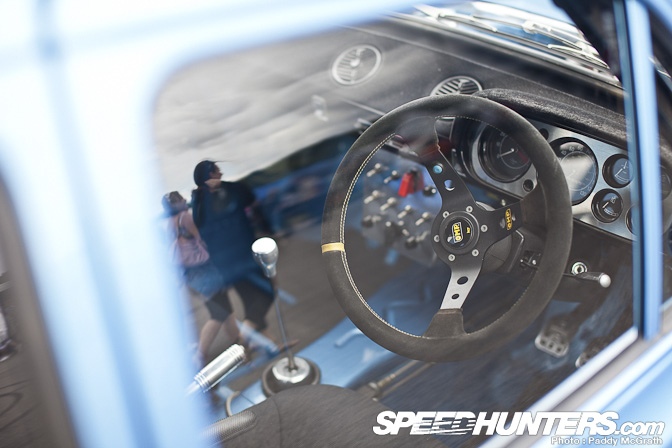 Inside is the usual motorsport affair but in this case everything is pristinely presented.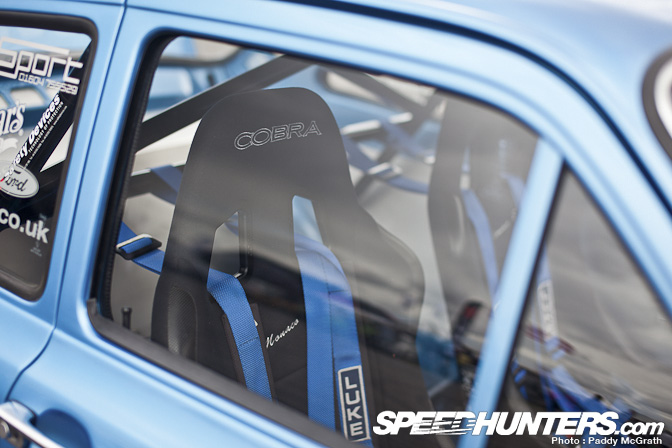 Cobra seats, Luke harnesses and a full Safety Devices roll cage are the rest of the interior highlights.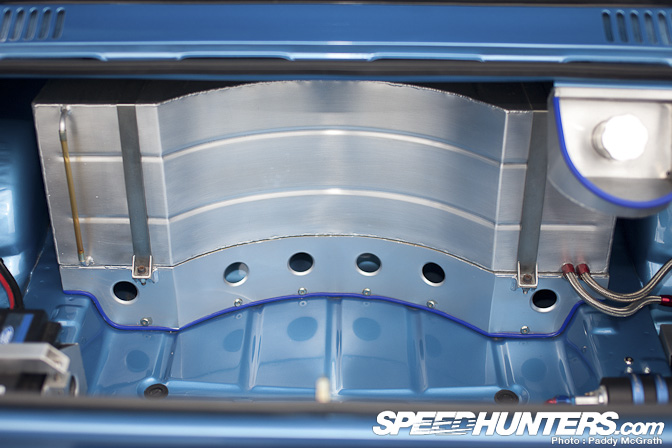 In the boot sits a fuel cell along with the battery …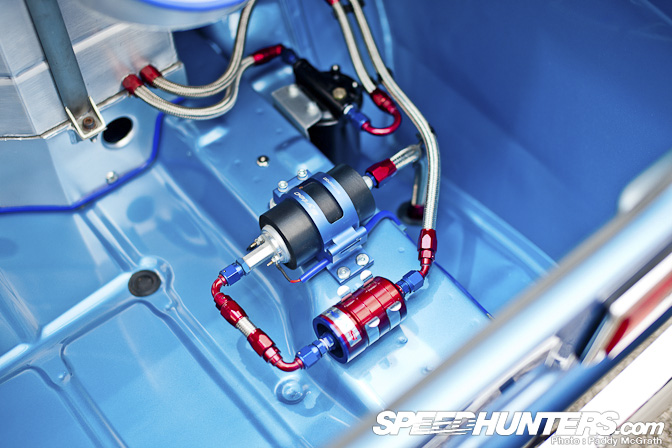 … and fuel pump. I feel sort of ashamed as the interior of the car – actually the entire car – is cleaner than the plate I had my dinner on earlier.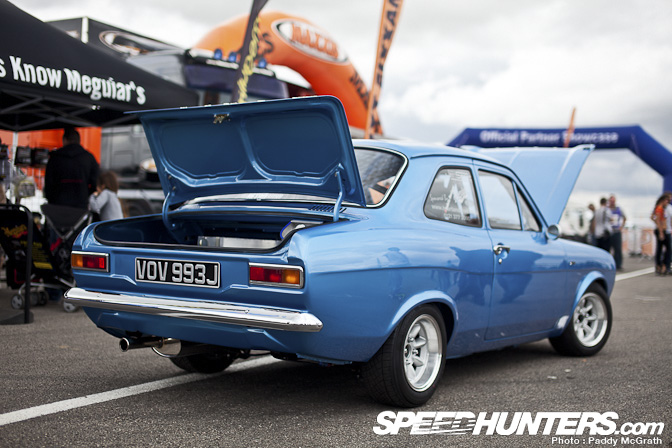 I just love the MKI Escort shape and I'm delighted to see a car which has retained its original looks but packs quite a punch underneath. 
-
Paddy McGrath