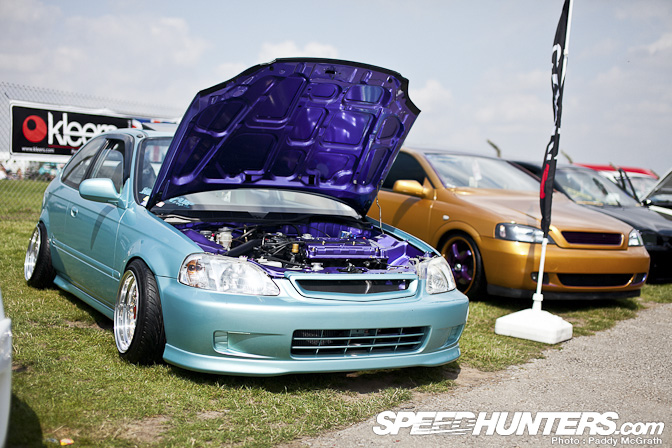 As Speedhunters, we must learn to appreciate all aspects of the automotive lifestyle. We need to understand that there is a clearly defined difference between those who are interested in the aesthetics and those who are performance orientated. Even more importantly, we need to realise that there is more than enough room for us all to co-habit the automotive world.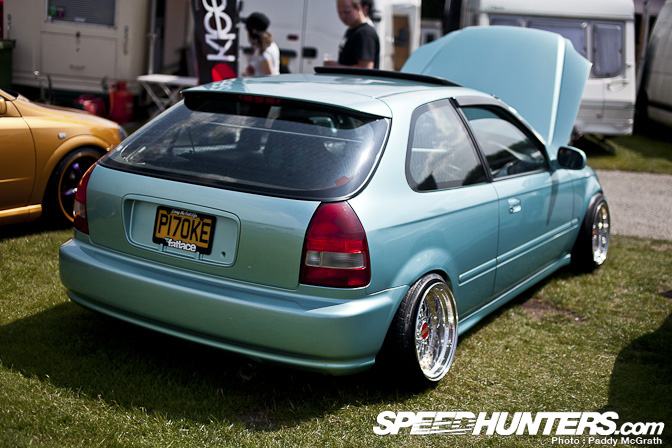 This EK was parked amongst some other cars of questionable modifications at Modified Live and it really shone in its surroundings.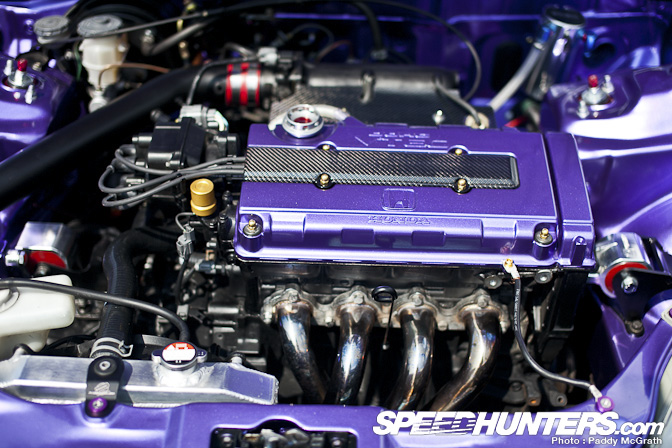 What I think is a B16 of some sort providing the power with an aftermarket exhuast manifold and a couple of other trick bits helps balance the performance / aesthetic worlds.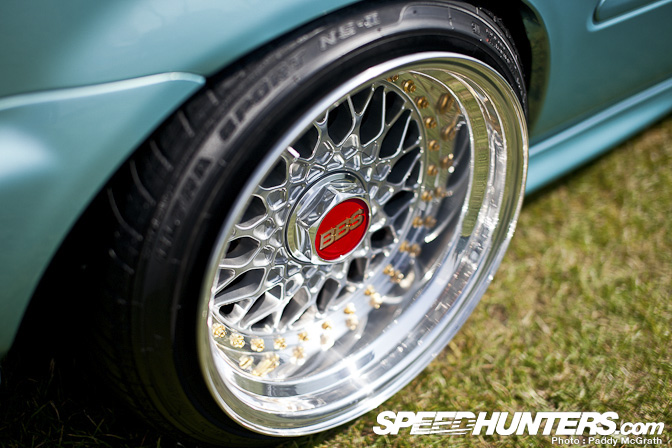 Some dished BBS wheels with gold studs look the part although if I was to be picky, I think that there's a little bit too much negative camber on the rear.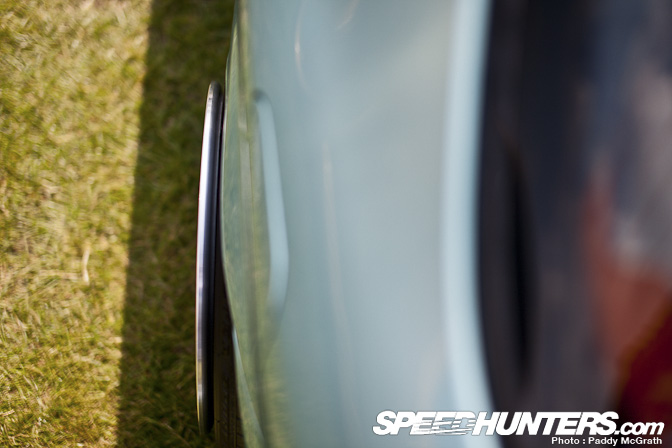 Still though, it's a solid all round car with consideration to all the important aspects of modifying your vehicle. 
-
Paddy McGrath