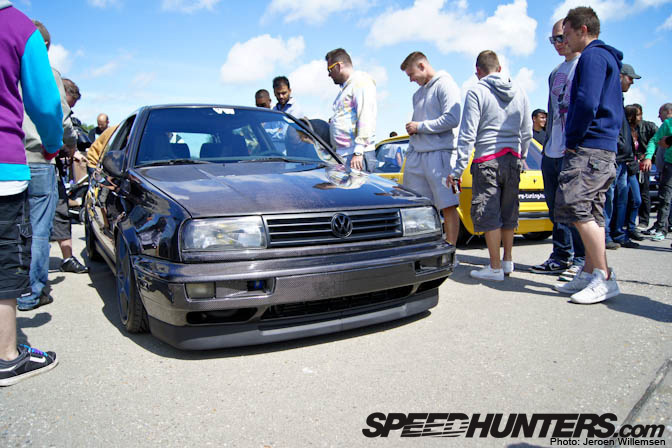 This was one of those cars that I sadly missed at the Wörthersee Tour. So at M.I.V.W. I finally got to see why there was so much buzz surrounding this car. You might not see it at a first glance but there is a reason why all those people are surrounding it.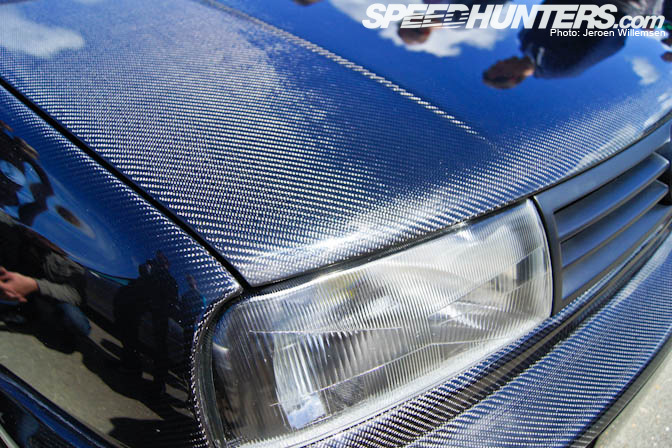 It just so happens that the entire car has been covered in carbon.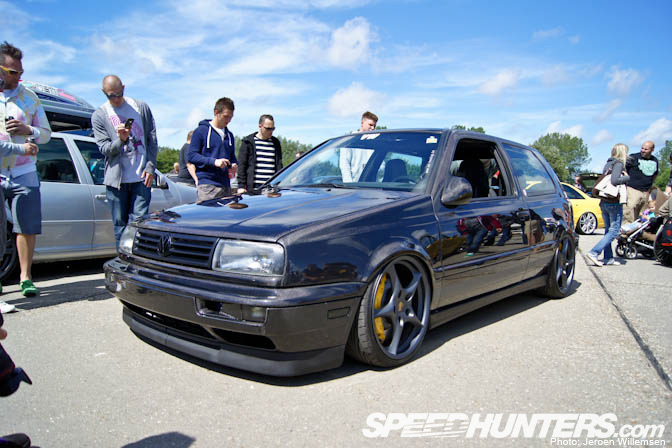 The owner came all the way from Hungary to showcase his car. A true testament to the international nature of the M.I.V.W. show.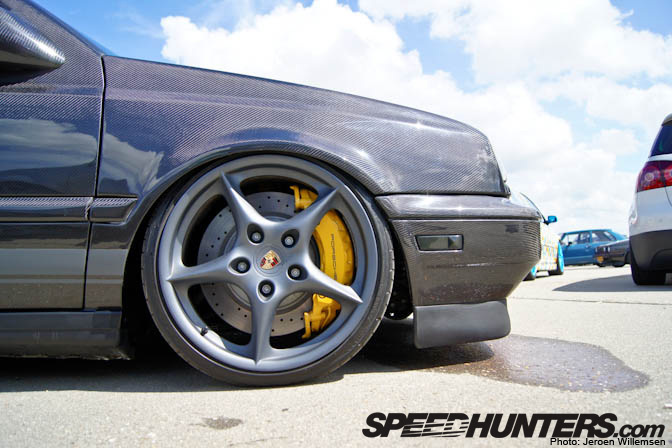 But a car made out of carbon isn't enough these days so the owner went the extra mile and mounted these sexy 18" Porsche OEM wheels. It didn't end there with the Porsche influence because the owner also got his hands a set of Porsche brakes.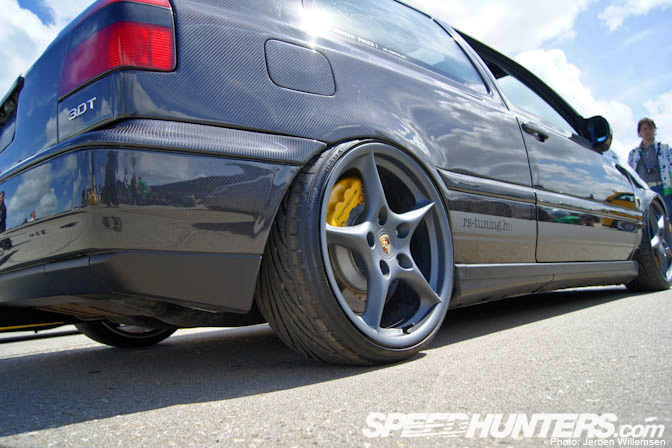 In the rear the setup is the same but I was more interested in the small tag just below the rear light. It seemed that the car was running a turbo'd VR6 that had its capacity increased to three liters. While the car was on stage I heard it was running approximately 500bhp.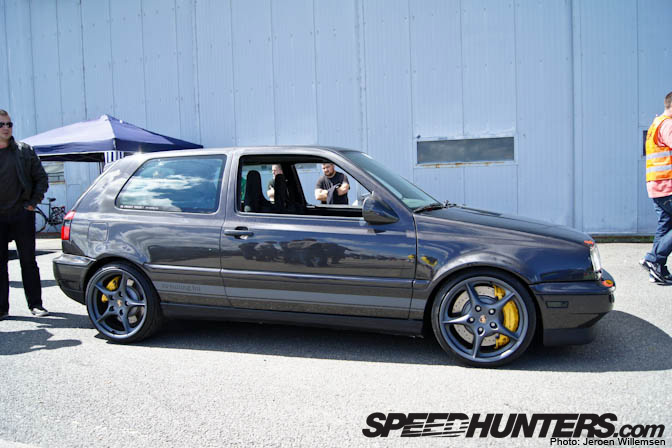 I grabbed this shot just before it went on stage. It shows the car in its highest position made possible thanks to its airbag system.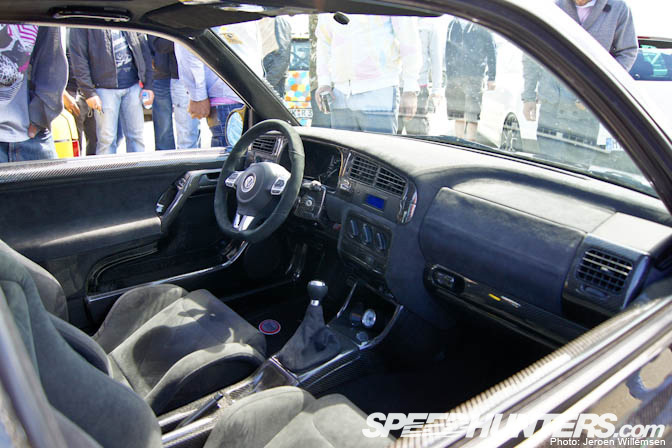 Inside the interior was more carbon and every other plastic part had been covered with alcantara.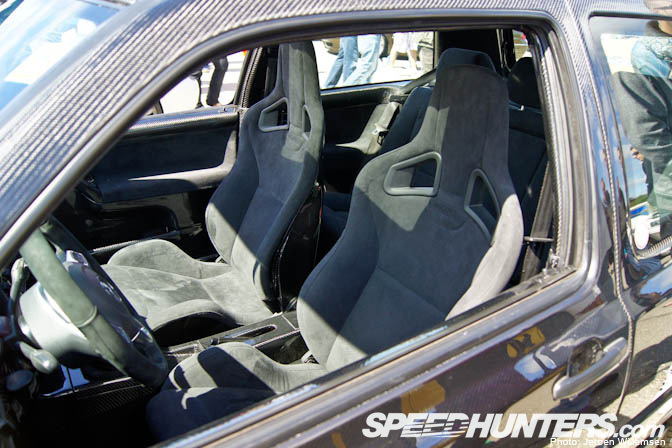 I think these seats came out of a Audi RS model.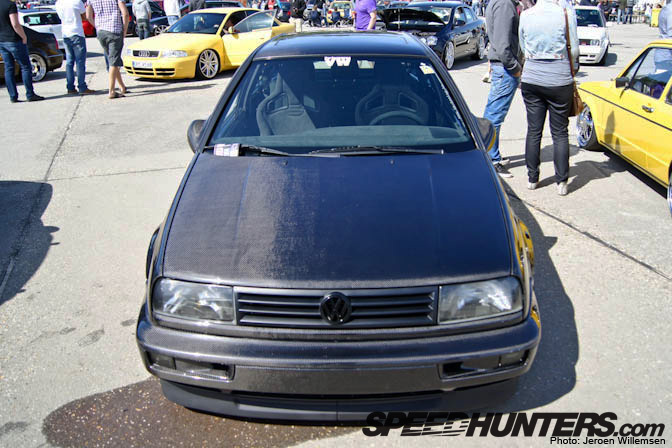 The carbon weave was perfect on every panel of the car and it all lined up.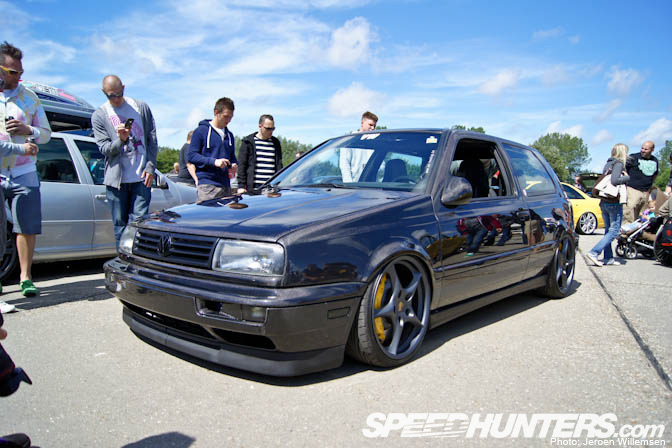 It must have took the owner thousands of hours to make this car. In the end he created a one of a kind vehicle that will be talked about for years to come.
-Jeroen Willemsen