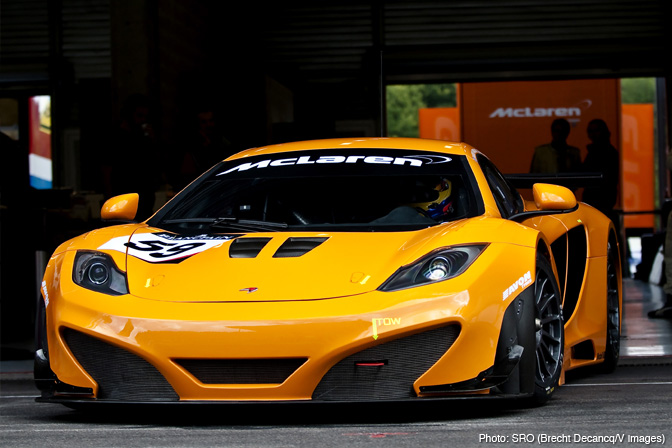 This time next week, 70 GT cars will be taking to the track at the legendary circuit of Spa Francorchamps in Belgium in the opening practice sessions for this year's running of the Spa 24 Hours. One of the most anticipated entries will be the debut of the McLaren MP4-12C – that's certainly the one that we're looking forward to seeing!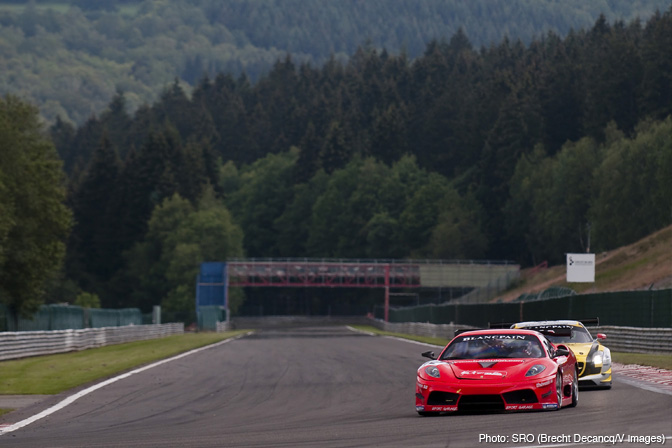 The Spa 24 ranks up there as one of the classic endurance races: it's just one year younger than the 24 Hours Of Le Mans – which may be better known internationally but is no superior a test of endurance, and Spa has produced some equally classic races over its 89-year history. Le Mans has the Hunaudieres straight and Porsche Curves; Daytona its banking and the Nurburgring its sinewy, narrow forest layout and enormous grids. But Spa has Eau Rouge. If not quite trumping the others, this vertical wall of a corner in conjunction with the rest of the track (the flat-out blast up the Kemmel Straight, the twisty middle section and hugely fast run back to the pits through Blanchimont) and the unpredictable weather (read: rain at any time, anywhere on the circuit) makes it perhaps the ultimate round-the-clock racing challenge.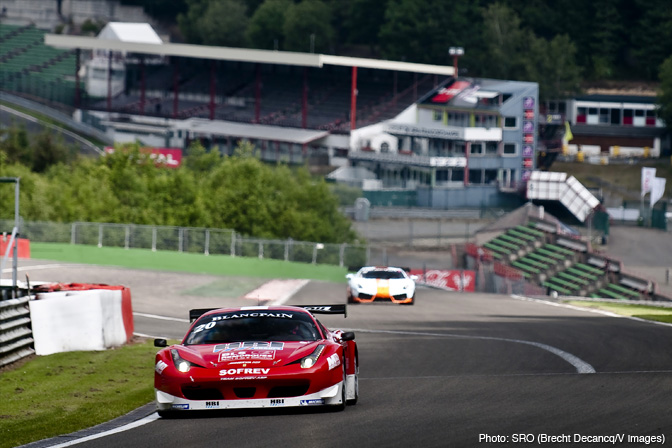 The very first layout of the track used from 1924 to 1939 was half a mile longer, and featured a slow uphill hairpin spur off the Eau Rouge corner. Similar to the organisers of races at Reims in France, the track was shortened when the track reopened for racing business in 1946 not for safety reasons but to make the track faster…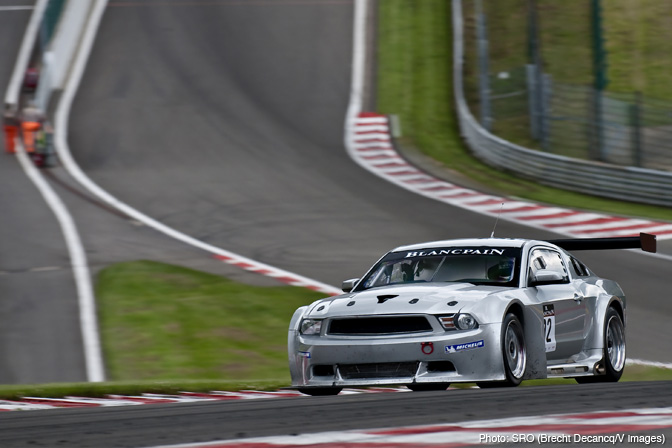 The Spa 24 differs from its peers in having run to many different rules packages over its long history, with sports prototypes pre-war and then various touring car classes dominating from the 1960s onwards. Sportscars were reintroduced in 2001: the previous year's winner, a Peugeot 306GTI wouldn't have stood much chance against 2001's winning Chysler Viper GTS-R… Multiple Spa 24 winner (and local man) Marc Duez was driving that year, and had previously won twice in 3-series BMWs in '97 and '98. His first Spa 24 experience was in 1977 in a Toyota Celica 2000LB on the fearsome second-generation Spa road circuit – 10 miles of local roads with virtually no run off, rudimentary safety (Armco barriers were eventually introduced, but were effectively useless in stopping a car pinballing off the barriers at 220mph). And he's driving again this year in a Marc VDS Mustang FR500 – he says for the last time, but as so many racing drivers say that, it's not necessarily to be believed. Spa has that pull.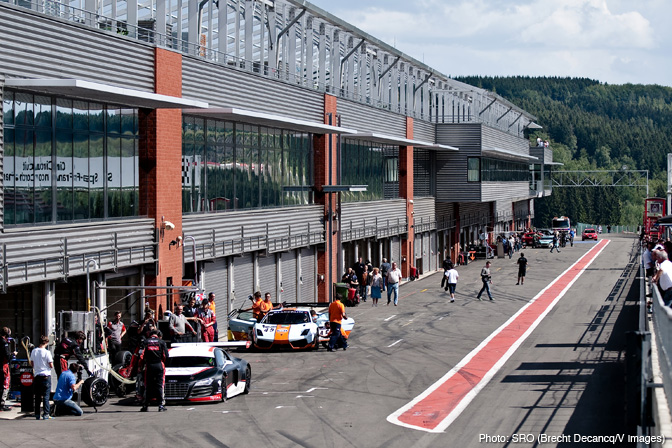 With fatal accidents in racing of the period the norm, in common with many other road circuits Spa was then further reduced to a mere 4 and a half miles in 1979 when the current GP layout was introduced. It now has a brand new pit lane to F1 standard, but the 24 Hours demands that every inch of this plus the old pits that run down the hill to Eau Rouge and the interior paddock are required to hold all the cars for the 24 Hours. Space is a luxury not on the menu at Spa.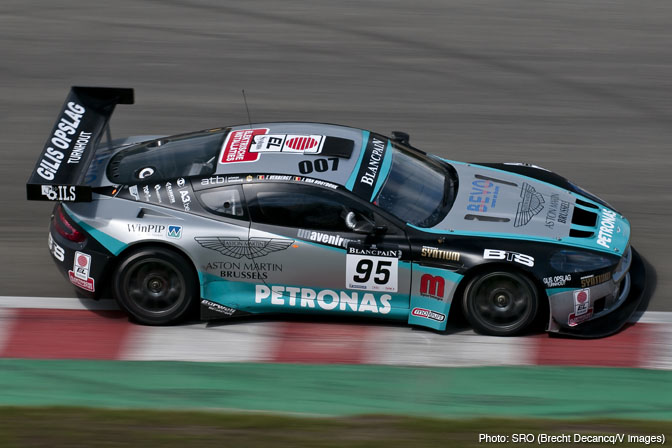 GT1 cars dominated the last decade, but now it's the turn of GT3-spec cars to take centre stage – and they really have taken over this year.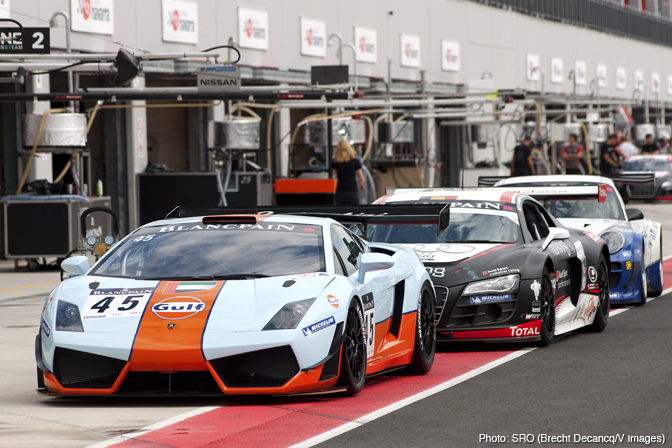 The aforementioned 24-hour races all feature distinct multiple classes, but here at Spa the expected 70-car grid is predominantly made up of GT3 machinery, virtually all competing for the overall win.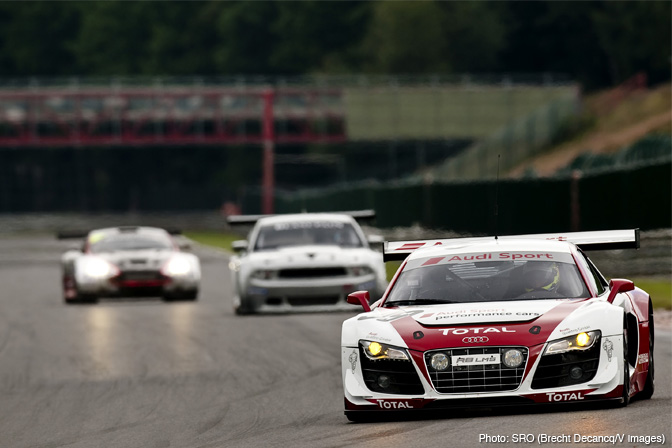 ?
There are Pro and Pro-Am classes in GT3, but when you have drivers like ex-F1 men Olivier Panis and Johnny Herbert plus current GT drivers like JRM Nissan man Richard Westbrook and Lamborghini specialist Peter Kox popping up in what is the Pro-Am class, well… here they'll be little of the normal frustration of trying to work out who's leading what class: simply put there are going to be 60 GT3 cars beating each other up for 24 hours.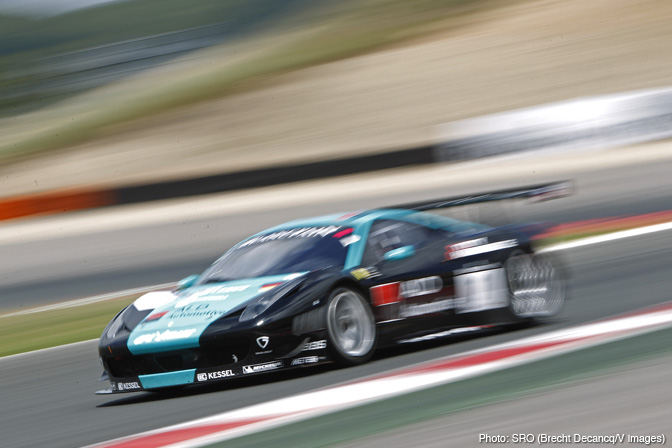 On top of familiar drivers, plenty of recognisable teams are competing at Spa – which is also a round of the Blancpain Endurance Series, the long-distance version of FIA GT3. Multiple GT1 champions Vitaphone have parked their Maserati MC12s and moved to GT3 Ferraris in the Blancpain series this year.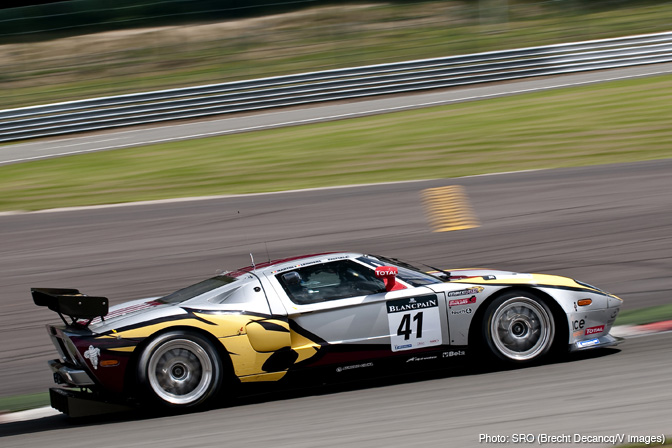 Current FIA GT teams taking part include Hexis (Aston Martin), Marc VDS (see below), Prospeed (Porsche), United Autosport (Audi), Reiter (Lamborghini), Faster Racing (BMW), and – of course – Belgian Racing with their Audi R8s.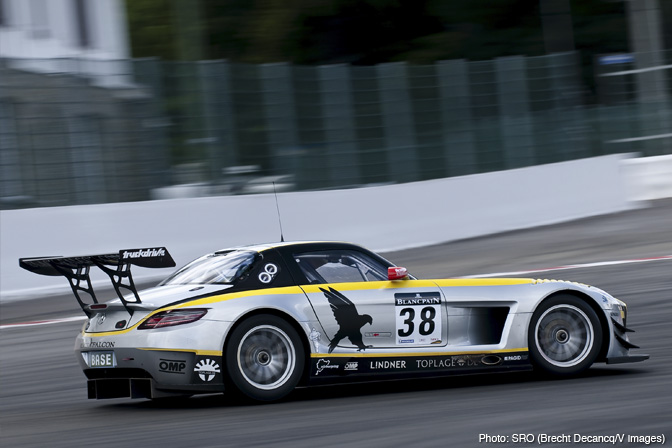 ?
Spa is also a race where a lot of national GT teams participate, and representatives from British, German and French domestic series are also all over the entry list. Even with a week to go, that popular racing driver TBA is still popping up across the entry, and some big names – drivers, teams and cars – are still likely to turn up in the week leading up to the race.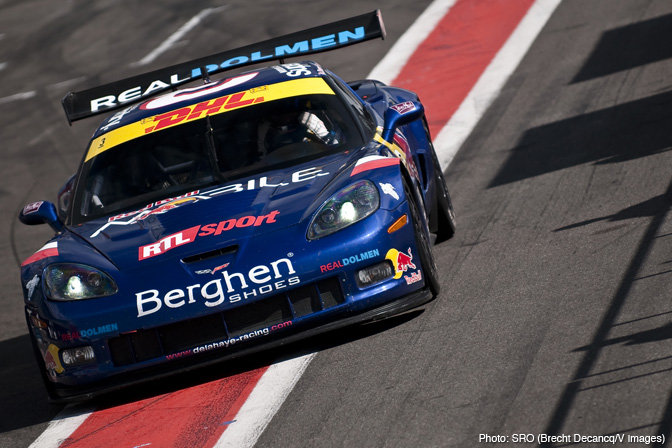 There is one GT3 Corvette turning out – but Chevrolet are going to be rather outgunned by the five Lamborghini Gallardos, half a dozen Aston DBR9, an insane eight Mercedes SLS, 10 Porsche GT3Rs and 11 Ferrari 458s! What an amazing line-up. And worryingly for the competition, the Porsche teams include multiple Nurburgring winners Manthey Racing.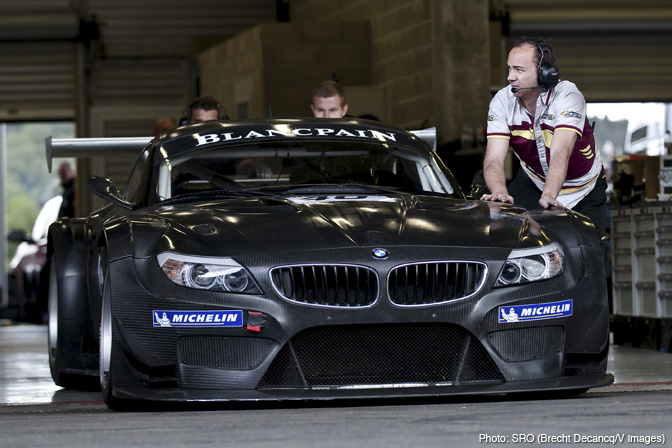 Team Need For Speed will be there with a pair of BMW Z4s – but they're not the only one running the Z4. Faster Racing are down to run a second pair – though Marc VDS are continuing their diversification (they've already entered pairs of Ford GTs and Mustangs) and ran a Z4 at the test day at the beginning of July. We'll have to see what happens with that car.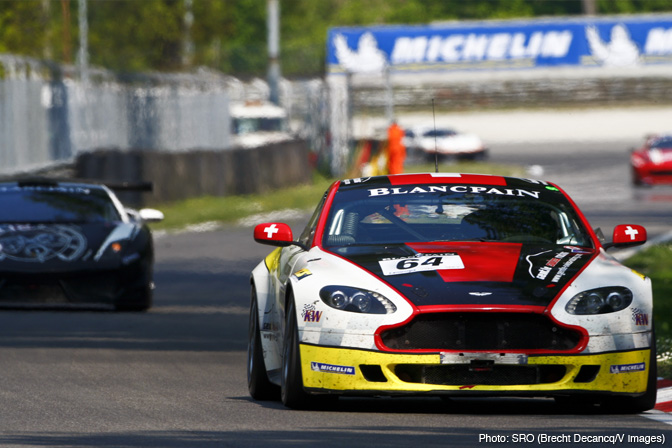 The remaining dozen entries are spread across Cup cars for 'Gentlemen Drivers' and GT4 cars: even though the numbers are small there's good diversity – older Porsches and Ferraris are bolstered by a pair of Vipers, an Aston Martin Vantage…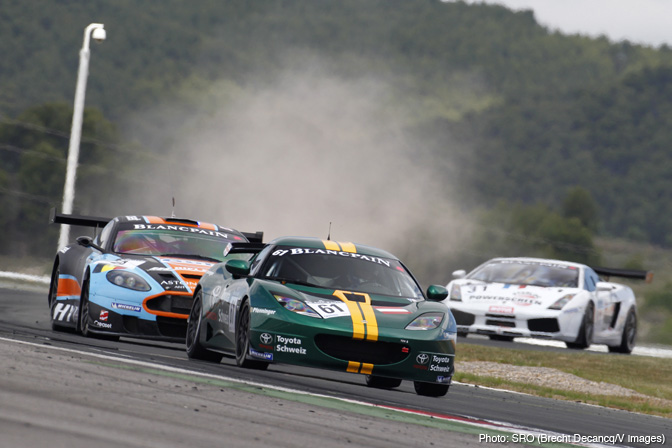 ?
…a Lotus Evora (with a similar line-up to which the car raced at Dubai, including the sons of F1 Legend Nigel Mansell)…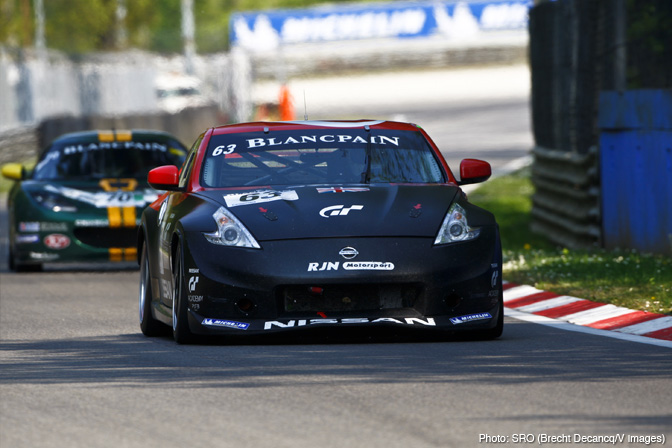 …and the RJN Nissan 370Z.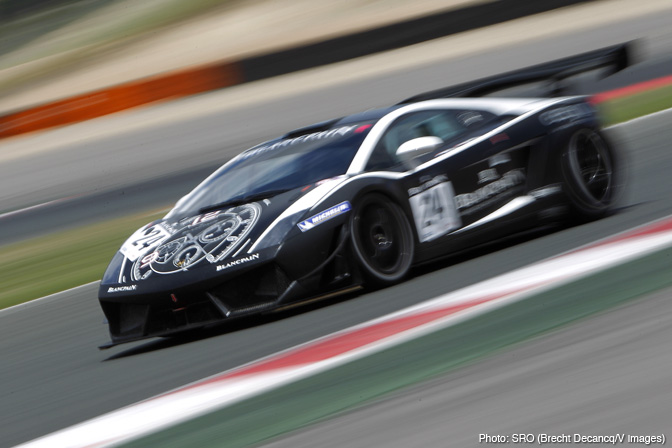 Whos going to win? What will the final entry look like?! WIth so many top-line cars and driver line-ups it's impossible to say until we arrive at the track next Thursday. But it's going to be an amazing race.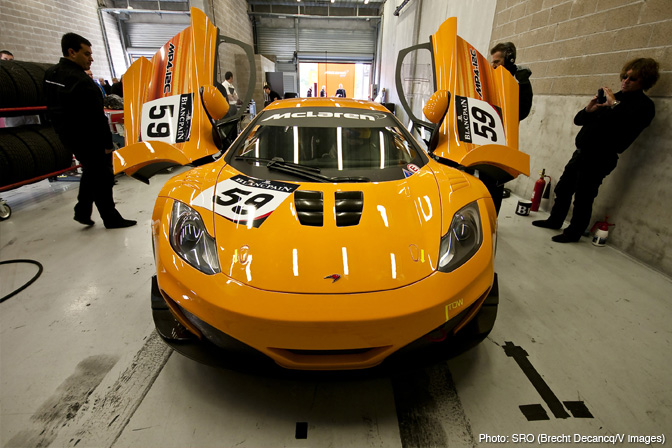 It's going to be the fourth 24-hour race this year for Speedhunters, after Dubai in January and both Le Mans and the Nurbrugring in June – and we'll have extensive coverage coming from Spa over the race weekend, starting with Qualifying on Thursday. Only waffles can save us now.
Jonathan Moore
Royal Automobile Club Of Belgium
Team Need For Speed Stories FIA GT3