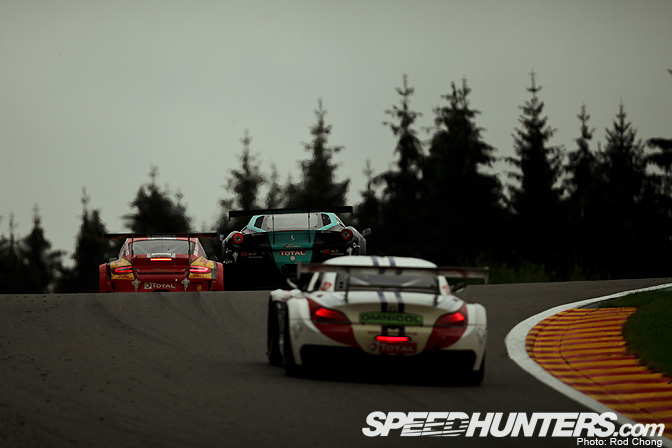 Normally when we do these big Speedhunting trips, I take the time to meticulously plan out all our story deliverables. Each of the Speedhunters on site: myself, Larry, Jonathan and Jeroen all have very specific jobs to do on site, and time shifts to allow deep, around the clock coverage of this epic Belgian motorsport battle that is the Spa 24Hs.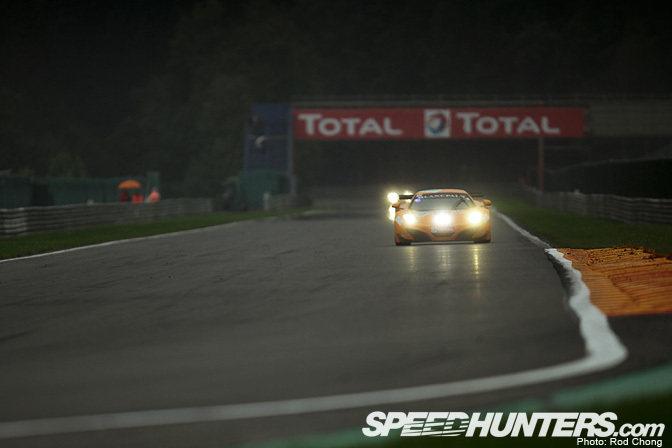 So I put myself forward to create the first live story from the event.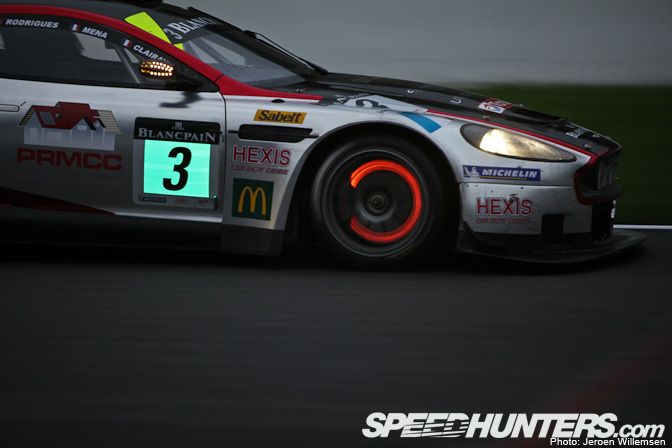 However it's not going particularly well as I was scheduled to have this story done over 2 hours ago… lame…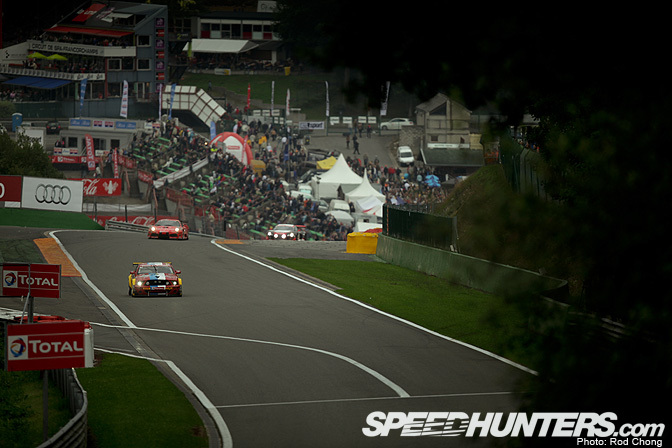 I think I just got so mesmerized shooting at Spa, I took far too long to get back to the media centre to start working.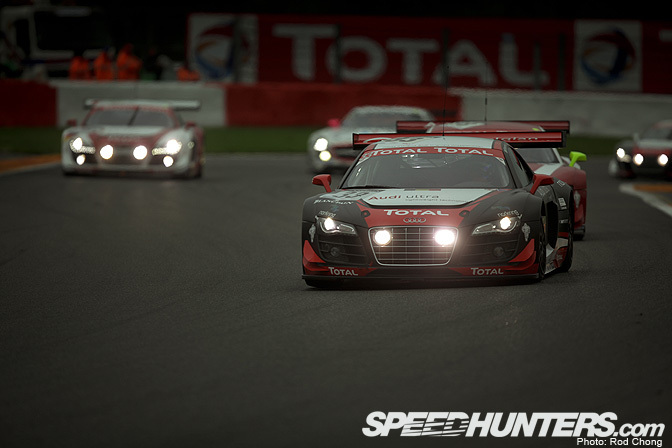 This track really is a motorsports photographer's dream. It's as if the organizers have done everything possible to make sure us photographers have a wonderful time, shooting our images.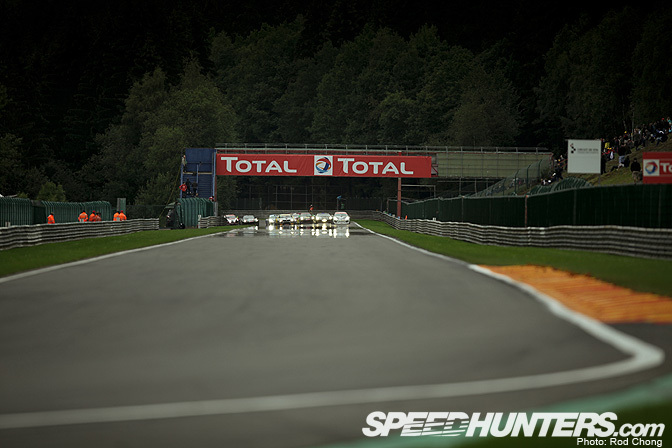 Anyway let's look at the race start sequence.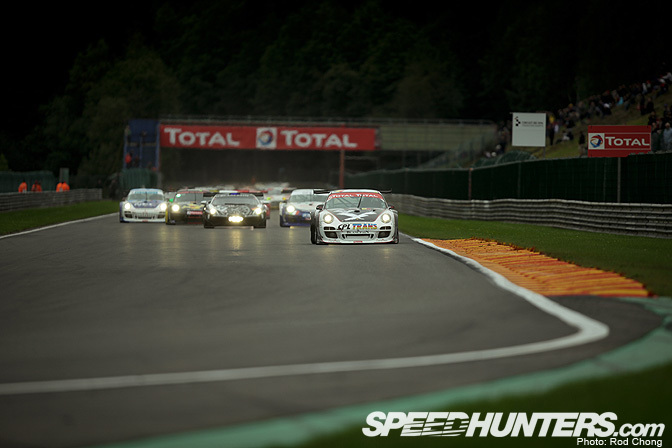 I don't know how many of you have ever been to a race of this scale before. But try and imagine the force that hurtles towards me in the form of 62 unleashed GT racers.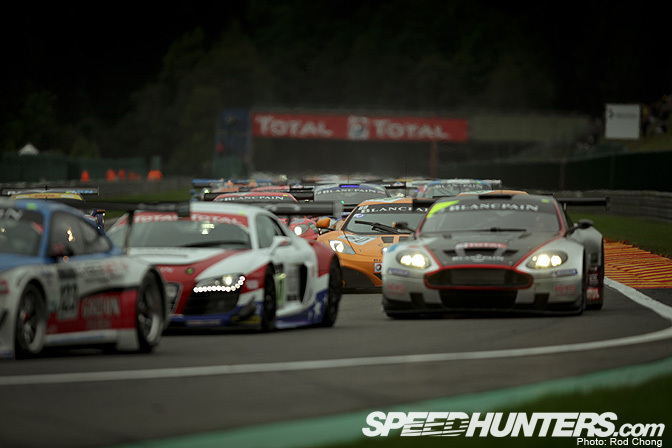 Somewhere in the herd was Claudia in our Team NFS BMW… I tried to find her.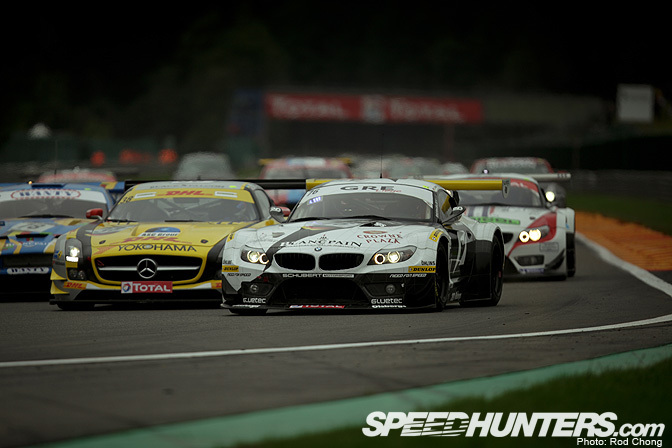 Aha there she is!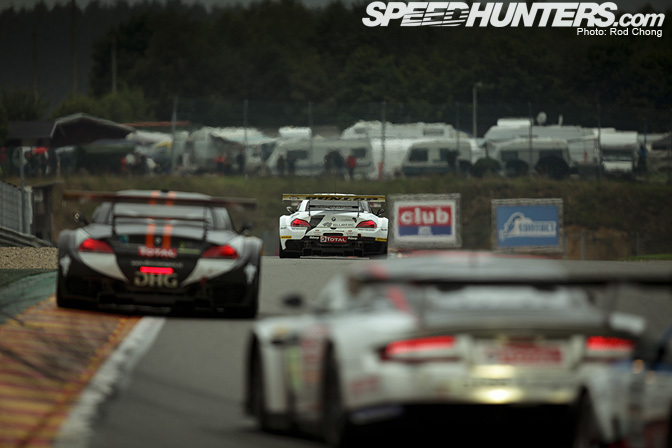 Claudia had a pretty epic opening stint.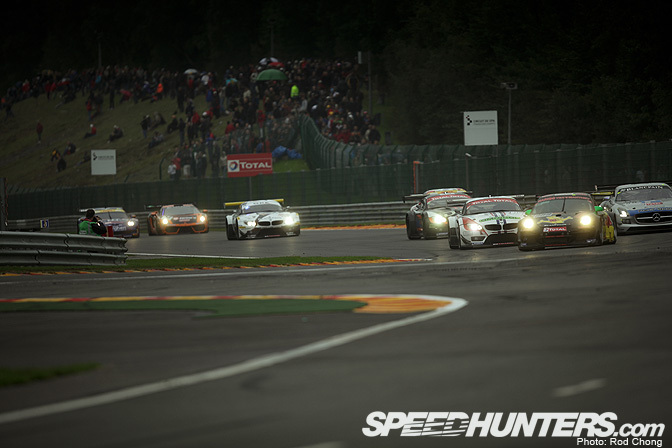 She dragged the Z4 GT3 from 49th position to 19th in less than an hour. That's pure aggression behind the wheel!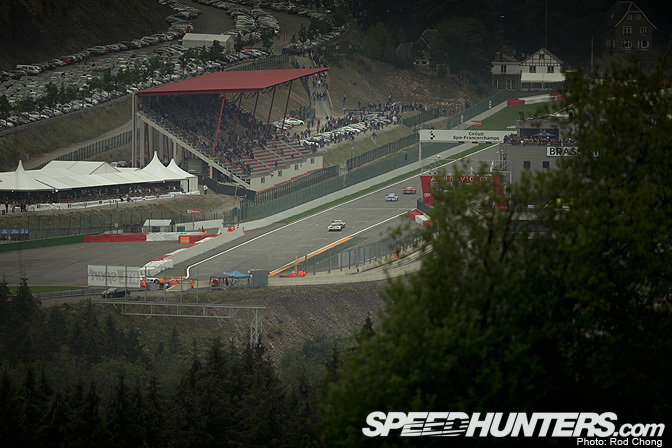 Speaking of the word 'epic'… have a look at the vistas that Spa offers. From Kemmel Straight you can see all the way down to the pit complex. Here I track Claudia attacking one of the United Autosports R8s out of the Bus Stop Chicane.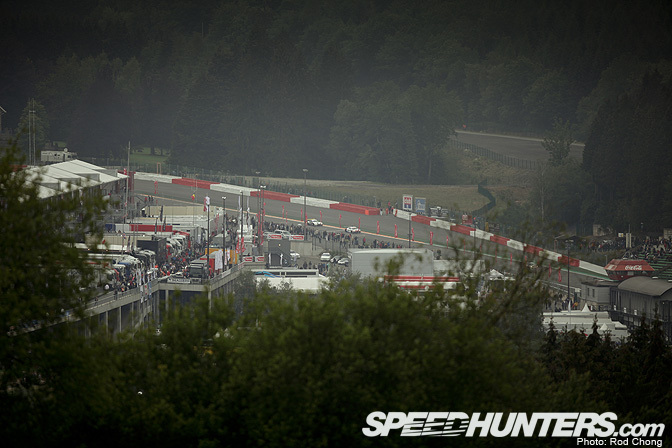 The cars then emerge out of La Source Hairpin before disappearing out of view.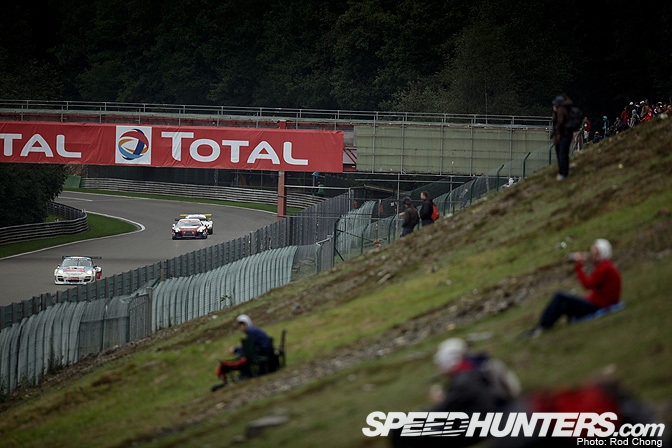 Moments later they appear at speed… It looks like Claudia has caught a good draft.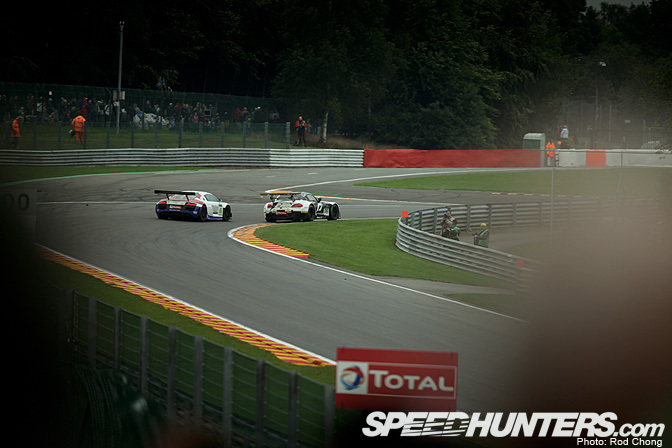 … As she easily takes yet another spot.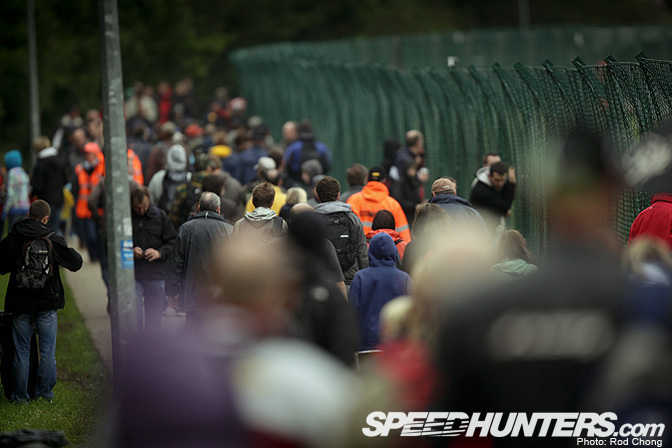 For those of you who think there's no audience for this type of racing, think again. There's a pretty heaving crowd on site for this endurance classic.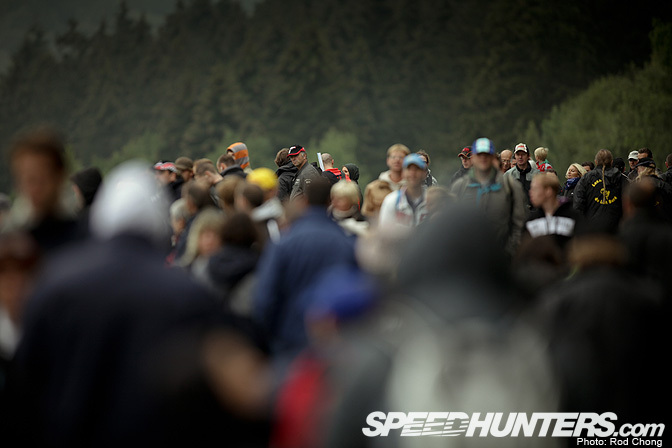 This must be one of the greatest races to be a spectator.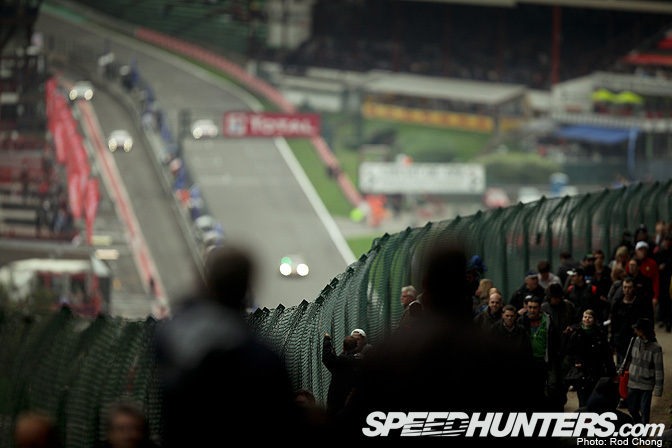 Although the Spa Francorchamp is a rather high speed circuit, the cars are pretty close by. And the views on offer are second to none.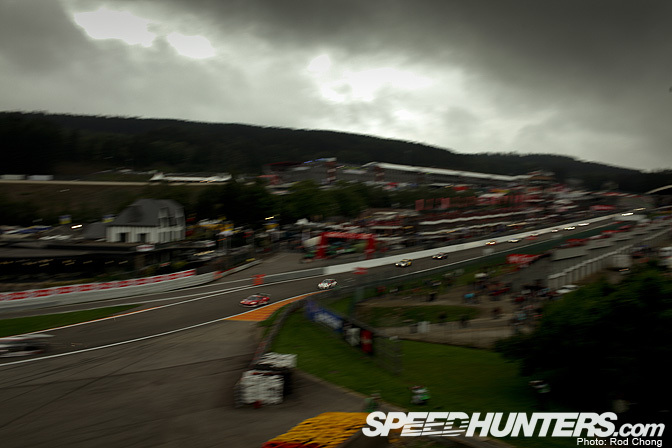 All the while, the GT battles rage on.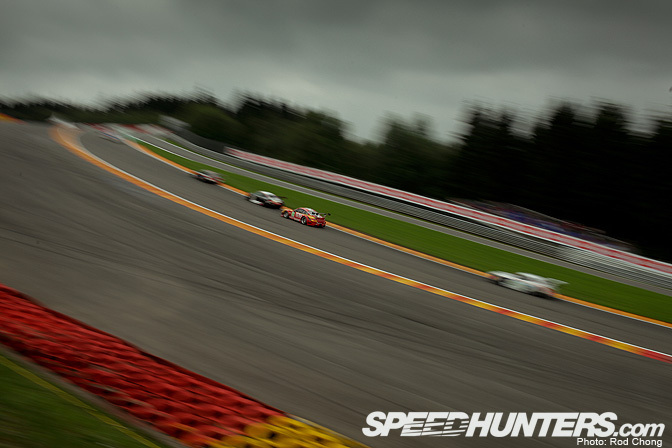 Flying up the cliff wall of Eau Rouge.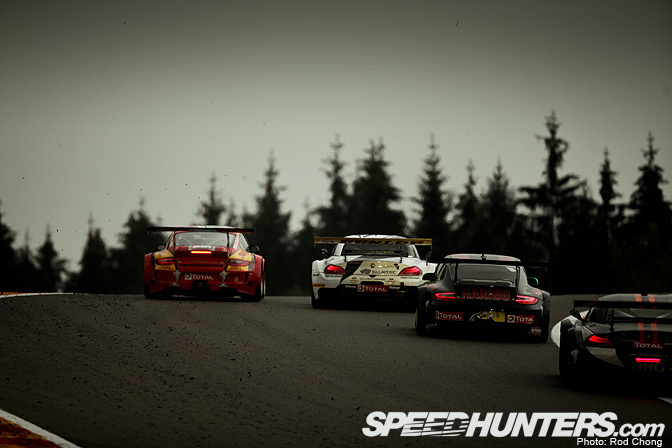 The crowds tend to conglomerate about this part of the track…. it's no wonder, the action here is fast and intense. Notice how the red 911 is having a real moment in the marbles here!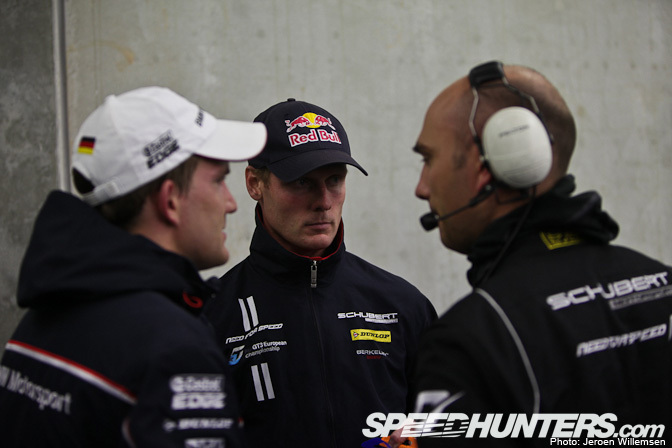 The Schubert crew are showing well. We have some pretty experienced and quick drivers in our line up for this race.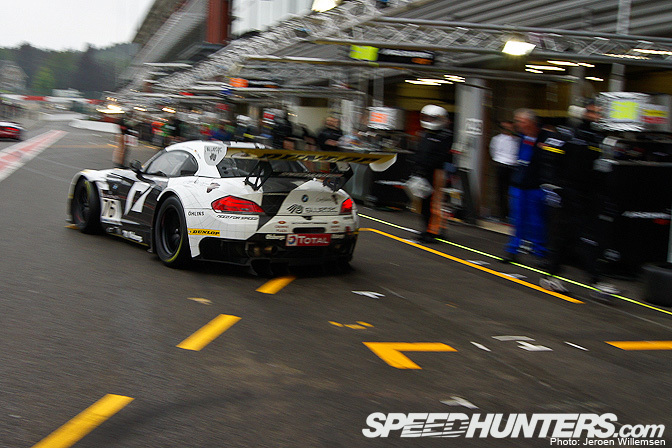 Let's will them up the order shall we? Team NFS are currently sitting in 5th!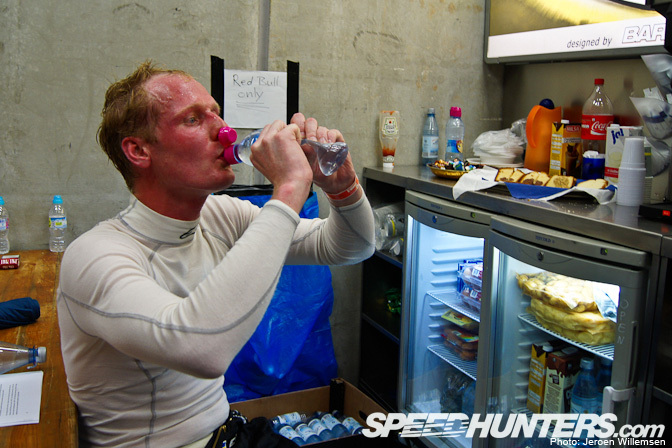 Edward is certainly giving his all. I was a little taken aback at how much liquid he had to inhale at the end of his first stint. His energy was so intense, it almost seemed impossible for us to have a normal conversation… I thought it best to leave him alone…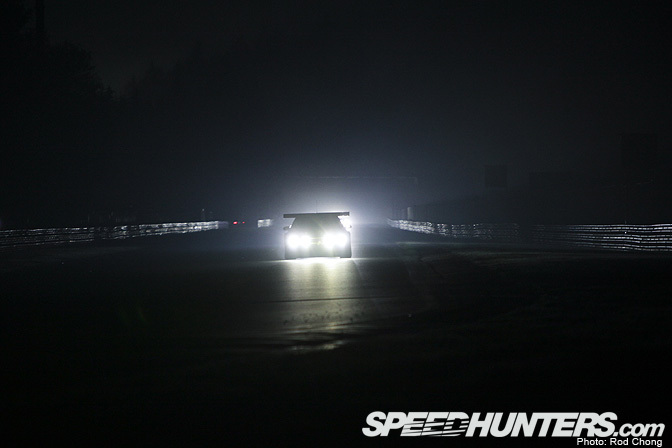 Night has now fallen.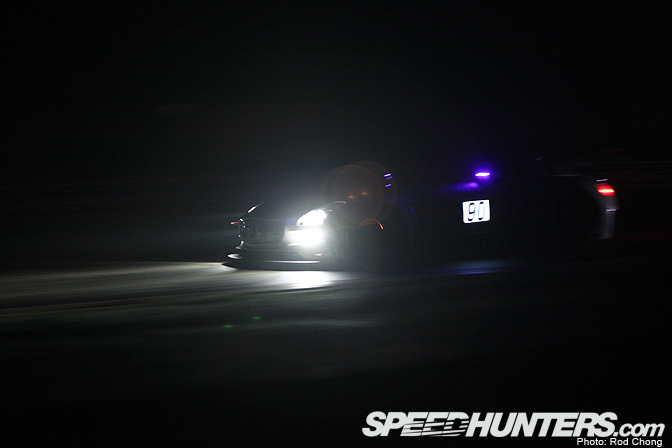 And the teams face the darkness… as for me I need to find some food!
Larry will be up next with his impressions of the event. That is, if he manages to come back from shooting! I haven't seen him in a while LOL.
:Rod