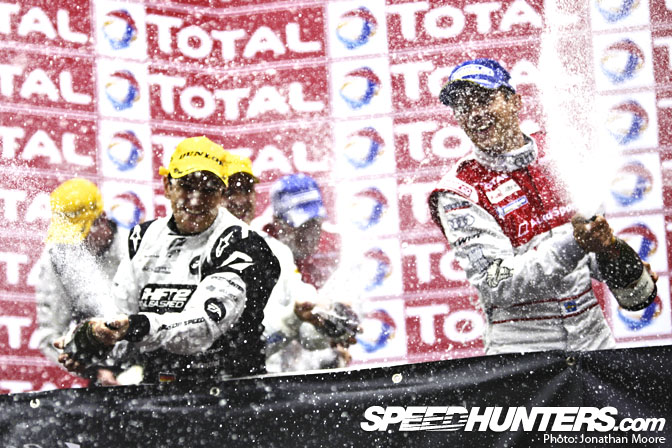 After a titanic struggle between the #33 Audi and #76 BMW lasting 13 hours of the 24-hour race, the Belgian WRT Audi team won the Spa 24 Hours – less then five minutes ahead of the trio of Team Need For Speed drivers in their BMW Z4. 
?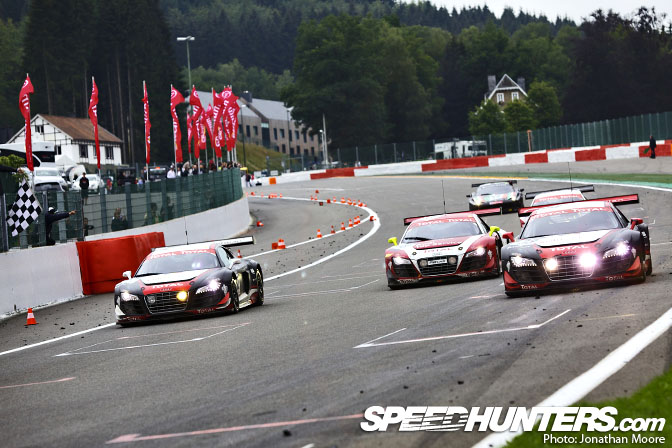 Both WRT R8 LMSs finished in the top four, and the surviving United Autosports and Phoenix Audis joined them for a formation finish after 545 laps of racing.
?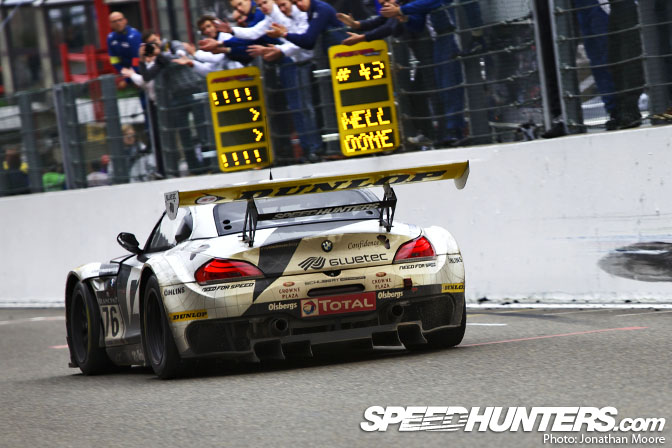 Edward Sandstrom drove the final stint for Team Need For Speed after a challenging race for the team. Co-driver Claudia Hurtgen had fallen ill quite early into the race after kicking off the team's fightback from 49th position on the grid, meaning Edward and Dirk Werner drove over nine and a half hours each overnight. The effort caused Edward to suffer from massive dehydration, but still they fought on. Claudia was well enough to drive again in the morning, and she was back to her fighting self during her stints towards the end of the race.
?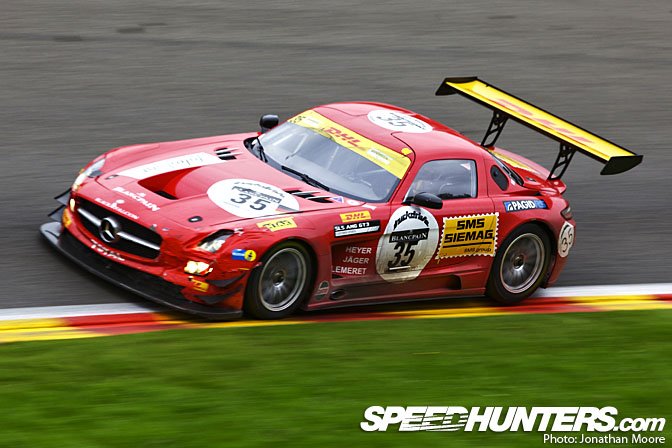 After so many challengers had fallen away, in the end it was the Black Falcon team's slightly battered pro car, #35, that took the final podium position. Vita4One's #29 Ferrari 458 won the Pro-Am class and took fifth overall; Porsche 997 Cup cars won the Gentlemen's Trophy and Cup classes; the RJN Nissan team won GT4 with their 370Z.
Spa 24 Hours result
1: #33 Audi Sport Team WRT (Greg Franchi/Mattias Ekstrom/Timo Scheider) 545 laps
2: #76 Team Need For Speed/Schubert (Edward Sandstrom/Claudia Hurtgen/Dirk Werner) -2 laps
3: #35 Black Falcon Mercedes SLS AMG (Kenneth Heyer/Thomas Jager/Stephane Lemeret) -10 laps
4: #32 Audi Sport Team WRT (Bert Longin/Filipe Albuquerque/Stephane Ortelli) -11 laps
5: #29 Vita4One Ferrari 458 (Matteo Bobbi/Frank Kechele/Giacomo Petrobelli) -14 laps
Jonathan Moore
Royal Automobile Club Of Belgium
Team Need For Speed Stories FIA GT3