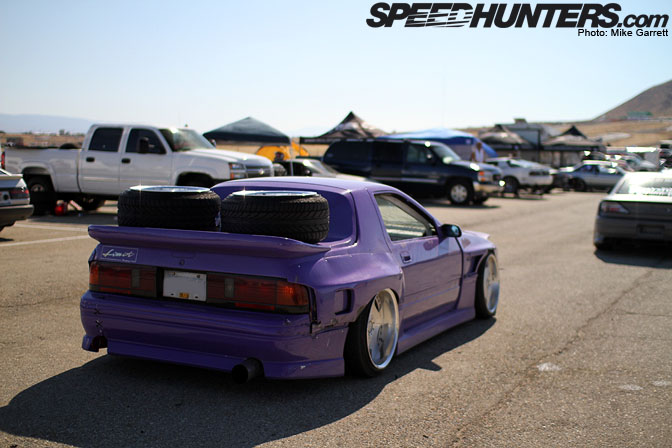 While it might be a typical Monday for a lot of our Speedhunters readers around the world, here in the United States we are enjoying the July 4th holiday,. That means BBQ's, fireworks, and endless reruns of the film Independence Day on TV.
I thought I'd step away from all that for a moment to focus on the real highlight of the holiday weekend – All Star Bash XI at Willow Springs.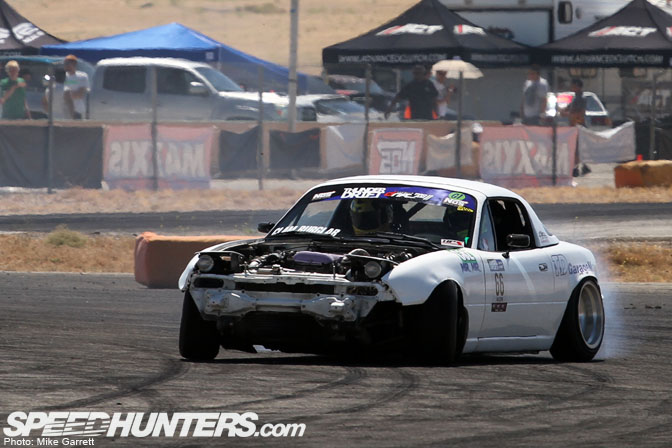 By now I don't think All Star Bash needs much introduction – it's North American grassroots drifting at its absolute best. I joined Larry Chen and Linhbergh at a scorching hot Willow Springs and we'll be joining forces to give this great event the love it deserves. For now though, here's a few quick observations from me.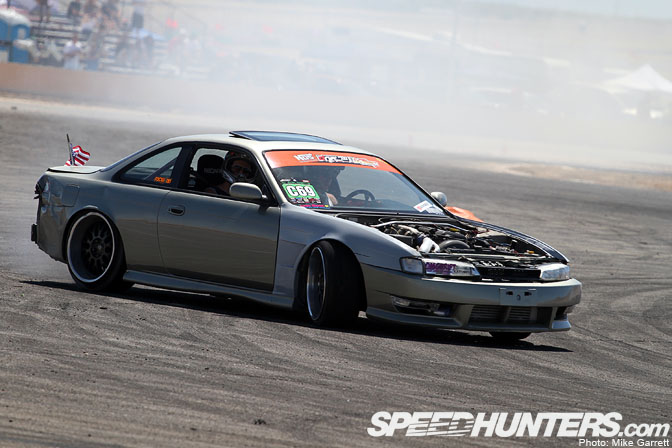 Taking place in the desert in the middle of summer, it's a given that All Star Bash will be hot. This year seemed worse than ever though. Temperatures neared 110 degrees Fahrenheit, and that's not even factoring in the effect of the sun reflecting off the sand and the blacktop. It wasn't pleasant.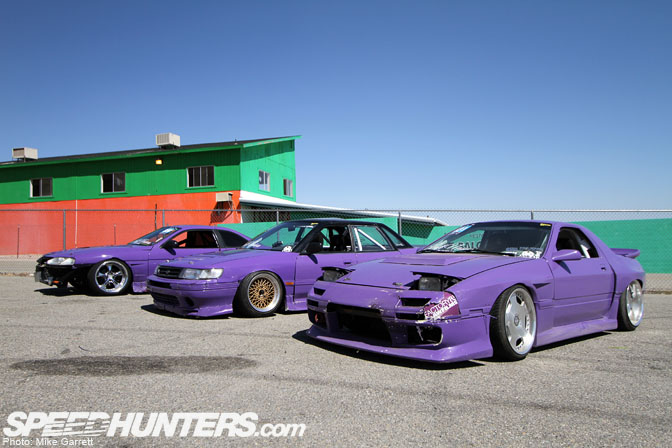 Still, the insanely hot weather didn't keep anyone from coming out. The guys from Drift Union in British Columbia made the trip again for 2011, this time three-cars deep. I made a point to meet up with them and grab some car features so stay tuned for that. These dudes are my heroes.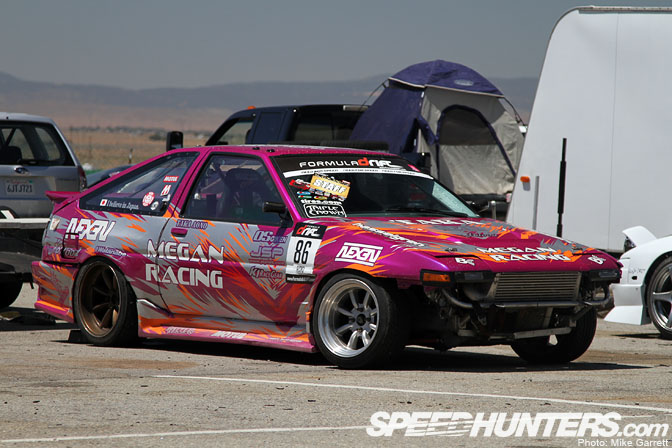 While All Star Bash is first and foremost a grassroots event, that doesn't stop the pros for coming out for a couple days of care-free drifting. Taka Aono was back again this year with his Megan Racing AE86.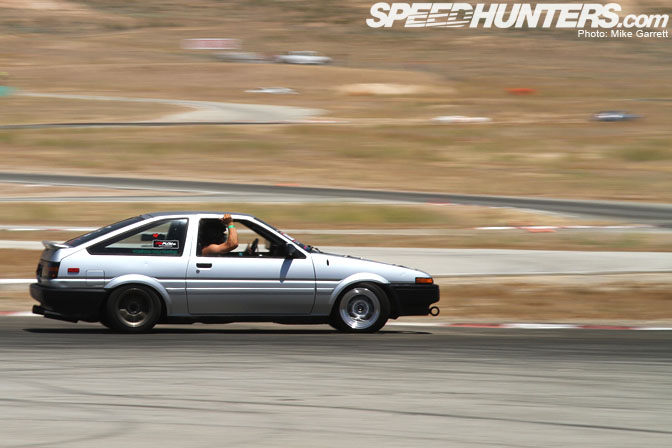 Another, more street-oriented AE86 taking the big entry on the Streets of Willow course. It's probably just me, but it always looks like the 86 guys are having the most fun at events like ASB.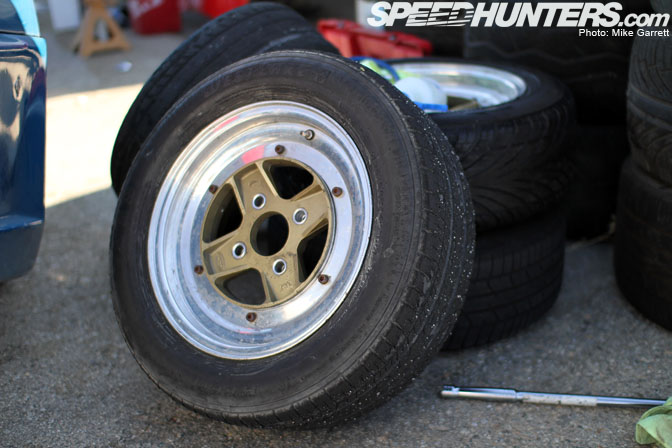 Being able to use small, cheap tires is another benefit of using the 86 as your drift steed.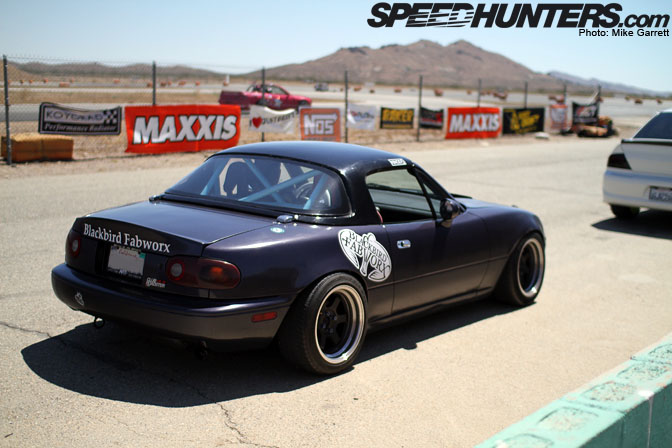 Speaking of small cars, I was  surprised at the big Miata turnout at this year's ASB. Seems more and more people are discovering the fun of a sideways Roadster.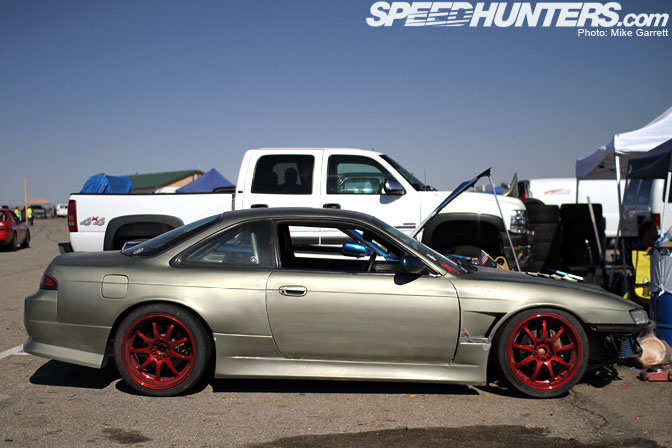 Of course the S-chassis is still the king of the grassroots drift scene no matter how you slice it. The paddock was filled with them as usual.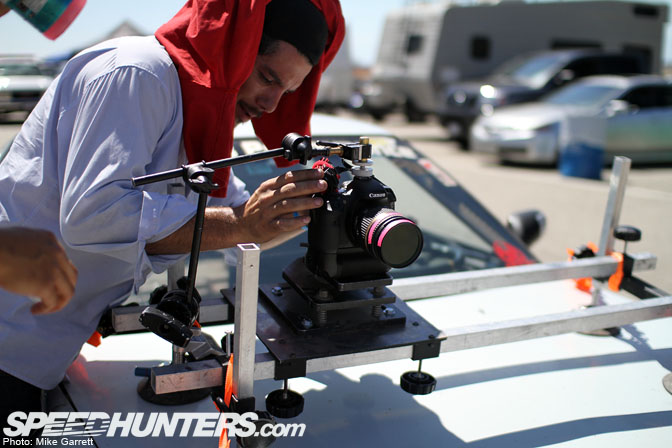 Meanwhile, he All Star Bash media continues to push the boundaries of drifting coverage. Camera cars were the name of the game this year.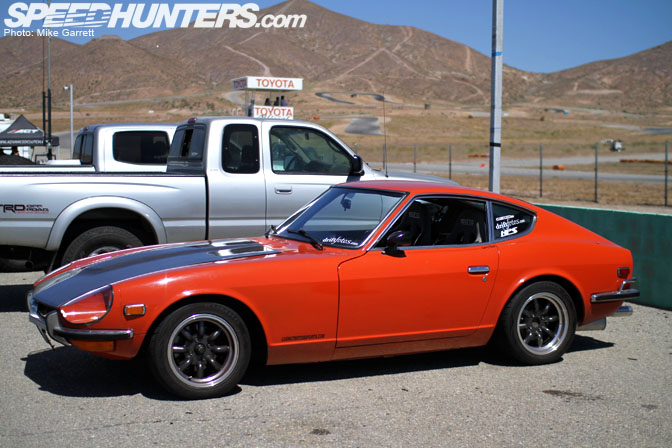 Larry Chen's 240Z was once again put into duty as a camera car this year.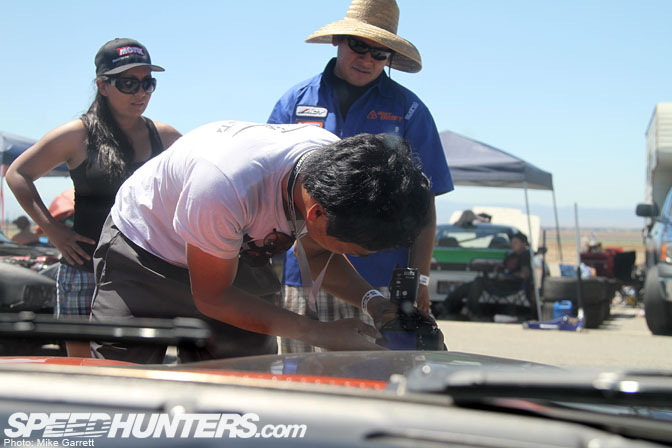 I sat shotgun with Larry for a few laps, operating his camera trigger and trying to grab some action shots of my own…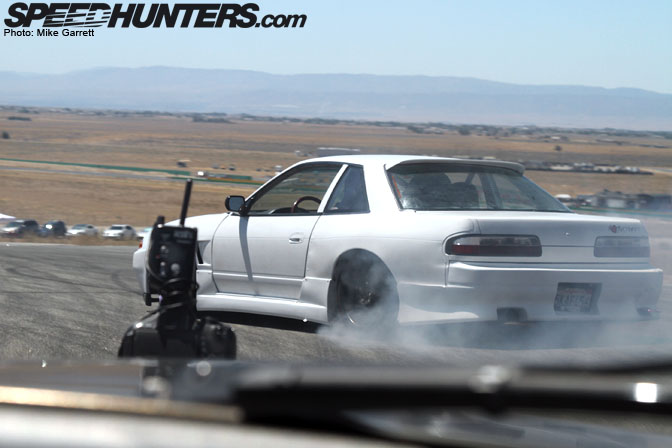 …which I quickly found out was easier said than done. It sure was fun watching Larry chase the cars though.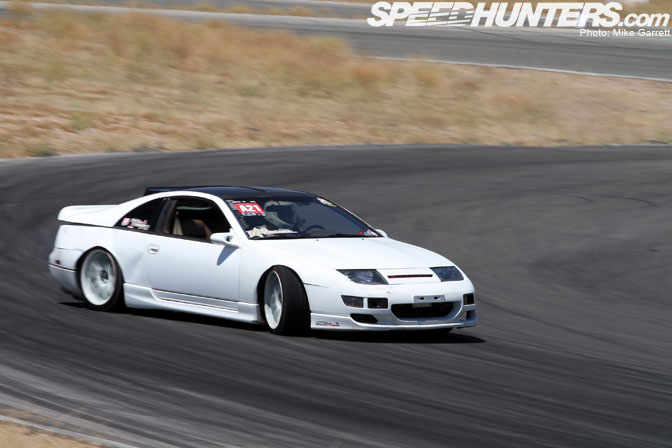 Back on solid ground, I caught Edgar's Z32 sliding around with the best of them. Since I'm not doing the Formula Drift tour this year, I had to reacquaint myself with the art of shooting drift.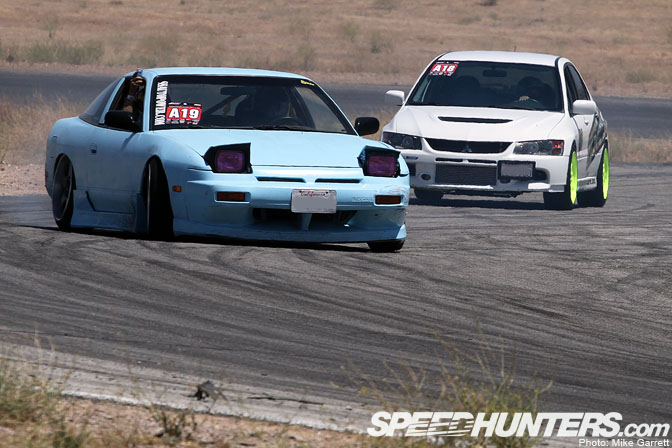 Hey is that an Evo tailing that slammed S13?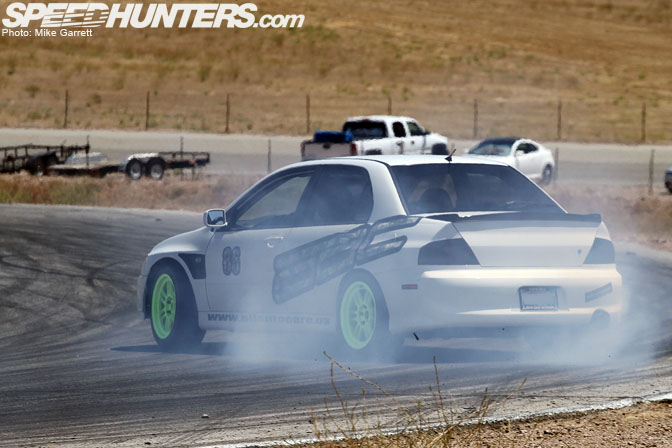 Indeed it is, and it was pulling of some rather impressive four-wheeled slides. AWD drifting – that's got to be an expensive hobby.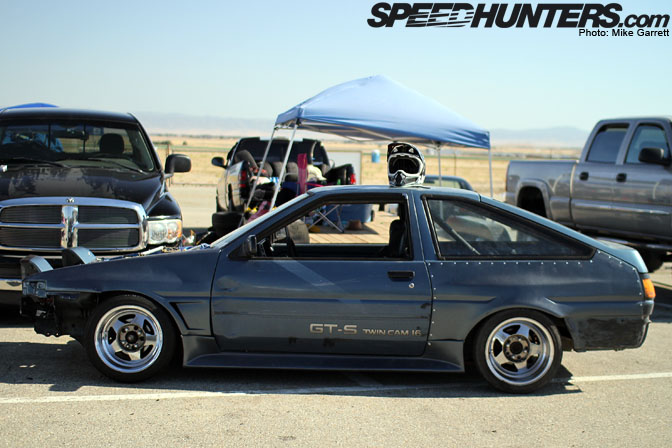 During one of my walks through the paddock, I came across this widened 86. Love how the original "Twin Cam 16" lettering is still intact.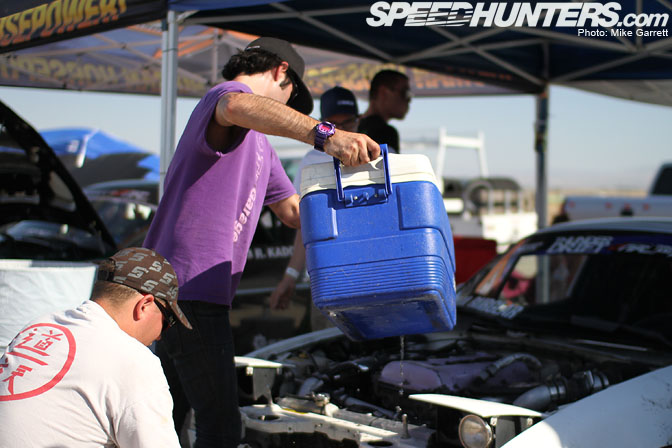 The ridiculous heat took its toll not just on the people, but on the cars as well. Drivers were doing everything they possibly could to keep their cars cool.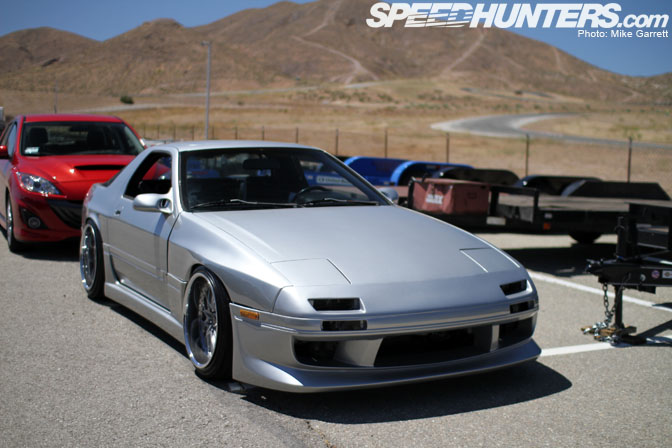 This gorgeous FC3S was another find in the paddock. Perfection? I'd vote yes.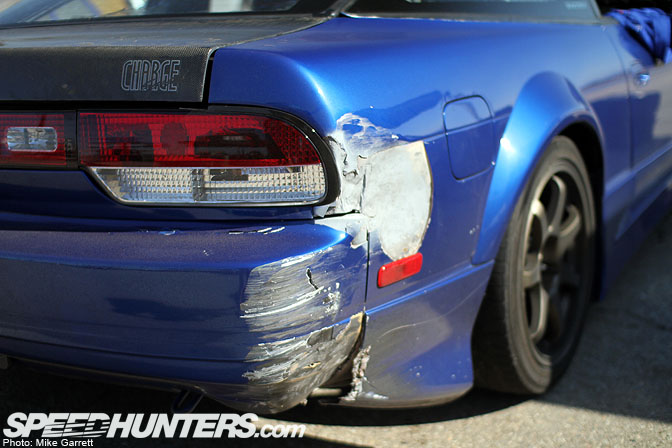 We have plenty more to bring you from All Star Bash XI, but if you'll excuse me I need to get back to watching Will Smith save the world from slimy aliens.
More to come throughout the week!
-Mike Garrett